Reading Time:
3
minutes
Ever heard of Erik Finman? Me neither.
That is until I read a profile on him from MarketWatch.
In it, Mr. Finman unburdened himself of these thoughts, "I believe that you could be a millionaire by investing in blockchain and bitcoin."
I'm listening.
He expanded, "I will double down on that [earlier comment] and say that if you're not a billionaire in the next 10 years, it's your own fault."
Oh dear lord. So if you're not a billionaire by 2029, then you only have yourself to blame?? Gotcha.
Mr. Finman, I should add, is 20 years old.
I wish I could say Mr. Finman is the only person I've come across who thinks this, but there are many, many others. I remember the tech bubble well, about the time Finman was born, when companies with sock puppet mascots were duping a generation.
The lesson is simple and the lesson is old. Whenever there's excitement, it draws hot money. That leads to a bubble, and that leads to big losses.
Don't get me wrong. I have nothing against bitcoin or the blockchain; and certainly nothing against billionaires. (Or trillionaires for that matter.) But irrational exuberance does get my attention.
Bitcoin had doubled recently after a spectacular crash (one of many). Apparently price cometh before and after the fall.
I thought of Mr. Finman recently when I saw the IPO for Uber. A few months ago, Uber was shopping its initial public offering around the canyons of Wall Street. The big investment houses said the company would be valued at an astounding $120 billion. That's even more than Facebook got!
Well, they were wrong. By a lot. There's no way else to say it. Uber's IPO was a giant honking ball of fail. The shares were priced at $45 making the ride-sharing app worth about half what Wall Street had expected.
Then it started trading, and things got worse. According to the New York Times, Uber's IPO lost more in dollar terms than any IPO since 1975. At one point, Uber traded for $36 per share.
What an embarrassment!
I feel somewhat guilty introducing facts into the discussion, so please forgive me but Uber isn't exactly what one would call "profitable." Which is another way of saying they're losing money. Or to be somewhat more specific, they've never made money and they may never make money.
Don't believe me? It literally says that in their prospectus. The company "may not achieve profitability." Last year, Uber lost $3 billion in operations.
Even though Uber was a flop, that's not the case with all recent IPOs. In fact, there's a gem of a company that just went public at the same time as Uber, and no one paid any attention to them.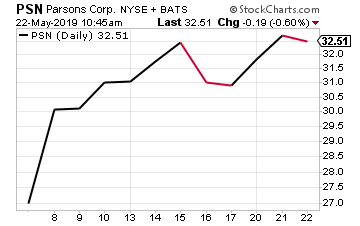 I'm talking about Parsons Corporation which is now trading under the ticker symbol PSN. Parsons is a defense, intelligence and security firm. Intelligence and cyber-security are particularly important these days. Also, it's a nice business having the Pentagon as your top customer.
Parsons is hardly some Silicon Valley start-up. They've been in business for 75 years. The company has 16,000 employees and offices all over the world. Parsons became the first aerospace/defense company to go public in nine years.
A few days ago, Parsons was priced at $27 per share. It soon popped over $35. The current market value is about $14 billion. Unlike Uber, Parsons is already pulling in a nice profit, thank you very much. In 2018, Parsons had revenue of $3.6 billion and adjusted EBITDA of $230 million.
Parsons does many things for the Pentagon and other governments. They're particularly known for building airports, tunnels, subways and other "critical infrastructure" projects. Traditionally, Parsons has been thought of as a construction company, but lately, they've been buying up defense technology firms.
Parsons will use the proceeds from the IPO to pay down debt. I think it's likely that Parsons will be a takeover candidate by one of the mega-cap stocks in this sector. We're at a time when it's easier to gain market share by pulling out your checkbook.
Parsons is a solid company with a long track record of success. The IPO puts them in very good shape for the future. If you dismiss Parsons as "boring" or "too traditional," then it's your own fault.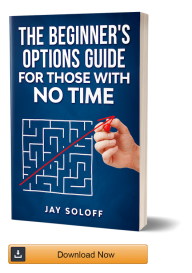 If not, here's your chance to save it to your computer while it's still free. That way you will never have to pay for it again in the future.
This guide will get you placing winning trades without you needing to spend hundreds of hours studying.
In fact, you can place your first trade today after reading my "Beginner's Guide" to trading options.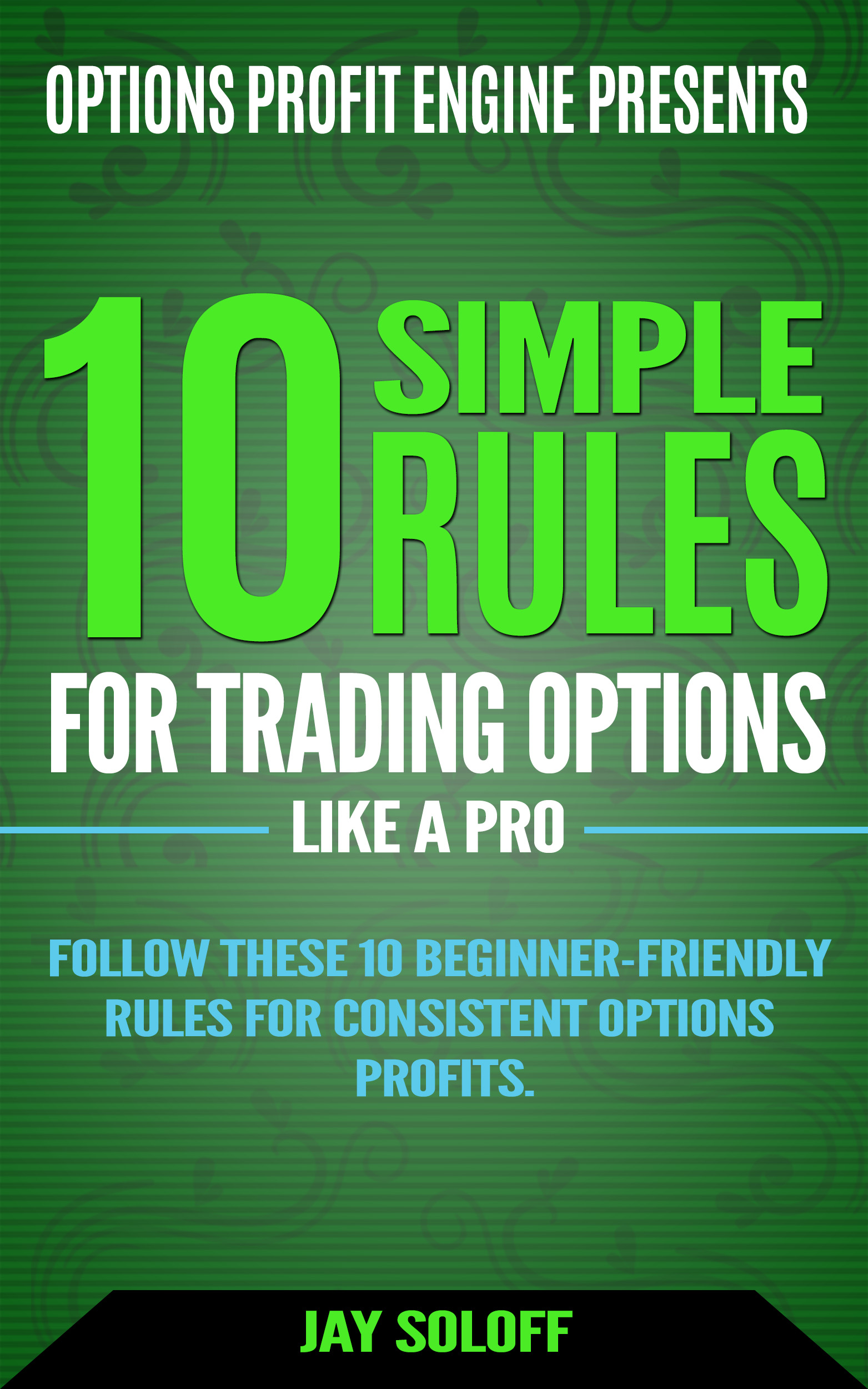 [FREE DOWNLOAD] 10 Simple Rules for Trading Options Like a Pro
Follow these 10 simple rules from 20-year professional options trading veteran, Jay Soloff and start earning a reliable extra income from options.
NO prior experience needed to master these 10 simple options trading rules. 
Enter your email below and receive access to this FREE guide...