European Central Bank President Mario Draghi made news with his press conference last week by suggesting he's planning more stimulus for the region.  But "Super Mario" is no "Helicopter Ben" as rumors abound that he doesn't have the support of important policy makers.
In the weeks ahead, "Super Mario" could come through with quantitative easing or could turn out to be a paper tiger, and either way, ETF investors can find ways to profit.
Mario wants to bring inflation back to the Euro Zone and stave off recession number three in the last six years. He wants to follow the Bank of Japan and Federal Reserve down the path of "helicopter money" which some think could start flying as early as December.
In his press conference, Draghi said, "We are quite confident that the impact on our balance sheet size will be adequate, will be significant, will be sizable."
He has jawboned like this before, but unfortunately, Europe continues to suffer from "disinflation", and so the European Central Bank is getting more and more desperate to reverse the trend.  The Eurozone's annual inflation rate is down to 0.4 percent and the region is on the verge of its third recession in the last six years.
If "Super Mario" turns out to be able to "leap tall buildings with a single bound," here are the obvious potential ETF plays for investors to consider:
Short the Euro.  One appropriate ETF would be the ProShares UltraShort Euro ETF (EUO).  EUO is the most popular exchange-traded product for shorting the euro.  It is designed to obtain results which are twice the inverse (-2x) of the daily performance of the euro in US dollar prices.  Another way to short the Euro would be to short CurrencyShares Euro Trust ETF (FXE).  FXE is designed to track the performance of the euro in American dollars.
Go long Europe:  iShares MSCI EAFE ETF (EFA) offers exposure to developed economies, excluding the United States and Canada. Other ways to get long exposure to Europe are through the ETFs focusing on various countries' indexes like iShares Germany (EWG), iShares Italy (EWI), iShares Spain (EWP), or iShares France (EWQ)
On the other hand, if "Super Mario" turns out to be a paper tiger, Europe can be further expected to weaken and so inverse European ETFs like ProShares Short EAFE ETF (EFZ) could be the answer.  One could also take the opposite tack of the strategies presented in items #1 and #2 above to find shorting opportunities on the Continent.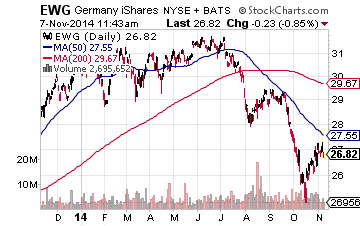 A quick look at the chart of iShares Germany (EWG) points out the extent of "Super Mario's" headache and the task that lies before him.  Germany is the economic engine of Europe and the fourth largest economy in the world, and the chart shows the recent steep decline in its economic fortunes as EWG has declined approximately 15% from its summer highs.
EWG tracks the MSCI Germany Index which is composed of stocks traded on the Frankfurt Exchange and includes small, mid-cap and large stocks in the materials, financials and consumer sectors and so paints a relatively accurate picture of German economic conditions.
The index is in a significant correction and the 50 and 200 day moving average have formed a "death cross" (the 50 below the 200) which is seen as a major "sell" signal among technical traders.  The recent bounce now appears to be stalling out which may not bode well for future gains.
So, Super Mario has his work cut out for him.  If he succeeds, value investors will be able to snap up European ETFs at fire sale prices, but if he fails, the bears will be feasting in Frankfurt.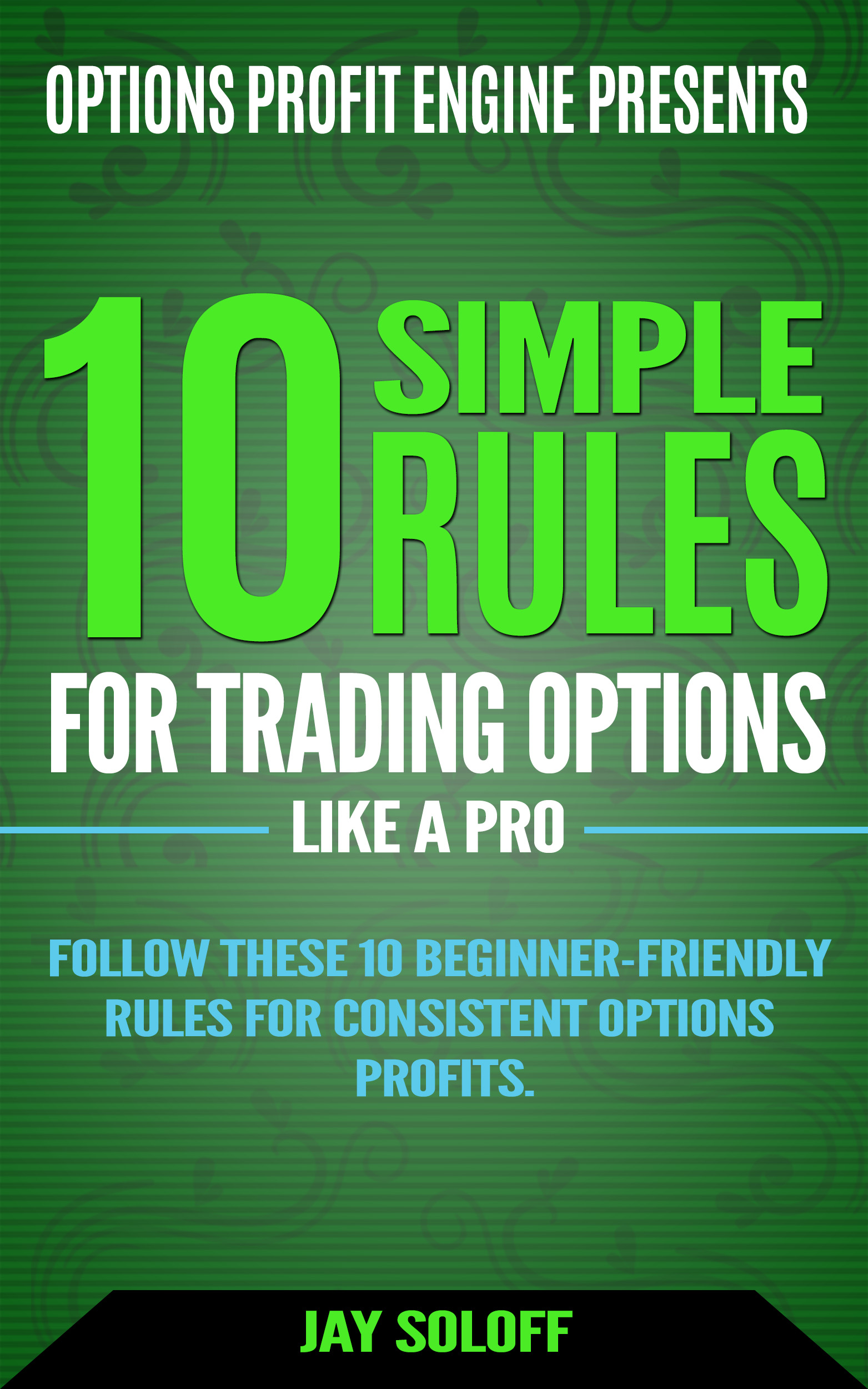 [FREE DOWNLOAD] 10 Simple Rules for Trading Options Like a Pro
Follow these 10 simple rules from 20-year professional options trading veteran, Jay Soloff and start earning a reliable extra income from options.
NO prior experience needed to master these 10 simple options trading rules. 
Enter your email below and receive access to this FREE guide...