Russia, Europe, gold and oil have been in the news lately, and this week's new economic sanctions could spell more trouble for the already troubled region.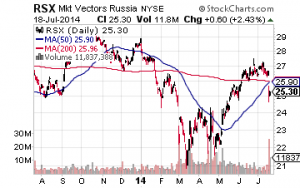 Russia's economic troubles started long before this week's shoot down of the Malaysian airliner as the ruble has been in decline, the economy is slowing and the effect of sanctions tightens its grip on the nation's ability to participate in the global economy. Last week's new sanctions, along with the airliner incident, could bring more downside for the Russian economy and stock market.
In Europe, stocks had already declined on Thursday, before the Malaysian plane was shot down, as increased sanctions against Russia amplified concerns about geopolitical tension. After the European stock indices made a slight recovery, word of the airline disaster sent stocks down to the day's lows. The Euro STOXX 50 Index sank 1.41 percent to 3,157 – falling further below its 50-day moving average of 3,233. Friday's trading session began with an immediate decline to 3,133 – where it apparently found support.
Europe has been demonstrating economic weakness lately with PMI declining to a seven month low in June and expectations for GDP growth to slow to a slower crawl. This week's events are likely to increase tensions in the region even as Russia continues to hold Europe hostage with its oil and natural gas supplies.
This week's attack on the Malaysian airliner could bring more economic sanctions for Russia. As the world's largest exporter of oil, Russia could find its customers turning to other sources if sanctions are increased. As a result, we could see a marked increase in oil prices.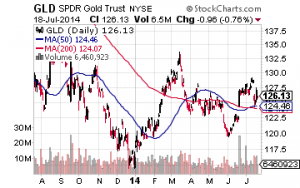 Regarding gold, prices have been heading higher since early June. The latest tragedy in the Ukraine sent more investors to the "safe haven" of gold. At Thursday's closing bell, the spot price of gold soared 1.42 percent on the Chicago Mercantile Exchange.
Geopolitical events like the Malaysian airliner tend to be short term events while sanctions against a major nation like Russia could have longer term impact on the country and its trading partners. Investors who are concerned about protecting their portfolio from the developments in the Ukraine could consider one or more of the following ETFs:
Direxion Daily Russia Bear 3x Shares ETF (NYSEARCA:RUSS). This ETF is designed to obtain daily investment results, which represent 300 percent of the inverse of the performance of the Market Vectors Russia Index.
Market Vectors Russia ETF (NYSEARCA:RSX): This ETF is designed to obtain investment results which replicate the performance of the Market Vectors Russia Index. RSX invests at least 80 percent of its assets in securities which are components of the Market Vectors Russia Index. If Mr. Putin decides to clean-up his act, this ETF could head higher, otherwise the Russian economy and this ETF could be heading for more trouble.
SPDR Gold Trust ETF (NYSEARCA:GLD): This ETF reflects the current price and trends of Gold Bullion and so offers exposure to the gold market within a brokerage account. The SPDR Gold Trust ETF (NYSEARCA:GLD) is the world's largest gold ETF and second largest ETF in existence.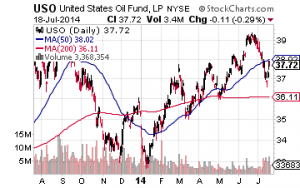 United States Oil Fund ETF (NYSEARCA:USO): This ETF is designed to obtain investment results which correspond to the performance of the spot price of West Texas Intermediate (WTI) light, sweet crude oil.
Global markets remain volatile and this week's events, the new sanctions and the Malaysian airliner shoot down, add a new element of uncertainty to the mix. Gold, oil and shares in European and Russian stock markets could all be affected and offer investors both new opportunities and dangers.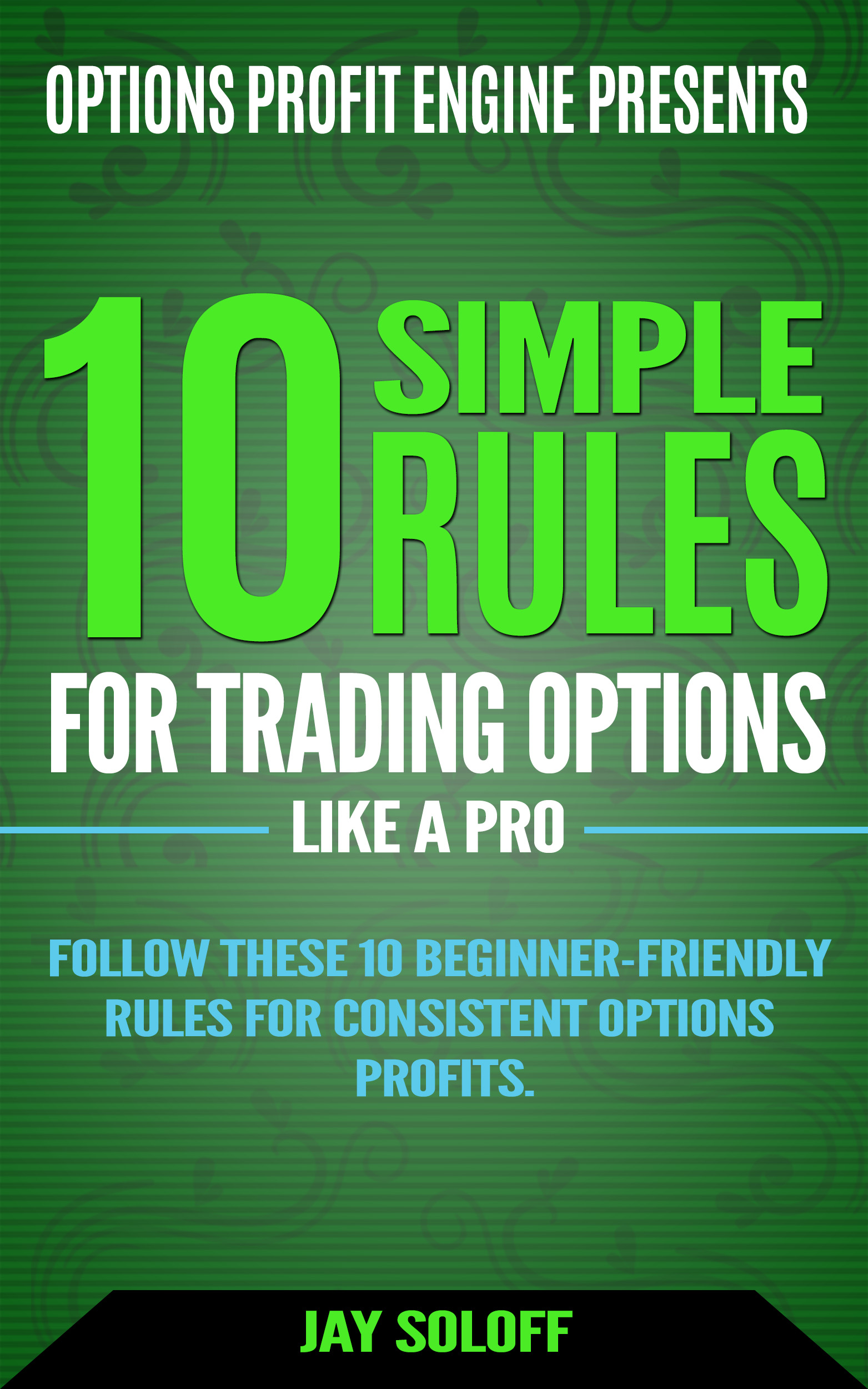 [FREE DOWNLOAD] 10 Simple Rules for Trading Options Like a Pro
Follow these 10 simple rules from 20-year professional options trading veteran, Jay Soloff and start earning a reliable extra income from options.
NO prior experience needed to master these 10 simple options trading rules. 
Enter your email below and receive access to this FREE guide...