Eddy is the editor of Growth Stock Advisor, an investment advisory that focuses on the top growth opportunities for investors. Each issue dissects the best areas that profit from a rapidly-changing business climate. Growth Stock Advisor takes a particular focus on emergent technologies and industries that are disrupting established incumbents.
He's also the editor of an exciting new advisory called Stealth Stock Riches. In it Eddy delivers timely research on the home run stocks of tomorrow that Wall Street analysts are too busy to pay attention to.
And as if he's not busy enough, he's also co-editor of Growth Stock Confidential, a collaborative invitation-only research service with Tony Daltorio.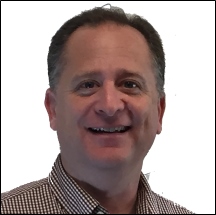 Eddy has 25 years' experience in the investing industry in a unique career which has allowed him to see both the best and worst in the world of finance. He started out as a "cold-caller" in a notorious bucket shop where he saw firsthand all the shady practices that brokers use to entice unsuspecting investors. It wasn't "The Wolf of Wall Street," but it was close. Quickly disillusioned, Eddy moved on to more established investment houses.
While still in his 20s, Eddy decided he wanted to be on the side of investors. In 1996, he launched his first newsletter, which focused on "micro-cap" stocks, the smallest of the small stocks. There's a good deal of academic research indicating that micro-caps have been the best-performing sector of the market.
Eddy's newsletter was small but it gained him an influential readership, and soon he was employed by a major newsletter publisher where he worked closely with legendary growth investor, Louis Navellier. Eddy helped Louis reach an audience of many thousands with his investing acumen, and he learned how to pinpoint areas that were ripe for disruption and how to find which companies were best prepared to profit.
As the world of blogging took off, Eddy started one of the first investing "blogs" in 2005, Crossing Wall Street, and it's still going strong today, having been quoted in The Wall Street Journal, Barron's and the Financial Times among other financial publications.
Each year on Crossing Wall Street, Eddy unveils his Buy List of stocks to own. The Buy List has amassed a decent record of beating the overall market. In 2016, Eddy launched his own exchange-traded fund, the AdvisorShares Focused Equity ETF (CWS), which is based off the yearly Crossing Wall Street Buy List. Additionally, Eddy writes a weekly newsletter, CWS Market Review, which covers the Buy List.
Eddy tweets at @EddyElfenbein where he has many thousands of followers. His feed has often been highlighted as a must-follow in the field of Financial Twitter. Eddy appears often on CNBC and Bloomberg to discuss his views on investing and the markets and he speaks at investing conferences around the country.
Eddy has an undergraduate degree from Washington College and an MBA in Finance from the University of Connecticut. He lives in Washington, D.C.