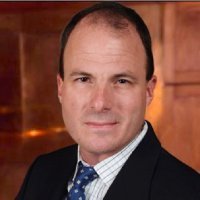 After a decade as a technology director at American Express, I left to follow my dreams of running my own investment fund.  The experience of running a large technology business provided me with keen insight into the workings of a variety of technology architectures and has served me well in analyzing various small cap technology stocks. That analysis expertise was then applied to small caps outside the technology sector as well.
I was chief investment strategist and the co-founder of Simplified Asset Management (S.A.M.), a small long/short hedge fund based in Miami. The fund was in the top 5% of long/short hedge funds for total return in its first full year as ranked by Hedgeco fund database (more than 450 funds in category).
I entered the next phase of my career in 2012 becoming a full time trader as well as a financial journalist.  In addition to my role as lead small cap equities analyst for Investors Alley I am currently a daily contributor to TheStreet's Real Money Pro and one of the most followed columnists on the financial website Seeking Alpha.
I received a B.S. in Finance at Arizona State University in 1993.  An aficionado of the stock market from an early age, a good portion of my education was paid for by the stock investments I'd made as a teenager.  I have been investing steadily for more than three decades.  Upon graduating college I worked for more than 15 years at American Express in increasing roles of responsibility helping to shape their use of technology.
Since starting with Investors Alley I've taken on a role to lead our small cap and large cap spaces and have added biotech to our investment research offerings.
Biotech Gems contains my top 20 picks at any one time in biotech and biopharma stocks.  These selections are diversified and come from myriad sub-sectors, development phases, and market capitalization levels.
Within my own personal portfolio I have a significant stake in each of my newsletter portfolio holdings. Let me be patently clear about this: I will not recommend stocks to you that I don't buy myself. If a stock is not good enough for my own portfolio then there's no reason suggesting you put your money on the line for it either. With all of my recommendations we're in this together.
Since launching my newsletters I've received a lot of what one might call "fan mail" from my readers. Here's a quick sample of what they've written:
"Small investor, 300 shares up 185%. Great appreciation for me and very first double-bagger!! Enjoying the newsletter subscription very much."
— Paul W.
"Very rarely does the average trader have direct access to someone of Bret's caliber. Amazed that he responds to all of my emails. What integrity!"
— Hammond R.
"I bought 1,000 shares of Eagle Pharmaceuticals at $16 and sold all at $39. I am very grateful for the $23,000 profit. In the future I hope we all will have more opportunities like Eagle. Besides your sage advice I am grateful to you for bringing excitement into my life. I feel like Hugh Hefner on steroids."
— Allan W.
"Bret, I really enjoy your material and ideas. I've subscribed to everything under the sun for the last 16 years and have come to be able to recognize someone worth listening to that is actually valuable. I'm a subscriber to your Small Cap Gems with Investors Alley as well. I just wanted to let you know that your service is much appreciated and look forward to doing business with you."
— Leonel C.
"I recently joined your Blue Chip Gems and I'm really impressed with the details and easy read on your analysis and justification for your recommendations! I like the format you have in your report and I look forward to seeing more."
— Sam S.
"I've only been a subscriber to your Small Cap Gems newsletter for 10 days now and I've already made some money! Thanks!"
— Spence A.
Newsletters:
Biotech Gems