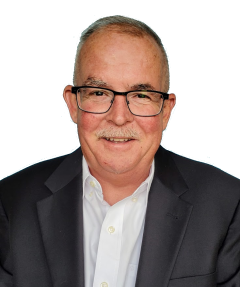 To get Tim Melvin's Hidden Profits Report investment research delivered straight to your inbox, free-of-charge, click here.
Tim Melvin's path to Investors Alley as editor of The 20% Letter, Underground Income, Bank Takeover Letter, MVP Letter and the markets was about as non-traditional a story as you can imagine. Tim was not off to a great start in life when he dropped out of High School after 10th grade. He took the state equivalency exam and aced it.
It wasn't that he was struggling in school. School bored him. He had been reading at a high level since an early age and had usually studied the subjects taught years before they were covered in a classroom.
A friend of his fathers got him an interview at John Hancock Financial Services, and Tim was introduced to the financial services industry. He quickly got his life insurance and took the exam required to sell mutual funds, variable insurance products, and limited partnerships. Financial planning was a new concept, and Hancock was a leader in developing financial planning-oriented sales and marketing systems.
Tim climbed the ladder of Wall Street, eventually becoming a Vice President of Investments at a major regional firm on the East Coast. His fearless approach to prospecting among Wall Street elites helped him build a client list that included some of the top traders and investors on Wall Street.
At the urging of James Altucher and others, Tim started writing a daily column at Jim Cramer's Real Money.com and theStreet.com. He wrote there every day for a decade, helping hundreds of thousands of readers develop portfolios that helped theme earn higher returns and structure alternative income portfolios that deliver high cash flows in a low yield world.
He has continued to work on developing investment strategies, and his bank stock strategy has now gone more than 8 eight years with no losing trades ever.
His quantitative Private Equity replication model portfolio can help individual investors earn the life-changing returns of top private equity firms without the high minimum investment levels and outrageous fees.
He has cracked the code on how to use closed-end funds for high income and capital appreciation no matter what the markets are doing at the time.
He has done extensive research on how to use business development companies, Real Estate Investments Trusts, and other alternative income securities to build high yield portfolios that can withstand market volatility and deal with inflation.
He has structured methods for using the very best minds of Wall Street to make money for his readers over the years. But, even more importantly, his rigorous investigation and testing has allowed him to figure out who the very best minds of Wall Street are, and it is not who you think it is.
Tim's motto is the same today as throughout his career- Never Stop Learning.
Click here for how Tim's strategy that uses a certain class of dividend stocks to deliver double digit gains and high yields.