REVEALED:

The Income Investor's
Little-Known Way to
Collect up to $125,410
With 'Gold Repatriations'


In this short briefing, I'll show you how to make thousands — even tens and hundreds of thousands — of dollars every year for the rest of your life from the yellow metal WITHOUT having to buy a single ounce…
Fellow Investor,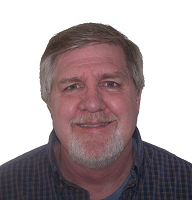 Hi, my name's Tim Plaehn — and today I'll show you how you can tap into three companies that want to give you a cut of what I call 'Gold Repatriations'.
Combined, these three companies mine, or are involved in the mining of, 14,539 ounces of the yellow metal every single day.
That's 442 thousand ounces per month, or 5.3 million ounces every single year.
It's all processed, smelted and sold.
And the money generated is sent home through 'Gold Repatriations' and worked back into the business. It's used to pay staff, fund new operations and conduct new drill tests…
But critically… a large portion of the money is earmarked to split with investors like you and me.
And, as you'll see in this briefing, investors have received payments of up to $3,080 in under three years.
Yet there's one condition to unlocking regular checks from these three companies…
You have to hold their stock until it's doubled, tripled or even quadrupled.
Now that might not sound like much of a condition. And of course, not every play will multiply your money by so much. But there's a good reason I'm upbeat…
And that's because we've already seen this opportunity play out many times before.
Take Silver Wheaton, the gold and silver streamer. Which is a simple way of saying they fund mining operations and are given preferential treatment to buy the gold at bargain rates when the funded mines start producing.
In their case, they buy gold for an average of $403 per ounce and make their money when they resell it at the current price.
Through Gold Repatriations, investors who held their stock for just seven months were paid $1,000.
That's a nice check to cash, but the bigger story came with the capital appreciation over those months…
Any investor who'd collected their $1,000 repatriation payment, was now sitting on a 194.1% gain!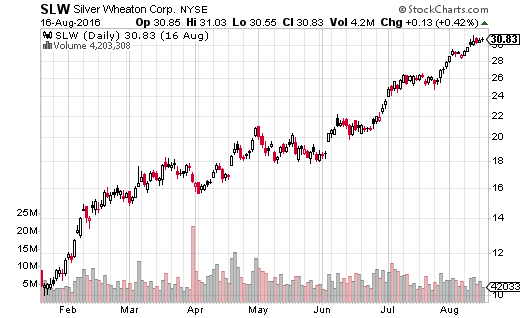 Good enough to turn your 1,000 shares from $10,500 into a $30,880 fortune.
The same happened with Randgold, a miner with operations in Africa.
Investors were able to collect $1,260 in income over 21 months… but were also able to cash out with a 117.31% gain! Sending your $57,710 investment up to $125,410.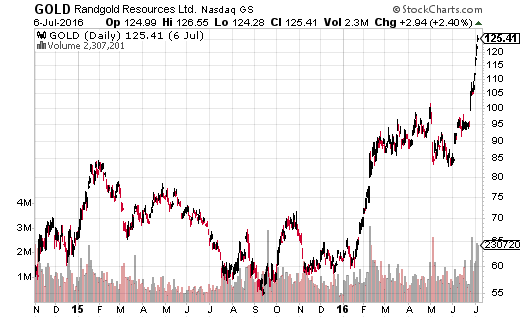 All you had to do was hold the investments, get paid and then sell when the share price had doubled or nearly tripled.
You'd now be $90,000 richer.
Today I'm sharing with you three investments that stand to deliver similar gains… I call them 'Golden Income Plays'.
Your first repatriates cash from places like Mexico and Ghana, and they've already earmarked $880 to share with you.
Your second Golden Income Play repatriates money back from three different continents and is planning to hand you $920 to hold its stock until you're ready to sell.
And your third play is a prolific miner who's been in the business for almost a century — they've already got a quick check for $100 lined up for you to claim.
Of course, I'm going to tell you more about these three plays later in this short briefing.
But first, let me explain…
Why Every Investor NEEDS a Golden Income
A safe, reliable and growing income stream is the Holy Grail for most investors. I'll bet that describes you too.
It's not hard to see why…
When you've got consistent and predictable money hitting your bank account every quarter, even every month, you're able to have peace-of-mind…
You can stop worrying about retirement because you're going to be paid enough money to live how you want… to live independently…
You won't agonize if your hot water heater springs a leak or your car breaks down — because you'll always have money in your pocket…
And you won't be on the edge of your seat every time the market pulls back — because you'll keep collecting paychecks no matter what…
But here's the thing…
You only get to enjoy these perks if you've built up a large and secure income stream already.
I know from listening to plenty of soon-to-be-retired, or already retired, investors that many are struggling to create the sort of portfolio that pays them regularly and pays them well.
It's not hard to see why…
The S&P 500's average market yield is hovering at barely over 2%.
To get just a $2,000 annual income, you'd need to have $100,000 invested.
To secure a $20,000 income, you'd need a portfolio of $1 million.
And even then, who can live on $20,000 A YEAR!?!
Granted, you can bump up your yield by picking individual stocks with a long history of raising their dividends…
And I know that because my readers and I are beating the market by almost fourfold…
But you still need a large pot to play with if you want to build an income stream you can rely on to still be paying you two or three decades from now. And that's why I'm sharing this with you today. You see…
A Golden Income GROWS Your Investment Pot WITHOUT Relying on the Highest-Risk Sectors…
Put simply, you can't rely on biotech, energy or other 'hot' sectors to fatten up your investing pot to deliver the income you need…
You're just as likely to book a winner, as you are to see your investment fall through and be worth a fraction of what it was.
That's why this group of companies — that have chosen to split their Gold Repatriations with us — is so critical…
They're cutting us checks, without us having to own a single ounce of gold.
And a few months down the line — after we've collected a few payments — we're able to exit our position and book total returns as high as $125,410.
Just look at GoldCorp, the Canadian mining goliath.
Back in October 2008, you could have bought 1,000 shares for $14,030.
Over the next two and a half years, their management would earmark $660 to split with investors like you. And at the same time, their share price would double… and then triple… until it had hit a 268% gain.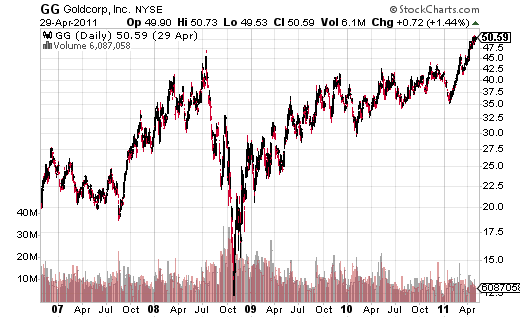 For you, that means your $14,030 would've been transformed into $52,300.
You could have put that money straight into high-yielding, but safe, stocks and collected income in perpetuity…
Or you could have reserved it for another Golden Income Play.
Another example is AngloGold…
Between February 2001 and December 2003, this company paid out $3,080 to each investor with 1,000 shares.
Over the same time — as investors were collecting their money — the stock shot up 294.62%… to deliver total returns of $47,830 in a little over 2 years… and at a time when gold had a much lower profile with investors and the general public.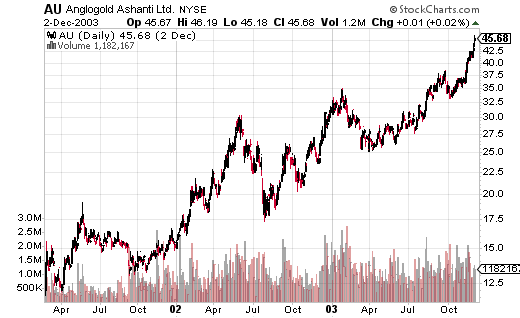 That's tens of thousands more to go towards high-yielding investments.
But look, even though I've shown you examples, and have more to come, you might be wondering…
"Why Would Gold Companies Want to Split their Gold Repatriations With Me?"
Well, it's because they know there's fierce competition for your money.
The gold market is crowded. You've got miners, explorers, streamers, royalty companies and ETFs all fighting for your investment.
That's why a small group of companies have taken what may seem like a radical approach — splitting their Gold Repatriations with you.
For them, the cost is outweighed by the increased investment in their stock.
And the more investment they get, the higher their share price.
That's good for management… good for the board… and good for everybody who owns shares — and now, that includes YOU.
Remember, you've already seen gains as high as 294.62%, repatriation payments of up to $3,080 and total returns as large as $125,410.
It's clear these Golden Income Plays can fatten your investing pot and help you build a portfolio that pays you substantial wealth every year.
Now, just so we're clear, I want to demonstrate how this works. Put simply…
Gold Repatriations Are an
Income Investor's
Free Lunch
Look, I'm no cheerleader of Washington, but they're good at one thing…
I'm not talking about healthcare or education…
No, what they're good at is collecting taxes.
Now, I'm not going to vent about how they're killing the middle class or how they love to waste our tax dollars.
But instead, I'm sharing a lesson…
You see, the IRS wants to hoover up as much money as possible.
And one way they do it is by taxing profits made abroad.
For our multinationals, that means any profits they make overseas is subject to a 35% tax when they bring it home…
Let's look at eBay.
Back in 2014, eBay's management wanted to bring some of their foreign profits back home to the U.S. They said they wanted it at hand to drive growth. So, they opted to bring back $9 billion… of which $3 billion went directly to the IRS.
Whether you think this is daylight robbery or not isn't the issue…
What matters is that the U.S. Government got paid for doing NOTHING.
It was virtually all profit — a free lunch.
That's the same as what we're doing…
Certain gold companies make money overseas… they bring it home to fund acquisitions, pay staff and cover other business costs…
Then they split off a chunk of their money to give to investors like you and me.
But here's the difference…
Instead of being forced to by the Government or law, these gold companies WANT to split their Gold Repatriations with us as an incentive to hold their stock and send their share price higher.
Like Barrick Gold, the world's largest gold miner.
Between October 2008 and April 2011, the company chose to pay $1,160 to every investor that owned 1,000 shares.
And while they were paying investors their share price rocketed by 215.77%.
The result is that your 1,000 shares would've grown from being worth just $16,420 to $53,010 in total returns.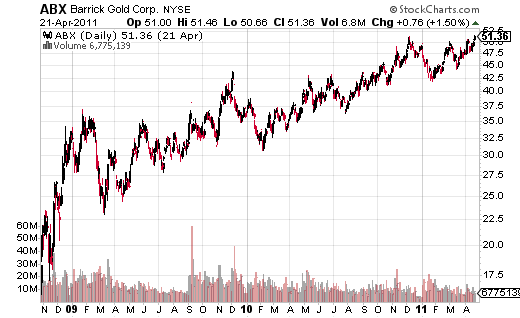 Another example is one of the three plays I'm going to give you today…
This company paid out $690 in just six months at the start of 2016. Again — like every play I've shared with you — this company shot up 222.68%.
If you had bought 1,000 shares of this company for just $25,790, you would now be enjoying total returns of $83,910.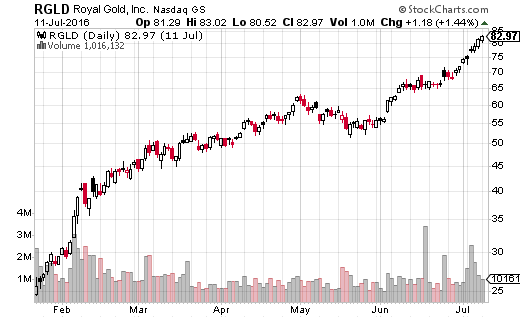 But fast forward to today, and this play is an opportunity again…
You might have missed the triple, but now you've got a second chance to collect paychecks of up to $920 as the stock moves higher over the coming months.
I'll give you more information on the three plays I'm going to share with you in just a moment.
For now I want to be clear… for income investors — who want to keep their principal safe and grow their wealth — Golden Income Plays are the perfect investment.
And that's because these plays have an angle that makes particular gold companies very profitable for you.
This angle makes them unique. Unmatched when it comes to the ability to safely, and quickly, grow your wealth. You see…
Golden Income Plays Bumps Up
Your Profits TWICE!
Let me explain how…
Every time the price of gold rises – like we've seen happen throughout most of 2016 – these companies become much more profitable.
Of course, that's to be expected, but just a small move in gold can lead to a tremendous bump in profits for these companies.
Let's use an example to show you exactly what I mean…
Now, this company can dig gold out of the ground for $1,000 all-in costs.
With the price of the metal at $1,200, this company makes $200 profit on every ounce it produces.
But let's say the yellow metal moves just 8% higher to $1,300.
Well, now Income Gold Resources is making $300 profit per ounce… its profits have just been bumped up by 50%!
This extra profitability now makes the company FAR more attractive to investors… and it sends the share price – the share price of the stock you're holding – higher. But this is just the first boost to your wealth!
The second boost is that this company now has far more money to split with you…
You're set to enjoy even larger paychecks!
In fact, one of the companies I'll give you more information on in a moment has already committed to growing their payout twelvefold if gold hits $1,800 an ounce!
Now of course, you may have your concerns over which way gold is heading, but allow me to explain…
Kinross Gold is around $980/ounce.  Goldfields is around $1,020/ounce.
Why NOW Is the Time to Lock-In
Your Golden Income Play and
Why Gold WILL Keep Going Up
Throughout 2016, gold went on a major bull-run…
The benchmark ETF, GLD, shot up 28.3%…
The benchmark for miners, GDX, doubled…
And the benchmark for smaller miners or 'Juniors', GDXJ, soared 168.5%…
Now one of Bloomberg's top precious metal forecasters, Incrementum, is calling for gold to hit all-time highs in 2018.
Frankly, gold is in an upwards trend and I can't see it stopping.
But look, even if gold doesn't skyrocket like these experts predict… even if it just stays range bound moving a few dollars up one day, and a few dollars down the next… these companies that I'm showing you today still stand to make a lot of money to pass on to you with Gold Repatriations.
In fact, even if gold stayed exactly where it is today you'd still get regular income from these companies AND see their share prices climb as they work to become even more profitable through minimizing costs and progressing new projects.
But again, that's only IF gold doesn't move higher. If gold does move higher then you'll start enjoying quick paychecks and large gains in a very short period of time.
And I'm confident gold WILL become more valuable, and for good reason…
Central Banks Are HOARDING the Yellow Metal!
 It's well-known China and Russia are accumulating more and more gold.
China bumped its gold reserves from 1,658 tons in 2015, to 1,843 in 2016.
Russia has quadrupled its reserves from 402 tons in 2007, to nearly 1,600 tons today, with much of this growth in just the past 18 months.
But look, Keynes and other 'gurus' call gold a 'barbarous relic' — so does it really matter if Russia and China are buying?
Well, yes… not only because they're driving a large part of the gold market, but because it's NOT just them…
Countries around the world are trying to get their hands on more and more gold.
In 2015, Germany shipped 110.5 tons from Paris and 99.5 tons from New York back home to Germany to keep a better eye on their gold.
In 2014, The Netherlands brought 122.5 tons back from the Federal Reserve Bank of New York and will be moving it to a secure location. It's a military base called Soesterberg, sometimes called Camp New Amsterdam, located between Amsterdam and Utrecht set back from the surrounding countryside and has access to two highways, two rail lines and a military airstrip.
In 2012, Venezuela reclaimed 160 tons of their gold from the U.S., Europe and Canada…
In 2011, Mexico purchased 100 tons of gold bullion…
In 2009, India's central bank bought 200 metric tons of gold from the IMF…
This has happened during the longest gold buying spree by central banks since 1965.
Now, is gold a barbarous relic?
No. In fact, with countries and central banks around the world scooping up as much as they can, it's much more positive than that.
It's an investment play you can be virtually certain will make you money. An investment play with tremendous demand pushing it higher.
So, with everything looking great for the income investor and gold's future, I'd like to ask you a question…
Can I Send You My Top 3 Golden Income Plays Today? Right Now.
To find just 1 worthwhile Golden Income Play you need to look at at least ten different stocks. And with each you need take a peek under the hood.
You need to look at their business model to make sure they're able to split their Gold Repatriations with you… you need to look at their business philosophy to know they'll keep sharing cash with you… you need to ensure the company is making an abundance of money above their operating costs… and then you need to make sure the underlying fundamentals are strong, just like any other investment you'd make.
It can takes days, if not weeks, to verify your own Golden Income Play.
But I'd like to make it easier for you. Instead of spending your time — time that should be spent enjoying your retirement years — searching for these investments, I'm going to share three plays you should make TODAY to collect regular paychecks and grow your investing pot.
Let me give you an insight into them…
❶Golden Income Play #1 is a $14.5 billion giant with special agreements that lets it buy gold and silver for pennies on the dollar…
In the gold business there are companies called 'streamers'. They provide capital for miners and in return are given the privilege of buying precious metals at bargain prices.
This means they get to flip those precious metals — in this case, gold — for a huge profit. The result? They generate a lot of cash, without having to do the legwork!
In the case of your first Golden Income Play, they enjoy a 78.9% margin.
That's huge. And it's creating an abundance of money they're planning to send your way.
Now this first play has managed to secure 340 assets around the world to guarantee a constant stream of gold (and other commodities) to sell for a profit. That's why this company is planning to pay you $880 over the next year, just for holding their stock as it rides gold's upward trend!
I've compiled my research into a report and I'll show you how to access it in a moment!
Now…
❷Golden Income Play #2 has committed to split one third of all free cash flow with investors…
And just like your first play it isn't a conventional gold company.
No, this one is a 'royalty' business.
That means they provide capital to miners in exchange for a life-of-mine royalty on every ounce of gold produced and sold.
Right now they're drawing a royalty on 6.4 million ounces of resources (chiefly gold!) and it's generating a lot of cash.
In fact, their ability to accumulate a lot of cash has helped them increase their Golden Income payouts for 15 years straight!
As it stands, you're set to collect $920 over the next year.
But I can only see their payout getting larger…
As gold increases in price, you can be virtually certain this company will split more of their Gold Repatriations with you — all you need to do is invest!
Again, I'm going to show you how to access a report with all the information you need to feel secure investing in this company shortly.
❸Golden Income Play #3 has pledged to grow its dividend payment twelvefold!
This company pulls around 5 million ounces of gold out of the ground every month…
Even more impressive, is that their average cost per ounce is just $852!
That means, everything above this number is pure profit, to be sent home through Gold Repatriations, and split with you and me.
So it won't surprise you then that this company has pledged to increase its payout alongside the rise in the yellow metal, culminating in a twelvefold increase by $1,800 gold! That means your $100 check, could quickly grow to $1,200!
And even if the spot price of gold stays exactly where it is today for the next 3, 6 or 12 months you're still getting paid along the way.
Now, I've compiled all the details for these plays in a report called Golden Income Plays: 3 Top Cash-Paying Gold Stocks. I'll show you how to access this report, for FREE, in just a moment.
First…
Let Me Take a Moment to
Formally Introduce Myself
Again, my name is Tim Plaehn. I'm the chief income investor analyst here at Investors Alley.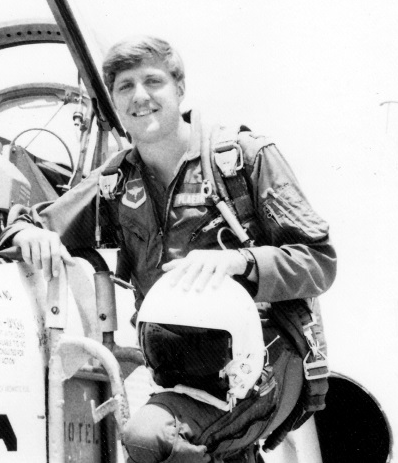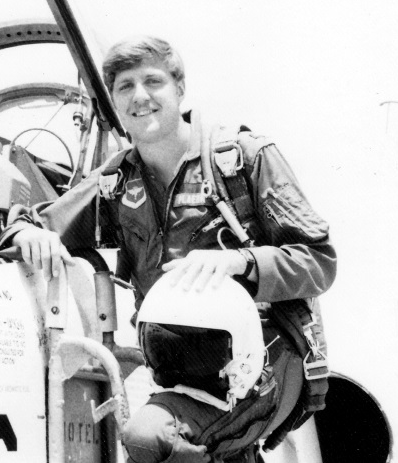 I'm a former F-16 fighter pilot and instructor, stockbroker and CFA.
But now I'm proud to say I help investors like you build a portfolio of stable, high-paying and growing income stocks, through my dividend and income investment research newsletter, The Dividend Hunter.
So far, we've been very successful. But don't just take my word for it. I receive a lot of updates from current subscribers telling me how well they're doing.
Like Thomas B. who emailed me to say…
My portfolio is up $75K since Jan 2016 after instituting your investment philosophy, i.e. The Dividend Hunter, 30 Day Dividends, Automatic Income Machine.
And Pedro T. who's already enjoying large dividend payments…
Thanks to your advice, we are now getting money that we were missing out on before. Our first month's dividend checks will surpass $1,250! It would be a real understatement to say that my wife is now very excited about dividend investing. Thanks again for helping us to get better returns on our investments. You do a GREAT JOB!
And Victor B., M.D. who persuaded his wife to ditch her 'big fund' portfolio in favor of my dividend investing strategy…
My wife's Vanguard diversified portfolio is down 2%. I am transferring her account into The Dividend Hunter.
All these people — and many more — have had great results with me.
Now look, I also want to send you another investment opportunity for FREE today…
This Bonus Has Paid Out $685 Million Since 1998… and Now It's a Screaming Buy!
Inside 'Golden Income Plays: 3 Top Cash-Paying Gold Stocks' there's one more stock. It's a bonus I added just to help you juice your returns.
And it features a prolific miner, producing 1,671,340 ounces of gold per year. Worth over $2 billion.
This tremendous production means it's been able to pay out $685 million to investors since 1998… and in recent years has raised its Gold Repatriation payments by 25%!
Now, this company operates in Canada, Finland and Mexico… but it's got room for major growth…
You see its undertaking large drilling tests in Latin America, Europe and here in the United States.
Any one of these sites could lead to a windfall of new resources. That's good news for us. Because the more money this company makes, the higher amount it will be willing to split with us.
Of course, the time to buy is NOW. That way you'll get in before any new findings which could propel this company up 294%, and you'll be able to collect $400 over the next year.
I'll show you how to access this report in a moment. First, I'd like to ask…
Will You Let Me Help You Build a Portfolio of High-Yielding Dividend Stocks?
When it comes to your Golden Income Plays your biggest challenge won't be making money…
It will be diversifying your new wealth into other high-yielding stocks that pay you now and for decades to come.
That's where I really want to help you…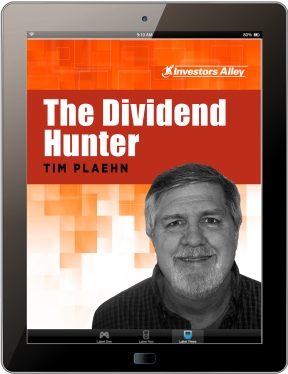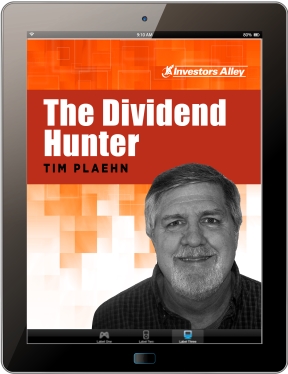 And the best way I can is through my flagship research newsletter, The Dividend Hunter.
I started this newsletter after coming to the realization that everyday investors, people like you and me, have been totally failed by those who are supposed to make us more prosperous.
The script USED to be that we would put our money into CDs and collect between 5-7%. Or we'd collect a 4-5% yield on a U.S. treasury bond.
But after three rounds of quantitive easing and near 0% interest rates for almost a decade, that script has been thrown out the window.
Instead if you want to collect just a steady income and grow your wealth you're forced into riskier and riskier assets…
Junk bonds, or unstable high-yielders…
And at the same time you're taking more and more risk, the media, the Government and Wall Street is telling us that "everything is great".
Well it might be for them. But not for hardworking people like us.
That's why my chief aim of The Dividend Hunter is to build you a portfolio that delivers the dividends you need… that pays you a safe, substantial and GROWING income.
Right now we're beating the average market yield by nearly fourfold. My readers are enjoying an average 7.7% yield across our diversified portfolio.
NOW I want you to offer you the opportunity to build out a portfolio that can deliver the kind of yield you're looking for… the kind of yield that lets you enjoy retirement without having to worry about money.
That's why I'm going to give you the 'Golden Income Plays: 3 Top Cash-Paying Gold Stocks' with the bonus research, absolutely FREE.
Again, these are the stocks that will regularly pay you part of their Gold Repatriations, while you wait to enjoy gains of 117.31%, 215.77%, and even as high as 294.62%
To receive your FREE reports, all you have to do is…
See Firsthand How You Can Build a Growing Portfolio of High-Paying Dividend Stocks
Now, when you take out a subscription of the service, you'll receive…

Your Golden Income Plays: 3 Top Cash-Paying Gold Stocks Report: Inside you'll receive the exact names, tickers and complete research of the top 3 companies splitting their Gold Repatriations with you… You'll be able to collect payments of $100, $880 and $920 just by holding their stock until it's doubled, tripled or even quadrupled!

Your Bonus Pick for Extra Returns: You'll receive all of my research on one company that has paid out $685 in Gold Repatriations to investors since 1998, and is actively looking for a new windfall of resources to push its share price higher.

12 Issues of The Dividend Hunter: Every month you'll hear from me. You'll always be updated on the portfolio holdings and any new recommendations you should buy immediately to start collecting dividends.

New High-Yield Opportunities: When I come across a stable and growing dividend-payer that passes my rigorous assessment, then you'll be given the full breakdown of why we're investing and how much you stand to collect every quarter, or even every month.

'Buy of the Week' Reviews: Every Tuesday you'll receive a 'Buy of the Week' recommendation where I highlight the stock you should buy if you're looking to put extra cash to work. This way you can always get in on the companies offering optimum upside.

My Personal Email Address: If you ever have any questions, concerns or comments and want to send them over, then you can. I'll always work hard to respond to your messages. You can rest assured knowing I'm only an email away. And yes, I really do respond to reader email… just send me a note after getting set up.

Customer Service Whenever You Need It: If you ever need help with your subscription, accessing your account or anything else, then you can get in touch with our customer service team here at Investors Alley. Customer service is right here in the U.S and is live during regular business hours… no strange time zone differences and not "press 1 for this and 2 for that" nonsense.

And two bonus reports I'll tell you about in just a moment!
But please remember, I'm not asking you to commit fully to The Dividend Hunter yet. I just want you to try it out…
I want you to see firsthand how The Dividend Hunter can help you build a portfolio that pays you a large income in perpetuity. I want you to see the kind of opportunities you can reinvest your Golden Income profits into.
You'll get to see companies pay their dividends, at least one new addition to the portfolio, and every report, editorial or note I produce for The Dividend Hunter.
All I ask, is that you make a deposit much smaller than your first Golden Income paycheck…
Just $49.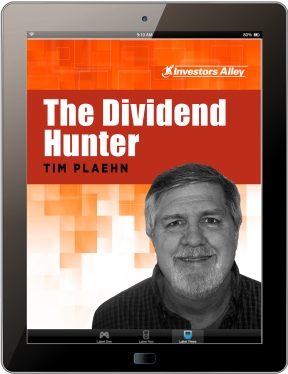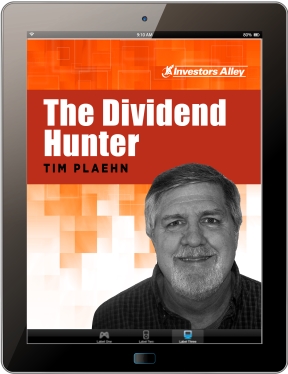 You can get started by clicking the 'Start your subscription' button below.
But look, if you're not delighted with the service — or if for any other reason you want to cancel your subscription — at any point over the next 60 days then all you have to do is email me or my support team and we'll return every cent of the deposit you pay today.
If I can't exceed your expectations of The Dividend Hunter, then I don't deserve your money. Again, all you have to do is ask for a refund at any point over the next 60 days, and you'll get a prompt return your money… all of it.
BUT, with that said, if you're happy with The Dividend Hunter… if you're excited to keep collecting your Golden Income… if you're growing your portfolio…
Then you won't have to pay a cent more, and I'll extend your subscription to cover the next 12 months.
Sound good?
I'll Send You 'Golden Income Plays: 3 Top Cash-Paying Gold Stocks' FREE,
When You Start a Trial Subscription
to The Dividend Hunter Today!
With your membership of The Dividend Hunter you'll receive 12 issues of the newsletter at the beginning of every month, new high-yield opportunities, 'buy of the week' weekly high-yield stock recommendations, regular portfolio updates, AND personal correspondence from me.
To start your membership, just hit the 'Subscribe' button below now and you'll be taken to the short order page so you can get started right away.
However, to make sure you're in the best position to profit from golden opportunities going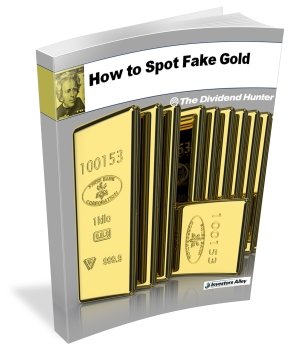 forward I'd like to give you two more bonus reports…
Your first report is called 'How to Spot Fake Gold'. In it, you'll discover the 7 best methods you can use to see if your gold is the real deal, or a cheap imitation.
If you own any physical metal it's probably because you see it as a way to hedge your assets against an economic collapse. That's why this is a must-have report. If the worst does happen, you don't want to be sitting on worthless 'fake gold'.
I'll give you all the information you need, that you use at home today, to see if your gold really is as valuable as you're told it is.
You'll get this report for FREE just for singing up to The Dividend Hunter.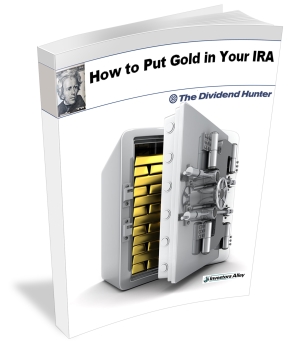 You'll also receive: How to Put Gold into Your IRA
Putting gold into your IRA to take advantage of the metal's price rise over time in a tax deferred account isn't hard, but there's a specific sequence you need to follow so you don't trigger IRS penalties. This new step-by-step guide will show you exactly what you need to do and help you steer clear of any pitfalls.
And along with these reports, I've got one more bonus to help you build out your income-investing portfolio…

The Monthly Dividend Paycheck Calendar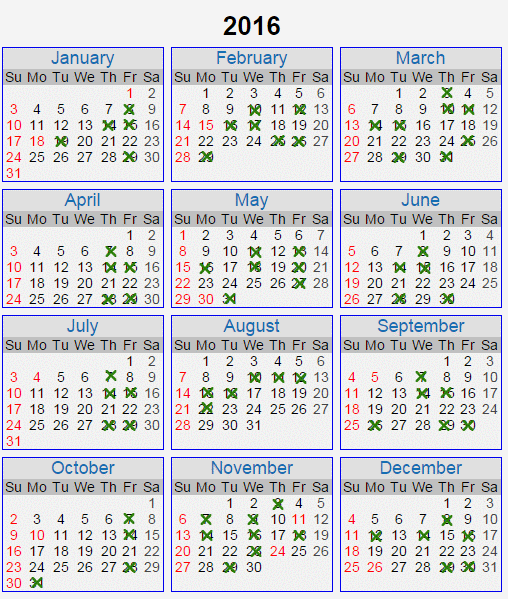 This is one tool that can make your time investing much easier. It plots each and every stock in The Dividend Hunter portfolio onto an easy-to-use calendar. Every month, you'll be able to see exactly what stocks are set to pay you and easily predict how much income your portfolio will generate!
Again, just hit the 'Subscribe' button to start receive your bonus reports and start today.
Now, I want to make it clear how important your decision to trial-run The Dividend Hunter is…
You Can Either Build a Portfolio of High-Yielding Stocks Now Or Play Catch Up Later…
There's no guarantee retirement is going to be easy.
In fact, almost 20% of retirees are still working according to the latest statistics from the U.S. Bureau of Labor Statistics.
That's why you need to start building a portfolio of high-yielding stocks NOW…
Every year that goes by makes it harder and harder to catch up later on…
So, I urge you to not put this off.
Make the decision today to not only GROW your investing pot with Golden Income Plays but to join The Dividend Hunter and start building your high-yielding portfolio that will pay you over the next two or three decades.
Just hit the 'Subscribe' button to be taken to the secure order form.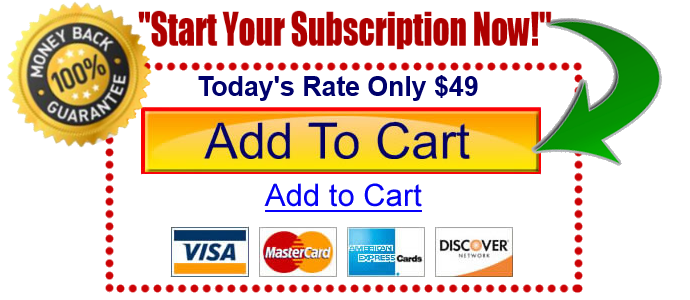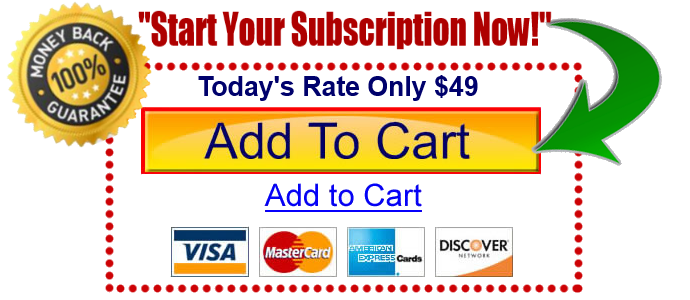 Best Regards,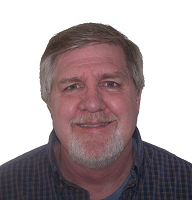 Tim Plaehn
Editor
The Dividend Hunter
P.S. Don't put this off or set it aside to consider later. Frankly, you won't. You're busy. We're all busy and sometimes we put things aside and totally forget them. Believe me, I get that. So that's why there's a 60 day full money back guarantee for every subscription with The Dividend Hunter. I don't want you to think you're taking on risk, cause you're not. If after 3 issues, 13 weekly "buy of the week" emails, the 3 special reports mentioned above during your first 60 days you don't like The Dividend Hunter just email me – you'll have my email address – to say you want out. And I'll give you every bit of your money back. Click here to start this no-risk trial subscription.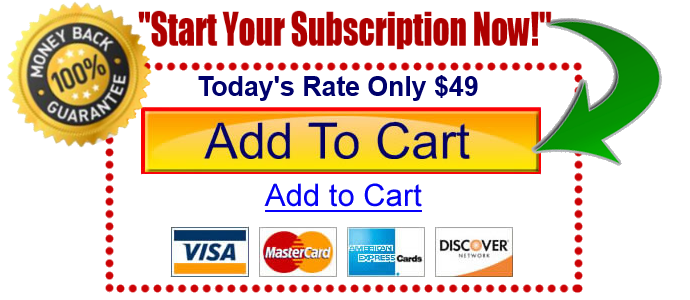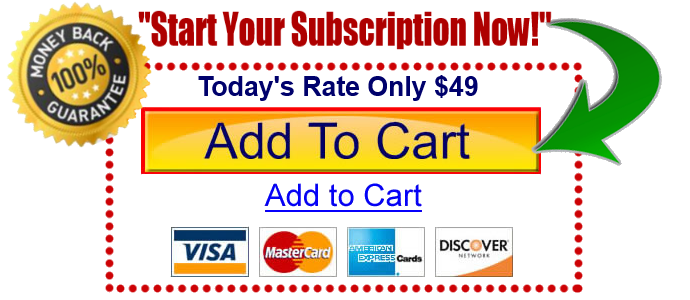 Your first year of The Dividend Hunter is only $49, a 50% discount off the normal rate. That's our new subscriber introductory rate. Your subscription will renew in one year at the standard rate of only $99. I would expect that the dividends you've made over the course of the year would cover the subscription cost many, many times over. Your satisfaction is guaranteed. If you are dissatisfied with The Dividend Hunter just call or email within the first 60 days to receive a 100% refund of all your money. And you may cancel any time later and never be billed again. Now that you've taken time to read the fine print and see how good this truly is, let's get started on your monthly dividend stream and build some wealth for you. Click here to start.
[ExitPopup exitpopupurl="https%3A//www.investorsalley.com/amember/signup/golden-income-plays" exitpopupcookiexpdays="0″ exitpopsplash="Wait%21%20Don%5C%27t%20go.%20When%20you%20order%20today%20you%5C%27ll%20get%20%5Cnyour%20first%20year%20half%20off%20–%20just%20%2449%20–%20plus%20the%20%5Cnbonus%20reports%3A%20Golden%20Income%20Plays%2C%20How%20to%20Spot%5CnFake%20Gold%2C%20How%20to%20Put%20Gold%20In%20Your%20IRA%2C%20and%20the%5Cr%5Cnever%20popular%20Monthly%20Dividend%20Paycheck%20Calendar.%5CnClick%20Stay%20on%20Page%20for%20more%20details." ] [/ExitPopup]