Disney finally rips off the band-aid as it plans for future growth.
Back in May I mentioned three reasons Disney was still a buy after falling to $112 a share. Today shares are close to $100, but Disney is perhaps an even better buy now.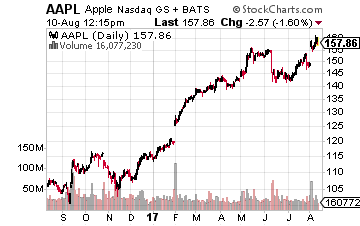 Disney still has the potential catalyst of either spinning off ESPN or selling the entire company to Apple (NASDAQ: AAPL) or Verizon (NYSE: VZ), but shares are down more than 6% in the last month as Disney reported lackluster quarterly earnings.
During its fiscal third quarter, Disney's earnings came in at $1.51 a share, compared to $1.59 a year earlier. Revenue numbers were also slightly down. This comes as declining subscriber numbers and rising programming costs in its cable business led to a near 25% fall in cable operating profits.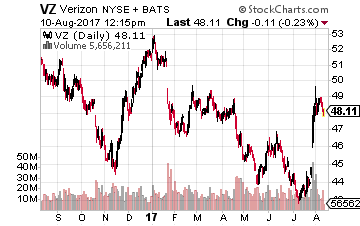 But Disney has a major fix for all of this: It's pulling all of its content from Netflix and launching its own streaming services.
Disney's famed CEO, Bob Iger, has been trying to retire for years, but hasn't felt his company is in the 'right' place. There are some radical moves that Iger can make before he steps down in 2019. The move into streaming is the first of the big steps Iger is making.
There will be near-term pressure on earnings as Disney builds out these over-the-top streaming plans, but longer-term, it's a big positive. And a major pivot for a $160 billion market cap company.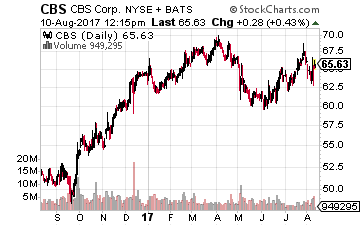 Offering Netflix-style services is what Iger calls an "extremely important, very, very significant shift" for Disney. Despite not being the first cable operator to offer streaming services – as CBS (NYSE: CBS) entered this market as early as 2014 – Disney certainly has the wherewithal to speed up the entertainment industry's adoption of streaming.
With all that in mind, here are the three underrated catalysts for Disney:
Disney's Underrated Catalyst No. 1: ESPN
Disney is not only rolling out its own streaming service for shows and movies, but it's also rolling out a streaming service for ESPN. Disney is also taking its stake in BAMTech from 33% to 75% – the platform that powers the MLB, HBO and other various streaming services. This move toward streaming is a big step in hedging the decline in pay-TV subs, where Disney owns the ABC and ESPN networks.
ESPN is interesting, perhaps the most interesting.
Disney's ESPN streaming service will hit the market before Disney's movie and TV streaming service. Starting next year, Disney will offer streaming for over 10,000 regional and national sports events. ESPN will be the first sports broadcaster to offer a multi-sport streaming service.
This is a high-cost service for pay-TV providers, and as cable subscriber numbers dwindle, it's getting harder and harder for Disney to make money with the network. However, the channel still has a loyal following of male viewers between the ages of 18 and 49. That's a core audience that many advertisers have a hard time reaching. And there's a large amount of that viewership that would pay to stream sports on any device.
Disney's Underrated Catalyst No. 2: Multi-Facet Business
Disney has plenty of ways to win with streaming. Despite the weakness in the cable business, Disney had a very strong showing in its parks and resorts business last quarter. It's working on building out an Avatar focused theme park, which will further boost earnings. The theme park business reported a 20% increase in operating income last quarter.
It can use its theme park business to further build 'buzz' around its original content in the streaming space. Not to mention the merchandising and licensing business. Netflix has none of these synergistic opportunities.
Disney's Underrated Catalyst No. 3: Kids and More Streaming
The battle in streaming isn't a zero-sum game. Instead, there are ways for Disney to extract more and more money from consumers. We're still in the early innings of the industry's shift toward streaming. Disney's move into the industry speeds up the entertainment industry's streaming adoption. That is, Disney can (and is already considering) launching other streaming services, such as a Marvel or Star Wars service.
And if you own the kids, you own their parents. Disney has a stronghold when it comes to kids programming. Kids programming is quickly becoming strategic for all over-the-top streaming services. Nearly half of the streaming hours on Netflix is kids programming.
Disney's content isn't just good, it is great. Its prized content was some of the best on Netflix, hence why the streaming company's stock fell nearly 5% on news that Disney was pulling its shows from their platform. For Disney, it's a win-win. It gets to withhold prized content from Netflix and offer a service that exclusively highlights the beloved Disney brand. As well, Disney's streaming service will come just in time for movie titles like the sequel to Frozen and Toy Story 4.
In the end, Disney is now less likely to buy Netflix outright. Instead, it's going to compete head-on with the company and other streaming players like it. However, Disney has a very unfair advantage in the streaming world. First, it has a $160 billion market cap, double that of Netflix.
As well, Disney has a large content portfolio that appeals to kids – a major viewing audience in the streaming world, and it also has a massive parks, resorts and consumer products business that adds a lot of synergies to its streaming and movie services. I believe this is the first major step of many that Iger will make to pivot Disney toward the future of entertainment before he steps down in less than two years.
And while you're waiting for Disney share prices to inch back up you'll be collecting a small 1.4% dividend. It's not much, but better than nothing. A better alternative for yield would be the high yield stocks that Tim Plaehn's been serving up to income focused investors. The average yield in his portfolio is 8%.
That's why he started his income letter, The Dividend Hunter, which uses his Monthly Dividend Paycheck Calendar tool to help investor start earning a reliable income stream from dividend paychecks.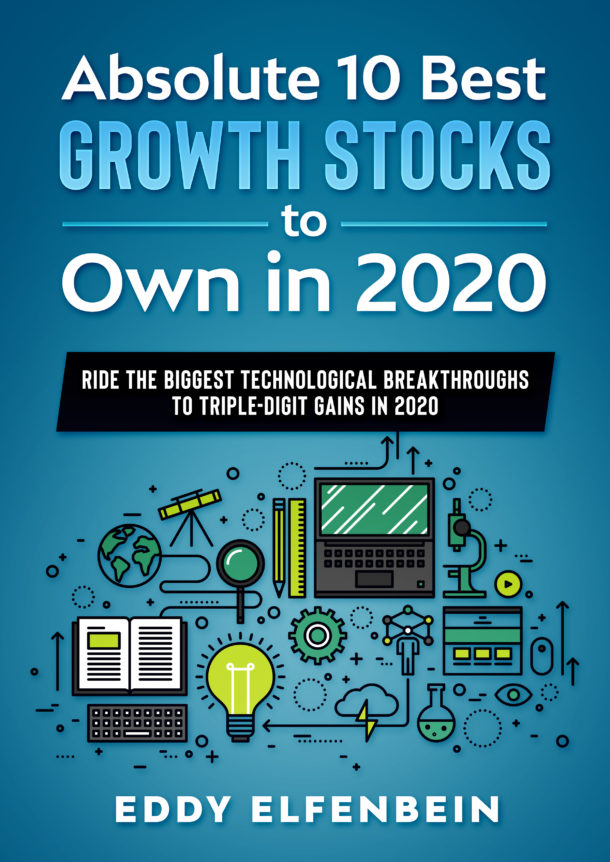 [NEW REPORT] Absolute 10 Best Growth Stocks to Own in 2020
Get the best 10 stocks to ride the 2020 tech explosion. 
One could be the most valuable stock of the next decade. 
Normally, I charge $20 for this report…
But, today...you can claim a copy absolutely free.
One stock alone has a chance at 167% profits in the next 12 months (or sooner). 
Enter your email below to claim a free copy while they last.