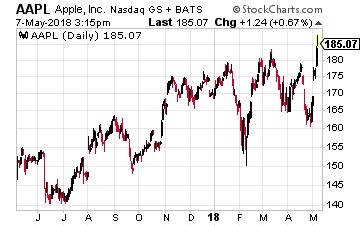 The tech sector can be very unforgiving. A tech product is generally only good until the crowd finds more interesting technology to buy or obsess over. Think of how often Apple (NASDAQ: AAPL) releases new iPhones.
Sometimes, there isn't a substantial difference between iPhone models, but the company is constantly pushing its latest tech. That's because management knows buyers will get bored and move elsewhere unless there are new features added on a frequent basis.
This conundrum is even more apparent in the video game industry. You do have the occasional video game that seems to have everlasting longevity. Although, even those games (like Minecraft) get pretty consistent updates. For the most part, video game developers need to regularly release new games in order to stay relevant. And who knows if the new games will be popular…
Related: 3 Stocks for Profits from People Playing Video Games All Day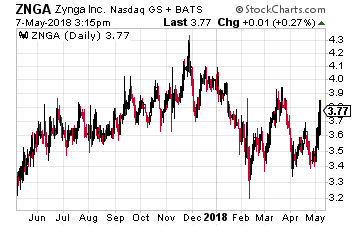 There's no better example of this situation than with Zynga (NASDAQ: ZNGA). The company became incredibly popular with its FarmVille game on Facebook. Games like Words With Friends also have done quite well on mobile platforms.
However, by the time the company had its IPO, it was already starting to lose momentum. The new games could not attract customers like they used to. There were a lot more competitors in the mobile space, and that's where all the casual gaming was taking place (as opposed to social media platforms).
ZNGA's stock soon dropped below its $10 IPO price and hasn't been back there since. Today, the stock is trading under $4 a share.
However, this last quarter, ZNGA surprised investors with increases in both mobile users and mobile revenues. The company also announced a new $200 million share buyback. And, it appears the company's aggressive acquisition strategy has been paying off. As you can see from the chart, the stock jumped over 3% on the news.
For longer-term investors, the real action in ZNGA happened in the options market. That's where you can find a couple very large bullish trades. In September options, a buyer grabbed 8,600 of the 4 calls for $0.25 (for a breakeven point of $4.25, stock at $3.80). Going farther out, someone also bought over 1,200 of the January 2019 calls, also at the 4 strike, for $0.41 (breaking even at $4.41, stock at $3.60).
Straight call purchases like these are about as bullish as you can be on a stock, especially when you are buying that much time. Of course, since the stock is so cheap, longer-term calls don't cost all that much. The other benefit is since the stock is at such a low price, there isn't a whole lot of downside left for short sellers. As long as the company stays in business, it essentially has only one direction it can go.
The mobile video gaming space is enormous, and there's still plenty of room for ZNGA to make a splash – particularly if it continues to make shrewd acquisitions. As such, I think either one of these trades I mentioned above is a reasonable, cheap way to get long the stock. While the stock isn't like to go back to $10 anytime soon, it won't take a big move for these calls to pay off.
Are you getting triple digit winners in your options trading? Want some?
If you're struggling to make options trading work for you and need some big time help in a hurry then check out my new options trading manual. It's free for a limited time.
Click here
.
The manual draws on the same powerful yet simple trading strategies I use every day for gains like those in my current streak of closing 10 double digit winners in a row at 21.8%, 18.1%, 14.5%, 17.6%, 15.8%, 15.5%, 18.3%. 25.3%, 10.2%, 14.5%... and that's after an impressive string of triple digit winners closing at 127.7%, 213.4%, 147.8%.
These are the kinds of gains that can turn your portfolio from struggling into a cash machine in almost no time. And the very same strategies used to achieve these gains are revealed in my new options trading manual.
Click here right now for your FREE copy
.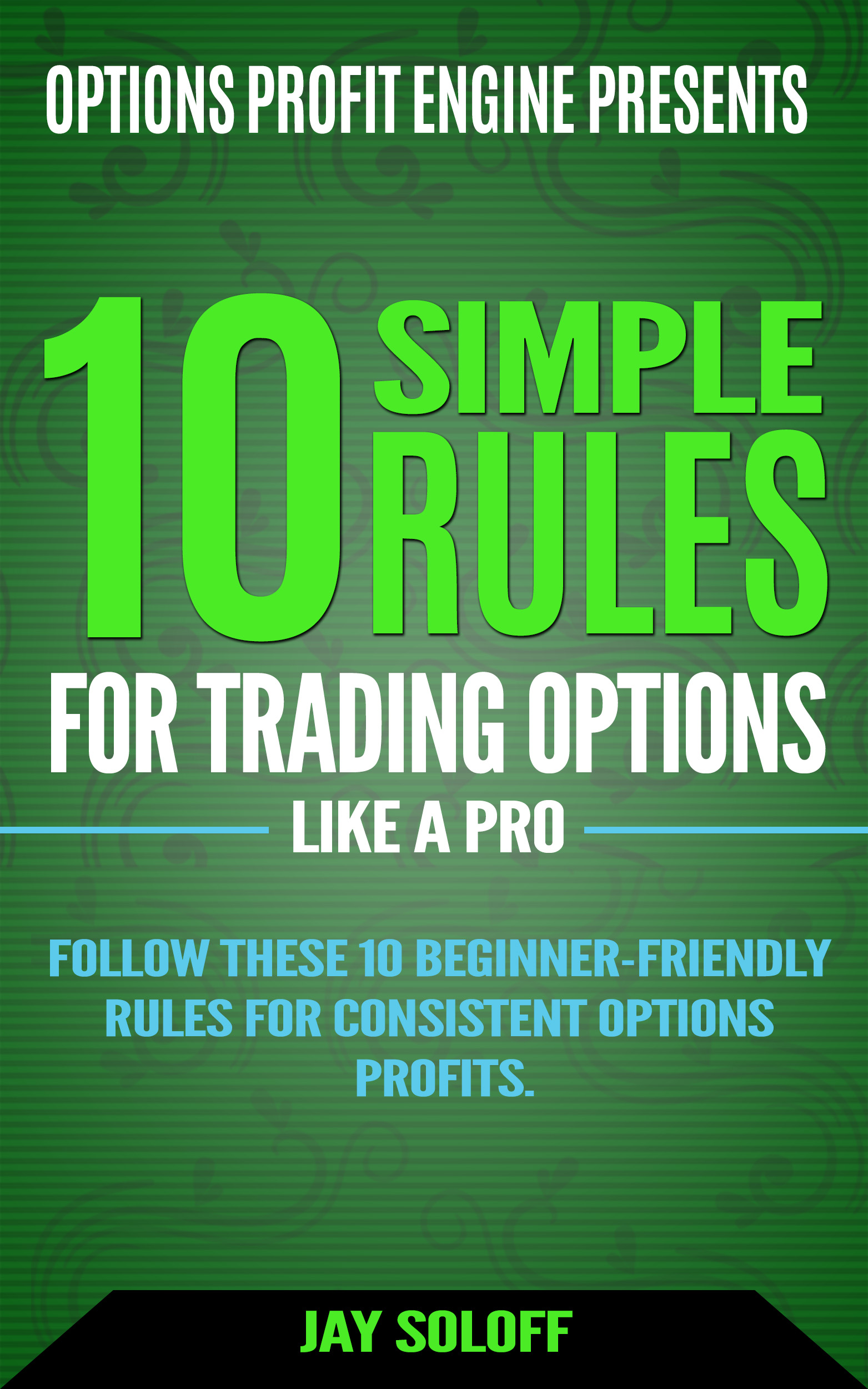 [FREE DOWNLOAD] 10 Simple Rules for Trading Options Like a Pro
Follow these 10 simple rules from 20-year professional options trading veteran, Jay Soloff and start earning a reliable extra income from options.
NO prior experience needed to master these 10 simple options trading rules. 
Enter your email below and receive access to this FREE guide...