Can Apple Save Your Portfolio from the Market Crash?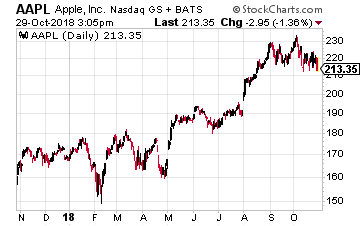 After disappointing results and forward guidance from both Alphabet and Amazon, Wall Street is now focused on the biggest technology stock of them all – Apple (Nasdaq: AAPL) – and its results, which are being announced on Wednesday, November 1 after the close.
It is hoped by the pundits you see on CNBC that Apple's results will blow away expectations and 'save' the market. I though am much more interested in what the long-term future holds for Apple, rather than the very short-term.
And here the outlook is rather murky… Apple has both great challenges and great opportunities.
Apple and China
Let me start off first with a major challenge for Apple… China.
Apple shareholders are well aware that China is Apple's second-biggest market after the U.S. And it has been a major source of growth for Apple in recent years. China itself is responsible for 13% of overall revenues, with the Greater China region accounting for 20% of Apple's revenues.
But that looks to be changing. That change may be the result of the trade war or, more likely, due to changing consumer tastes in China.
Apple is starting to struggle in China as domestic brands including Huawei (now number two in the world in the number of phones sold) and Xiaomi gain in popularity. This looks to be a long-term trend change as, especially in China's largest cities, the mystique of foreign brands is fading. Chinese consumers are getting more sophisticated and the better local brands are becoming more popular.
In a recent annual survey of China's favorite brands, Apple dropped out of the top 10 with a fall from fifth to eleventh. And one of its main rivals in China – Huawei – jumped from twelfth to fourth.
And with few foreign brands having success in India, Apple's hopes for volume growth seem slim. That leaves pricing as a major way to boost profits.
Related: The Clear Winning Investment from Apple's New iPhone Strategy
iPhone Pricing
There is no getting around one hard fact – Apple generates about two-thirds of its revenues from the iPhone. And for the past three years, sales volumes of the phone have been in decline.
But the good news is that, so far this year, the largest share of iPhone buyers opted for the iPhone X model with a price of $1,000 and more. The resulting jump in the average revenue for each iPhone was the biggest contributor to Apple's 15% increase in revenue so far this year (before the latest earnings numbers).
It's a credit to the power of the Apple brand that millions of people are willing to pay a luxury price for a smartphone — a product that has become a price-sensitive commodity in much of the world.
I will be closely looking at Apple's average selling price for the iPhone in the latest report. If it moves higher again, it shows that the company's strategy of premium pricing continues to work. Apple currently dominates the market for high-end smartphones. According to the research firm IHS Markit, iPhones made up 86% of smartphones costing more than $751 last year, while runner-up Samsung had just 12%.

At some point though – perhaps as soon as next year – Apple will need to shift to a new generation of major products as the cold reality of a no-growth global smartphone market finally catches up to it. If it doesn't, Apple shareholders will have to become comfortable owning a slow-growing, but very profitable company.
Apple Is Shifting Away From the iPhone
However, Apple is already shifting away the iPhone and toward new sources of growth and revenue.
Investors should view the iPhone increasingly as an anchor in a broader Apple ecosystem that offers a number of new ways for the company to make money. For example, hardware extensions such as the Apple iWatch will contribute 30% of Apple's overall revenue growth over the next five years, according to a Morgan Stanley estimate.
Morgan Stanley went on to forecast that 62% of growth is projected to come from selling content and services. And thanks to the higher profit margin on services, fully 90% of Apple's earnings growth before interest and taxes will depend on things such as the App Store, Apple Music and iCloud.
I'm in general agreement with Morgan Stanley here, largely due to the fact that I'm excited about Apple's entry into the healthcare market with the Watch and related services.
Already, Apple's "Services" business has become the company's second-largest source of revenues. And unlike the volatility surrounding iPhone sales, Apple's services business has been a model of consistency, averaging a year-on-year growth rate since 2006 of 23%.
The reason why revenues at Apple's services business has doubled in four years is straightforward – it has an installed base of more than 1.3 billion devices worldwide, up from one billion devices at the end of 2015. Tim Cook said, "With that kind of change in the installed base, with the services we have now and others that we are working on, I think this is just a huge opportunity for us."
The opportunity is there as Apple joins in on the fast-growing 'subscription economy'. Subscriptions are a big part of the services business predictability. The number of paid subscriptions to Apple's own services, including Music, as well as third-party apps that charge through the App Store (such as Netflix and Spotify), has grown to 270 million. That total has soared by 100 million in the last year alone! Apple gets a cut of subscriptions sold through its App Store.
And according to Gene Munster – the former Apple analyst turned tech investor through Loup Ventures – if Apple's services businesses were valued like other SaaS (software as a service) companies, it would have a valuation of about $380 billion!
Keep that in mind as its iPhone business inevitably slows over the coming years.
Buffett just went all-in on THIS new asset. Will you?
Buffett could see this new asset run 2,524% before the end of 2019. And he's not the only one... Mark Cuban says "it's the most exciting thing I've ever seen." Mark Zuckerberg threw down $19 billion to get a piece... Bill Gates wagered $26 billion trying to control it...
What is it?
It's not gold, crypto or any mainstream investment. But these mega-billionaires have bet the farm it's about to be the most valuable asset on Earth. Wall Street and the financial media have no clue what's about to happen... And if you act fast, you could earn as much as 2,524% before the year is up.
Click here to find out what it is
.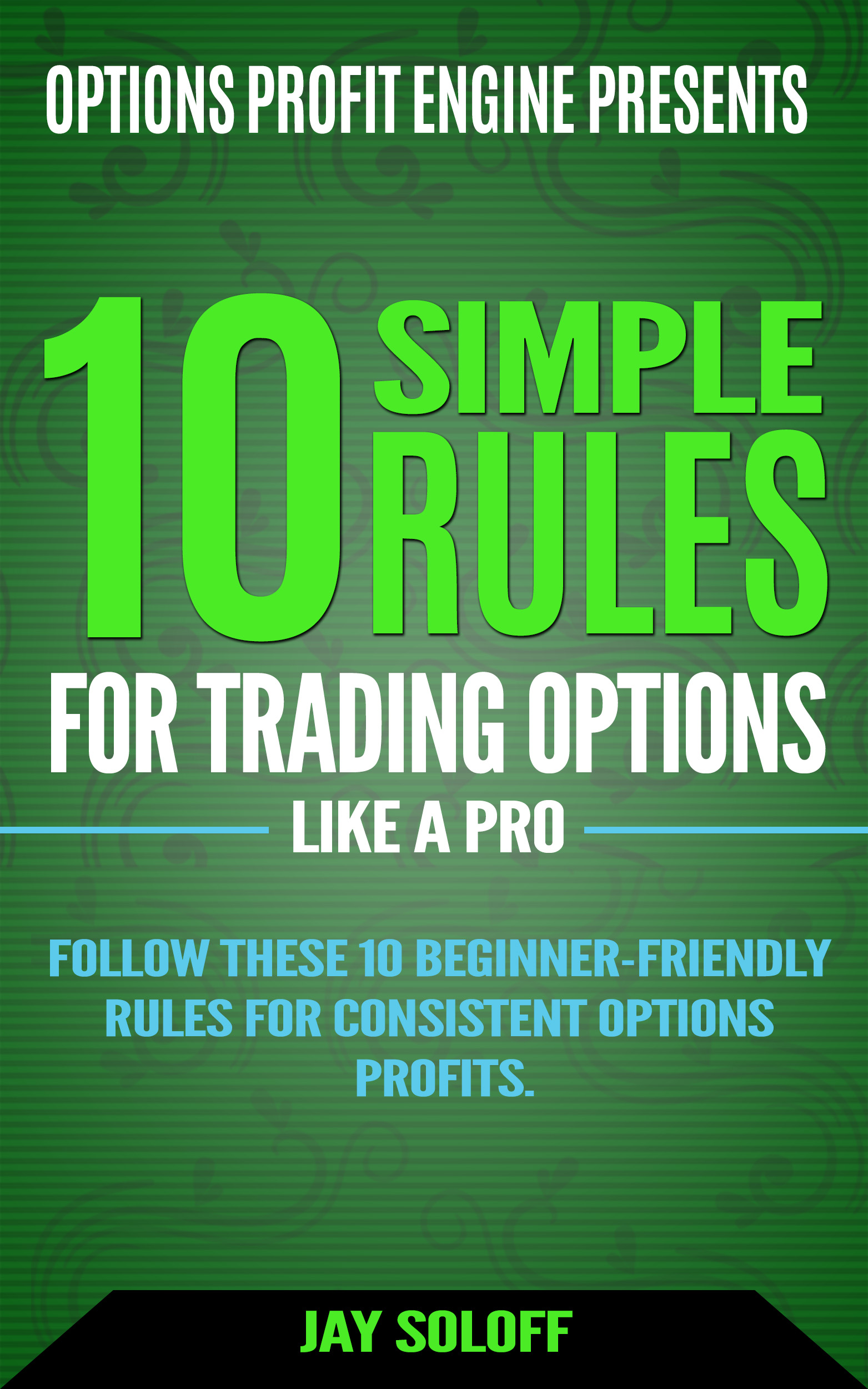 [FREE DOWNLOAD] 10 Simple Rules for Trading Options Like a Pro
Follow these 10 simple rules from 20-year professional options trading veteran, Jay Soloff and start earning a reliable extra income from options.
NO prior experience needed to master these 10 simple options trading rules. 
Enter your email below and receive access to this FREE guide...