To avoid near term chances of a government shutdown, last week the U.S. Senate and House passed a two-year spending plan, which the President signed. The new plan significantly boosts government spending over the next two years compared to the previously in effect sequestration plan. No matter what your thoughts are on the big vs. smaller government debate, the fact is that government spending and government buying is a growth industry. In the spirit of "if you can't beat them, join them", one way to participate in the growth of the federal government is to invest in properties leased to government agencies.
There are just two real estate investment trusts that focus on owning properties leased to government entities. Government Properties Income Trust (Nasdaq: GOV) sports a high yield, but is saddled with a poor, third-party management agreement. GOV is one of those REITs where the management team does a lot better than the stock investors. The other government agency focused REIT is Easterly Government Properties (NYSE: DEA). This is an income stock that deserves a closer look and probably some of your investment dollars.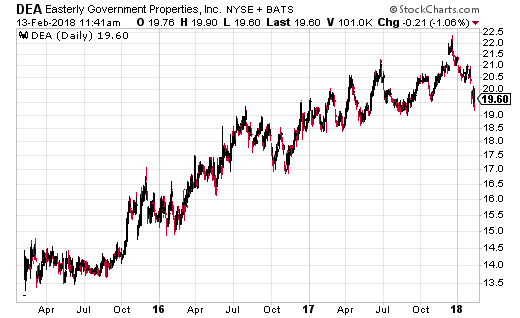 DEA is a growth focused REIT that came to market with a February 2015 IPO. The company has increased the dividend four times in its three-year life. This is a fact that makes this stock deserve some attention. To generate growth, the Easterly management team has a detailed plan to invest a significant amount of new capital to work each year. With a market cap of about $1 billion, the company has targeted acquisitions of $200 to $300 million per year.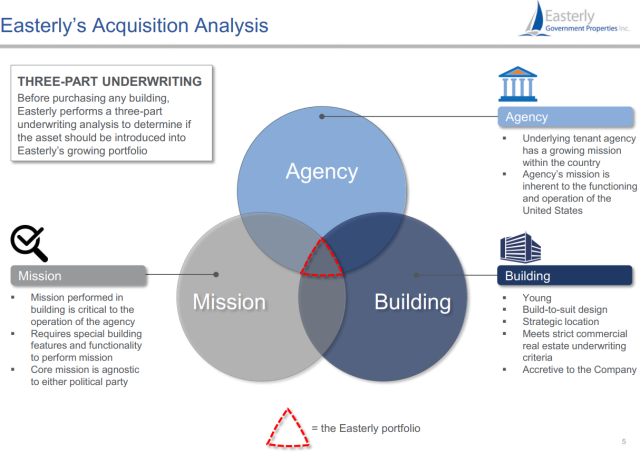 Easterly has a three-prong analysis system when selecting new investment properties. They want to work with agencies that have growing missions in the Federal government. Examples are the Veterans' Administration, the FBI, and Homeland Security. With these agencies, Easterly wants to find properties that are mission critical to the specific agency. Finally, the buildings or facilities must be attractive investments as commercial properties. This means they are relatively young or build-to-suit, are strategically located, and the leases are accretive to Easterly.
DEA currently owns 47 properties with 3.8 million square feet of space. The average age is 11.8 years and average remaining lease term is 7.1 years. New leases have terms of 10 to 20 years, with 5 to 10-year renewal options. Government agencies rarely leave a building. Lease renewals equal rent increases and more profits for Easterly. Growth for this REIT will be a combination of steady acquisitions and rental rate increases.
Finally, leasing properties to Federal agencies requires in-depth knowledge of Government Services Administration (GSA) procurement process, protocols and culture. This is a commercial real estate sector with high barrier to entry. As a result, being able to meet an agency's needs is more important than being ultra-competitive on the lease rates. DEA can generate attractive returns from having the world's most credit safe tenant. You can expect high single digit annual dividend growth from this REIT, combined with a 5.3% current yield. Attractive!
[TRENDING NOW]: This 36-Month Accelerated Income Plan Pays Your Bills For Life
One simple plan takes minutes to set up, yet could pay all your bills for life. No longer will your mailbox be stuffed with 'payment due' envelopes.
This is our most powerful plan we've ever put together…and nearly 7,000 retirement investors have already used its recommendations.
There is still time to start generating $4,084 per month for life…but the window is closing.
Click here for complete details
.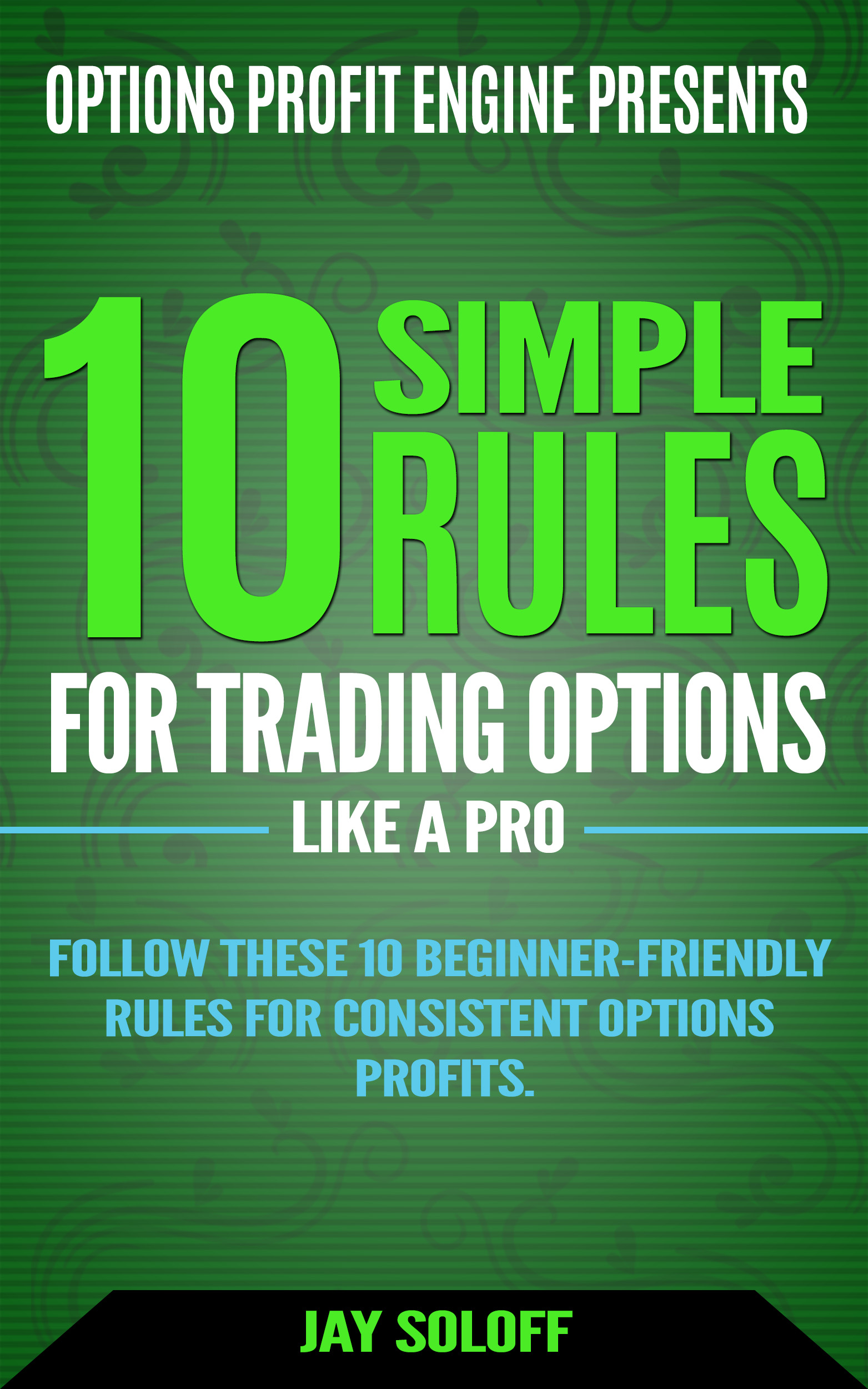 [FREE DOWNLOAD] 10 Simple Rules for Trading Options Like a Pro
Follow these 10 simple rules from 20-year professional options trading veteran, Jay Soloff and start earning a reliable extra income from options.
NO prior experience needed to master these 10 simple options trading rules. 
Enter your email below and receive access to this FREE guide...