Back in April I added TPG Real Estate Finance Trust (NYSE: TRTX) to the Dividend Hunter recommendations list. TRTX is a finance REIT focused on commercial mortgage transition loans. The commercial loan REITs are especially attractive with interest rates on the rise.
Background
TPG is a private equity firm with $79 billion under management. The company has investment teams in 16 countries around the world. TRTX is a publicly traded division of TPG Real Estate, one of the firm's four investment platforms. TPG Real Estate Finance Trust was formed in December 2014. The company became a publicly traded REIT with a July 2017 IPO. TRTX uses its relationships with TPG, TPG Real Estate and outside relationships with commercial property brokers and buyers to source a steady stream of loan prospects.
The REIT focuses on the specific niche of commercial property transition loans. These are loans with one to three-year terms. The purpose of the financing is to allow the borrower to transition a property, such as time needed to complete capital improvements before a tenant can move in or the lease-up period of a multi-tenant property. While there are construction loans in the portfolio, the company is currently not providing this type of financing. The lending targets large, $50 million plus loans, which are first mortgages with adjustable interest rates. The company wants to make loans in the top 25 commercial property markets. As of the end of 2017, 63% of loans were in the top 10 markets. Loans are well diversified by property type as illustrated in this chart: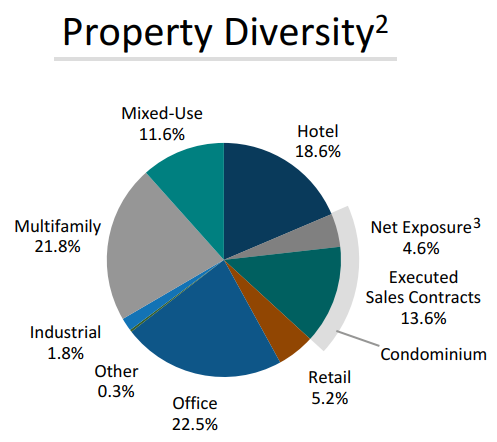 These types of REITs borrow money to finance their loan portfolios. Income comes from the net spread between the loan interest rates and the cost of borrowing. As of the end of 2017, TRTX was leveraged to 1.8 times equity. For comparison, BXMT carries leverage of 2.0 times equity. TRTX management has indicated they are willing to go up to 3 times leverage. With the shorter maturities in the company's loan pool, and the matching variable rates, this is still acceptably conservative.
As of the end of 2017, the portfolio had $3.1 billion in outstanding loan balances. Originations for the year totaled $1.9 billion, up 60% compared to 2016. The portfolio grew by $727 million over the course of 2017. Remember that TRTX makes shorter term loans, so will have significant amounts of principal being repaid every quarter. Last year the company originated 22 new loans with an average size of $88 million and average 63% loan to value. From January 1, 2018 through February 26, 2018, the Company originated and closed, or was in the process of closing, six first mortgage loans totaling $573 million of loan commitments, with an initial funding amount of $503 million, and an average loan size of $95.53 million.
In February the company closed a $932 million collateralized loan obligation (CLO) to finance 26 loans with matching finance terms. The CLO was priced at LIBOR plus 1.08%. TRTX makes loans at LIBOR plus 4% to 5%. A nice rate spread for TRTX. This was the second largest CLO offering since the financial crisis.
Investment Potential
Coming out as a new publicly traded REIT, TRTX has a stated goal of dividend growth. Indeed, if you look up the last four payments you'll see they're increase each time starting at $0.33 per share, then $0.38, then $0.42, and most recently with the July 25th payment of $0.43. I am not sure how fast the company will be able to grow the dividend, but I do expect it to step up over the next few years. Higher interest rates will also help net income. According to company presentations, a 1.0% increase in LIBOR will boost net income by $0.18 per share per year.
TRTX currently yields 8.4%.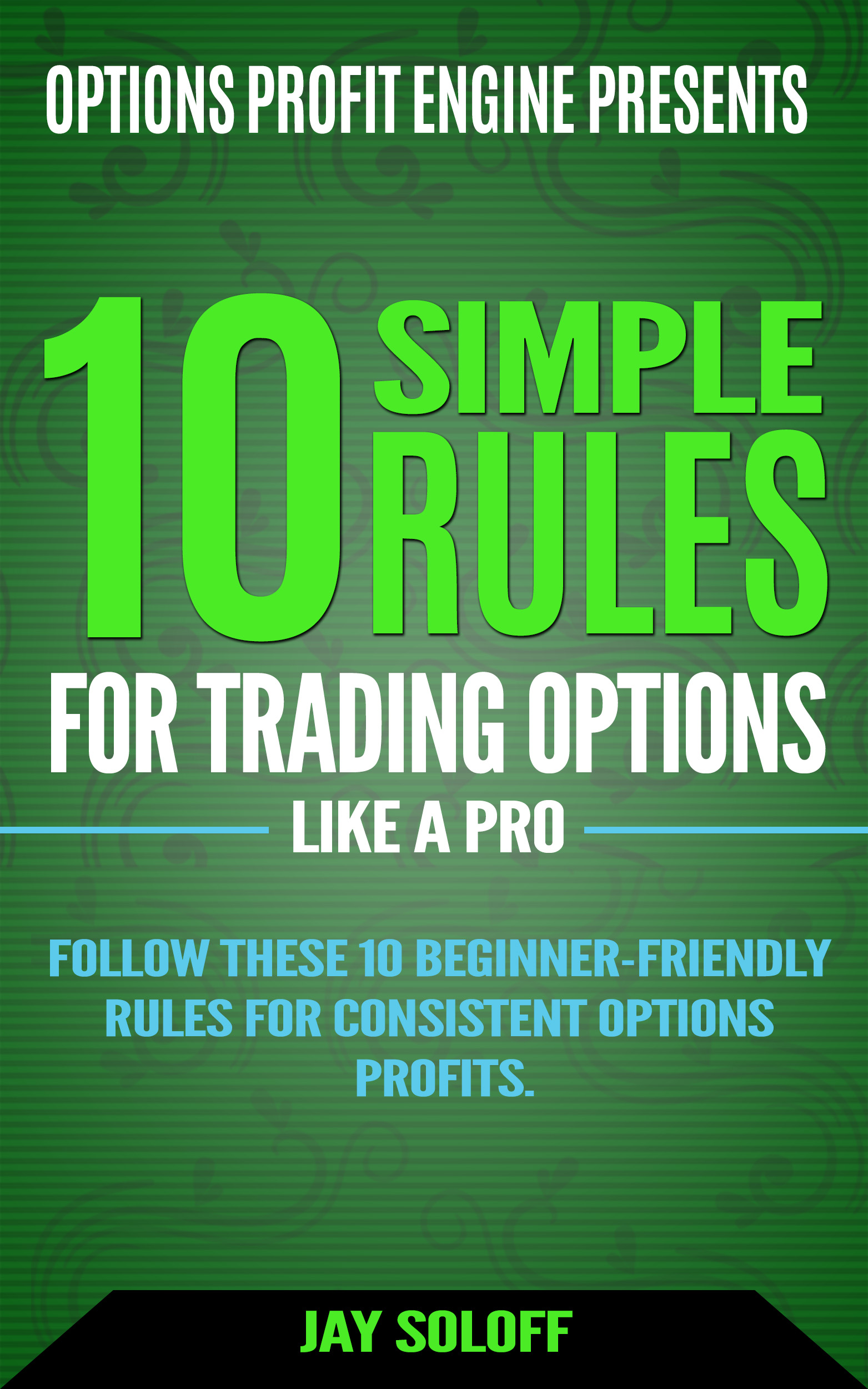 [FREE DOWNLOAD] 10 Simple Rules for Trading Options Like a Pro
Follow these 10 simple rules from 20-year professional options trading veteran, Jay Soloff and start earning a reliable extra income from options.
NO prior experience needed to master these 10 simple options trading rules. 
Enter your email below and receive access to this FREE guide...