When looking to buy shares of well-managed companies there are essential characteristics that savvy investors look for. Four that top my list are:
The company is profitable; its revenue and free cash flow are growing.
The company is a leader in its sector and area of expertise.
The company believes in its future enough to buy-back its shares
By all measures the management is shareholder friendly
Let's take a closer look at #3. It's an important characteristic and it's one way to uncover an undervalued stock with upside. Personal experience has taught me that when a company announces a generous stock buyback program and follows through, the share price goes up. If they also have the other top characteristics these companies arise as attractive investments. Below are five that pass my test and should move higher during the next 12 months. By the way, I do "eat my own cooking" and I personally own shares or call options on every company listed below.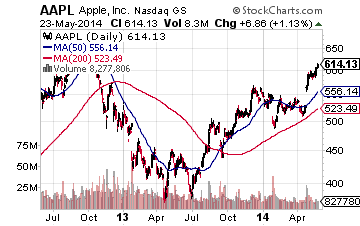 Apple Inc. (Nasdaq: AAPL): This investment theme is still getting off the ground. The company recently announced it was increasing its stock buyback program by $30 billion to a whopping $60 billion. With a market cap of $511 billion, the world's most valuable publicly-traded company will be buying back nearly 12% of its outstanding shares. Also, Apple will be splitting it stock 7-for-1. At a price of $590 per-share, if you own 1 share you'll receive 7 valued at $84.25 per share. The lower share price allows more institutions and funds that are restricted by share price to own Apple.
For individual investors, the split removes the high-priced psychological barriers of ownership. Millions will be attracted to Apple's stock, and I anticipate the price rising to $100 by the end of 2014, representing an easy 18%+ profit. To be eligible for the stock split you must own APPL shares by June 2, 2014. The split will occur on June 6, 2014 after the markets close. If you have questions the company has a page that answers them. This tax-free stock split isn't the only reason to own shares of Apple. It also pays a nice dividend. If you buy shares near the May 9 low of $580.33 the yield is 2.27%.
Apple is trading with a forward, 1 year PE ratio of about 12.5. Its latest price-to-earnings-to-growth (PEG) ratio is only 0.90. Its trailing twelve month (TTM) return-on-equity is nearly 30%. Use a "buy limit order" when buying shares of any company. If you don't own any Apple stock yet consider buying a few shares now and look for a pullback before the record date to buy more.
Marathon Petroleum (NYSE: MPC) is the nation's fourth largest petroleum refinery. Marathon CEO Gary Heminger has stated, "Our focus continues to be returning capital to our shareholders on a sustained basis while making value-enhancing investments in the business." Marathon is in the middle of a $3.4 billion stock buyback program through September 2015. On May 13 I bought shares at $87.80 and recommend buying near that level.
Beside its extensive refinery operations the company sells branded gasoline at 5,000 retail outlets in 17 states. It owns and operates America"s fourth-largest convenience store chain, with about 1,470 locations in nine states through its Speedway subsidiary.
MPC also leases or has ownership interests in approximately 8,300 miles of pipeline. This is a company that may eventually spin off these holdings to shareholders. At the May 13 intraday low of $86.04 the dividend yield is nearly 2%. My 12 month price target for Marathon Petroleum is $107. That's a 24% upside potential. MPC trades at 8.6 times forward earnings with levered free cash flow of $901 million.
CBS Corporation (NYSE: CBS) is a top-notch mass media broadcaster that owns the most-watched television network. Earlier in May it reported first-quarter earnings that beat analysts' estimates after buying back $2 billion of its stock and selling shares in its U.S. billboard division. The big draw for shareholders is the stock's price potential. The company's transmission revenue is hitting new heights which aren't factored into the value of CBS shares.
Broadcasters such as CBS traditionally received about 10% of the fees paid to cable companies. Yet broadcasters are responsible for 30 to 40% of total viewers. That disparity is narrowing. Broadcasters currently receive about 75 cents per subscriber per month. CBS recently closed a deal for $2 and CEO Leslie Moonves has stated it will soon be at $2.50 per subscriber. Moonves as of May 2 owns over 1.26 million shares of CBS stock, which soar to $82 within one year. I'm accumulating shares below $56, and if the price rises to $82 the upside gain will be 46%!
Since the stock pays a miniscule 48 cents per share annual dividend, consider selling the January 2016 put option with a $57.50 strike price if you're an options trader. That should net you over a $1,000 in premium. Consider the put premium as a self-generated "dividend" for CBS shares. Ask an options specialist at your brokerage for details.
For dividend-hungry investors who want stocks mainly as an income-generating investment, I'll close with two stock ideas that are priced to buy with higher yields.
TAL Industries (NYSE: TAL) leases intermodal transportation equipment and provides maritime container management services worldwide. The company has good revenue growth, expanding profit margins, plenty of cash flow from operations and at $43 a share it sells at about 10 times forward earnings. At the May 14 closing price of $42.84 the dividend yield is 6.72%. The stock goes ex-dividend on May 30 and will pay $0.72 per share on June 24. You can learn more about TAL and why I believe in its 10% upside growth potential by going to the company's user-friendly website.
Prospect Capital Corp. (Nasdaq: PSEC) is the other buy recommendation, and it offers an enormous dividend paid monthly. Based on the closing price on May 23 of $10.10, the annual dividend yield is a remarkable 13.17%. Each month shareholders have been receiving a dividend payout of 11 cents per share.
Prospect Capital is a Business Development Company (BDC) that makes money by lending to small to mid-sized private businesses across the U.S. and Canada.
On May 13 shares hit a 52-week low of $9.17 before rebounding and closing at $9.81. The reasons involved an SEC initiated delay of Prospect's acquisition of Nicholas Financial and Prospect's announcing that it increased the total commitments to its five-year $1 billion revolving credit facility by $45 million, to an aggregate total of $837.5 million.
A number of law firms are investigating potential claims against Prospect Capital and it's board of directors concerning whether the board has breached its fiduciary duties to shareholders or violated the federal securities laws. So far it's just an investigation and may have no merit.
The company borrows money at low rates and loans it out at much higher rates. That helps explain why its most recent year-over-year quarterly net income growth significantly exceeded that of the S&P 500.
Prospect's net income increased by 83.6% when compared to the same quarter one year earlier, improving from $46.49 million to $85.36 million. That's how it pays its annual $1.33 dividend.
At a 1-year price target of about $11.80, if you can buy shares on any dips to $9.80 you potentially have a 20% upside on your investment.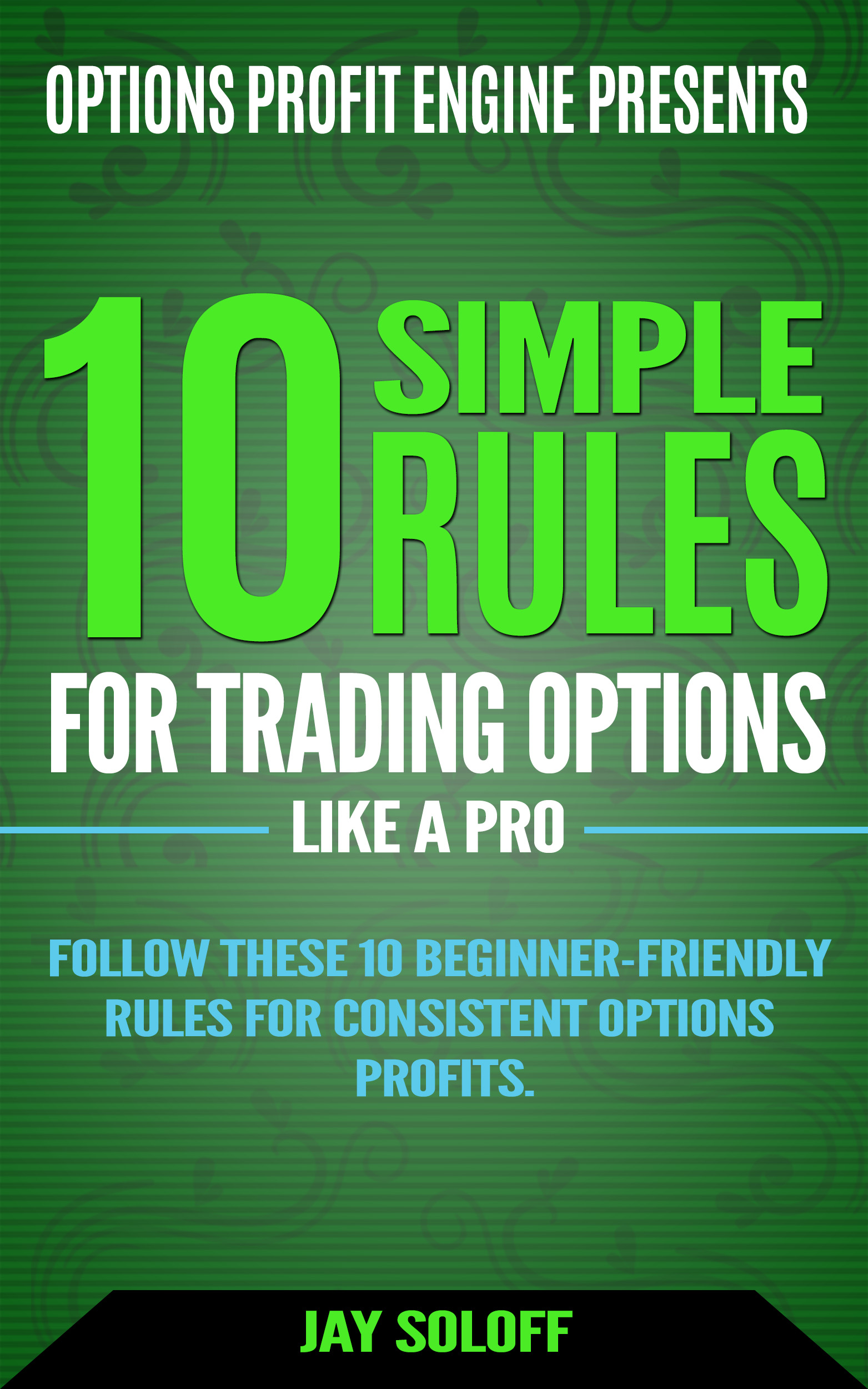 [FREE DOWNLOAD] 10 Simple Rules for Trading Options Like a Pro
Follow these 10 simple rules from 20-year professional options trading veteran, Jay Soloff and start earning a reliable extra income from options.
NO prior experience needed to master these 10 simple options trading rules. 
Enter your email below and receive access to this FREE guide...