A lot of income investors own shares of the iShares Mortgage Real Estate Capped ETF (NYSE: REM) as a stock market investment that pays a high (over 10%) current dividend yield. The problem with REM is that it holds a lot of the highly leveraged, dangerous to your wealth, residential mortgage-backed securities, or as they are regularly referred to (MBS REITs).
Since the middle of 2017, the REM share price has been slowly eroding. That drop indicates that for many companies in the fund's portfolio, higher interest rates and a flat yield curve are a danger to profits and continued dividend payments.  A better option for the high-income focused investor is to build a portfolio from the financially strongest stocks out of the REM holdings list.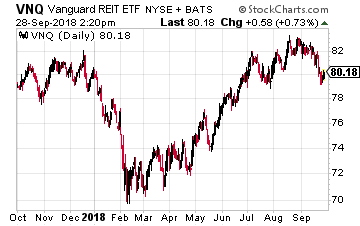 According to the tax rules that govern their operation, a REIT can own real estate property or participate in the financing of real estate assets. REITs that focus on owning real estate are referred to as equity REITs, while those that focus on the mortgage side of real estate are called finance REITs. The finance REIT side of the REIT universe typically carries much higher dividend yields, which are very attractive to income-focused investors. For comparison, REM which owns finance REITs currently yields 10.2%, and the largest equity REIT ETF, the Vanguard REIT Index Fund (NYSE: VNQ), yields 4.8%.
A significant number of finance REITs employ a business model that involves owning government agency guaranteed MBS and leveraging their MBS portfolios to turn the 3% bond yields paid by these safe MBS into the cash flow to pay a double-digit dividend yield. Changing interest rates at either the short or long end of the yield curve will eat into one of these company's cash flow generation ability. If you look at their histories, most are now paying dividends that are much lower than just a few years ago. For example, one of the larger and more popular agency MBS REITs, American Capital Agency Corp. (NASDAQ: AGNC) has a five-year dividend reduction averaging 15% per year. The current rate is just 43% the size of the dividend AGNC investors were earning in 2012. With the Treasury yield curve continuing to flatten, I would not be surprised by another dividend cut in the near future.
As a fund that owns a portfolio of 40 different finance REITs, the REM dividend has shrunk from $6.89 per year five years ago to $4.44 paid over the most recent four quarter. The result is a share price that has also dropped, leaving an average annual return of 8.6%, even though the dividend yield was well above 10% for most of the period. Factor in taxes and the iShares website reports an annual return for REM of 4.52%.
To build a mini-REM portfolio that gives a higher yield and does not destroy principal value, the strategy is to buy those finance REITs that have not been slashing dividend rates because their business models failed to adjust for changing interest rates.
Here are five stocks out of the REM holdings that have not reduced dividends in the last five years: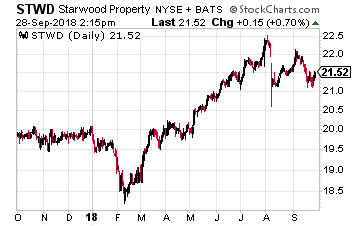 Starwood Property Trust, Inc. (NYSE: STWD) is a commercial mortgage lender. The company makes loans on all types of commercial properties and retains the loans for its own portfolio. Starwood also owns a commercial mortgage servicing business.
The company exclusively makes adjustable rate loans with borrowings matched to loan rates. This means that in a rising rate environment, STWD's profits will grow.
Its five-year average annual return is 9.85% and STWD currently yields 8.6%.
Chimera Investment Corporation (NYSE: CIM) primarily owns non-investment grade MBS. This type of MBS does not require large amounts of leverage to produce a decent yield for shareholders.
The company has not reduced its dividend since early 2012. Since that time, the CIM dividend has slowly moved higher. The stock has produced an average annual return of 19.6% over the last three years.
CIM currently yields 10.6%.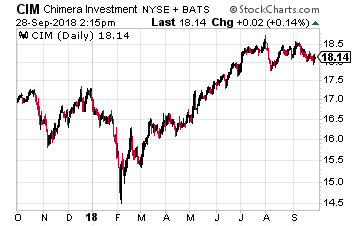 MFA Financial, Inc. (NYSE: MFA) owns a diversified portfolio of mortgage securities. The company primarily owns whole residential loans for its portfolio. It also invests in other real estate related credit assets that will provide attractive returns in all interest rate environments.
The MFA dividend has been stable over the last seven years and has not changed for the last five years. The stock has returned an average 10.6% annually to investors over the last five years.
MFA yields 10.1%.
Apollo Commercial Real Estate Finance Inc. (NYSE: ARI) makes commercial mortgage loans and invests in other commercial property debt securities. ARI primarily originates and invests in senior mortgages, mezzanine loans and other commercial real estate-related debt investments collateralized by properties throughout the United States and Europe.
The company has paid a level dividend since 2015. Investors have earned an average 13.95% per year over the last five.
ARI currently yields 9.4%.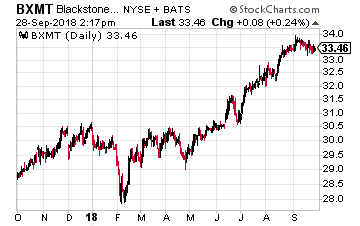 Blackstone Mortgage Trust (NYSE: BXMT) is a commercial mortgage lender with a business model very similar to Starwood Property Trust. Blackstone Mortgage only makes adjustable rate loans with debt matched rate for rate. If LIBOR increases, BXMT will generate a higher net income per shares.
The REIT's sponsor The Blackstone Group (NYSE: BX) provides the company with a steady stream of new mortgage prospects. This stock has returned an average of more than 13% per year to investors over the last five years.
BXMT currently yields 9.1%.
One simple plan takes minutes to set up, yet could pay all your bills for life. No longer will your mailbox be stuffed with 'payment due' envelopes.
This is our most powerful plan we've ever put together... and over 10,000 retirement investors have already used its recommendations.

There is still time to start generating $4,084 per month for life... but the window is closing. Click here for complete details.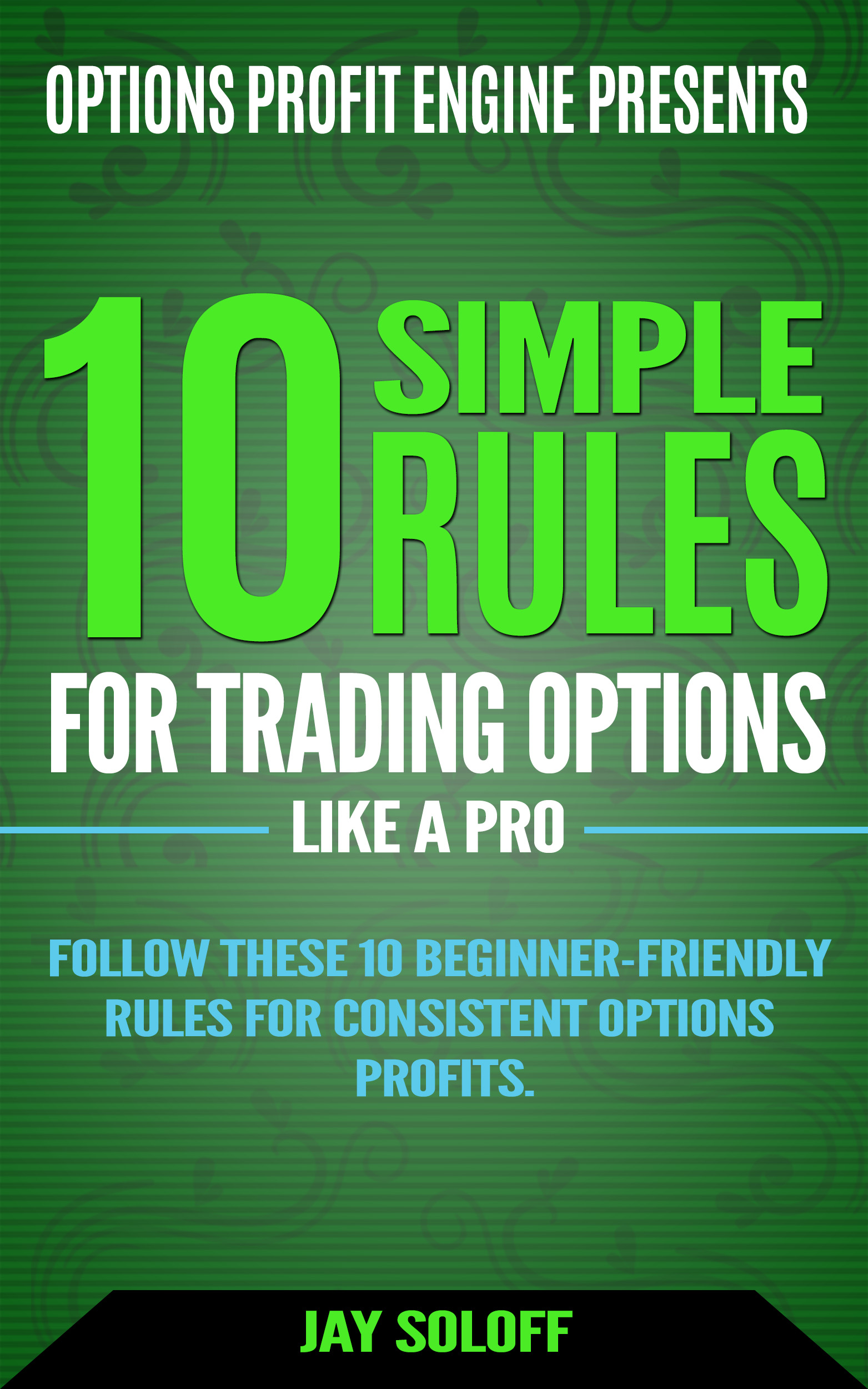 [FREE DOWNLOAD] 10 Simple Rules for Trading Options Like a Pro
Follow these 10 simple rules from 20-year professional options trading veteran, Jay Soloff and start earning a reliable extra income from options.
NO prior experience needed to master these 10 simple options trading rules. 
Enter your email below and receive access to this FREE guide...