The stock market can be fickle and hasty at times. Stocks often see large selloffs due to earnings misses or unforeseen events. But in many cases the selloffs are due to near-term pressure that doesn't impact the long-term growth story.
Billionaire Warren Buffett famously said that "price is what you pay, value is what you get." Being able to buy great companies at discounted prices has proven to be a great strategy that many of the world's top money managers use to consistently beat the market.
Already this year, we've seen a number of well-established companies get hammered due to weak earnings and growth concerns. But for deep value investors, these companies could provide investors with the best buying opportunity in years…
Overreaction Stock to Buy No. 1:  The first stock on the list is Whole Foods Market (NASDAQ: WFM), which fell off a cliff after reducing its full-year guidance earlier this month. Shares have tumbled 30% year-to-date and are now trading at multi-year lows.
Whole Foods attributed its lower guidance to an increase in competition. CEO John Mackey said on the earnings call that "we were overly optimistic…particularly in light of the rapidly changing competitive landscape."
Granted this was the third consecutive quarter that Whole Foods cut fiscal 2014 guidance, it's still growing comps fairly strongly. Comparable store sales were up 4.5% during the fiscal second quarter. Meanwhile, Wal-Mart posted comparable store sales declines in every quarter during 2013.
Whole Foods still has the first mover advantage in the organic foods market. It has a loyal customer base and stores that are well positioned in affluent neighborhoods. Whole Foods has also provided a long-term outlook (through fiscal 2018) that has square footage growing by 10% and comparable store sales by 6%.
This is just one stock that has fallen victim to the market's overreaction. Check out these other four…
Overreaction Stock to Buy No. 2:  Bed Bath & Beyond (NASDAQ: BBBY) is down 22% year-to-date after offering weaker than expected guidance for fiscal 2015. During its latest earnings announcement, Bed Bath & Beyond offered an outlook for fiscal 2015 earnings that suggests growth in the mid-single digits, while Wall Street was looking for 10%. The retailer is blaming slow traffic.
But some in the market also believe that ecommerce companies are taking market share from retailers that are primarily brick-and-mortar operators, such as Bed Bath & Beyond. However, the company's core business remains very strong. Bed Bath & Beyond has a loyal customer base. Total sales are expected to grow by nearly 4% this fiscal year, with comparable store sales grow by 3%.
Bed Bath & Beyond generates impressive levels of free cash flow and has a return on invested capital that's tops in the retail industry. Its return on invested capital is 26%. That's above the likes of Pier 1, Williams-Sonoma and Restoration Hardware. With all this cash flow, Bed Bath & Beyond plans on buying back shares at a cheap price. It has reduced its shares outstanding by nearly 20% over the last five years.
Overreaction Stock to Buy No. 3:  The leading accessory company in the U.S., Coach (NYSE: COH), is down 24% after another dismal quarter of sales in North America. Last quarter (fiscal 3Q) comparable store sales in North America were down 21% year-over-year.
The likes of Kate Spade and Michael Kors continues to eat into Coach's market share in the region. But the Coach investment story remains a multi-year one. China is the real growth story for Coach going forward. Last quarter, revenues from China were up 25% year-over-year, and comparable store sales were up in the double digits. The company's outlook is for China to grow revenues to $540 million in fiscal 2014, which would be 28% growth year-over-year.
Other areas that Coach can use to mitigate the impact of weakening sales of handbags and other accessories in the U.S. are men's accessories and entering the footwear market.
With the steep selloff of Coach shares, it now offers the highest dividend yield in its history, right at 3.2%. It's also trading at P/E levels not seen since 2009, with a current P/E ratio of 12.9.
Overreaction Stock to Buy No. 4:  AMC Networks (NASDAQ: AMCX) missed earnings by over 10% last quarter. Shares are down 15% over the last month. However, the overreaction to a weak quarter could be just what value investors need to snatch up shares of AMC Networks at a compelling price.
AMC Networks acquired the international content division of Liberty Global, Chellomedia, earlier this year. Chellomedia offers channels across 138 countries. Chellomedia had revenues of $465 million last year, and with these revenues, AMC Networks' revenues from international markets should double to 20% of total revenues.
AMC Networks is doing a stellar job of building its networks. New shows, such as Mad Men and The Walking Dead, have done a lot to rekindle interest in AMC Networks. These are in addition to the recently finalized Breaking Bad which by its end was among the most watched cable shows on American television. AMC Networks has a strong pipeline of returning shows to help bolster its programming portfolio. Chellomedia gives AMC Networks a complementary platform for diffusing its shows.
The increased hours of original programming have helped AMC Networks grow revenues by 50% over the last three years. Its deal with Netflix is helping drive viewership of shows that AMC Networks has already developed. And the pullback in shares have put AMC Networks trading the cheapest of the major entertainment companies.
Overreaction Stock to Buy No. 5:  GNC Holdings (NYSE: GNC) is down the most of the five stocks listed. Shares have fallen over 35% year-to-date, being driven down after an earnings announcement earlier this month. GNC's earnings miss was only minor, but investors hit the "sell" button on shares of GNC over worries about its membership program and international operations.
There have been regulatory issues in its key international markets, including Mexico, South Korea, and Venezuela. This led to weakness in franchise growth. GNC's international franchises are, and will continue to be, a key driver of future growth. GNC not only collects revenues from franchise royalties, but also on the sale of its own proprietary products to franchisees. About 55% of retail sales are of GNC-branded products. Its issues in international markets should only be a near-term drag.
Weather pressured sales, but GNC was still able to keep earnings in line with expectations as it increased its marketing and promotion efforts. GNC revamped its Gold Card membership program last year, which led to three million new Gold Card members in the first couple months after launch. The new program hasn't driven sales as high as expected.
But the move is still a long term positive. Once customers gain a better understanding of the program, it should help drive incremental store traffic growth. It has also helped increase the diversity of GNC's member base.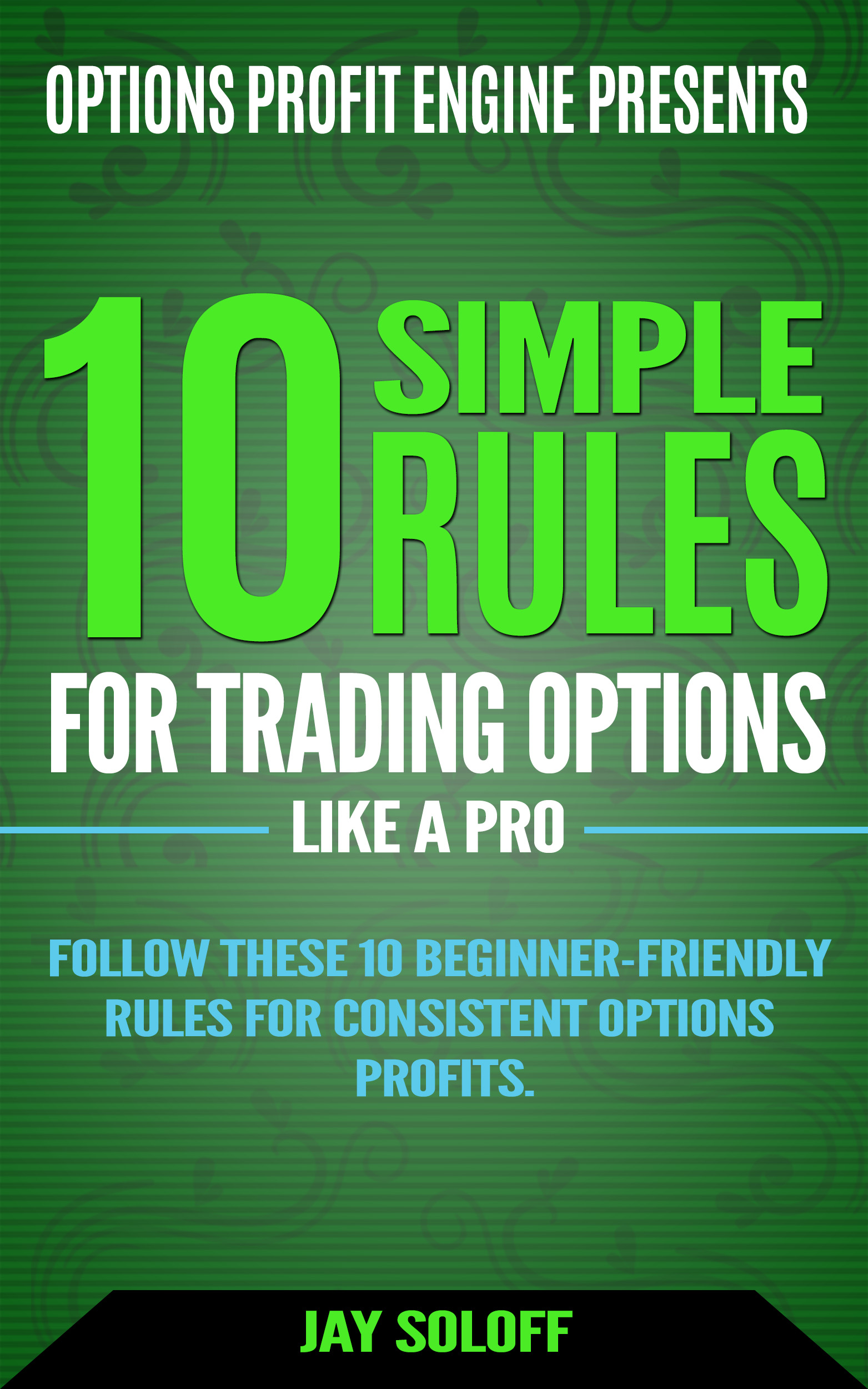 [FREE DOWNLOAD] 10 Simple Rules for Trading Options Like a Pro
Follow these 10 simple rules from 20-year professional options trading veteran, Jay Soloff and start earning a reliable extra income from options.
NO prior experience needed to master these 10 simple options trading rules. 
Enter your email below and receive access to this FREE guide...