Income focused investors start feeling uncomfortable with a stream of new record highs every week for the major indexes as it makes it hard for them to put money to work with the purchase of new stock shares. My email box fills up every day with notices that dividend stocks on my watch list have hit new 52-week highs. To buy a stock for yield when the share price is at a record high goes against many of the tenets of smart income investing. Who wants to buy for a 5% or 6% yield and then potentially see the share price drop by 10% to 15% when the market corrects? I think that many higher yield dividend stocks have been pulled higher by the general market momentum and would be much more attractive investment choices at lower share prices.
Yet for someone who wants to put money into the market now and earn an attractive yield, investment choices have to be made. My approach to finding dividend stocks in the current market is to look for a combination of higher yields, steady dividend payments that are not growing too quickly (always a red flag) and a share price that has been level or increased, but not at the record setting pace of the overall stock market. I stay away from stocks that have dropped in value recently. Losers in a rising market most likely have some sort of fundamental flaw that will come back and bite those investors picking up shares because prices are down.
Here are four stocks with very attractive yields, positive dividend growth over the last several years and one-year share price returns between zero and +15%: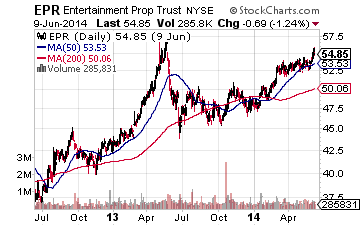 EPR Properties (NYSE: EPR) is a real estate investment trust (REIT) that develops, owns and leases megaplex movie theaters, entertainment focused shopping centers, and family entertainment complexes such as water parks and ski parks. Over the last year, the EPR share price has gained 4.5% compared to 18.7% for the S&P 500. The REIT's dividend has been increased for the last four consecutive years. In April 2013, EPR switch to monthly dividends from the previous quarterly. The stock currently yields 6.2%.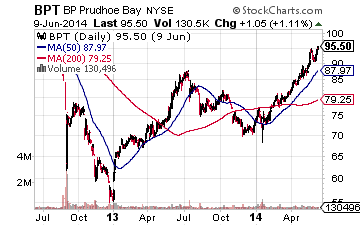 BP Prudhoe Bay Royalty Trust (NYSE: BPT) is entitled to a percentage royalty on the first 90,000 barrels of average daily production out of BP's Prudhoe Bay field on Alaska's north slope. A 2014 tax change from Alaska increased the size of dividend payments that the trust can distribute. As a royalty trust, BPT is scheduled to be terminated in 2024. This 10%+ yielding investment is a hold as long as oil stays above $95 per barrel. Dividends are variable and have ranged from $1.82 to $3.01 per quarter over the last four years. The $3.01 was paid in April 2014 on the back of higher oil prices and the tax reduction.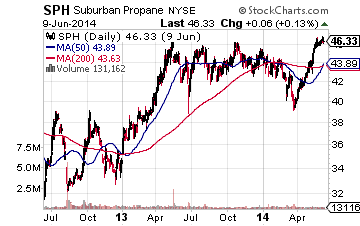 Suburban Propane Partners (NYSE: SPH) provides retail and commercial sales of propane. The SPH share price is up just 0.4% over the last year. 2013 was a turn-around year for Suburban Propane following the company's acquisition of Inergy's propane assets late in 2012. The dividend should start to grow in 2015 and SPH currently yields 7.5%.
New Residential Investment Corp (NYSE:NRZ) is a finance REIT that was spun-off by Newcastle Investment Corp (NYSE: NCT) in May 2013. NRZ owns assets in the niche financial space of mortgage servicing rights (MSRs). MSRs are one type of financial asset that will do better if mortgage interest rates increase. The investing public hasn't yet driven up the share price of New Residential and the current $6.50 share price is $0.25 below the spin-off value. NRZ yields 10.7%.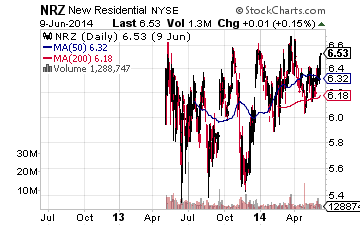 These four stocks all have attractive yields in very different market sectors. The current attractiveness is partly due to share prices that have not been driven up in frenzied buying along with a large portion of what were previously attractive dividend plays. All four could pay higher dividends in the future, depending on the market conditions in each company's sector.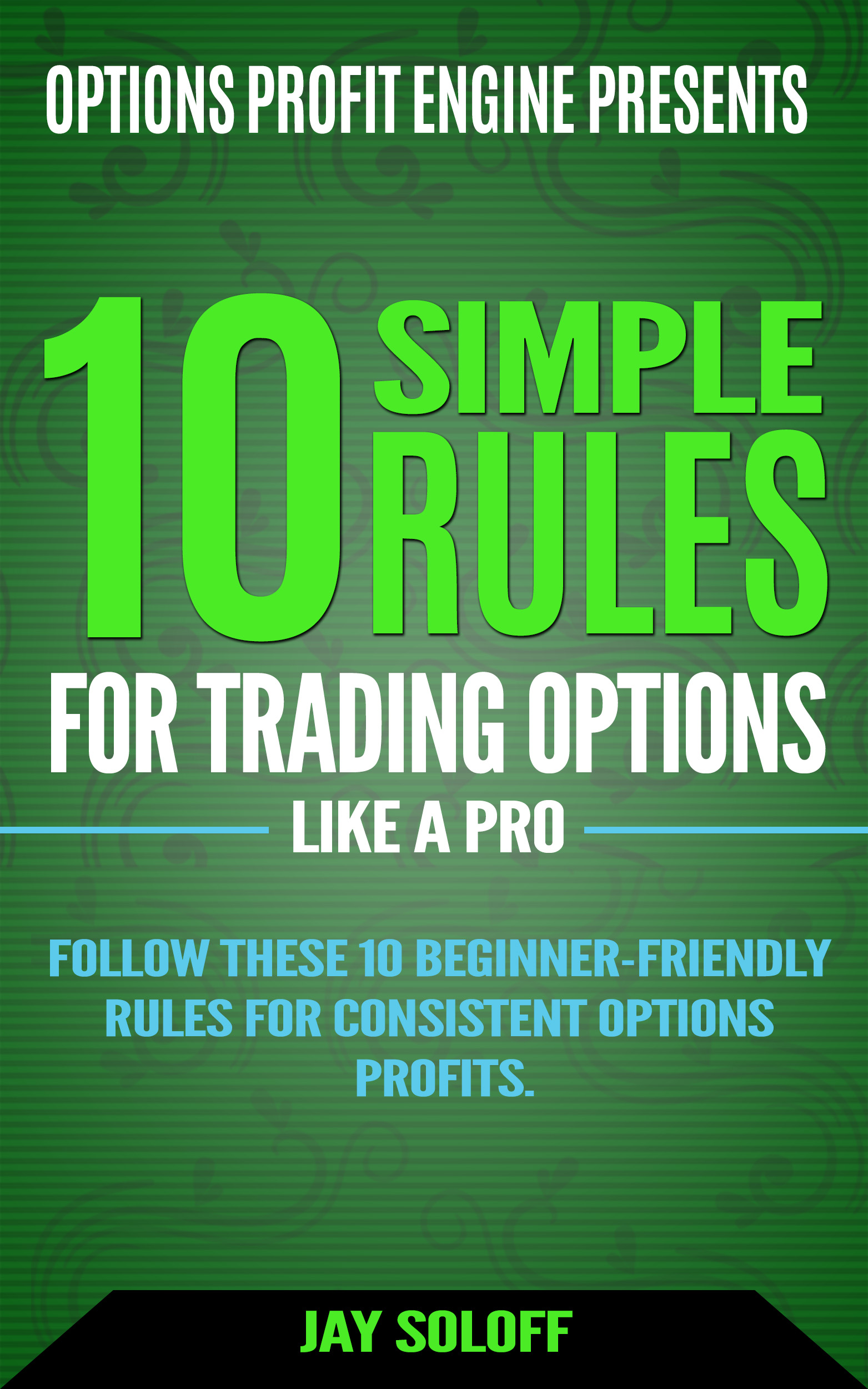 [FREE DOWNLOAD] 10 Simple Rules for Trading Options Like a Pro
Follow these 10 simple rules from 20-year professional options trading veteran, Jay Soloff and start earning a reliable extra income from options.
NO prior experience needed to master these 10 simple options trading rules. 
Enter your email below and receive access to this FREE guide...