After a couple of months with no dividend news, it's time to return to my monthly list of REITs that should announce dividend increases next month – that's August 2015. The REIT sector has been in a correction since late January and buying shares before a dividend increase announcement is one way to take advantage of these deflated prices and lock in great yields and growth.
Typically the announcement of a dividend increase will help boost the share price. This provides the double benefit of a higher cash income stream and a higher share price. As well, investing in companies that regularly grow their dividend payment will ensure the long-term growth of your capital. A little-known fact about dividend investing is that you can calculate the long-term growth of a dividend stock by adding the dividend growth rate to the yield. So, if a stock yields 3% and grows their dividend at 12% a year for five years. Investors would have earned a 15% annual return for those five years!
I track about 90 REITs that have histories of regular dividend increases and another 35 that have not been growing their payouts to share owners. My investment strategy focuses on reviewing income stocks for a combination of current yield and dividend growth. Most REITs that do increases do so once a year. However, the timing of increases are spread across almost every month except for the summer months of June and July. Here are the REITs that historically have announced dividend increases in August.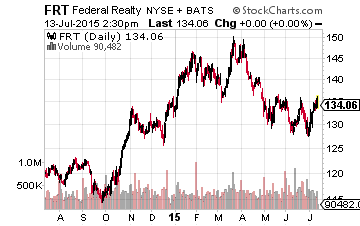 Federal Realty (NYSE:FRT) is a premium retail REIT that has increased its dividend for 46 consecutive years. It's a safe bet that the payout will increase again this fall. Federal typically announces its Fall dividend during the first few days of August. Ex-dividend occurs around September 21 and payment date is mid-October. Increases have been 5.8%, 6.8% and 11.4% for the last three years, so the rate of growth has been accelerating. The FRT share price is about where it started out for 2015 and the current yield is 2.6%. This is a REIT you own for growth rather than current yield.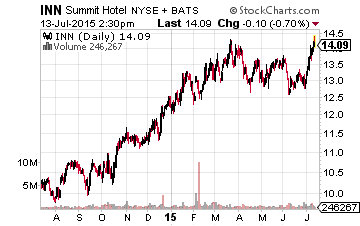 Summit Hotel Properties Inc (NYSE:INN) last announced a dividend increase on August 1, 2014. Prior to that increase, this lodging REIT's distribution had been level since going public in 2011: 12 consecutive quarters. Profits in the lodging sector are white hot, and INN's peers have been increasing dividends by 25% to 50% this year. It is possible that INN may announce a big increase next month for the dividend that will be paid at the end of August. For Q1, FFO was 41% higher than a year ago at $0.27 per share, compared to the current dividend rate of $0.1175. INN yields 3.3% and is a recommended position in my 30 Day Dividends newsletter.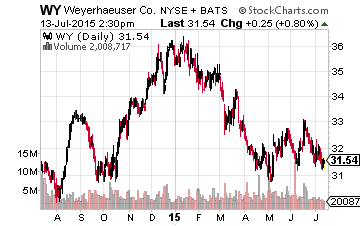 Weyerhaeuser Co (NYSE:WY) will announce its next dividend on August 27, with a proposed record date of September 11 and payment on September 25. In 2013, Weyerhaeuser increased its dividend by 10% for the third quarter and last year investors received a 32% increase with the August dividend announcement. WY currently yields 3.7%.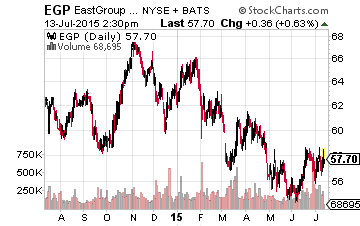 Eastgroup Properties Inc (NYSE:EGP) owns industrial properties and this REIT has a history of conservative growth. The company has increased its dividend for 19 out of the last 22 years. Last year the dividend was increased by 5.5%. The third quarter dividend announcement typically comes out in late August or at the beginning of September for an end of September payment date. The share price is down 15% since REITs as a sector peaked in late January 2015. EGP currently yields 4%.
These REITs can be purchased as long-term dividend growth positions or short term – 2 to 3 months – trades to profit from share price gains due to a higher dividend announcement.
High yield / high dividend growth investments that regularly boost their dividends are an integral part of the income strategy with my newsletter, The Dividend Hunter. And there are currently several in my Monthly Paycheck Dividend Calendar, an income system used by thousands of dividend investors enjoying a steady stream of cash.
The Monthly Dividend Paycheck Calendar is set up to make sure you're a minimum of 5 and in some months 8, 9, even 12 paychecks per month from stable, reliable stocks with high yields.
And it ensures that your dividend stock income stream will be more stable and predictable as you're getting payments every month, not just once a quarter like some investors do.
The Calendar tells you when you need to own the stock, when to expect your next payout, and how much you could make from stable, low risk stocks paying upwards of 8%, 9%, even 11% in the case of one of them. I've done all the research and hard work; you just have to pick the stocks and how much you want to get paid.
The next critical date is Tuesday, August 18th (it's closer than you think!), so you'll want to take before that date to make sure you don't miss out. This time we're gearing up for an extra $1,894.50 in payouts by September, but only if you're on the list before the 18th. Click here to find out more about this unique, easy way of collecting monthly dividends.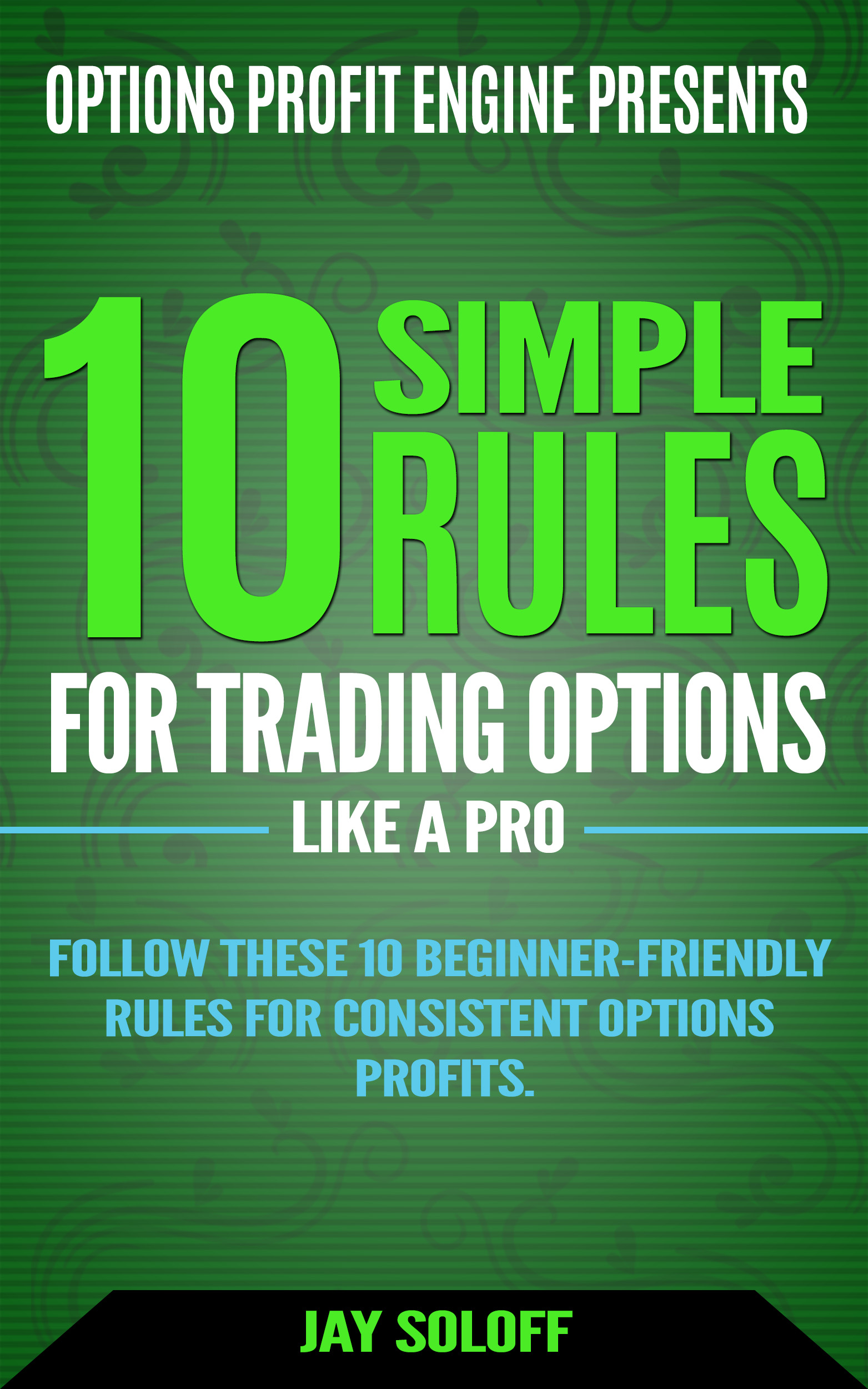 [FREE DOWNLOAD] 10 Simple Rules for Trading Options Like a Pro
Follow these 10 simple rules from 20-year professional options trading veteran, Jay Soloff and start earning a reliable extra income from options.
NO prior experience needed to master these 10 simple options trading rules. 
Enter your email below and receive access to this FREE guide...