The universe of real estate investment trusts (REIT) currently consists of about 200 companies. Ten percent of that total falls into the subsector of agency mortgage REITs, which are little more than leveraged bets that interest rates will not rise. I continue to review and analyze companies from the remaining majority of property owning or financing REITs so we can find the best yield and value returns. I do this every day for my two income services, The Dividend Hunter and 30 Day Dividends.
As an individual investor you have the potential to pick up some significant incremental yield by taking a look at small-cap REITs compared to large-cap real estate companies. For example, I run a small database of the 40 largest property REITs and those stocks currently carry an average yield of 3.9%. High levels of institutional interest and ownership cannot do anything but drive up share prices and drive down the yields of larger, quality REITs. By contrast, small-cap REITs do not have the same level institutional exposure, and in many cases higher yields can be found with smaller, but quality REITs. Here are four that yield near the top of the REIT universe.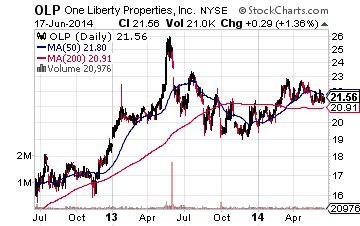 One Liberty Properties (NYSE: OLP) has a current market value of $342 million – definitely small cap. The company owns 111 diversified (industrial, retail, restaurant, fitness, office) properties leased on the triple net model, where tenants pay the additional costs such as maintenance, taxes and insurance. OLP is a growth oriented REIT and has been able to increase revenue, funds from operations per share (FFO), and dividends paid for the last four consecutive years. OLP yields 6.9%.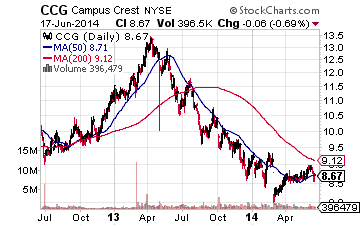 A recent downgrade from Bank of America of $557 million means Campus Crest Communities (NYSE: CCG) provides a buying opportunity for investors looking to add a 7.6% stable dividend yield to their portfolios. The company builds, acquires and manages student housing properties on or near four-year public universities. The company has tripled the number of properties owned since 2010, yet supplies only 2% of beds compared to the enrollment of the schools it serves. CCG has paid a steady dividend for six consecutive quarters with plenty of FFO coverage. A return to a positive market outlook could drive the share price to $12 from the current $8.64.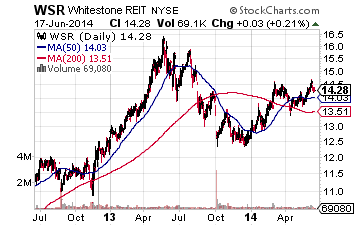 $320 million Whitestone REIT (NYSE: WSR) has paid a steady $0.095 monthly dividend since September 2010, providing an 8% yield at the current share price. The Whitestone business model involves buying underutilized retail shopping centers in the Southwest United States (primarily Arizona and Texas) and redeveloping them to attract higher paying tenants. WSR offers one of the best monthly dividend yields you can find.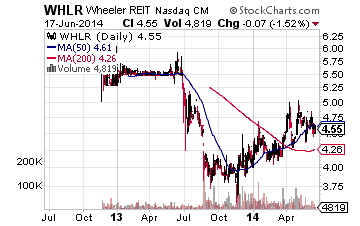 For a riskier, high-yield investment consider Wheeler Real Estate Investment Trust (NASDAQ: WHLR). WHLR is a micro-cap REIT with a current market value of just $32.4 million. On the positive side, the $0.035 monthly dividend gives this REIT a 9.35% yield. The company owns and manages shopping strip centers, neighborhood centers, grocery-anchored centers, community centers, and free-standing retail properties. As a small company, WHLR carries a high debt to assets load and needs to continue its recent growth path. In this case growth will provide a more stable revenue base and lower the percentage of operations costs to total revenues. Watch this one closely for any signs of trouble if you go for some of that 9% yield.
There are many ways to set up a steady stream of income from your investments. REITs, MLPs, BDCs, dividend stocks… these are just a few of the tools I use to build a solid income portfolio for generating cash. Click here to check out my new video on how you can set up your own income stream starting today.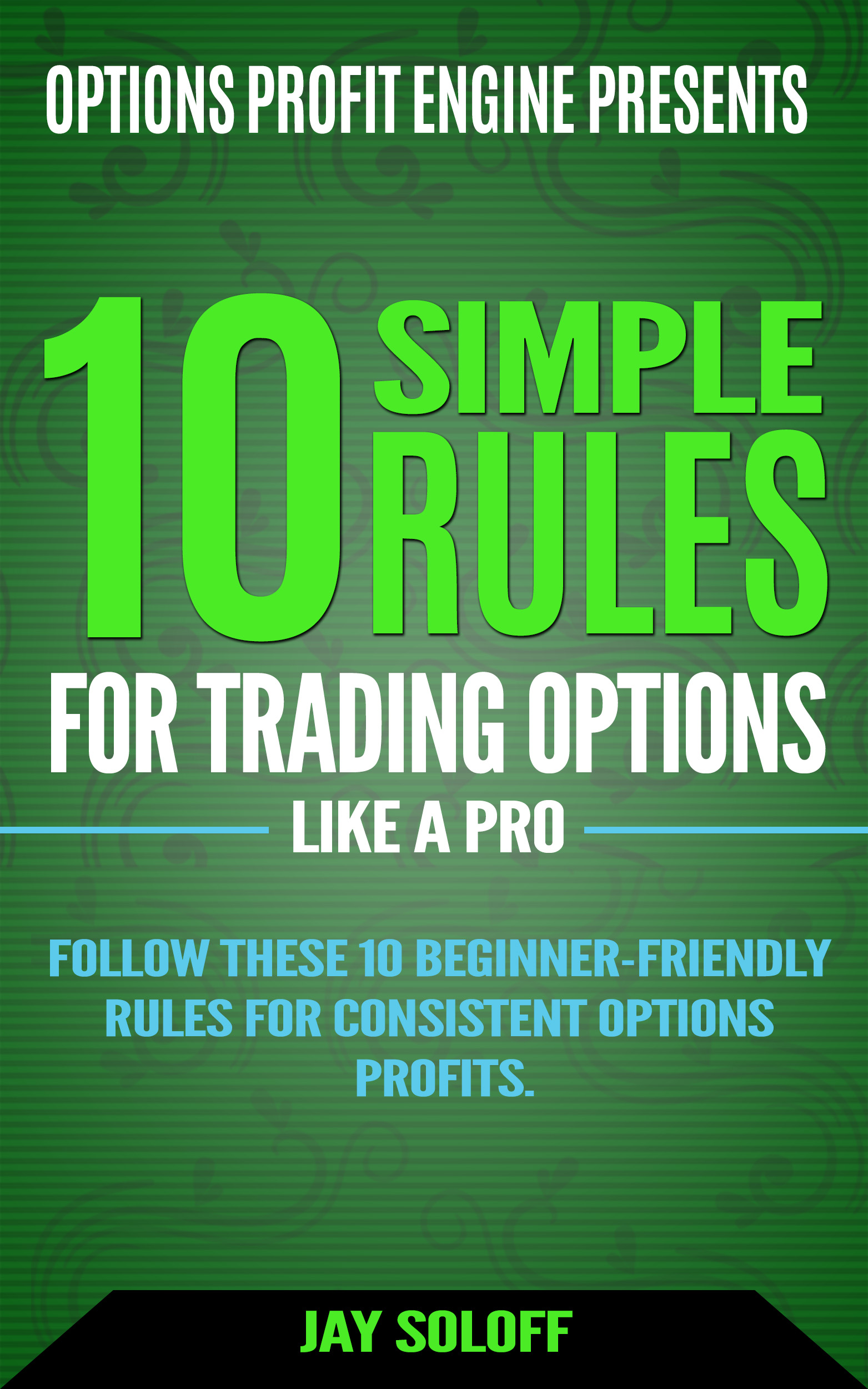 [FREE DOWNLOAD] 10 Simple Rules for Trading Options Like a Pro
Follow these 10 simple rules from 20-year professional options trading veteran, Jay Soloff and start earning a reliable extra income from options.
NO prior experience needed to master these 10 simple options trading rules. 
Enter your email below and receive access to this FREE guide...