Add some stability to your portfolio this week by picking up shares in any of these three stocks that regularly boost their dividends. One even has a high probability of an upcoming double-digit increase that will move its stock price higher.
After a third quarter the crushed the share prices of most stocks, a dividend increase will be a welcome boost in yield and should help prop up and increase share values. Each month I publish a report listing those real estate investment trusts (REITs) that should be announcing a dividend increase during the following month.
I maintain and track a database of about 130 REITs for yields and dividend growth rates. About 90 of the group have track records of dividend increases. Most REITs pay quarterly dividends with an increase coming once a year along with one of the quarterly payout announcements. The investing public seems to be generally unaware of the regular timing of the increases, so the announcement of higher dividends tend to have a positive impact on share prices. For November, there are three REITs that have historically raised the dividend rate paid to investors. Here is the list for your further research: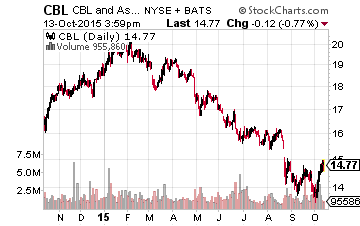 CBL & Associates Properties, Inc. (NYSE:CBL) owns and operates regional shopping malls, open-air centers, outlet centers, associated centers, community centers and office properties. The CBL dividend has been increased every year since 2010. Over the last several years, the increases have averaged about 6% to 8%. For the first half of 2015, adjusted funds from operations (FFO) per share were level compared to a year earlier. However, the FFO cash flow was double the current dividend rate. Expect a modest 2% to 3% dividend increase to keep the growth track-record intact. The new dividend rate will be announced in mid-November with an end of December record date and January payment date. CBL currently yields 7.2%.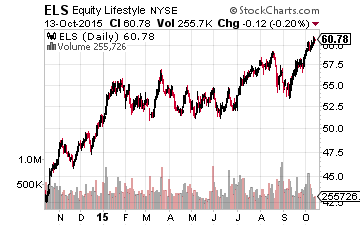 Equity Lifestyle Properties, Inc. (NYSE:ELS) owns manufactured home communities and RV resorts.  The dividend from this REIT has been growing for over 10 years. The dividend growth rate has been above 10% every year for that entire decade. Last year the dividend was increased by a healthy 15.4%. The current dividend rate is 50% of the projected 2015 FFO per share, so there is a high probability of another double-digit payout boost. A new dividend rate for the following year is announced during the first week of November. Record date will be at the end of December for a January payment. ELS yields 2.5%.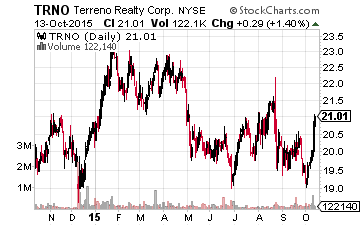 Terreno Realty Corporation (NYSE:TRNO) owns industrial properties in or near the coastal/port cities of Los Angeles, San Francisco, Seattle, Miami, Washington DC, and New York City. The company went public in 2010, started paying dividends in 2011, and has increased the dividend rate every year since.  Last year the TRNO dividend was increased by 14.3%. Over the past year, Terreno has expanded dramatically by doubling the amount of shares outstanding. Adjusted FFO per share is down compared to the first half of 2014, so expect no more than a small dividend increase when a new dividend rate is announced in the first week of November. TRNO yields 3.1%.
The yields and dividend growth rates of all of the REITs discussed here cover a range of yield and growth outlooks. I find the potential for another double-digit increase from ELS to be the most interesting of the bunch.
Finding companies like these is the strategy that I use myself to produce superior results, no matter if the market moves up or down in the shorter term. The combination of a high yield and consistent dividend growth in stocks is what has given me the most consistent gains out of any strategy that I have tried.
And, there are currently over twenty of these stocks to choose from in my Monthly Paycheck Dividend Calendar, an income system used by thousands of dividend investors enjoying a steady stream of cash.
The Monthly Dividend Paycheck Calendar is set up to make sure you receive a minimum of 5  paychecks per month and in some months 8, 9, even 12 paychecks per month from stable, reliable stocks with high yields. If you join my calendar by Monday, October 19th you will have the opportunity to claim an extra $4,850.50 in dividend payouts by Thanksgiving.
The Calendar tells you when you need to own the stock, when to expect your next payout, and how much you can make from stable, low-risk stocks paying upwards of 12%, 13%, even 15% in the case of one of them. I've done all the research and hard work; you just have to pick the stocks and how much you want to get paid.
The next critical date is Monday, October 19th (it's closer than you think!), so you'll want to take before that date to make sure you don't miss out. This time we're gearing up for an extra $4,850.50 in payouts by Thanksgiving, but only if you're on the list before the 19th. Click here to find out more about this unique, easy way of collecting monthly dividends.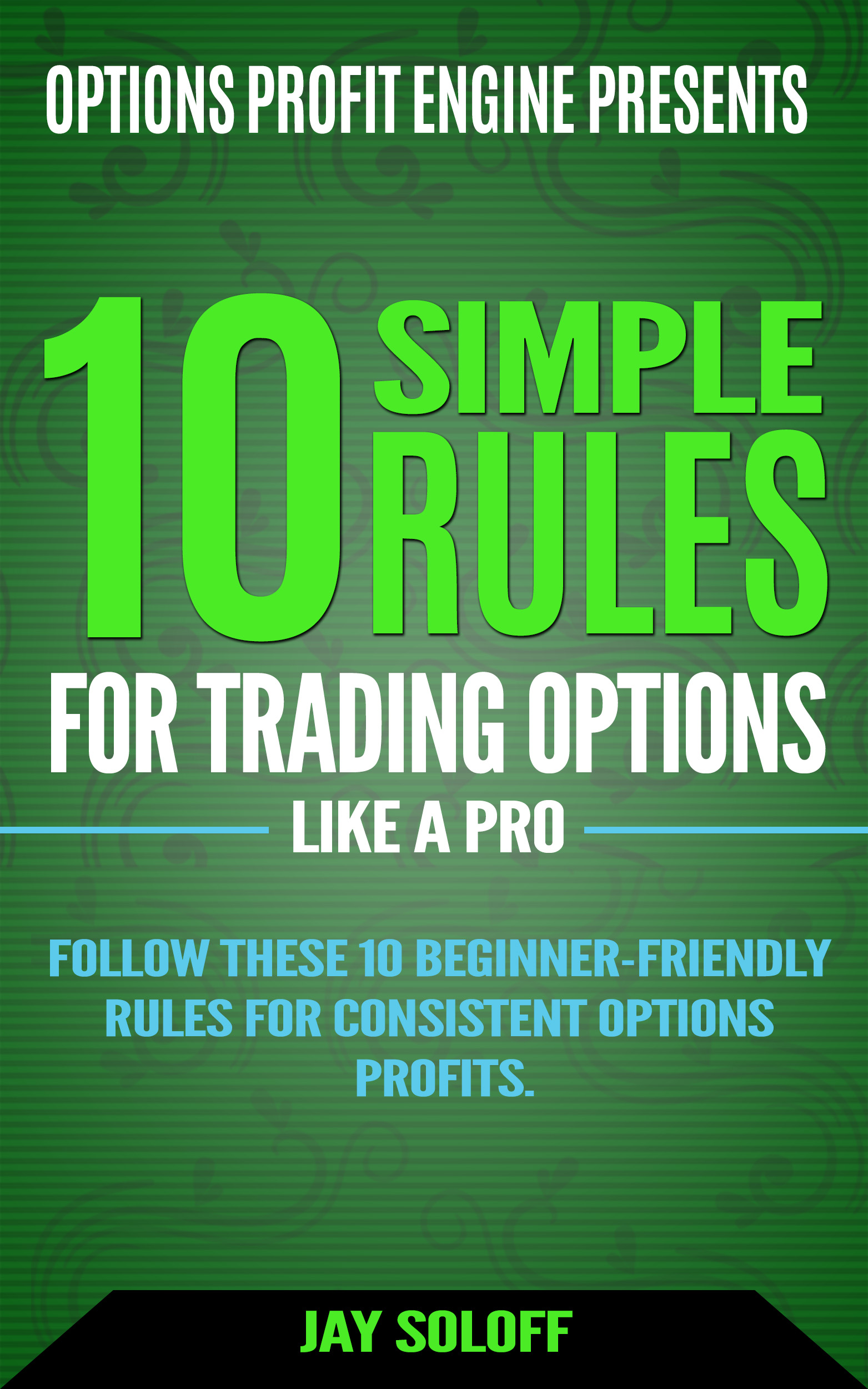 [FREE DOWNLOAD] 10 Simple Rules for Trading Options Like a Pro
Follow these 10 simple rules from 20-year professional options trading veteran, Jay Soloff and start earning a reliable extra income from options.
NO prior experience needed to master these 10 simple options trading rules. 
Enter your email below and receive access to this FREE guide...