The October crash of the FAANG stocks may have popped the infallibility bubble of these popular tech stocks. Investors in these stocks previously assumed that these companies could grow forever, and the stock prices would also go up without interruption. This chart shows how these companies are not infallible and that even slightly below expectations earnings news can have a drastic, negative effect on share prices.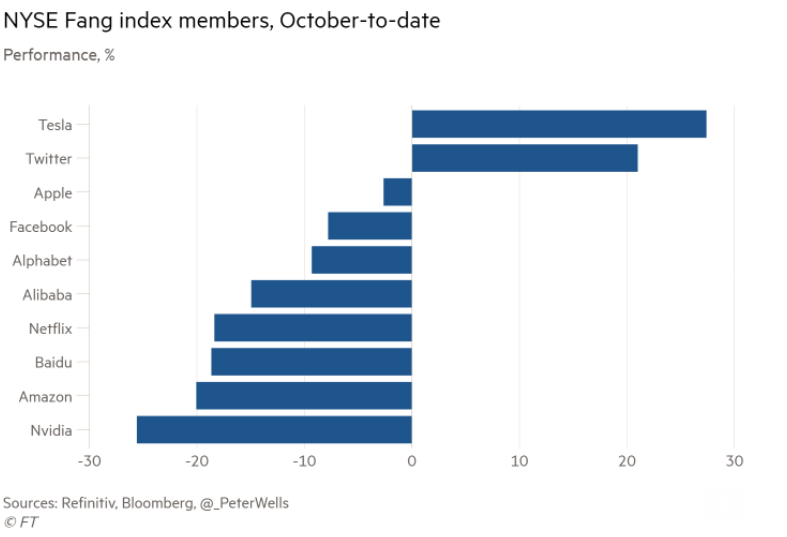 The challenge is that when one of the FAANG stocks proves to be fallible, what will happen longer term to the share price. The current high valuations are based on the expectations that these companies will continue to grow at the rates shown over the last few years.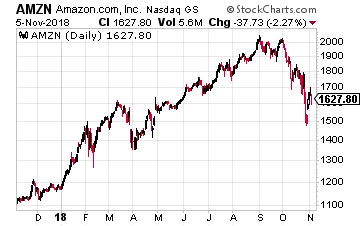 A couple of examples. Amazon (Nasdaq: AMZN) is trading at 93 times trailing earnings. Six weeks ago, the stock was at 110 times earnings. What multiple will the market put on AMZN if it becomes apparent that revenue growth is dropping from the recent 30% to 35% to something in the 20's? AMZN at 50 times earnings would be a $1,000 stock, compared to the current $1,665.
Netflix (Nasdaq: NFLX) still trades at 110 times trailing earnings, even after the recent close to 20% drop. Over the last two quarters Netflix revenue has been growing by 30% year-over-year. In the first half of 2018 growth was over 40%. It's easy to see if investors stop believing the NFLX story, this could be a $100 stock instead of $300.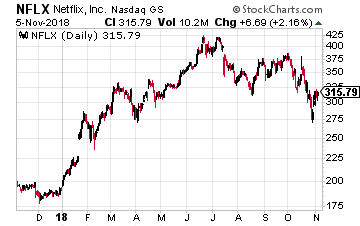 My point is that while tech as an industry is still in a strong growth trend, if the growth rates at the hottest tech companies move to a slower growth rate, share prices could be hammered. Investors won't want to own the shares when it becomes apparent, they won't continue to appreciate by 20% to 30% every year.
So, the question is how to invest in tech growth without taking on the risk of the soon to be out of favor high flyers. My suggestion is to look for companies that generate attractive growth and pay great dividends by providing infrastructure support to the tech world.
The data center REITs develop, own and operate the specialized facilities where the digital world keeps their server farms and the Internet makes most of its interconnections. Imagine of data centers as the airports of the global data flows. The growth of the need for data storage appears to have a very long runway. Think about how much data and data transfer will be needed by AI, cloud computing, Internet of Things, 5G and self-driving vehicles.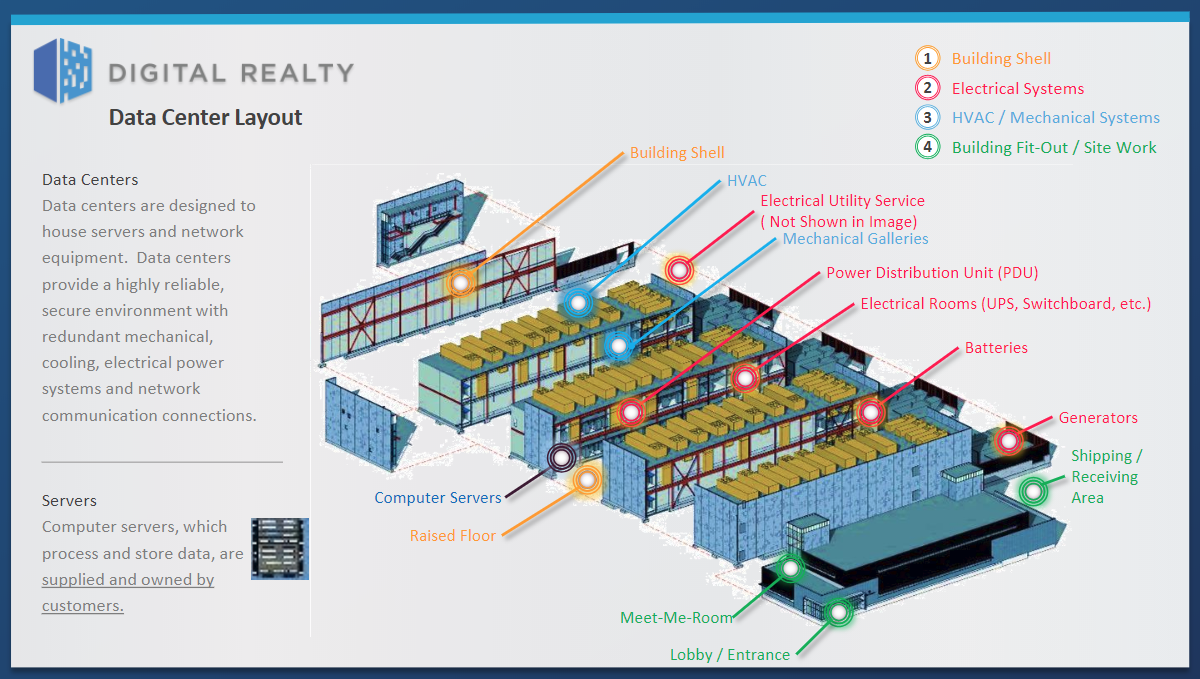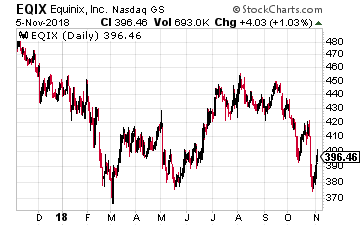 With a $30 billion market cap, Equinix (NYSE: EQIX) is the 800 lb. of data center REITs. The company converted to a REIT business structure at the start of 2016. This company is a global player with 200 data centers on five continents. This allows Equinix to provide secure interconnectivity around the globe for the world's largest corporations. Note the 99.9999% availability. Data center companies tout the uptime of power and other services in their facilities. That number would be quoted as four 9's, on the digits to the right of the decimal point. That works out to just minutes per year of downtime. You can expect Equinix to grow its dividend by a mid-teens rate per year.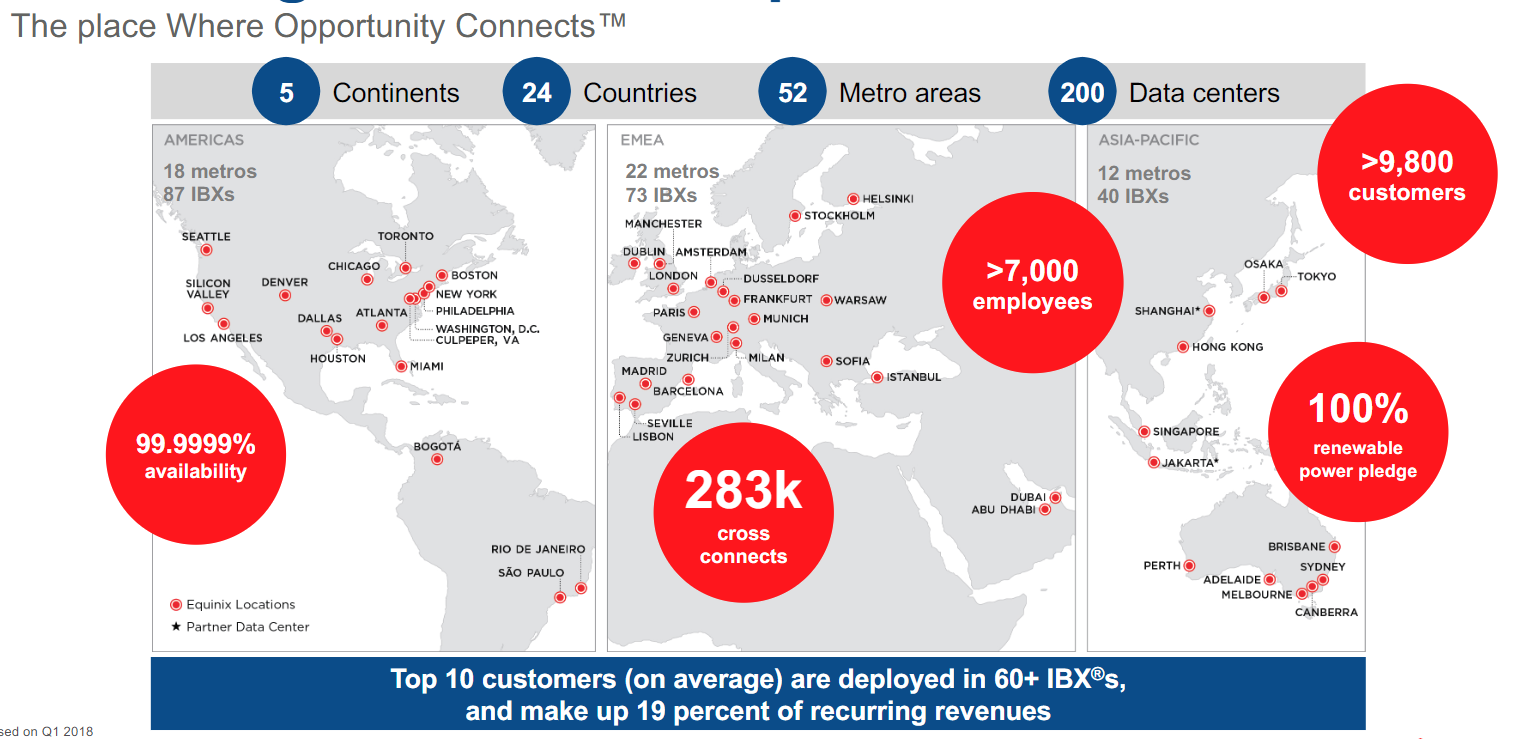 Add in the near 3% yield and you have a mid-teens total return stock, no matter what happens to the FAANGs.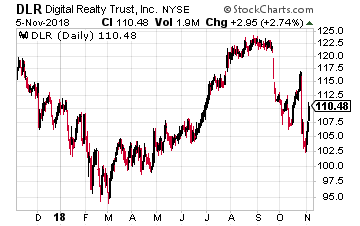 With a $22 billion market cap, Digital Realty Trust (NYSE: DLR) is a number two and trying harder datacenter REIT. Digital Realty owns 198 data centers in 32 metropolitan areas in 12 countries. The company's geographic focus is on North America and Europe. I think of Digital Realty as the slow and steady company in the data center business. But with that you get 8% to 9% annual dividend growth and a near 4% yield. That combination will produce low double digit annual returns for years.
Steady 11% to 13% total returns will kick the you-know-what of the index ETFs.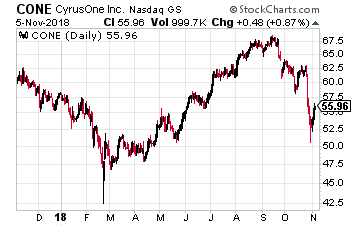 CyrusOne (Nasdaq: CONE) has taken a different path to data center stardom. The company was launched in 2013 with the goal of providing data center services to the Fortune 1000 companies. These are businesses across the economic spectrum, all who have growing data storage needs.
Over the last half decade, the company has also signed many of the large Internet focused tech companies as customers. CyrusOne has made its name as the data center company that can bring a new facility to market fastest, from buying the land to having clients install their servers. In the last year, the company has expanded its operations into both China and Europe. Over the longer term, I forecast mid-teens compounding annual dividend growth.
Current yield is 3.3%.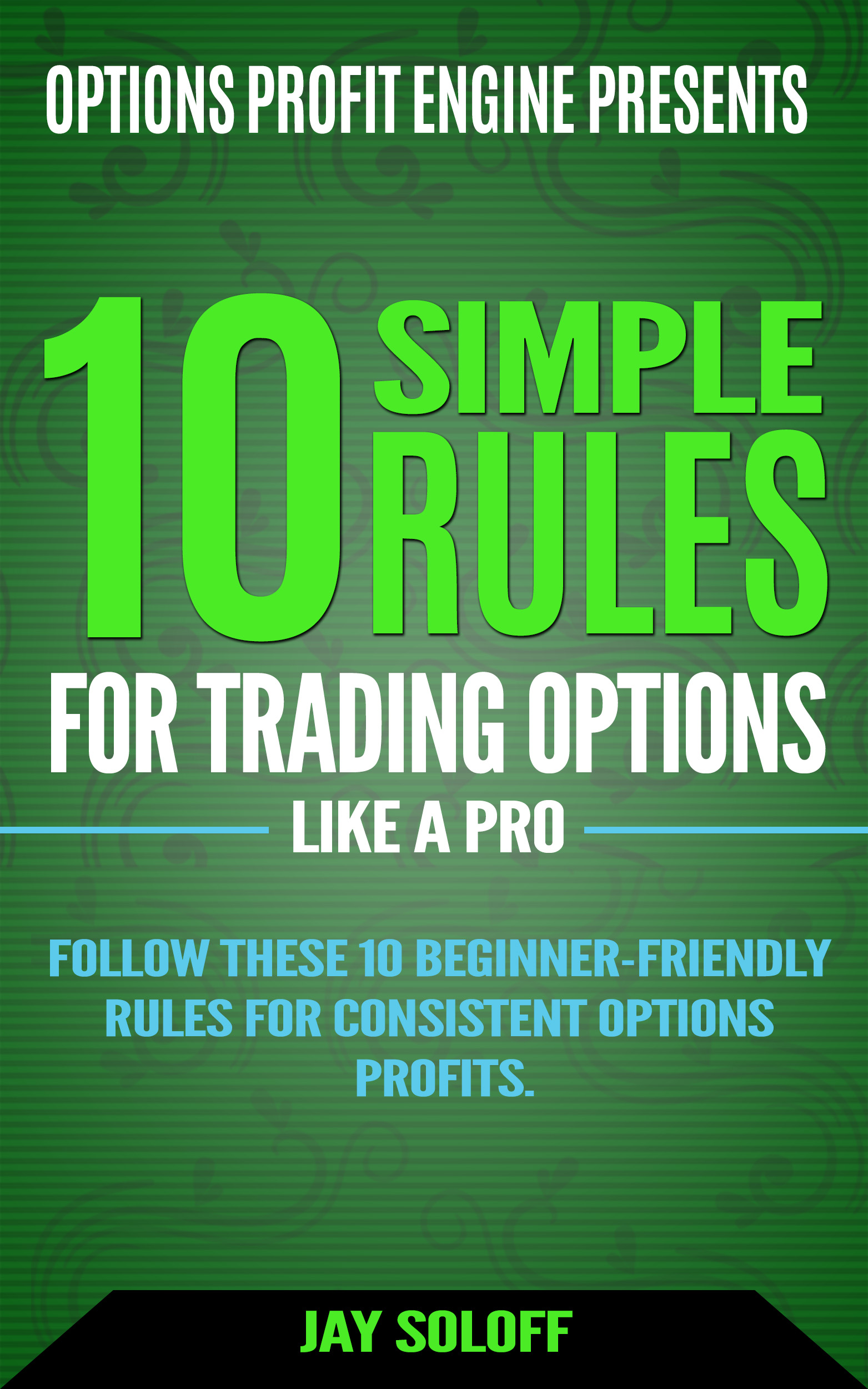 [FREE DOWNLOAD] 10 Simple Rules for Trading Options Like a Pro
Follow these 10 simple rules from 20-year professional options trading veteran, Jay Soloff and start earning a reliable extra income from options.
NO prior experience needed to master these 10 simple options trading rules. 
Enter your email below and receive access to this FREE guide...