This past week, both the U.S. stock markets and European stock values rallied strongly on announcements by European Central Bank President Mario Draghi indicated that the ECB was preparing a series of powerful monetary stimulus policies to kick start growth and inflation for the Eurozone economies. The economies of most of the European financial zone have been stuck at near zero growth for several years.
To date, Draghi and the ECB have tried to stimulate only with a low interest rate policy. That course of action has not produced the desired results, so now it appears the ECB is ready to use broader tactics similar to the rounds of Qualitative Easing (QE) used by the U.S. Federal Reserve bank to help the U.S. economy pull out of the 2008 -2009 recession.
One way for income focused investors to profitably participate in any renewed growth in the European economy is to invest in real estate investment trusts (REITs) with significant holdings in the European countries. Several internationally focused REITs have taken advantage of the economic turmoil in Europe to buy commercial properties at discounted prices. For these REITs, continued slow growth in Europe is already built into their plans and their European operations are currently profitable. Any recovery in economic growth will just boost those profits and allow the REITs to pass the growth along to shareholders as higher dividend payments.
Here are three REITs that have used their European contacts to acquire portfolios of commercial properties throughout Europe.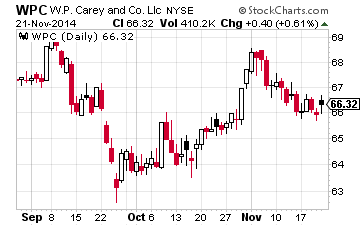 W.P. Carey (NYSE: WPC) operates as a net lease REIT, which purchases commercial properties and then leases them back to the original owner on long term contracts. WPC owns almost 700 properties, primarily industrial, warehouse, distribution, office and retail facilities located in 17 countries. This REIT has been investing in Europe for over 15 years and about one-third of its $10.3 billion portfolio measured by base rental income is in Northern Europe. The holdings by country from most to least are in Germany, France, Finland, Poland, U. K. and Norway. W.P. Carey also manages another $5.7 billion of net lease commercial real estate assets in two private, globally focused REITs. WPC currently yields 5.7% and has been increasing its dividend by 2% to 3% every quarter.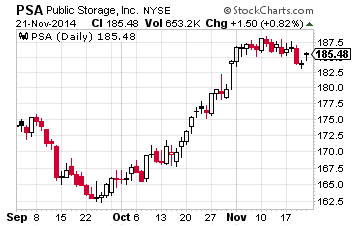 With a $32 billion market cap, self-storage provider Public Storage (NYSE: PSA) is one of the largest REITs trading in the U.S. Besides its 2,200 storage facilities in the U.S. Public Storage owns and operates 190 facilities in Western Europe with 10 million rentable square feet. During the 2014 third quarter conference call CEO Ronald Havner noted that PSA was starting to see significant revenue growth (which has been flat) and 2015 will produce even better revenue growth out of Europe. PSA yields 3.0% and the company has been growing the dividend by 15% to 20% per year since 2009.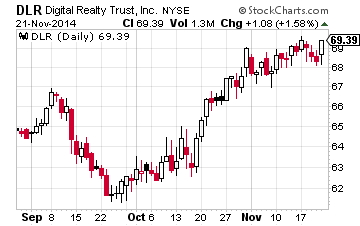 Digital Realty Trust (NYSE: DLR) is the leader of a new breed of REITs providing data center facilities where companies lease space for their always growing data storage server systems. Data storage is an international business, with clients that need storage facilities around the world. The company owns 130 data centers located in 33 cities around the world including six European cities. In fact, Digital Realty's top market is London, which accounts for 12.5% of the REIT's annual revenue. DLR currently yields 4.8% and has been growing its dividend by about 10% per year.
The three REITs here are among the best in their particular commercial real estate sectors. As a bonus, they have significant exposure to the Eurozone economy, which could produce surprise profit growth as the European economy picks up steam.
REITs are an integral part of the income strategy with my newsletter, The Dividend Hunter. And there are currently several of them in my Monthly Paycheck Dividend Calendar.
The Monthly Dividend Paycheck Calendar is set up to make sure you're getting 3, 4, even 5 dividend paychecks per month from stable, reliable stocks with high yields. And that your income stream will be more stable and predictable as you're getting payments every month, not just once a quarter like some investors.
The Calendar tells you when you need to own the stock, when to expect your next payout, and how much you could make from stable, low risk stocks paying upwards of 8%, 10%, even 11%. I've done all the research and hard work, you just have to pick the stocks and how much you want to get paid.
The next critical date this month comes on Friday, December 5th, so you'll want to take action today to make sure you don't miss out. Click here to find out more about this unique, easy way of collecting monthly dividends.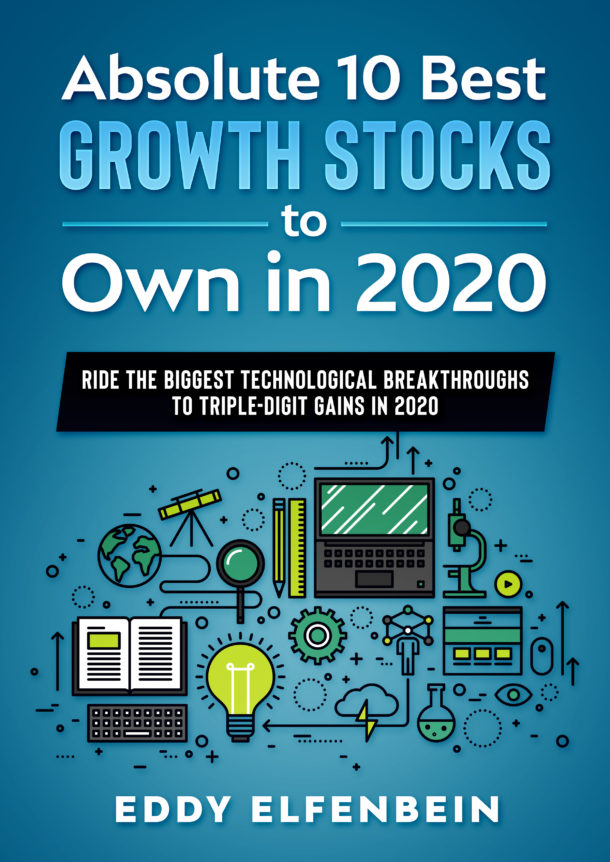 [NEW REPORT] Absolute 10 Best Growth Stocks to Own in 2020
Get the best 10 stocks to ride the 2020 tech explosion. 
One could be the most valuable stock of the next decade. 
Normally, I charge $20 for this report…
But, today...you can claim a copy absolutely free.
One stock alone has a chance at 167% profits in the next 12 months (or sooner). 
Enter your email below to claim a free copy while they last.