Despite the recent Grinch of a market, retail sales this holiday season are expected to rise almost 5% over last year. A report on holiday spending by PWC says 84% of consumers will spend the same or more than they did last year, with individuals expected to spend $1,250 on average.
The largest increases in spending are coming from high earning millennials (those making over $70K are expected to ramp holiday spending to over $2K) on the holiday and consumers in metropolitan areas, while those predicted to spend the least are those living in small towns and individuals with incomes under $25K.
The Haves and the Have Nots
PWCs numbers, though focused on the 2018 holiday season, mirror a major shift that has been developing in the retail sector for several years now. In 2015, then Hershey CEO John Bilbrey, told investors that "consumer bifurcation" was an important driver in the company's strategy.
Hershey was facing a market in which low-income consumers wanted discounted products, and high-end consumers wanted higher priced, and at least perceived higher quality, specialty items. The middle class, its traditional go-to market, was disappearing.
Since 1971 the percent of U.S. aggregate income held by the middle class has declined every year while the size of the pie for upper-income earners has steadily increased. In 2015 the share of aggregate income received by the middle-class dropped below 50% for the first time.
The income inequality trend is not only a U.S. issue either. The World Economic Forum has called the widening income disparity "one of the key challenges of our time." Economists from the Paris School of Economics and Cal-Berkley say the top 1% of earners in China have seen their income rise from 6% of total income in 1978 to 12% in 2017.
Leaving the causes of the rising disparity aside, retailers are left with a choice. Move up the value chain and serve what Deloitte calls the "Premier" market, move down and serve the "Price-Based" market, or undertake the onerous task of serving both.
Blue Ocean, Red Ocean
A recent darling of the corporate strategy intelligentsia is a book by W. Chan Kim and Renee Mauborgne titled Blue Ocean Strategy. The main concept of the book is that as a business you should not compete in a red ocean where there are multiple competitors selling similar products, but in a blue ocean in which you can set your products or services apart from others.
It's a sound and seemingly logical idea. What company in their right mind would want to enter a market and compete on price because your products are basically commodity items. I can't think of one single company that would say that's a good idea. Oh wait, there is that one company I saw in the news recently that has grown so large it needs a "H2", or second headquarters. Maybe you've heard of them as well, I believe they're named after a large rainforest located mainly in Brazil.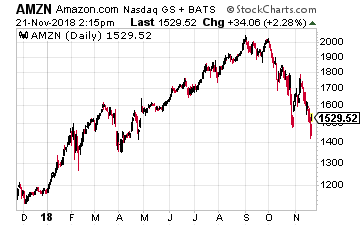 Amazon (Nasdaq: AMZN) has made a living out of dominating the red ocean. The company now commands approximately 50% of retail business conducted online in the U.S. and 5% of ALL retail transactions in the U.S. According to Morgan Stanley, the company will surpass Walmart in 2018 as the country's number one apparel retailer.
To be fair, the red ocean of price-based retail is not all Amazon. There are other stalwart competitors there such as Walmart (NYSE: WMT), Target (NYSE: TGT), and Dollar General (NYSE: DG). Those companies have had decent performance numbers, because as the middle class has disappeared not only have the ranks of the upper-income grown, but the lower-income market has grown as well.
Deloitte puts the 5 year growth of the price-based market at 37%. But recent bankruptcies at Toys 'R Us and Sears, and the closing of thousands of other retail stores in 2017 and '18, appear to indicate that the winners are becoming fewer and fewer.
With the low end dominated by Amazon and a handful of large retailers, I believe we should focus our search for growth companies in the Premier, or luxury, markets.
Related: Sell These Advertising Giants About to Be Amazoned
Products Don't Sell Themselves, Stories Do
Have you heard of the Significant Objects Project? In 2009 Joshua Glenn and Rob Walker performed a social experiment involving 150 writers, Ebay, and some junk. The writers purchased about $300 worth of various trinkets, e.g. a small metal shoe that looked like it came from a bad Monopoly game, a small wooden mallet, and a very homemade looking doll.
The writers then wrote "stories" about the items they purchased and relisted them on Ebay. The homemade doll became "a figurine of the 14th century icon, Saint Vralkomir of Dnobst, the patron saint of extremely fast dancing". The $300 worth of items resold for $8,000.
The founder of TOMS shoes, looking to help underprivileged children by donating a pair of shoes for every pair purchased, stumbled onto a marketing bonanza. Blake Mycoskie, the company founder, had visited Argentina and saw children running in the streets with no shoes.
The story of the company ran in the LA Times and his commitment to help the children resulted in millions of donated shoes and a company valued at $625 million as of 2014. Mycoskie is fond of recounting the story of when he asked a young woman in line at an airport about the TOMS shoes she was wearing and she proceeded over the next 10 minutes to tell him the story of the company.
Stories sell. They sell as well in the luxury market as they do on Ebay or for TOMS shoes. And today our stories are digital and shared via social media. David Dubois, INSEAD Assistant Professor of Marketing states, "The ever-increasing pervasiveness of digital media is now one of the factors mediating the dramatic growth of experiential luxury."
I believe retail growth moving forward will be realized by the blue ocean luxury brands that can tell a compelling story via digital media while at the same time offering a great product.
Two Retail Stocks to Profit From This Trend
Let's take a look at two retail companies that understand this trend…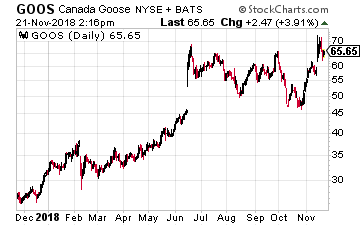 The first company is Canada Goose (Nasdaq: GOOS) The company went public last March and is up over 300%. Canada Goose sells luxury coats, sweaters and coldgear outerwear. Founded in the 1950's, the company has grown from an arctic outfitter to a seller of $900 parkas.
The company recently opened flagship retail stores in Toronto, New York, Beijing and Hong Kong that feature a "cold room" to outfit customers for their latest expedition. The cold room is ready made for social media posting allowing customers to share their Canada Goose experiences.
Expansion into China should be a major boon for the company. During their latest earnings call, CEO Dani Reiss stated, "We're very happy about our progress in China. We are very optimistic about how that going to roll out (its China plan)".
The brand has managed to become the coldgear outfitter of Hollywood movies as well as Hollywood movie sets. What better way to advertise than have your iconic patch featured in movies?
The company recently boosted earnings estimates to 40% growth, and the stock responded with a jump to over $70. I believe the recent weakness in retail, which has brought Canada Goose back into the low $60's represents an opportunity in the stock.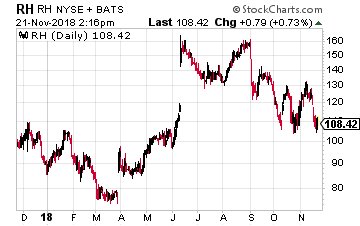 The second stock is in the middle of a strategic pivot to the luxury market. RH (NYSE: RH) formerly known as Restoration Hardware, has pivoted from serving the middle class to the luxury market. The company has embarked on a restoration of its own, and the move is paying dividends.
RH is opening 70,000 square foot "experience" stores it calls RH Galleries. The stores are "Instagramable" with high end restaurants and a wedding venue atmosphere. RH is telling a story with its new stores.
Not only is the company attacking the high end with its new stores but has rolled out a membership program that includes accessible interior design options. CEO Gary Friedman has told investors the company's RH Interior Design brand aims to be "the leading interior design firm in North America."
The company is projected to grow earnings at over 40% and is just at the beginning of its pivot to the high end market. While there is some concern over the amount of debt RH took on as it began the pivot to the high end, the company has begun addressing the issue in its latest quarter, and is growing earnings sufficiently to service its current debt load. Taking advantage of a pullback in the stock based on recent market weakness presents a great opportunity for the newly minted luxury retailer.
Canada Goose Holdings and RH are two retailers who refuse to play the price-based game with Amazon. Both are social media savvy and spreading their stories. And they will both benefit from expanding their brands and attacking a luxury market that is growing in lock-step with the high-income demographic.
Make Your Move Soon To Turn Every $10,000 Invested into $263,700
Toys "R" Us, Sears, Circuit City... brick and mortar retail chains are closing shop at an astonishing rate. While most retailers are getting crushed, going bankrupt, closing stores a small handful are hitting record sales and doing better than ever. A "Digital Helix" is saving dying retail giants from collapse... transforming their DNAs... and handing early investors massive profits of 618%... 834%... up to 2,537%.
Click here for more...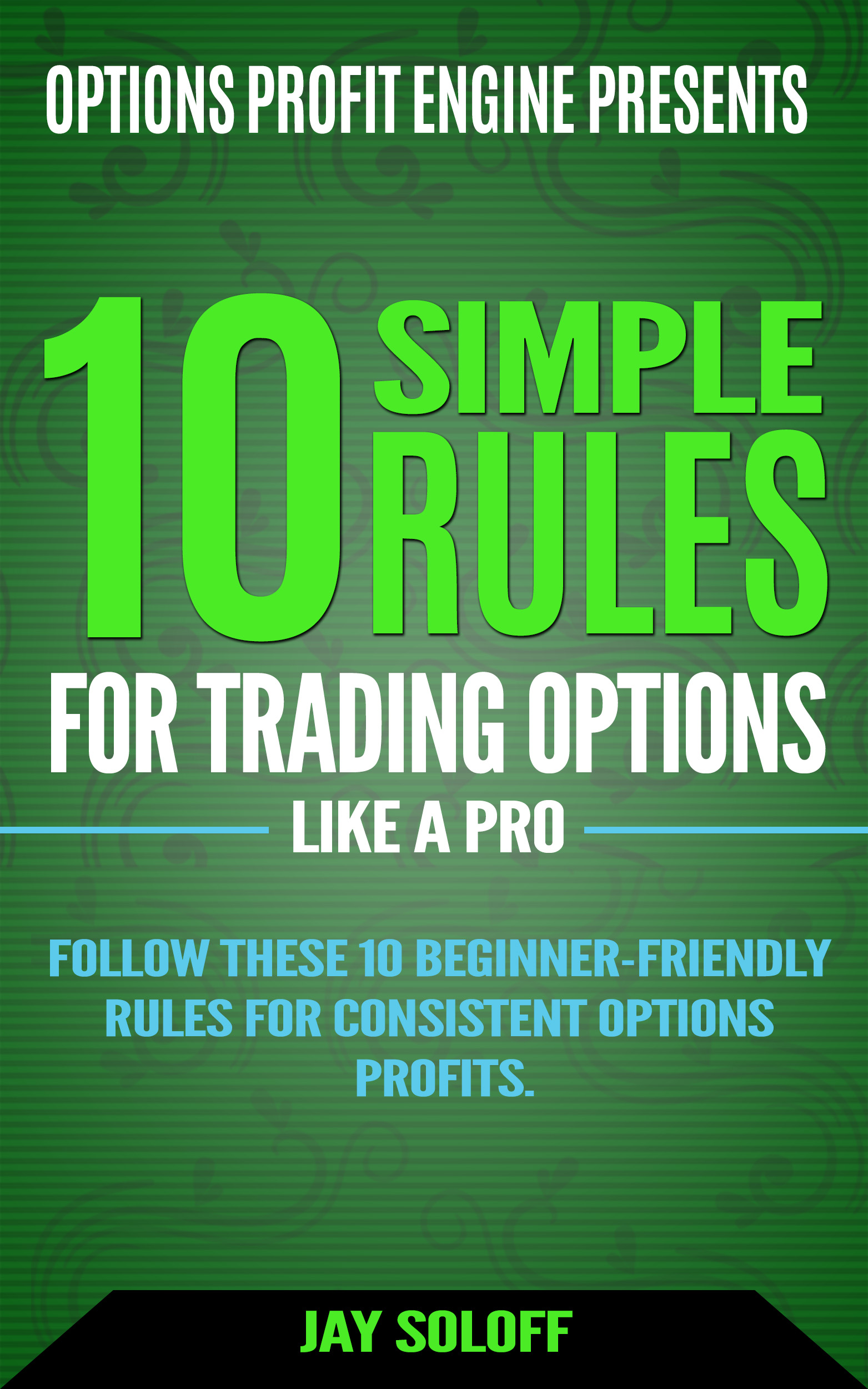 [FREE DOWNLOAD] 10 Simple Rules for Trading Options Like a Pro
Follow these 10 simple rules from 20-year professional options trading veteran, Jay Soloff and start earning a reliable extra income from options.
NO prior experience needed to master these 10 simple options trading rules. 
Enter your email below and receive access to this FREE guide...