Ever since the January high, REITs have been slowly shedding value, and some great bargains have appeared as of late. Take advantage, as now is the best time to buy shares in these five high-quality REITs that are still boosting their dividends every year.
Equity (those that own real property) REITs were one of the hot sectors in 2014. By the time REIT index values peaked in late January 2015, index values for the sector had gained over 40% since the start of 2014, plus about 3% in dividends. Since that late January peak, the REIT sector has dropped by 11.7%, as of the market close on May 6.
A market or index drop of more than 10% is the generally accepted definition of a correction. By that definition, REITs are definitely in correction territory. I write this on May 7, which closed as a nice up day for the REIT ETF I follow. Possibly this is a signal that the correction has reached a bottom. Although there should not be much of a correlation, the investing public views REITs as a bond substitute, so if interest rates are expected to increase, REIT share prices have a tendency to sell off. You can counter that viewpoint by investing in REITs that regularly increase their divided rates. A bond can't do that.
It is an interesting phenomenon of the stock market that investors love stocks when share prices are high and buy more, but have trouble pulling the trigger to invest when prices have fallen. Now that share prices are down more than 10% from three months ago, everyone is worried about REITs. I think it would be a good time to get in on some quality real estate companies. Here are five large cap REITs from a range of property sectors that have dropped by 15% or more from their peaks earlier in the year.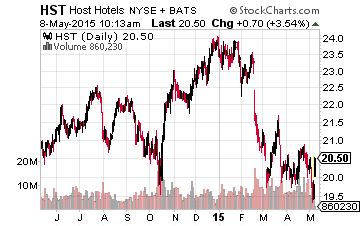 Host Hotels and Resorts Inc. (NYSE:HST) is down close to 20% from its high and yields 4%. HST has increased its dividend by over 50% in the past year. I think the lodging sector will remain one of the best growth stories in commercial real estate.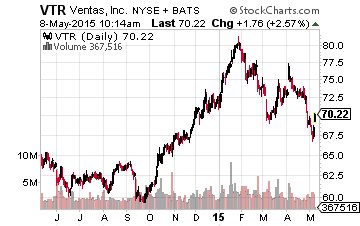 Ventas, Inc. (NYSE:VTR) and Health Care REIT, Inc. (NYSE:HCN) are the two largest healthcare property REITs and have similar 4.6% yields and high single digit growth rates. The VTR and HCN share prices are down about 16% from the highs, which means yields have moved up from less than 4%.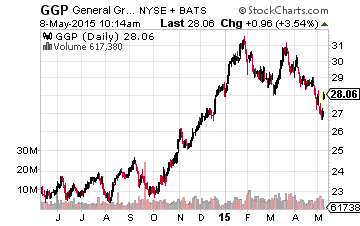 General Growth Properties Inc. (NYSE:GGP) is down about 15% and yields 2.5%. The dividend was increased by more than 20% in the last year. GGP owns and operates high quality shopping malls.
The Prologis Inc. (NYSE:PLD) share price is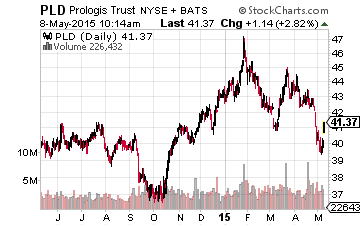 down 15%, pushing the yield up to 3.7%. PLD owns and leases distribution facilities in the U.S. Europe and Asia. The dividend grew by 18% over the last year.
If you like value hunting, you can find deeper share price declines and higher yields with similar growth rates among the smaller cap REITs. It takes some work, but if you have the time it is possible to find 6% yields combined with 10% or greater dividend growth.
High-yield REITs with a solid track record of increasing dividends are one of the core investments we use in my Monthly Dividend Paycheck Calendar. And when the sector is in the midst of a mini-correction we're presented with an opportunity to add more to the Calendar at a discount.
The Monthly Dividend Paycheck Calendar is set up to make sure you're getting 6, 7, even 10 dividend paychecks per month from stable, reliable stocks with high yields.
The calendar ensures that your dividend stock income stream, including REITs as well as MLPs, BDCs, and regular high-yield dividend stocks, will be more stable and predictable as you're getting payments every month, not just once a quarter like some investors do.
The Monthly Dividend Paycheck Calendar tells you when you need to own the stock, when to expect your next payout, and how much you could make from stable, low risk stocks paying upwards of 8%, 10%, even 17% in the case of one of them. I've done all the research and hard work; all you have to do is pick the stocks and how much you want to get paid.
The next critical date is Monday, May 18th, so you'll want to take action now to make sure you don't miss out. There's $1,114 in extra income up for grabs, but only if you're on the list by the 18th. Click here to find out more about this unique, easy way of collecting monthly dividends.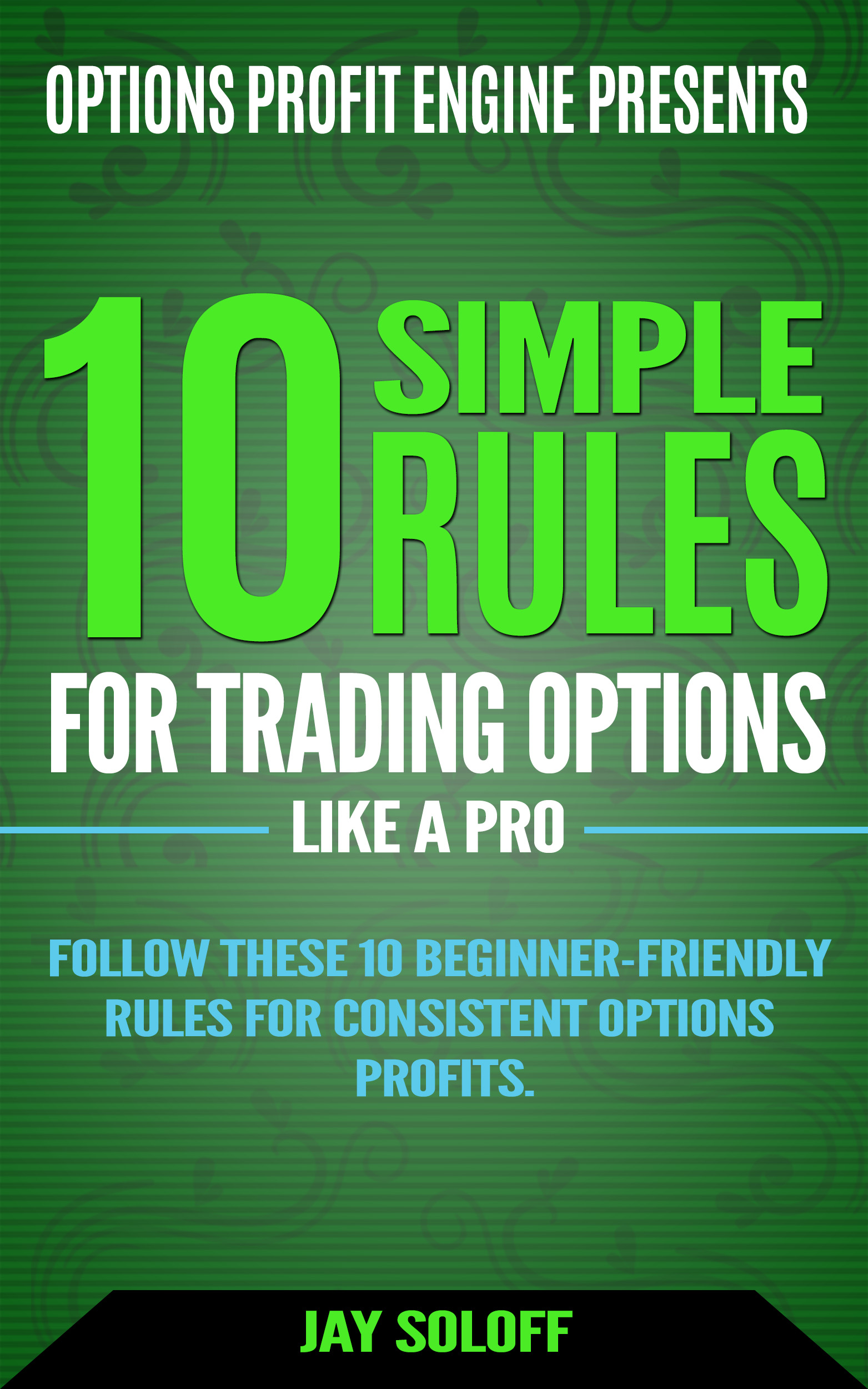 [FREE DOWNLOAD] 10 Simple Rules for Trading Options Like a Pro
Follow these 10 simple rules from 20-year professional options trading veteran, Jay Soloff and start earning a reliable extra income from options.
NO prior experience needed to master these 10 simple options trading rules. 
Enter your email below and receive access to this FREE guide...