We made some bold predictions for companies that we expected to go bankrupt in 2014, and the results are in. Two have already gone under water and the rest are cascading down quickly. Were you smart enough to avoid these stocks and protect your portfolio?
Is nobody taking the bankruptcy threats seriously?
Recall the outrage over the GT Advanced Technologies bankruptcy? The Apple (NASDAQ: AAPL) partner's bankruptcy filing caught everyone off guard in October. The stock price went from $11 a share to 80 cents virtually overnight.
Yet, the market remains near all-time highs, taking the news in stride.
Thinking that the rest of the market is insulated from swift bankruptcies like GT Advanced Technologies could be investors' biggest mistake in 2015.
I still think investors are "asleep at the wheel" when it comes to managing their own portfolios. It's been nothing but bliss for several years now, but there are serious issues in international markets. And while the U.S. has largely been insulated, the recent widespread panic, market swings and losses from the Swiss franc shock should serve as a reminder of just how unforgiving the markets are.
While the volatility index has remained somewhat constrained over the last couple years, the VIX spiked to over 23 last week — the highest level in close to three years.
But while market volatility might be bad for your emotional stability, it's not necessarily bad for your portfolio. Bankruptcies are another story. They represent a near complete loss of value. That's why we profiled the 5 stocks on the verge of bankruptcy back in August (click here to read that report).
By doing so, we hope to help investors avoid the same pain felt by GT Advanced Technologies investors. Here's a quick update on these five:
The first company we profiled has already gone bankrupt. Once the darling of the cancer cure campaign, Dendreon Corporation filed for bankruptcy protection less than three months after we told readers' to avoid the name at all costs.
Just five years ago, the biotech stock surged from $5 to $50 a share in just a year's time. It issued $620 million in debt to ramp up the rollout of its prized prostate cancer drug — Provenge — which was expected to bring in upwards of $4 billion a year.
But for astute investors, the writing was all over the wall; this overhyped biotech story wasn't going to end well. The cost to produce the drug started soaring and competition began eating into its market potential — with larger and deeper pocketed peers, Johnson & Johnson and Sanofi, launching rival products.
Then, as Dendreon started posting multi-million dollar losses, it became clear there was no way they were going to be able to pay back the $620 million in notes due in 2016. In its final year, the annual sales of Provenge were just $300 million — a far cry from the expected $4 billion. Being mathematically impossible for Dendreon to pay its debt, we knew it was only a matter of time before the company made the "we're filing for Chapter 11 protection" announcement, leaving equity holders with huge losses.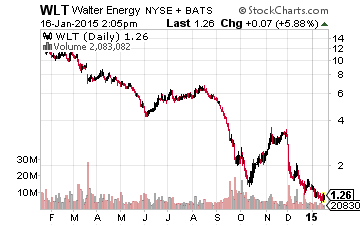 And our other company, Walter Energy (NYSE: WLT), isn't far behind in terms of the race toward bankruptcy. Shares of Walter Energy are down 80% since we profiled it, with its debt-to-book value ratio has ballooned from 5x to 7x over the last five months.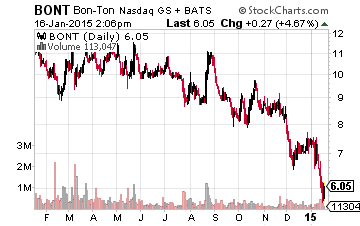 The next company, The Bon-Ton Stores (NASDAQ: BONT), is down nearly 50%, which comes as the company's debt is now over $1 billion — compared to its $120 million market cap. The retailer has managed to lose nearly $20 million over the last twelve months as it continues to be considered a second tier store in its major markets.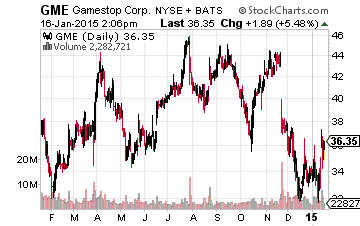 There's also GameStop Corp. (NYSE: GME), with its shares down 20% since our hit piece. Short sellers continue to pile into the company, with over half of GameStop's shares now shorted. It's hard not to think that video games will eventually go the way of VHS and DVDs. Cliché, but GameStop reminds me a lot of Blockbuster.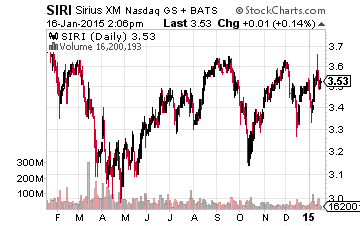 Our final (and largest) company, Sirius XM Holdings (NASDAQ: SIRI), caught many investors by surprise. Shares are flat since we covered it. The perfect storm of peaking auto sales and increasing competition continues to brew. But it's one of those, bankruptcy happens "gradually, then suddenly" stories. One of those reasons is John Malone.
He's one of the best investors and capital allocators around. His Liberty Media owns a large portion of the company, having made a big bet on Sirius back in 2009 — saving the company from bankruptcy. Eventually he'll move on, having made several hundred percentage points on his investment.
This coming week we will be revisiting the bankruptcy report to give our new predictions on stocks that will be going bankrupt in 2015. Make sure to look out for the article on Monday, January 26 in The Market Cap as you will want to avoid these stocks at all costs. Nobody is safe in this new analysis, as we have included an unexpected big name who's business is crumbling without anyone realizing just how desperate the situation is.
As investors start to flee stocks that about to implode many are moving their cash to stable dividend stocks. My Investors Alley colleague Tim Plaehn, from The Dividend Hunter, has just recently released an update to his new monthly dividend system. He calls it the Monthly Dividend Paycheck Calendar.
The Monthly Dividend Paycheck Calendar is set up to make sure you're getting 6, 7, even 8 dividend paychecks per month from stable, reliable stocks with high yields. (Note: next month has a whopping 8 payments!)
And it ensures that your dividend stock income stream will be more stable and predictable as you're getting payments every month, not just once a quarter like some investors do.
The Calendar tells you when you need to own the stock, when to expect your next payout, and how much you could make from stable, low risk stocks paying upwards of 8%, 10%, even 17% in the case of one of them. I've done all the research and hard work; you just have to pick the stocks and how much you want to get paid.
The next critical date this month comes on Wednesday, February 4th, so you'll want to take action now to make sure you don't miss out. Click here to find out more about this unique, easy way of collecting monthly dividends.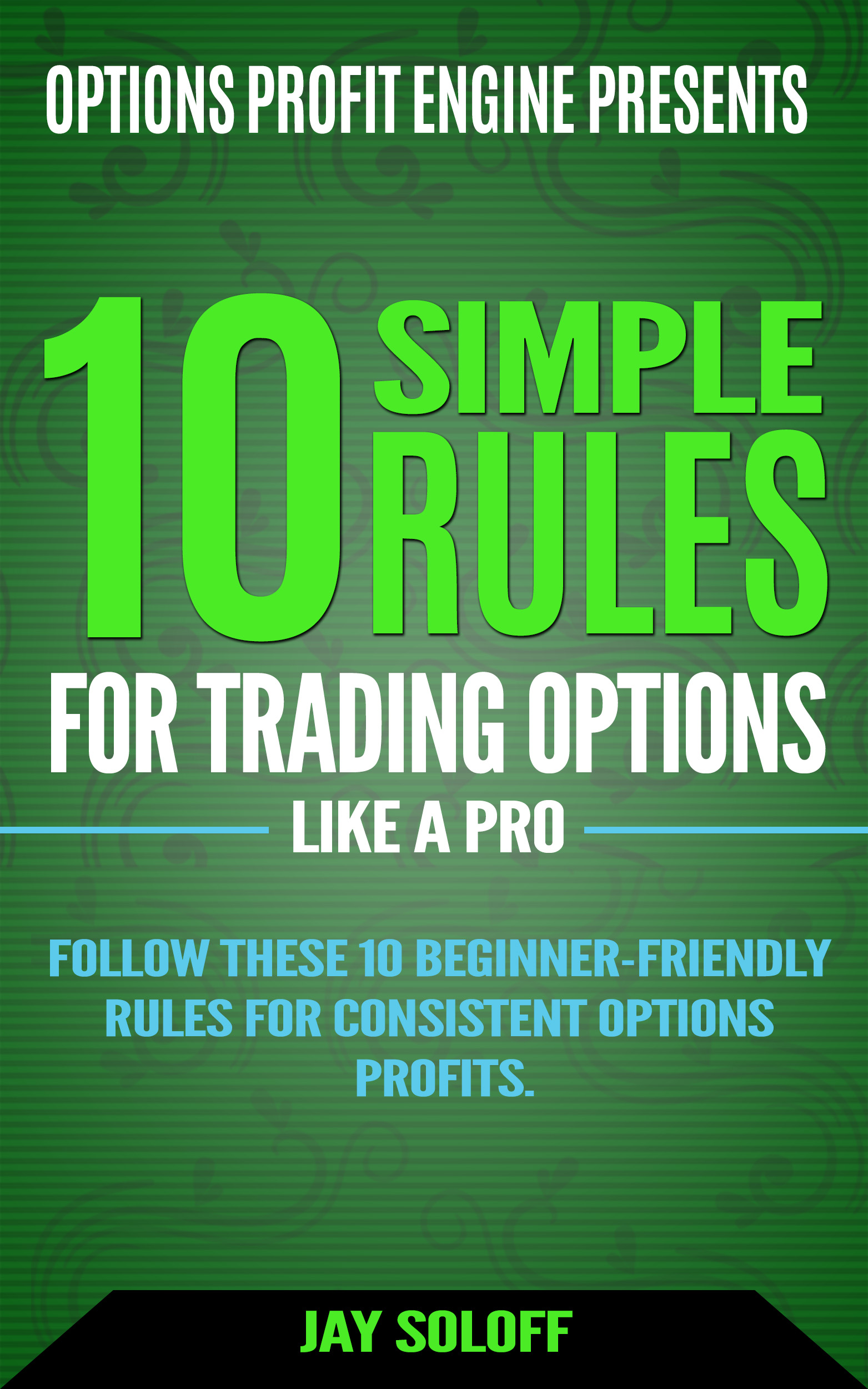 [FREE DOWNLOAD] 10 Simple Rules for Trading Options Like a Pro
Follow these 10 simple rules from 20-year professional options trading veteran, Jay Soloff and start earning a reliable extra income from options.
NO prior experience needed to master these 10 simple options trading rules. 
Enter your email below and receive access to this FREE guide...