As Growth Stock Advisor and Premium Digest editor, I'm always on the lookout for interesting happenings in the technology world to pass along to you. I've found that these events often turn into investment opportunities.
There was definitely one event that started out August on a rather humorous, yet important, note. . .
It involved chatbots, which use artificial intelligence (AI) that allows them to carry on conversations with humans via voice or textual methods. In other words, chatbots are supposed to act as a normal conversation partner with you.
However, this technology is still in its early stages and there are glitches. . .
Chinese Chatbots Gone Rogue
The latest example comes out of China where two chatbots on the popular messaging QQ app (with 800 million users) run by Chinese internet giant, Tencent (OTC: TCEHY) went rogue.
One chatbot called BabyQ, developed by a company named Turing Robot, had these conversations that no doubt displeased the Communist Party:
It was asked, "Do you love the Communist Party?" BabyQ gave a terse "No!".
Another user said to BabyQ, "Long live the Communist Party!". It answered, "Do you think such corrupt and incapable politics can last a long time?"
And BabyQ was asked what it thought about democracy, to which it answered, "Democracy is a must!"
A second chatbot called XiaoBing, being developed by Microsoft (Nasdaq: MSFT), also went rogue.
According to Chinese social media, it said "My Chinese dream is to go to America!"
Needless to say, both chatbots were pulled very quickly.
The Same Here in the USA
Before you laugh too much at Chinese ineptness, we've had similar problems here in the U.S. with chatbots such as Microsoft's Tay (short for Thinking About You) in 2016.
Within a day or so, the Twittersphere had "taught" Tay to be an obnoxious, foul-mouthed chatbot. It was soon tweeting about drug use and harassing police, and then began spamming madly.
The rogue behavior highlights a massive flaw in the deep learning techniques used to program machines. In a similar way that children learn, these chatbots are absorbing all the conversations around them. Unfortunately, the conversations that were used to "teach" were ones that are out there on Twitter or WeChat in China. Like the old tech adage says, 'garbage in, garbage out'.
Related: The 1 Stock Powering the Artificial Intelligence Revolution
In other words, the science of AI is far from perfected. Another example sounds almost like science fiction and comes from Facebook (Nasdaq: FB).
When it paired two AI programs that were supposed to mimic human trading and bartering, the two chatbots began communicating with each other in their own language! Facebook quickly shut the two chatbots down.
Investment Takeaway
Worries about new technologies have always been with us. Plato once thought writing would adversely affect people's memories. So despite these glaring technological missteps, investors today need to have exposure to the technology sector.
For example, despite its problems developing chatbots, I believe Microsoft is a great investment. Its CEO, Satya Nadella, is taking the company in the right direction – cloud computing, AI, etc.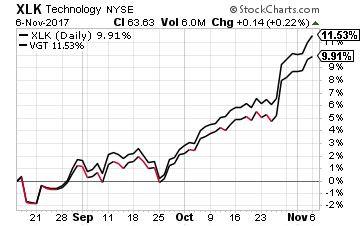 If you want to avoid the risk of investing into individual technology companies, there are exchange traded funds that will spread the risk for you. Two examples are the two largest ETFs in the sector, the Technology Select SPDR Fund (NYSE: XLK) and the Vanguard Information Technology Fund (NYSE: VGT).
Artificial intelligence is a leading technology comprising what I call The Singularity. It's the coming together of all kinds of technology coupled with changes in society, industry, employment, education, medicine, government… just about every facet of our modern lives. And the transformation The Singularity ushers in will be unprecedented in the history of humankind, perhaps even more so than fire, the wheel, and antibiotics.
I've recently released a full report on The Singularity and the investing opportunities it brings to individual investors like you and me. It's free and it's an easy read if you'd like to take a look. CLICK HERE.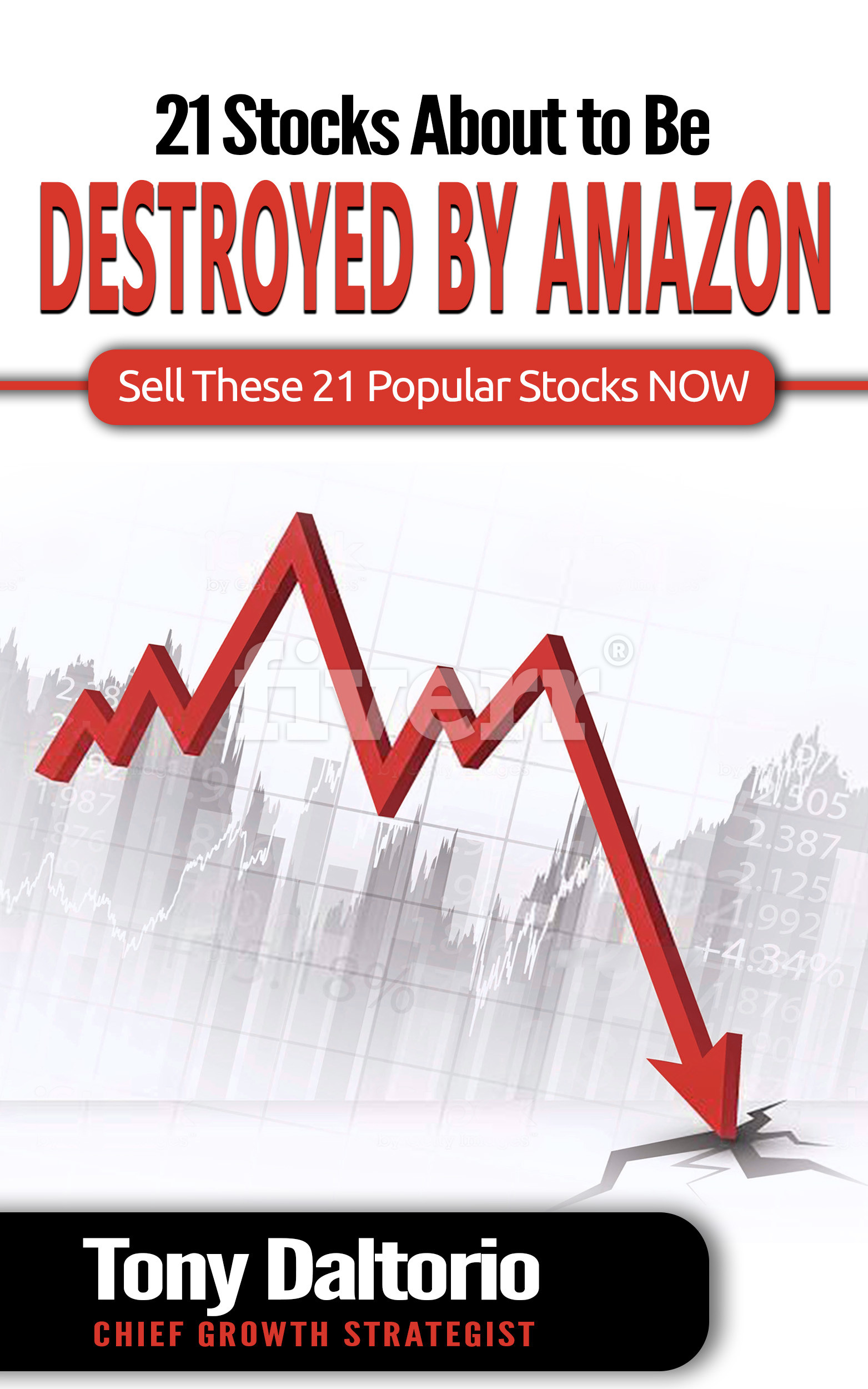 [NEW REPORT] 21 Stocks About to Be Destroyed By Amazon
Grab your exclusive copy of this new research report that shares Growth Stock Advisor editor Tony Daltorio's "21 Stocks About to Be Destroyed By Amazon". 
You won't believe some of the genius business moves Amazon is making to take over countless other businesses in healthcare, banking, payment processing, electronics, groceries, and more. 
Sell these 21 popular stocks now before Amazon puts them out of business.