Throughout U.S. corporate history, there have been some very memorable company founders such as JP Morgan and Henry Ford. Fast forward a few decades and we have Bill Gates and Steve Jobs.
I suspect though that history will less kindly remember the current batch of founders including the likes of Travis Kalarick of Uber, John Schnatter of Papa John's and Elon Musk of Tesla. These entrepreneurs succeeded initially, but failed to come up with a succession plan to transition to a professional management. And worse, they've stayed on too long, becoming both an embarrassment and a hindrance to their respective companies.
In the case of Musk and Tesla, he may have let his strong dislike of people pointing out the flaws in his company's finances go so far that he may have committed a crime with his "funding secured" tweet. The U.S. government has launched a criminal investigation into Tesla.
All of the above examples are companies that failed at the very important task of planning for the replacement of an executive who serves not only as the company's manager but also as its pitchman and inspiration. These companies should all have planned for a staged withdrawal with the elevation of several key executives to key positions. But Tesla for example, cannot seem to keep an executive for more than a few months.
However, there are companies that have done things right. Here are two examples, with one company's success very plain to see and another that I believe will continue its success after its founder leaves.
Microsoft's Teddy Roosevelt
Former President Teddy Roosevelt is perhaps best known for his approach to foreign policy that was summed up in one phrase, "Speak softly and carry a big stick."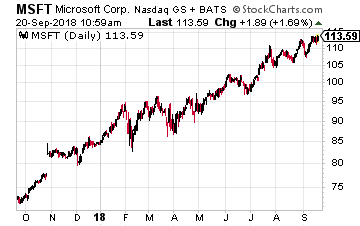 That seems to be the approach of Microsoft (Nasdaq: MSFT) CEO Satya Nadella. His default posture, even with rivals, is to discuss mutual advantage first, competition second. This is in stark contrast to his predecessor – the boisterous Steve Ballmer and Microsoft founder Bill Gates, who both took business as an us-versus-them competitive fight to the death.
That attitude had Microsoft's stock and business going nowhere for more than a decade. In contrast, Nadella's 'soft' approach has worked marvelously. The company's strong revenue growth have pushed its shares to an all-time high. Microsoft's revenue expansion is being powered by cloud computing services for businesses, where revenues have climbed from a single-digit percentage to a third of sales in just five years. Its emphasis on cloud computing is evidence that Mr Nadella was tough enough and carried a big enough 'stick' to win the internal company battle with the guardians of Microsoft's legacy personal computing businesses.
It is giving Amazon a real run for its money in the sector. That because unlike the other big cloud players, Microsoft's business extends from all the way from giant corporations to individual consumers using its Office software online. It has become a leader in edge computing — this is where more data-crunching is carried out on the network "edge" — the name given to the many computing devices that intersect with the real world, from internet-connected cameras and smartwatches to autonomous cars.
Related: Better Buy: Microsoft Versus Amazon Versus Google
And Nadella has turned Microsoft into a highly diverse company, offering products that range from applications to services to consumer hardware like the Xbox. It is also one of a handful of tech companies leading in the next age of computing – quantum computers. These machines tap into the weirdness of quantum mechanics — a branch of physics that deals with the behavior of sub-atomic particles. And it holds the promise of exponential gains in computing power, making supercomputers and even blockchain technology obsolete.
These moves make Microsoft the likely next entrant to the very exclusive "four comma club" – that is, having a stock with a valuation of $1 trillion or more.
Jack Ma and Alibaba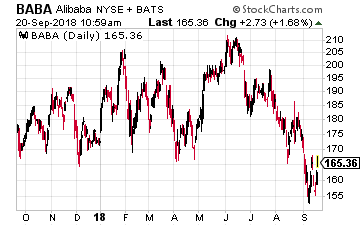 Another company that is doing things right is Alibaba (NYSE: BABA) and its founder Jack Ma, who recently revealed plans to step away from the company.
This transition has been in the works for almost a decade. Ma actually handed over the reins as chief executive in 2013, first to Jonathan Lu. Daniel Zhang, who replaced Mr Lu two years later, shoulders the bulk of the day-to-day running of the company along with a number of individual business heads.
That is in sharp contrast to how traditional Chinese firms are run, where control is passed on to members of the immediate family, not employees. And in a way, it reminds me of the transition at Apple from Steve Jobs to a professional manager like Tim Cook.
And while Ma remains the face of the company and contributes to the big picture plans for Alibaba, professional managers are running the day-to-day operations. For instance, Ma has never hosted an earnings call, which instead are handled by M.r Zhang, executive vice-chairman Joe Tsai and chief financial officer Maggie Wu. Contrast that to Musk's disastrous handing of the earnings call several months ago.
So while many of Alibaba's initiatives carry his fingerprints, they are increasingly led by the next generation. Zhang makes sure Singles Day – the largest shopping day in the world – runs smoothly. Last year, sales hit a record of $25.3 billion, dwarfing Amazon's Prime Day.
Zhang is also the driving force behind Alibaba's 'new retail' strategy — the blending of online and offline shopping — through operations such as the Hema supermarket chain where consumers can shop, order deliveries or eat in the store. Zhang is likewise championing Alibaba's grand plan for global trade without frontiers.
Like Taobao, where more than 630 million consumers shop every month, these were all Jack Ma ideas that are being implemented by highly qualified people, such as Zhang and Jian Wang who is running Alibaba's cloud business, which is growing by leaps and bounds. Alibaba is also moving other areas, ala Microsoft, including quantum computing and artificial intelligence (AI) chips.
Alibaba is doing things right and trade war fears are merely giving long-term investors a chance to buy the stock at a reasonable valuation level.
Warren Buffett Went All-in With a Sector He Swore He'd Never Touch. Will you?
Buffett could see this new asset run 2,524% in 2019. And he's not the only one...
- Shark Tank Personality Mark Cuban says "it's the most exciting thing I've ever seen."
- Facebook CEO Mark Zuckerberg threw down $19 billion to get a piece...
- Microsoft Founder Bill Gates wagered $26 billion trying to control it...
What is it? It's not gold, crypto or any mainstream investment.
But these mega-billionaires have bet the farm it's about to become the most valuable asset on Earth. And if you act fast, you could earn as much as 2,524% before the year is up.
Click here for immediate details.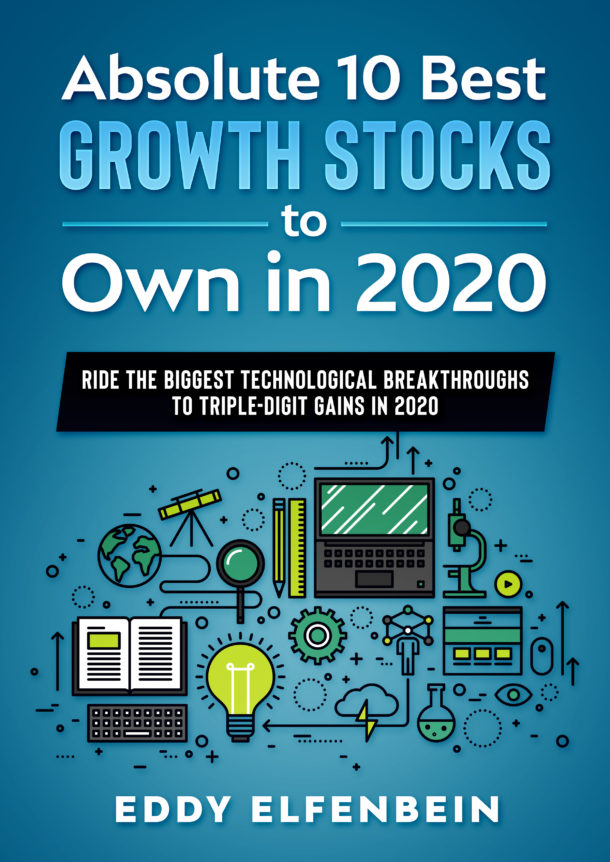 [NEW REPORT] Absolute 10 Best Growth Stocks to Own in 2020
Get the best 10 stocks to ride the 2020 tech explosion. 
One could be the most valuable stock of the next decade. 
Normally, I charge $20 for this report…
But, today...you can claim a copy absolutely free.
One stock alone has a chance at 167% profits in the next 12 months (or sooner). 
Enter your email below to claim a free copy while they last.