When we're in a bear market (defined by a 20% correction from the top), it's not unusual to see investors scrambling for value. Looking for good stocks that have been dropped into the bargain bin is at least one way to feel optimistic about the future. After all, it's not like there's much in the way of good news when stock prices are plunging.
Nevertheless, patient investors can often find good deals. And, if you're willing to wait for a recovery, bear markets can be great times to pick up that stock you've always wanted at a heavily discounted price.
Of course, that doesn't mean these stocks aren't first going to drop further. But, timing the market is the hardest thing to do in investing. If you find a stock you want at a price you like, then there's nothing wrong with buying it if you plan on holding for the long-term.
In my opinion, Apple (NASDAQ: AAPL) is one of those stocks that's trading at a very attractive price. Even if the company's recent product launches aren't breaking records, it doesn't mean the business isn't making boatloads of cash. And, AAPL has a way of beating expectations.
What's more, the stock is trading at a forward P/E of just 10.7x, which is extremely low. Unlike some other high-flying tech companies, AAPL isn't at some lofty valuation solely based on future potential.
As I said before, that doesn't mean the stock isn't going to fall further. It's a part of many fund holdings, so when investors sell funds during bear markets, it pulls down all the components – both good and bad. That's why I suggest a longer-term view.
Here's the thing…
At least a few options traders agree with me. This week, I'm seeing a lot of action in the January 2020 expiration, almost all of it bullish. Traders are buying long-term (in terms of options anyhow) options strategies that suggest AAPL has plenty of upside.
As I write this, the stock is trading at about $151, well off the highs of $233 in September. But, one trader thinks $200 could be in range over the next year.
This trader purchased the January 2020 190-200 call spread. That means the 190 strike was purchased while the 200 strike was sold. The total cost of the trade was $2.00, which means breakeven is at $192 by January 2020 expiration.
Max gain is at $200 or higher, where the trade makes $8 in profit at expiration. That's 400% profits for those counting at home. Granted, $200 is almost $50 higher than where we are now. But, there's over a year of time built into this trade, so plenty of opportunities for AAPL to get its groove back.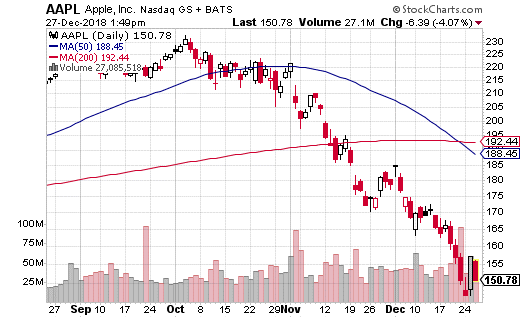 The trader purchased this spread 1,000 times, so spent in premium $200,000 on the trade. That's also the max loss potential. Of course, max gain is $800,000 if the trade works out.
I think $2 per spread is a reasonable price to pay for over a year of bullish exposure to AAPL stock. While the stock has a ways to go to get to profitable levels in this trade, the chance to earn 400% makes it a bet worth taking if you're bullish on AAPL over the next year.
Options trader, Jay Soloff, makes his gutsiest guarantee of his 21 year career. If you use his strategies and don't get a chance to make 5X what you paid, he'll give you $100. It's bold.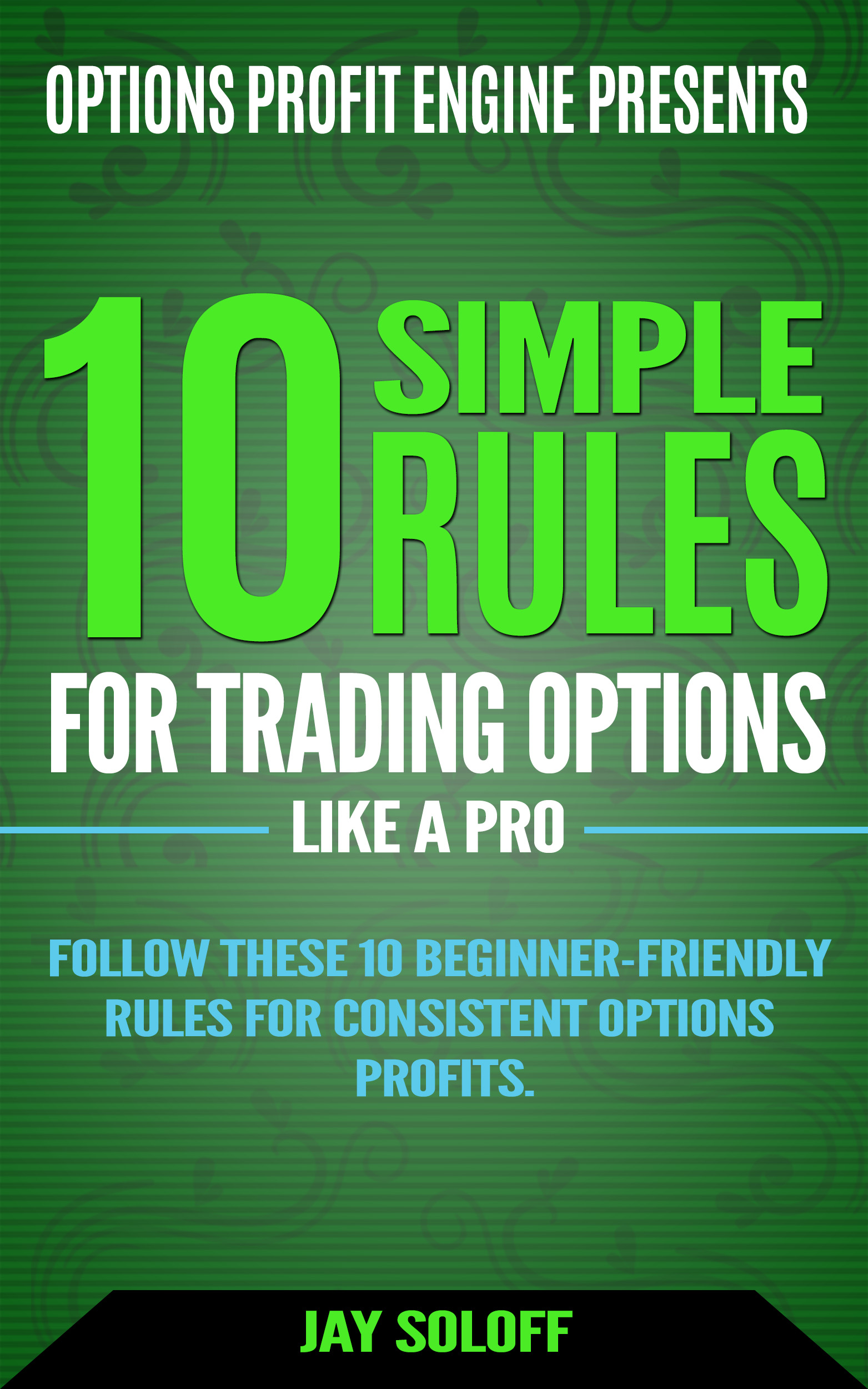 [FREE DOWNLOAD] 10 Simple Rules for Trading Options Like a Pro
Follow these 10 simple rules from 20-year professional options trading veteran, Jay Soloff and start earning a reliable extra income from options.
NO prior experience needed to master these 10 simple options trading rules. 
Enter your email below and receive access to this FREE guide...