It's been a rough few weeks for the stock market. Over the last month, the S&P 500 is down 3% while the tech-heavy Nasdaq 100 is down almost 6.5%. For the year, the S&P 500 is only up around 2% – very anemic by any measure.
Yet, despite what's going on with stocks, what is really caught the attention of investors lately has been commodities. We've gone for quite a while without major commodity news dominating the headlines. That's certainly changed over the last month.
Natural gas exploded higher on concerns over a supply shortage and unexpected harsh winter weather. Meanwhile, the price of crude oil has plummeted over massive inventories and slowing demand. Over the last month, natural gas futures are up 34% and crude oil futures are down 21%.
What's interesting is over that same period, metals have done essentially nothing. Gold, which is expected to be a hedge against uncertainty, is down less than a percent. Meanwhile, copper – the key industrial metal – is barely up a quarter of a percent You'd think the most important precious metal and most watched industrial metal would be more volatile over such an eventful month.
However, there is some reason to believe copper could be on the move (and also possibly gold).
The options action in Freeport-Mcmoran (NYSE: FCX) has been very bullish of late. FCX is the world's largest producer of copper and also has a sizeable stake in gold production. Ultimately though, FCX tracks the price of copper more than any other commodity.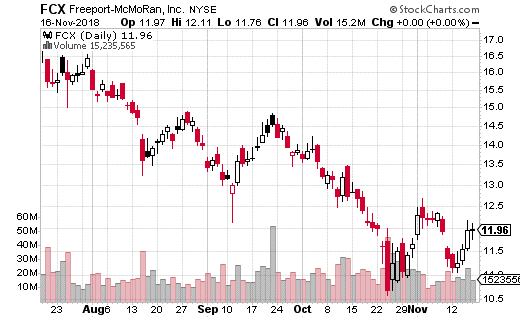 Betting on an upswing in FCX has been a popular trade in its options over the past month, with 64% of the options trades bullish in nature. The stock has dropped 37% so far this year, so a bullish reversal would be something of a surprise given the trend.
But it's not just option sentiment that's bullish for FCX. A very large trade hit the tape this past week which is potentially good news for FCX owners.
With the stock price just under $12, a large call buyer purchased 13,000 January 13 calls for $0.55 per contract. That's a breakeven point of $13.55, with the max loss equal to the amount paid for the options ($715,000). On the flip side, the trade has unlimited upside potential and generates $1.3 million in gains for every $1 above the breakeven point.
This is as bullish as it gets for an options position. The trader even used naked calls instead of a call spread. It's possible the call buyer didn't want to cap gains on the upside by selling a higher call. That would suggest the upside potential of FCX could be quite high.
Regardless, it isn't a lot of money to spend on a call if you're simply buying a small amount of them. It's the type of long trade I have no problems recommending because your risk is low and upside is high. If you think copper (and possibly gold) is likely to rally over the next couple months, this is a cheap, easy way to go long.
1 Simple Trading Hack for Getting an 80% Win-Rate in THIS Market
I've recorded a brand-new options training event titled, "
Become a Fearless Options Trader in 60 Minutes or Less.
" And you're invited!
During this free training, I'm going to reveal the #1 trading hack in my "No Fear" options system. A system I use to make average gains of 28% per winner... while maintaining a bulletproof 80% win-rate throughout 2017 and 2018... even in this market!
Register now.
Click here for more
.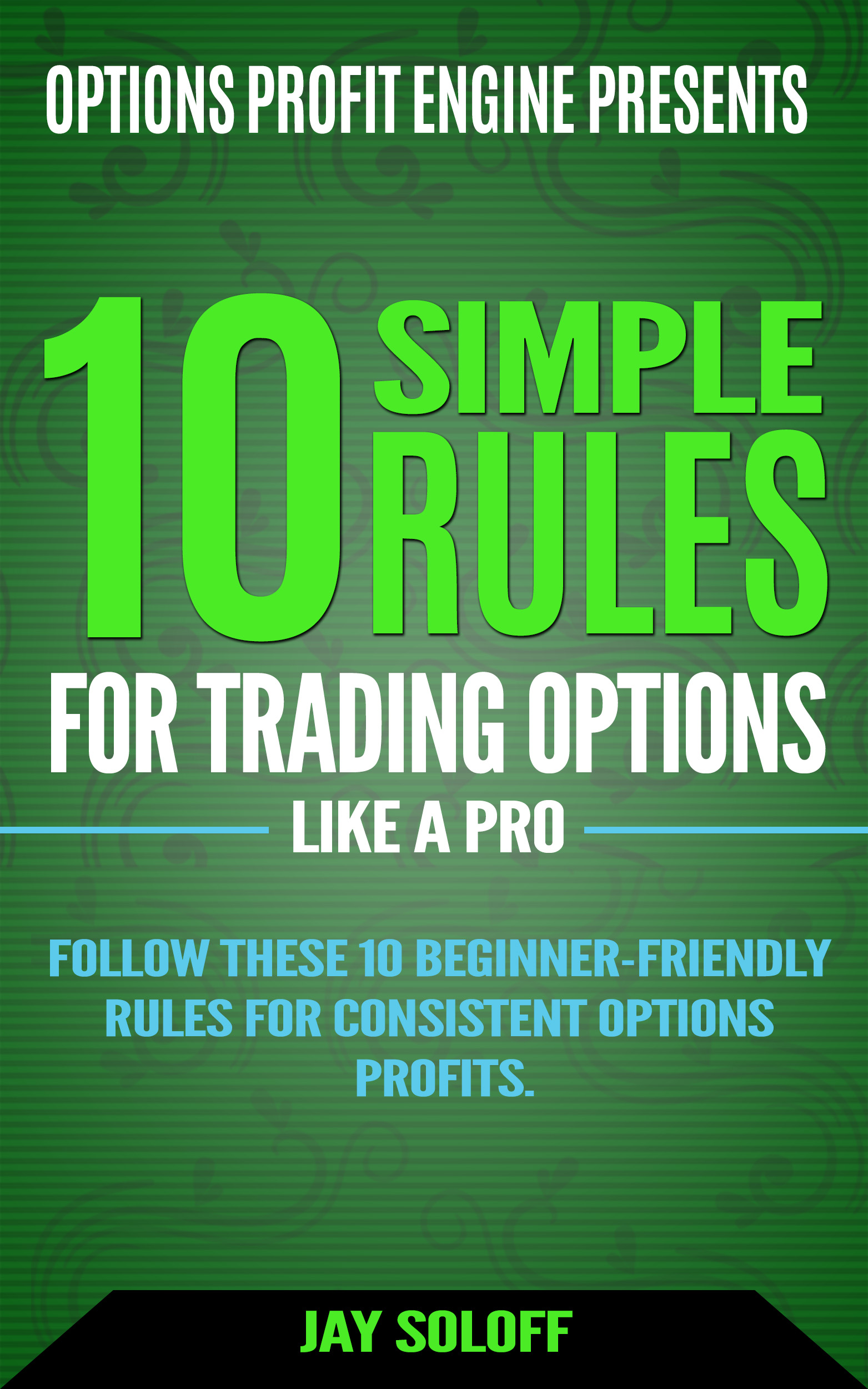 [FREE DOWNLOAD] 10 Simple Rules for Trading Options Like a Pro
Follow these 10 simple rules from 20-year professional options trading veteran, Jay Soloff and start earning a reliable extra income from options.
NO prior experience needed to master these 10 simple options trading rules. 
Enter your email below and receive access to this FREE guide...