When Santa comes to town, the market typically starts to rally. It has happened 24 out of the last 27 years. These seven stocks should serve as nice stocking stuffers through the end of the year.
Santa Claus is coming to town in a few weeks. Granted, many of us stopped believing in the jolly man decades ago, Wall Street still believes in him.
What's known as the Santa Clause rally has proven to be a trend worth betting on, where December is historically a great month to own stocks.
For the month of December, over the last 65 years, the S&P 500 has been up 1.7% on average, making it the best performing month of the year for the index. And over the last 27 years, from December 16th to year-end, the S&P 500 has been up 24 times.
One way to profit from this Santa rally is to piggyback on the trend known as "window dressing." This is where hedge funds and mutual funds dump their losing stocks and buy winners during December. They do this to ensure the holdings in their annual publications look "good."
So, while it's a marketing ploy to some degree, it still means a boom for certain stocks, where stocks that are already up big for the year could get an extra boost around Christmas.
With that in mind, Santa won't disappoint this year. Here are the top three places to capitalize on window dressing and capture as much of the Santa Claus rally as possible.
No. 1 Place To Find Window Dressers: On A Roll
Investors and money managers will be looking to add stocks that have been on a roll of late and where they assume their momentum will carry over to the New Year. The two stocks below have handily beat the market this year and are up 20% over the last three months.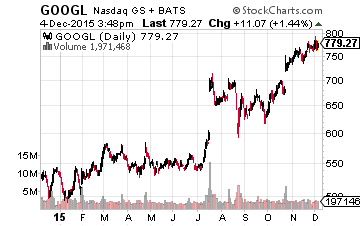 Meaning — they'll look good in any portfolio and should do well for the Santa rally. First up is Alphabet (NASDAQ: GOOGL), which is part of the big tech companies that have been handily outperforming the market this year.
Alphabet did a lot this year, including changing its name from Google, to help secure its position among must own big tech stocks. Then there's the fact that branding advertising is becoming more effective, pushing online ad spending higher. Alphabet owns the online ad market but also has a stronghold on the smartphone market with Android. The company really is a cash generating machine.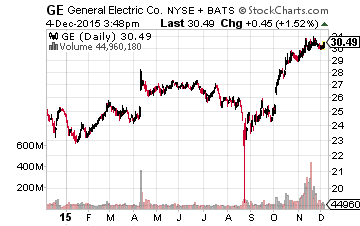 General Electric (NYSE: GE) is an unexpected name on the list, driven in part by the mass restructuring it's been doing lately.  Shares are up 44% on the year. But with more strategic repositioning to come at GE, managers won't miss owning this heading into 2016.
No. 2 Place To Find Window Dressers: Get 'Em Cheap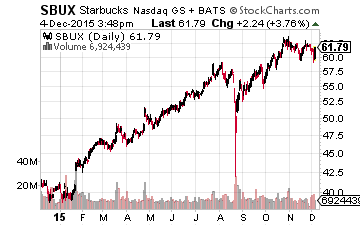 Window dressing and Santa rallies aren't all about momentum, many investors will be looking to scoop up the outperforming stocks that are still cheap or have sold off of late. Look at a name like Starbucks (NASDAQ: SBUX), which is up over 40% on the year, but down over the last month.
The name is one of the most innovative in the consumer goods business, staying on-trend with offerings and tapping into mobile payments early. Its loyalty program is unrivaled and the foray into the food and alcoholic beverages businesses create catalysts for pushing it higher through next year.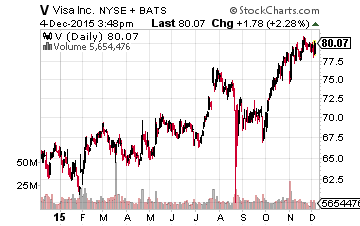 Then there's Visa (NYSE: V), a stock that's up 25% for the year, but still trading at an over 10% discount on a forward earnings basis from earlier this year. People won't stop using debit and credit cards anytime soon.
Even with the rise of mobile payments, Visa is king in digital payments. It's got a web of legal and regulatory frameworks that spreads across the globe, giving it some serious competitive advantages. Managers and investors that forgot this in 2015 won't be making the same mistake in 2016.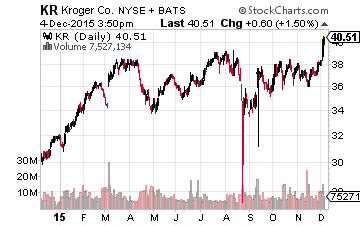 Kroger (NYSE: KR) is up 20% for 2015 and still trading at just 18 times next year's earnings. It's gaining market share despite the rapid rise of organic grocers, proving it can hold its own. More managers will be scooping this name up as they realize that low gas prices might be here to stay; over half of Kroger's stores offer gasoline, which is a key traffic driver for them.
No. 3 Place To Find Window Dressers: Can't Miss Stocks
This group of stocks has crushed not only the market but their peers this year. Managers can't afford to pass these guys up heading into the New Year. Both stocks below are up 30% on the year and have rallied 15% in just the last three months.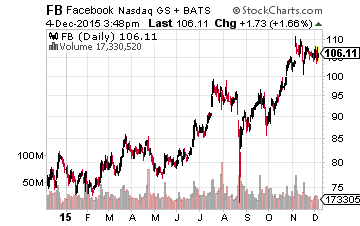 Missing out on owning Facebook (NASDAQ: FB) has been haunting managers for years. This stock's return has been more than double the NASDAQ Composite since it went public.
2015 was another banner year, and investors have to finally wise up to the stickiness of the Facebook platform before 2016 gets here. The social network still owns a lot of info and data about users that it can monetize.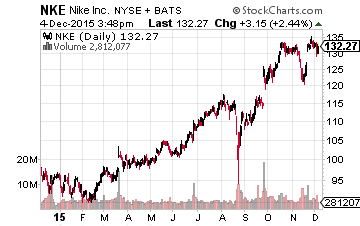 Nike (NYSE: NKE) has long been a must-own, killing it year after year. But there are those managers that are just not realizing this. The company still commands a premium on its product prices, allowing it to generate outsized margins compared to its peers. It now has a global stronghold on footwear, apparel, and various equipment. Trading at 26 times next year's earnings, investors are still getting it for cheaper than they could have earlier in the year.
In the end, whatever the true reason is for the Santa rally, it's too powerful to ignore. Stocks that have been doing well should continue to do so for the rest of the year. Look for those vanity stocks that look good in portfolios, but also have strong underlying fundamentals that make them worth owning for the long-term.
Finding companies that can perform no matter if the market moves up or down in the shorter term is all about dividends. A combination of a high yield and consistent dividend growth in stocks is what can give you the most consistent gains out of any strategy available.
Right now you can find over twenty of these stocks to choose from in the Monthly Paycheck Dividend Calendar, an income system used by thousands of dividend investors enjoying a steady stream of cash.
The Monthly Dividend Paycheck Calendar is set up to make sure you receive a minimum of 5 paychecks per month and in some months 8, 9, even 12 paychecks per month from stable, reliable stocks with high yields. If you join my calendar by Wednesday, December 16th you will have the opportunity to claim an extra $3,957.50 in dividend payouts by January.
The Calendar tells you when you need to own the stock, when to expect your next payout, and how much you can make from stable, low-risk stocks paying upwards of 12%, 13%, even 15% in the case of one of them. I've done all the research and hard work; you just have to pick the stocks and how much you want to get paid.
The next critical date is Wednesday, December 16th (it's closer than you think!), so you'll want to take before that date to make sure you don't miss out. This time, we're gearing up for an extra $3,957.50 in payouts by January, but only if you're on the list before the 16th. Click here to find out more about this unique, easy way of collecting monthly dividends.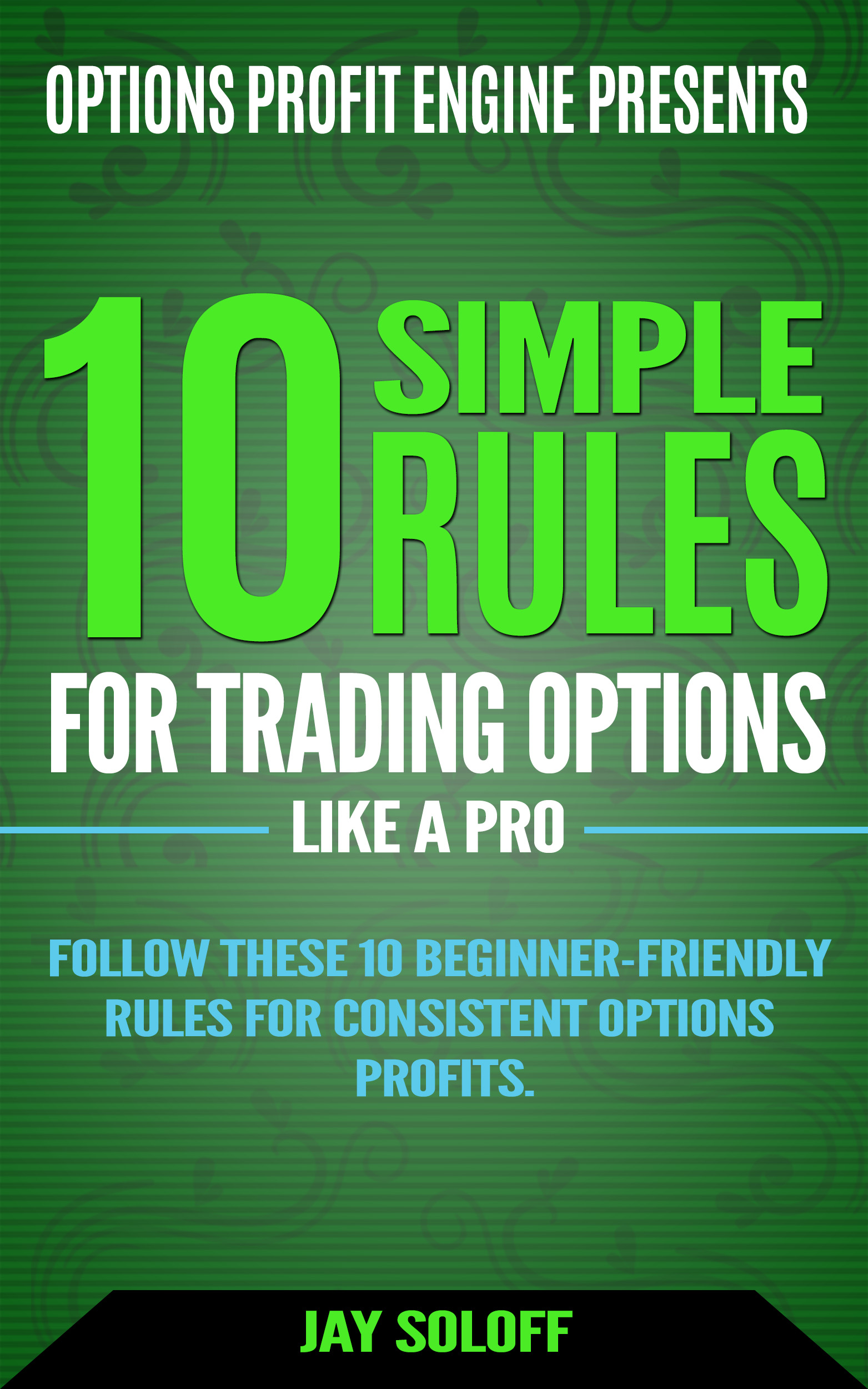 [FREE DOWNLOAD] 10 Simple Rules for Trading Options Like a Pro
Follow these 10 simple rules from 20-year professional options trading veteran, Jay Soloff and start earning a reliable extra income from options.
NO prior experience needed to master these 10 simple options trading rules. 
Enter your email below and receive access to this FREE guide...