Now that we officially have a new income tax bill, investment decisions can be made about companies that will benefit most from a lower corporate income tax rate. The corporate income tax rate has been lowered from 35% to 21%. This means that companies that were paying at the maximum rate will have a lot of new, free cash flow in the new year.
There are several ways a corporation can choose to put that new-found cash flow to work. Here are some of the options:
Increase the pay rates for all or specified groups of employees.
Increase spending on growth projects or new hires to propel further growth of the business.
Pay down debt.
Raise dividend rates.
Buyback shares, which will help boost earnings per share in the future.
Most companies will come out with plans that will include a combination of these uses of higher cash flow. As an income focused stock analyst, I would like to see companies announce meaningful increases to their current dividend rates. This move would show that management is focused on rewarding shareholders.
Let's take a look at five blue chip stocks with histories of dividend growth and big federal income tax bills. One strategy would be to buy these stocks and wait for management announcements on what they plan to do with their income tax windfalls. Big dividend boosts are the goal. Hang on to the stocks where there is a significant increase in the dividend rate and sell the others.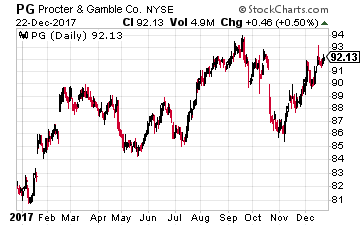 In 2016, Procter & Gamble Co (NYSE: PG) paid $3.34 billion in income taxes compared to an after-tax income of $10.5 billion. On a per share basis, the company reported EPS (which is always after-tax) of $3.80 and paid dividends of $2.66. For 2017, EPS is projected to grow by 6% and the company increased the dividend by 3%.
For P&G, the 40% reduction in corporate income taxes will boost the bottom line by about 13%. I would be looking for a 10% dividend boost from this company in 2018. The stock currently yields 3.0%.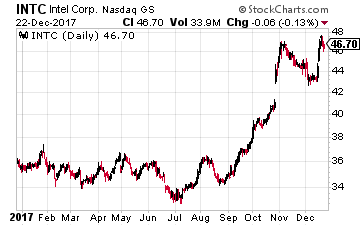 Intel Corporation (NASDAQ: INTC) paid income taxes of $2.62 billion in 2016 compared to net income of $10.3 billion. Last year dividends of $1.04 per share were paid compared to EPS of $2.12 per share. In 2017, the INTC dividend was increased by 4.8%. Intel also has a lot of cash stuck offshore, which will likely come back to the U.S. under the new tax rules.
From this stock I would like to see a 10% increase in the regular dividend rate and possibly a one-time special dividend at the end of 2018. The stock currently yields 2.4%.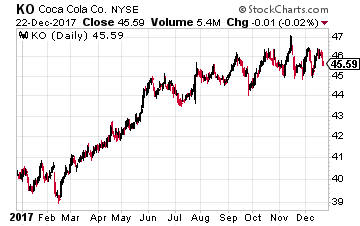 The Coca-Cola Co (NYSE: KO) paid $1.57 billion in income tax in 2016, leaving $8.63 billion in net income. EPS was $1.49 per share and dividends of $1.40 per share were paid. Last year was a down year for net income, and KO is on pace to report around $2.00 per share in EPS for 2017. Corporate income taxes paid in 2017 will be well over $2.0 billion. A 40% reduction in taxes paid would boost EPS by about 9%.
For 2017, Coke increased the dividend by 5.7%. A 10% increase in 2018 would be acceptable.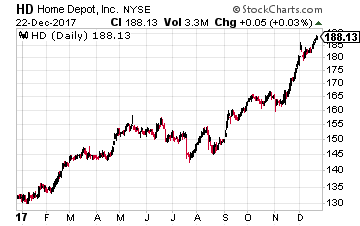 In 2016, Home Depot Inc (NYSE: HD) reported income tax expense of $4.8 billion, leaving net income of $8.4 billion. This company pays a lot of corporate income tax! Earnings were $6.45 per share, and dividends were $2.76 per share. In 2017, Home Depot increased its dividend by 29%.
The corporate income tax reduction will boost earnings by 23% and the company is growing EPS in 2017 by over 20%. This company could easily boost the dividend by 40% in 2018. The stock yields 1.9%.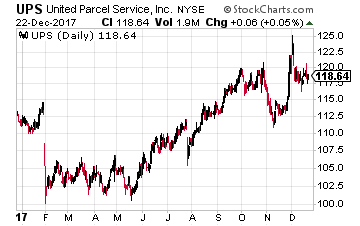 United Parcel Service, Inc. (NYSE: UPS) reported $1.7 billion in income tax, leaving $3.43 billion of net income. 2016 Dividends were $3.12 per share against EPS of $3.87. In 2017 the dividend was increased by 6.4%. Net income per share in 2017 is running about 5% above the 2016 rate.
The corporate tax reduction will boost UPS net income by close to 50%. I would like to see this company increase its dividend by at least 25% in 2018. The stock currently yields 2.8%.
The #1 Stock to Retire on (Over $1 million in income available)
Retiring well doesn't have to be complicated. Forget "buy and hold" investments… forget options… forget Bitcoin…
One stock is all you need. And it's not a blue chip stock like Wal-Mart. Over your entire retirement, you should see over $1 million hit your bank account thanks to this stock.
If you're serious about a retirement with less financial worries, this #1 stock is your secret weapon. The first payout of the $1 million is days away. Click here before you miss the window.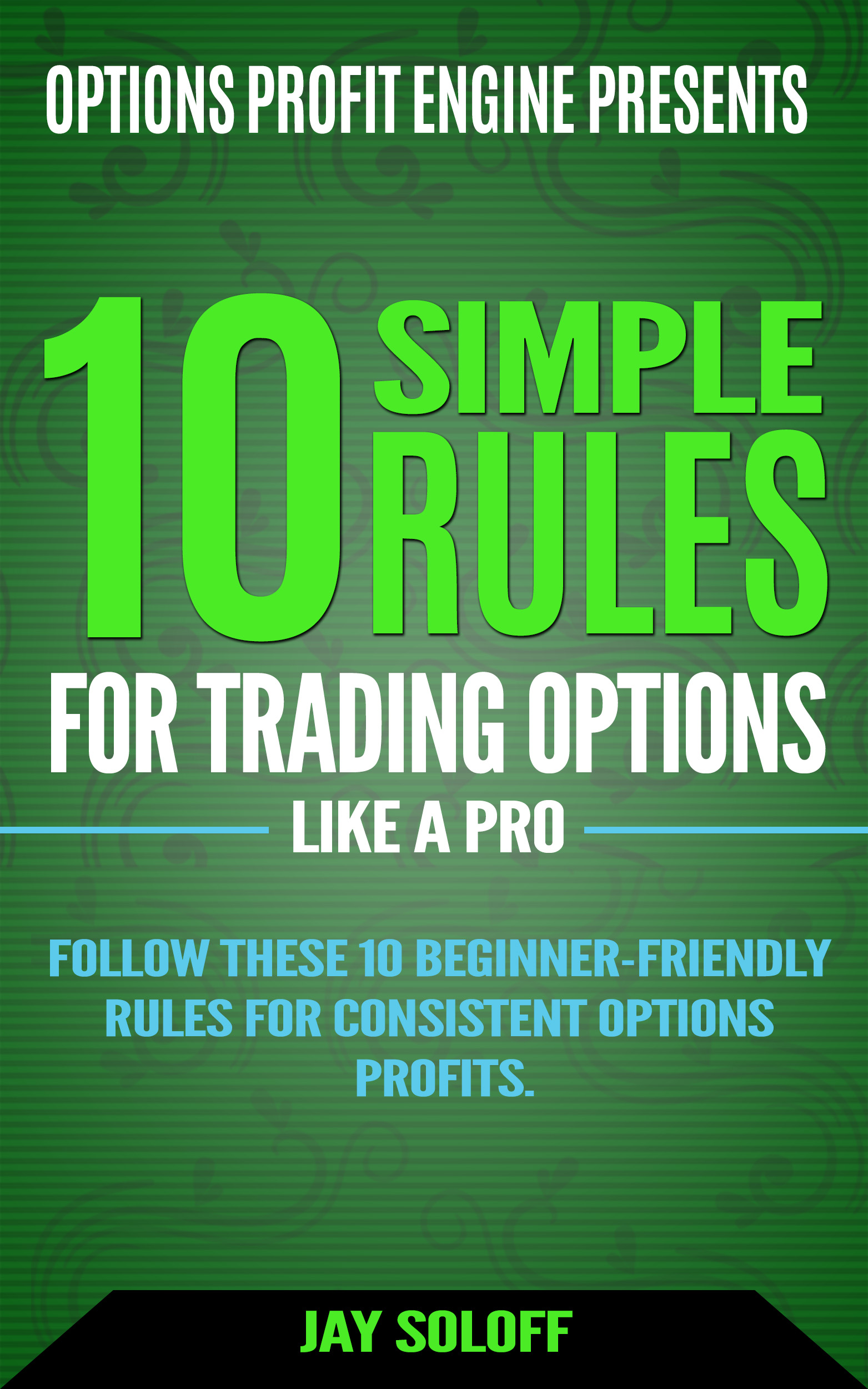 [FREE DOWNLOAD] 10 Simple Rules for Trading Options Like a Pro
Follow these 10 simple rules from 20-year professional options trading veteran, Jay Soloff and start earning a reliable extra income from options.
NO prior experience needed to master these 10 simple options trading rules. 
Enter your email below and receive access to this FREE guide...