Give yourself a pay raise every year with these five REIT stocks that are growing their dividends at impressive rates. Be sure to buy them soon as all five have histories of raising their dividends in early January.
A REIT worth owning should reward investors with regular dividend rate increases. The typical REIT announces a new, higher dividend once a year, followed by four quarterly payouts at the new rate. Across the REIT world, increases happen every month of the year, but January is a popular month for companies to announce a new dividend rate. A dividend bump often results in a share price increase as investors jump in to earn the new higher income rate.
My REIT database includes about 100 REITs with histories of regular dividend increases. With the large number of companies that pick January as the month to announce new dividend rates, today I am going to cover those REITs that should announce an increase in the early days of the new year. You can get a jump on the rest of the REIT investing crowd by picking up shares a few weeks before the news comes out.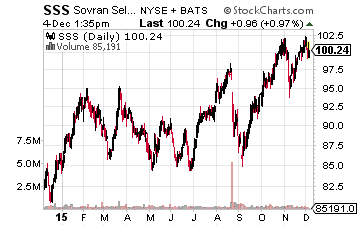 Sovran Self Storage Inc (NYSE: SSS), is a high growth REIT, growing its dividend rate by 89% since 2012.  The company has announced a higher dividend in January for each of the last three years. It has also made two mid-year dividend boosts. Adjusted FFO was $1.32 per share for the 2015 third quarter, compared to the current $0.85 quarterly dividend rate. Historically, SSS announces a dividend in the first week of January, with a mid-month record date and payment at the end of January.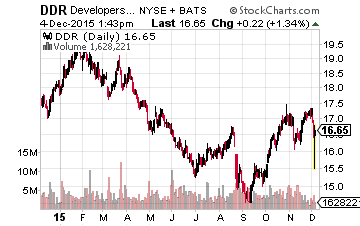 DDR Corp (NYSE: DDR) develops, acquires, owns and, manages shopping centers. DDR has been a low-teens percentage dividend grower for the last several years. The increase in January this year was 11.3%. The company reported third quarter operating FFO of $0.31 per share, up 7% from a year earlier. The current dividend rate is $0.1725 per share per quarter. Historically DDR announces a new dividend rate during the first week in January with March record and payment dates. The stock currently yields 4.1%.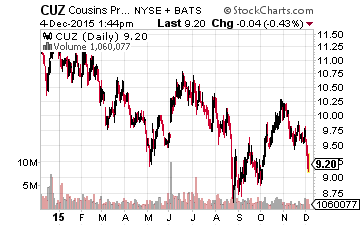 Cousins Properties Inc (NYSE: CUZ) acquires, owns and manages class A office and mixed use properties with a focus area of Georgia, Texas, and North Carolina. Third quarter FFO of $0.24 per share was up 20% from a year earlier, and the 9 months FFO/share was up 15.8%. The 2015 dividend rate is $0.08 per share quarterly. Cousins Properties historically announces a new dividend rate in mid-January with February record and payment dates. This year, the dividend was increased by 6.7%. CUZ currently yields 3.5%.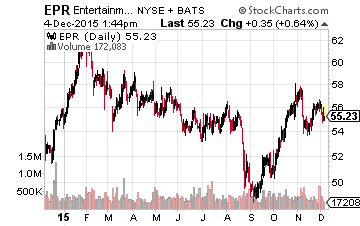 EPR Properties (NYSE: EPR) focuses its real estate investments in three different business sectors. Primary is the ownership and triple-net leasing of entertainment complexes and multiplex theaters. The second sector is the ownership of golf and ski recreation centers, also triple net leased. The third sector is the construction, ownership, and leasing of private and charter schools. EPR pays monthly dividends and has grown the dividend rate by an average of 7% per year for the last five years. The new dividend rate is announced in mid-January, with an end of January record date and mid-February payment. EPR currently yields 6.6%.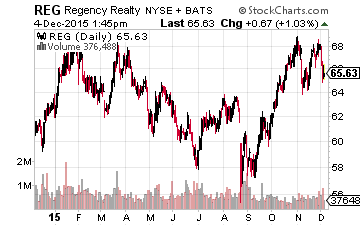 Regency Centers Corp (NYSE: REG) owns and manages over 200 grocery-anchored shopping centers located in 21 states. This REIT just started growing its dividend again post-recession in 2014. Last year the dividend was increased by 1.6% and for this year the rate was bumped up by 3.2%. Third quarter core FFO per share was up 7% compared to a year earlier. The current dividend of $0.485 is 63% of FFO. REG announces its New Year dividend in mid-January with a late February record date and early March payment date. The stock yields 3.0%.
The list above provides a range of REIT types, yields and growth potential. Share prices in general are down due to higher interest rate fears. A nice dividend boost is a good antidote for those rate fears.
Finding companies that regularly increase their dividends is the strategy that I use myself to produce superior results, no matter if the market moves up or down in the shorter term. The combination of a high yield and consistent dividend growth in stocks is what has given me the most consistent gains out of any strategy that I have tried.
And, there are currently over twenty of these stocks to choose from in my Monthly Paycheck Dividend Calendar, an income system used by thousands of dividend investors enjoying a steady stream of cash.


Position: Long EPR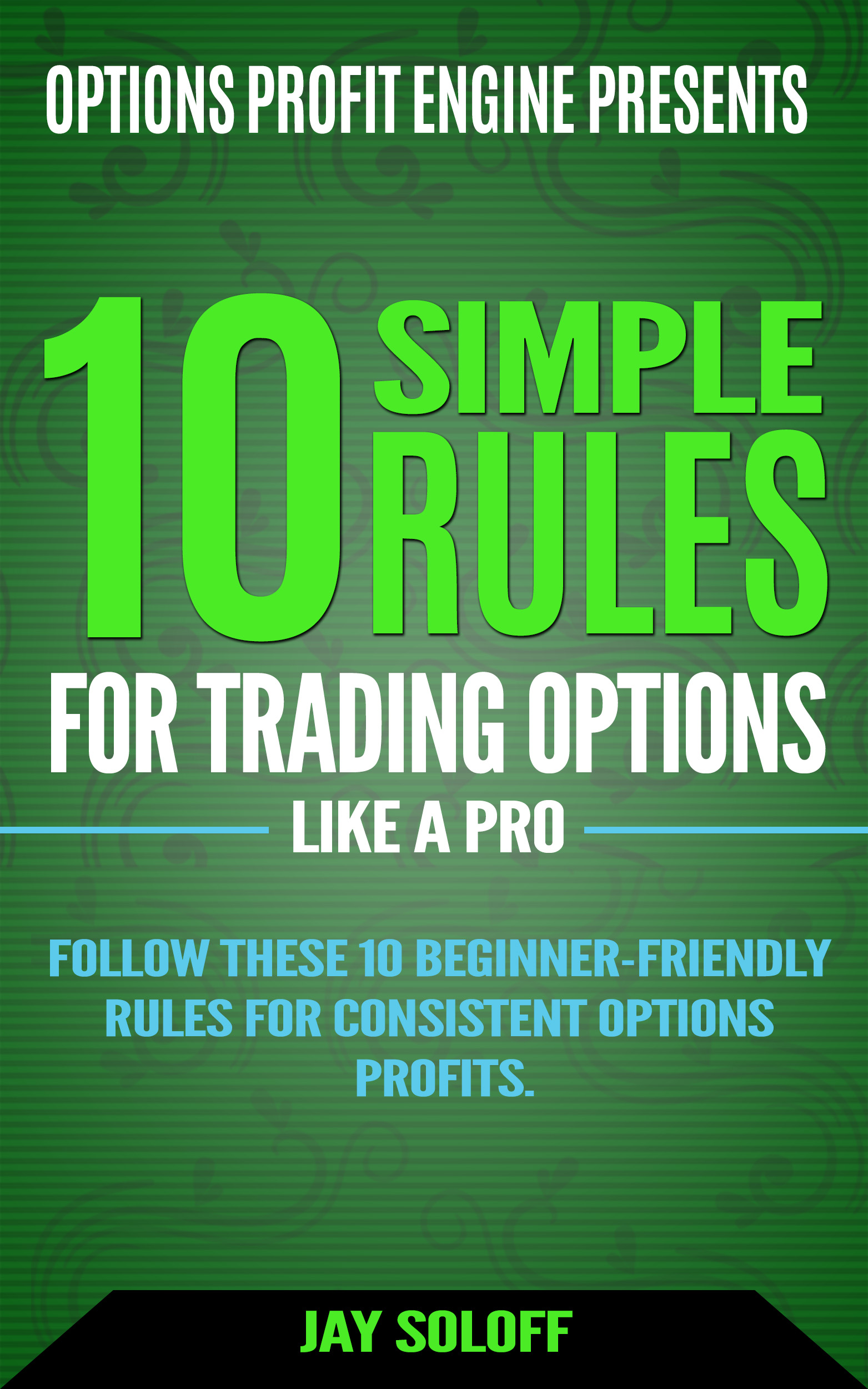 [FREE DOWNLOAD] 10 Simple Rules for Trading Options Like a Pro
Follow these 10 simple rules from 20-year professional options trading veteran, Jay Soloff and start earning a reliable extra income from options.
NO prior experience needed to master these 10 simple options trading rules. 
Enter your email below and receive access to this FREE guide...