We are almost at the end of another year, and I hope your dividend income stream has marched steadily higher throughout 2017. One bit of assistance I like to provide is to list those real estate investment trusts (REITs) expected to announce higher dividend rates in the upcoming months. This knowledge can give you a jump on the rest of investing public, which will be surprised when the positive news is actually announced.
I maintain a database of about 130 REITs. With it I track current yields, dividend growth rates and when these companies usually announced new dividend rates. Most REITs announce a new dividend rate once a year, and then pay that rate for the next four quarters. Currently about 90 REITs in my database have recent and ongoing histories of dividend growth. Out of that group, higher dividend announcements will happen during almost every month of the year. Recently, REIT values have been under pressure pending a Fed rate hike next month. However, actual earnings results have met or exceeded expectations. Lower share prices mean that current yields are higher. Dividend increases are the best defense against higher market interest rates. Higher dividend announcements may be the catalyst that starts the price recoveries for individual REIT shares.
See also: 2 Dividend Stocks Under $10 About to Enter Their Peak Season
My list shows five companies that historically announce higher dividends in December and should do so again this year. Investors will start earning the higher payouts in the new year. Remember, you want to buy shares before the dividend announcement to get the benefit of a share price bump caused by the positive news event. Here are the REITs expected to raise dividend you'll want to consider: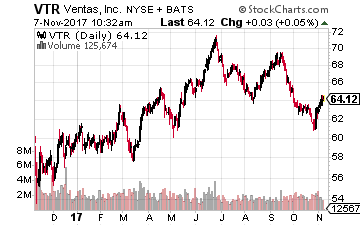 Ventas, Inc. (NYSE: VTR) is a large-cap REIT that owns a portfolio of properties leased by companies providing the full range of healthcare services. Ventas has done very well for investors, growing its dividend at a compounding 9% annual rate for the last 10 years. In 2015 the company spun off most of its skilled nursing care properties into a new publicly traded REIT called Care Capital Properties Inc. (NYSE: CCP). With the spin-off Ventas adjusted its dividend lower to account for the lost revenue and did not increase the rate in 2015. In 2016, dividend growth resumed with a 6.1% increase announced in December. For 2017, I expect a 5% to 6% increase in the quarterly payout. The next dividend will be declared on about December 10, with a mid-month ex-dividend date and payment at the end of the year. VTR yields 4.9%.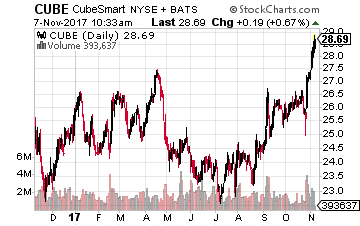 CubeSmart (NYSE: CUBE) is a mid-cap sized self-storage properties REIT. This has been a fast growth REIT, with the dividend growing by 140% over the last five years. Growth in the self-storage space has moderated, but this means a decline to low teens annual growth from the previous 20% per year rates. I am looking for a 10% to 12% dividend boost this year. The new dividend rate will be announced in mid- December. The stock will go ex-dividend at the end of December with payment in mid-January. CUBE yields 3.9%.
SL Green Realty Corp (NYSE: SLG) develops, owns and finances all types of commercial real estate located almost exclusively on the island of Manhattan, New York City. SL Green has announced dividend increases more than 20% in recent years. Last year, the payout to shareholders was boosted by 7.6%. Business results at SL Green are variable, so it's hard to predict the level of this year's increase. I expect a low teens increase this year. The new dividend should be announced during the first few days of December. Ex-dividend will be near the end of the month, with the payment in mid-January. SLG yields 3.25%.
CoreSite Realty Corp (NYSE: COR) is a data center REIT and is one of the fastest growing companies in the REIT sector. Last year the company increased its dividend by 26%. Free cash flow out which dividends are paid has grown by 21% over the last year. Another 20% dividend boost is very possible. The new dividend will be announced in early December, with ex-dividend at the end of the month and the dividend will be paid in mid-January. COR yields 3.3%.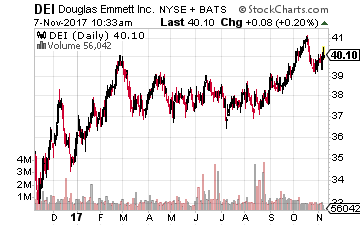 Douglas Emmett, Inc. (NYSE: DEI) is a regionally focused REIT, owning and operating office and multi-family properties in California and Hawaii. The has a strong focus on developing new properties or redeveloping currently owned properties for higher, better use – and rents.  The DEI dividend has been increased every year since 2011. Last year the payout was increased by 4.5%. The current dividend is just 60% of FFO, with cash flow per share growing by about 5% per year. I forecast another 5% dividend increase to be announced on about December 8. Ex-dividend will be at the end of December and the payment will be in mid-January. DEI yields 2.3%.
Any one of these five stocks would be a great addition to your dividend growth portfolio. You see, it's not just important to include high-yield stocks that give you income now, but to hold stocks with a strong history of growing their dividend year after year. It's like getting a raise every… that you didn't have to ask the boss for.
These are the same kinds of stocks that I recommend as a core part of my high-yield income system called the Monthly Dividend Paycheck Calendar. It's a system used by thousands of investors right now to produce average monthly paydays of nearly $4,000 in extra income. And it's helped to solve a lot of income problems and retirement worries.
Quality REITs need to be a core component to your income portfolio. Not only do you get the high yields but you also enjoy rising dividends and as we've seen from historical examples, share price gains as an added bonus. There are several best in class REITs in the portfolio of my Dividend Hunter service which features the Monthly Dividend Paycheck Calendar.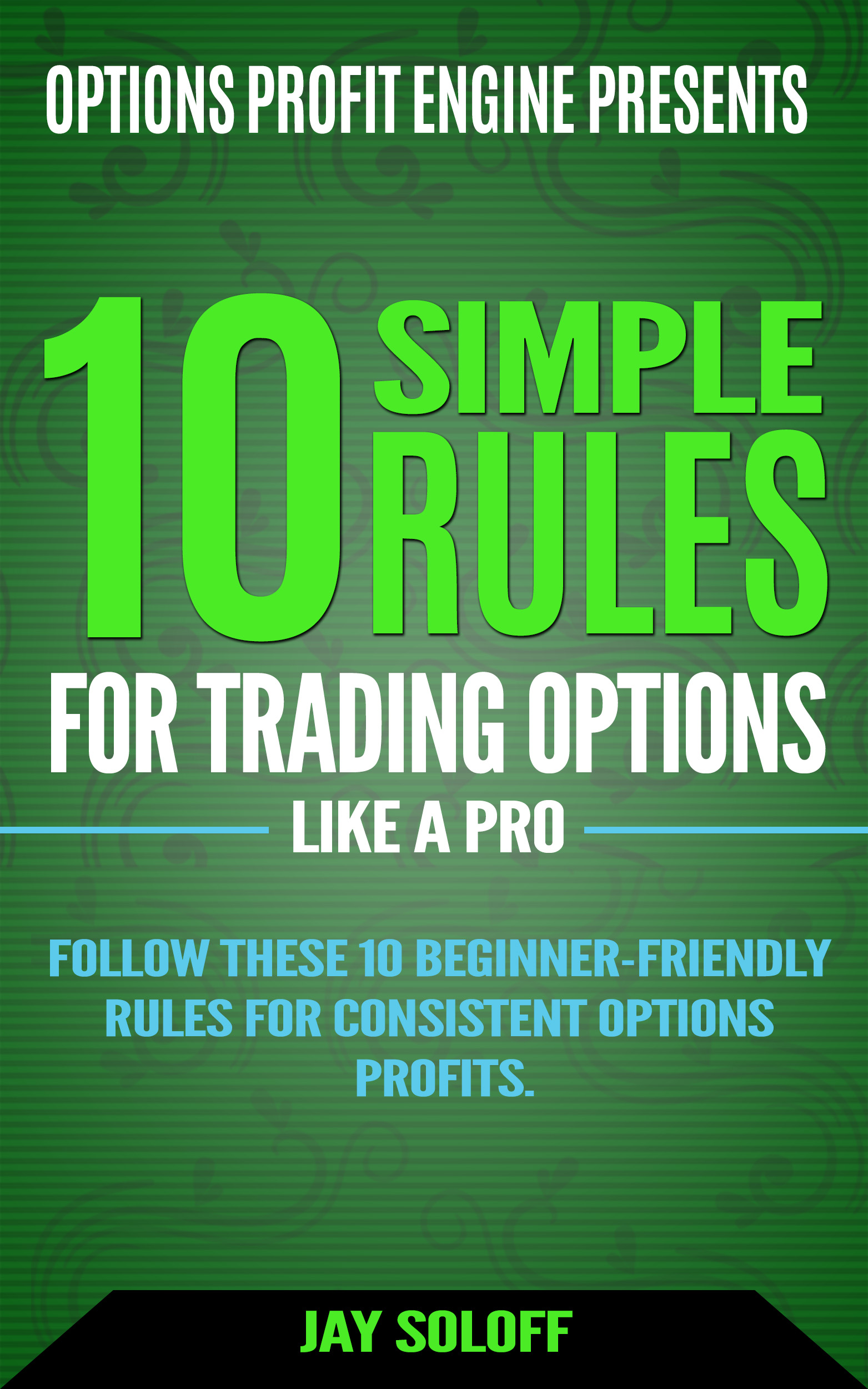 [FREE DOWNLOAD] 10 Simple Rules for Trading Options Like a Pro
Follow these 10 simple rules from 20-year professional options trading veteran, Jay Soloff and start earning a reliable extra income from options.
NO prior experience needed to master these 10 simple options trading rules. 
Enter your email below and receive access to this FREE guide...