With the start of a new year, it is natural to look for ideas to help your stock portfolio grow during the year. One bit of assistance I like to provide is to list those real estate investment trusts (REITs) that should announce higher dividend rates in the upcoming months. This knowledge can give you a jump on the rest of investing public, which will be surprised when the positive news is announced.
I maintain a database of about 130 REITs. With it I track current yields, dividend growth rates and when these companies have usually announced new dividend rates. Most REITs announce a new dividend rate once a year, and then pay that rate for the next four quarters. Currently about 90 REITs in my database have recent and ongoing histories of dividend growth. Out of that group, higher dividend announcements will happen during almost every month of the year. In 2017, the overall REIT sector ended flat for share values, with a total return consisting of the dividend yields. Through the same period, many REITs increased their quarterly or monthly dividend rates. As a result, current yields are comparatively higher than a year ago for many stocks in the sector. Higher dividend announcements can be the catalyst that starts the price recoveries for individual REIT shares.
February is an active month for REITs to announce dividend increases. Many companies use their announcement of the previous year's financial results as a good time to declare the dividend rate for the upcoming year. Here are five REITs that I expect to announce significant dividend increases next month.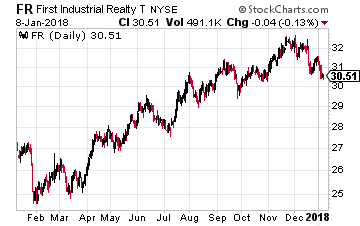 First Industrial Realty Trust, Inc. (NYSE: FR) acquires, owns and leases out industrial properties used by light industrial, warehouse and R&D companies. The company has grown its dividend by over 100% over the last two years, including a 10.5% increase last year. For the first nine months of 2017, FFO per share was up 7.5%. First Industrial pays out about 50% of FFO as dividends. Net income per share growth – which drives the minimum dividend paid – indicates another 10% dividend increase is probable.
The new dividend rate is announced with the fourth quarter earnings report that comes out in the second half of February. Record date will be the end of March with a late April payment date. FR yields 2.8%.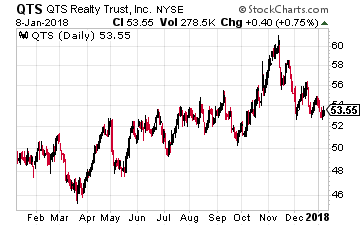 QTS Realty Trust Inc (NYSE: QTS) is a mid-cap – $2.5 billion value – data center REIT that came to market with an October 2013 IPO. The company is growing rapidly, but FFO per share growth is lagging revenue growth. Reported 2017 adjusted FFO per share was up 5% for the first nine months of last year.  In February 2017, the company announced an 8.3% dividend boost.
This year I forecast a 5% to 7% increase. The new dividend rate should be declared in late February with an early April payment and around March 20 record date. QTS yields 2.9%.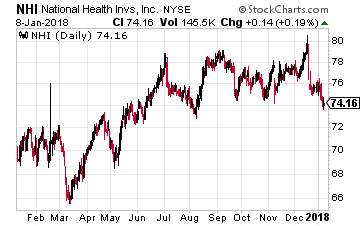 National Health Investors Inc. (NYSE: NHI) is engaged in the business of owning and financing healthcare properties. Its portfolio consists of real estate investments in independent living facilities, assisted living facilities, entrance-fee communities, senior living campuses, skilled nursing facilities, specialty hospitals and medical office buildings. Last year the company increased its dividend by 5.6%. Through the 2017 third quarter AFFO per share was up 9.3% compared to the same period in 2016.
The company should announce an 8% to 9% dividend increase this year, compared to 5.5% for the last couple of years. The next dividend will be announced in mid-February with an end of March record date and payment in early May. NHI currently yields 5.1%.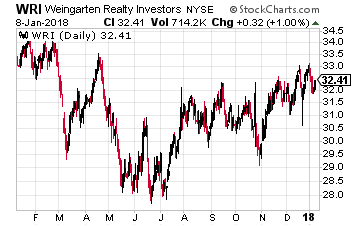 Weingarten Realty Investors (NYSE: WRI) is engaged in the business of owning, managing and developing retail shopping centers. Its 230 plus properties consist primarily of neighborhood and community shopping centers. This REIT has increased its dividend every year since 2010. Last year the company increased its quarterly dividend by 5.5% and paid a special $0.75 per share dividend in December. For the first three quarters of 2017, core FFO per share was 5.8% higher than over the same period in 2016. Another 6% dividend increase in 2016 seems probable. The next dividend will be announced in mid-February. Ex-dividend will occur in early March, with a mid-March payment date. WRI currently yields 4.8%.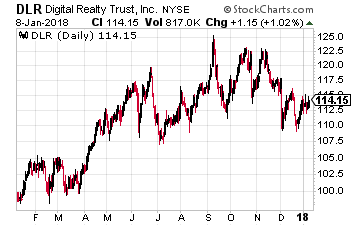 Digital Realty Trust, Inc. (NYSE: DLR) is a large-cap data center REIT with an 11-year history of above average dividend growth. Last year, the dividend was increased by 5.7%, compared to the 10-year average annual double-digit percentage bump. Growth in 2017 has improved and I expect a 7% to 9% dividend increase for 2018.
The next dividend will be announced in mid-February, with a mid-March record date. Payment of the new dividend rate will start at the end of March. DLR currently yields 3.3%.
BONUS RECOMMENDATION: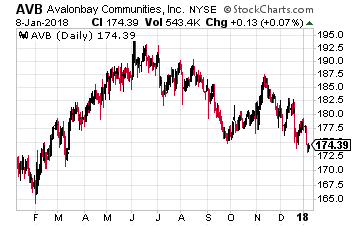 AvalonBay Communities Inc (NYSE: AVB) business is the development, redevelopment, acquisition, ownership and operation of multifamily (apartment) communities primarily in New England, the New York/New Jersey metro area, the Mid-Atlantic, the Pacific Northwest, and Northern and Southern California. The company is focused on the high-end of the apartment spectrum. AVB stopped growing dividends, but did not cut them, from 2008 through 2011. In recent years, the payout has grown by mid-single digits, including a 5.2% increase in 2017. FFO growth in 2017 points to another 5% to 6% increase this year. AvalonBay announces a new dividend rate in early February, with an end of March record date and payment in April. The stock yields 3.3%.
Pay Your Bills for LIFE with These Dividend Stocks
Get your hands on my most comprehensive, step-by-step dividend plan yet. In just a few minutes, you will have a 36-month road map that could generate $4,804 (or more!) per month for life. It's the perfect supplement to Social Security and works even if the stock market tanks. Over 6,000 retirement investors have already followed the recommendations I've laid out. Click here for complete details to start your plan today.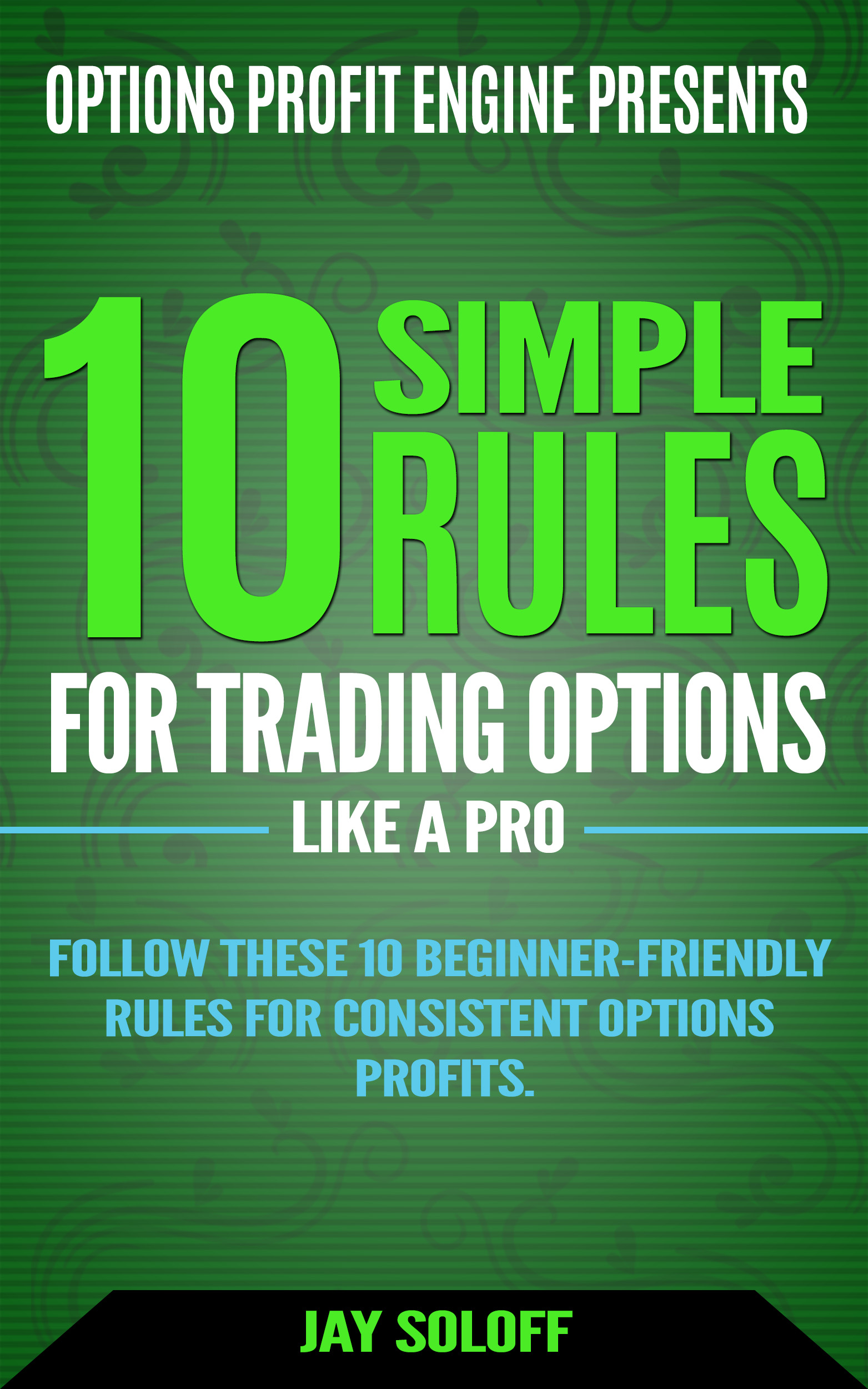 [FREE DOWNLOAD] 10 Simple Rules for Trading Options Like a Pro
Follow these 10 simple rules from 20-year professional options trading veteran, Jay Soloff and start earning a reliable extra income from options.
NO prior experience needed to master these 10 simple options trading rules. 
Enter your email below and receive access to this FREE guide...