Former Air Force pilot Tim Plaehn knows a thing about flying under the radar, and he shares five of his favorite lesser-known income stocks. While these stocks may not be as popular as some of their peers, it is not because they are of lesser quality.
Over the course of 2016, the market for higher-yield income stocks has changed dramatically. Impressive share price increases from popular income stocks have driven down current yields. If your investment plans include earning more than 3.5% to 4% in dividend yield, you need to find a way to dig out higher-yield stocks not yet discovered by the rest of the investing crowd.
As an analyst who looks at hundreds of publicly traded companies each year, one truth that I have discovered is that the vast majority of interest by individual investors is focused on a very small number of stocks. The fact that financial writers want their articles to be read means that the published information about income stocks is mostly about the handful of winners in the popularity contest. The result is that investor demand is high for this small number of income stocks. The demand drives up share prices and drives down current yields. To get a feel for how popular a stock is, I look at the number of investors that follow a stock on the Seeking Alpha website. As an
The result is that investor demand is high for this small number of income stocks. The demand drives up share prices and drives down current yields. To get a feel for how popular a stock is, I look at the number of investors that follow a stock on the Seeking Alpha website. As an example, one of the most popular income stocks is the real estate investment trust, Realty Income Corp (NYSE: O). It currently has about 56,000 followers on Seeking Alpha. Realty Income has a 40-year track record of paying monthly, growing dividends. It's a very nice company. However, if you bought shares of Realty Income a year ago, you would have locked in a 5% and growing yield. Now, after a 40% popularity-driven share price gain, O yields just 3.5%. While Realty Income is a very well-run company, at a 3.5% yield it is not a very attractive income investment. There's a big difference.
To earn a higher yield and give ourselves a better chance at future share price gains, one strategy is to find stocks that are not currently popular but may become so in the future. With this tactic, the worst case is that you earn a higher yield than what is being paid by the popular stocks. The best case is that the stock gets discovered, driving up the share price and providing a nice capital gain to go with the higher-yield income stream. A year ago, the REIT Stag Industrial Inc. (NYSE: STAG) had about 1,200 Seeking Alpha followers and was priced to yield 7.7%. This stock was discovered by the income crowd and it now has more than 12,000 followers. The newly found popularity resulted in a 37% share price gain over the last year, to go along with the almost 8% yield.
I screened my REIT database for stocks with above average yields, low follower numbers on Seeking Alpha, and above average dividend growth prospects. Here are five REITs that could put some above average returns into your income stock portfolio.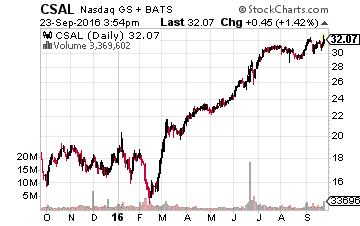 Communications Sales & Leasing Inc. (Nasdaq: CSAL) was spun-off in May 2015 by Windstream Holdings, Inc. (Nasdaq: WIN) with the ownership of Windstream's fiber and copper wireline assets. Since its IPO, CSAL has been on an acquisition binge, adding a wide range of telecom infrastructure assets. The company has not yet announced its first dividend increase, and when that happens, I expect the visibility of this relatively new REIT to explode. CSAL currently yields 7.6%.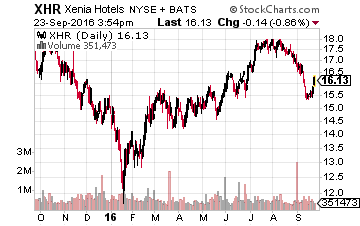 Xenia Hotels & Resorts Inc (NYSE: XHR) is a hotel/lodging REIT that came to market with a February 2015 IPO. Overall revenue and profit growth has slowed for the hotel industry, but as a newer, smaller, nimbler company, I expect Xenia will be able to continue to grow its dividend rate. In February, the company increased the quarterly payout by almost 20%. Currently, XHR yields 6.75%.
SEE ALSO: 3 Dividend Stocks Banking on the World's Surging Population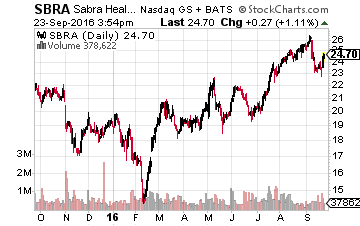 Compared to the large cap healthcare REITs, Sabra Health Care REIT Inc. (Nasdaq: SBRA) hardly gets any notice with its $1.5 billion market value. However, this owner of skilled nursing/transitional care facilities, senior housing facilities and acute care hospitals has grown its dividend at a faster rate – up almost 8% this year – and carries a higher yield than those $20 billion healthcare REITs. SBRA yields 7.2%.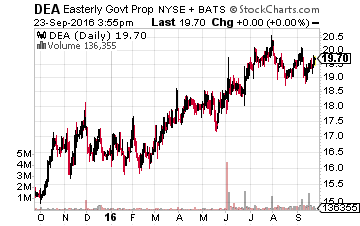 Easterly Government Properties Inc. (NYSE: DEA) is a REIT that acquires properties to be leased by agencies of the Federal government. The company came to market with a February 2015 IPO. With its 100% government guaranteed revenue and strong growth prospects, I expect this to be a 3% yielding REIT in the not too distant future. The low yield will be due to a much higher share price. And with a current yield of  4.7%, to get to the 3% yield the share price will have to increase by over 50%.
Ramco-Gershenson Properties Trust (NYSE:RPT) has been a publicly traded REIT since 1988, yet the stock has just 500 followers on Seeking Alpha. RPT owns 70 shopping centers located in 10 metropolitan areas. This REIT can produce steady 5% per year dividend growth –similar to the Realty Income growth rate– and pay a higher yield. RPT currently yields 4.7%.
Investing in lesser-known dividend stocks with solid businesses and opportunity for growth is just one strategy that I use, and it is effective for finding income investments that have good yields blended with a chance for capital appreciation. However, there is more risk involved with this investing method and it requires you to do your due diligence and make sure that, like the five stocks above, the stocks are actually good candidates.
While you should do more research on the five stocks above to determine if they are right for your portfolio, I have just released a research presentation on an income stock that is one of the safest ways for earning a 7% yield on your money.
With banks paying such minuscule interest to savers everywhere, I figured that doing a thorough analysis on this company and the safety of its dividend payment would be beneficial to investors who need a reliable stream of income but might not be comfortable buying high-yield stocks because of the associated risks.
In this presentation, I will show you exactly why this company can pay a 7% dividend a year every year on their investment and how this stock is an income stock gem that you can buy and hold forever.
Click here find out more about this 7% stock you can buy and hold forever.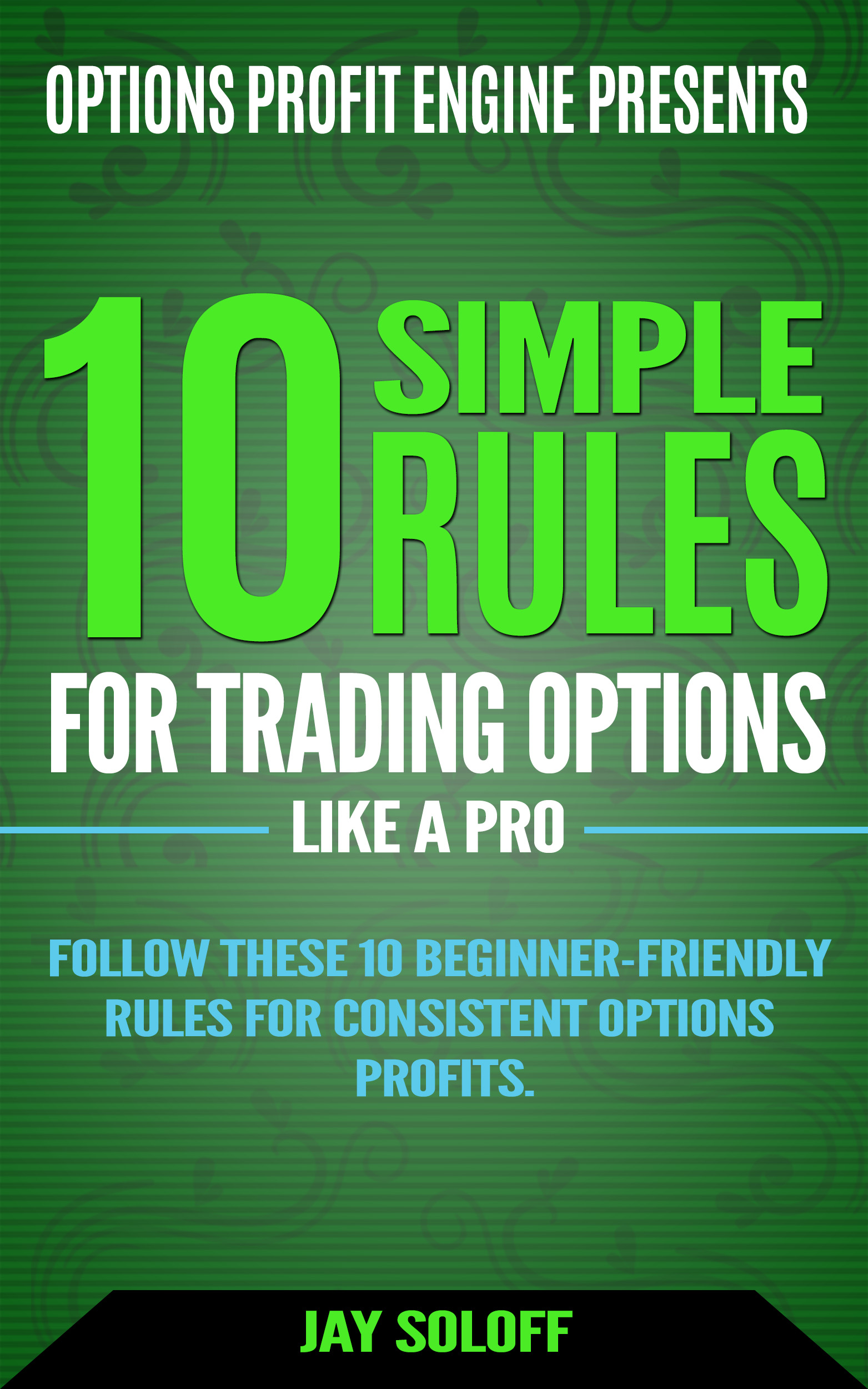 [FREE DOWNLOAD] 10 Simple Rules for Trading Options Like a Pro
Follow these 10 simple rules from 20-year professional options trading veteran, Jay Soloff and start earning a reliable extra income from options.
NO prior experience needed to master these 10 simple options trading rules. 
Enter your email below and receive access to this FREE guide...