How to Generate Reliable, Steady, High Yield Income
from
America's Booming Domestic
Energy Sector
Fellow Investor,
In the last three generations there hasn't been a better time to invest in American domestic energy production. And this time, it's individual investors who reaping the rewards.
While the majors like Exxon Mobil and Shell chase down diminishing oil production in some of the most politically unstable countries in the world, small "regular American" firms right here at home are producing more oil and natural gas every day. Right here in the United States.
And while many of the most speculative plays are still in the hands of private investors, the more stable and mature companies are formed as master limited partnerships.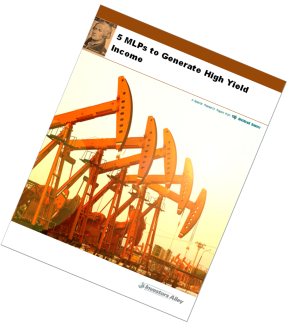 Because MLPs are structured to pay out nearly all of their "profit" back to unitholders (that's MLP jargon for shareholders) they pay some of the highest yields of in the dividend stock universe.
For example, the MLPs in my new report, 5 MLPs to Generate High Yield Income, pay up to 9.5% and they increase those payments very regularly, some even as often as consecutive quarters.
I've just released my new MLP report and I'd like for you to have a copy right now. This is even more urgent because many investments in the energy space are going to up just as it gets colder. It happened last year and seems to happen every year. You'll want to get in on these stocks before they get expensive.
In my new report, 5 MLPs to Generate High Yield Income, you'll discover:
How certain MLPs have a nearly unlimited growth model, the trick is to figure out which ones… page 2
How to determine whether MLPs belong inside or outside your retirement account; I'll explain both options… page 3
The one trick to dealing with special tax reporting issues, follow this and you'll always get it right… page 4
The difference between upstream, midstream, and downstream MLPs and what that means to your income stream… page 5
How you'll avoid paying income taxes on MLP distributions, legally, of course… page 6
A premier upstream MLP with a yield of 9.5%… page 7
An MLP that has made over 131 acquisitions to fuel growth and fund a healthy 8.4% yield… page 9
A closed-end fund concentrating on nearly all aspects of MLP investing and owning some of the very best MLPs available to investors… page 11
10% growth on a 6% yielding MLP… page 16
A bonus recommendation from my 30 Day Dividends service. We're holding this MLP for capital appreciation upwards of 75% and we'll take the 3.4% yield on the dividend payments while wait… page 22
The Dividend Hunter readers happily pay top dollar for my income and dividend stock insights and profitable recommendations on dividend stocks. And they get my special situation research reports, like this new report on MLPs, as a bonus.
But this time, things are trul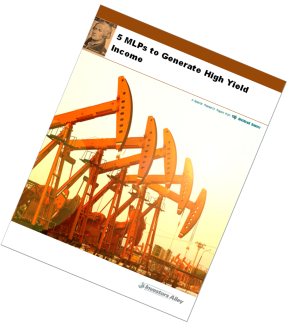 y different. I honestly believe individual investors need to put these MLPs in their portfolios right now. And the compelling and timely information in 5 MLPs to Generate High Yield Income can make the difference between a stable income stream for you or just getting by.
I understand it's not fair to require investor to join The Dividend Hunter sight unseen just to get their hands on the time sensitive information in 5 MLPs to Generate High Yield Income.
After all, regular readers pay up to $99 a year to receive my insights and wealth-building dividend stock investment recommendations.
So I came up with a way to get the wealth-building details of 5 MLPs to Generate High Yield Income to as many investors as possible in an affordable manner.
For the first 100 respondents I'm going to let you purchase 5 MLPs to Generate High Yield Income for just $29.95. And as a bonus, I'll give you a 3 month subscription of The Dividend Hunter for FREE. Zero, Zilch, Nada.
You'll have complete access to the entire portfolio of The Dividend Hunter stock recommendations.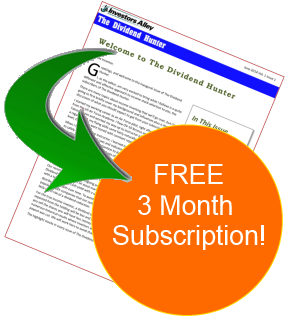 You'll get all the profit potential from my upcoming top quality recommendations. After 3 issues, you'll have detailed research report on each of 6+ of the stock market's best and most stable dividend stocks. Plus all of the stock recommendations from my previous issues.
Everything at your fingertips.
Plus, you'll have ALL of The Dividend Hunter Special Reports.
Best of all, you'll have your own copy of 5 MLPs to Generate High Yield Income, the report that could save your portfolio. Not bad for $29.95. But again, it's important to me to get this research out there, in the hands of investors who truly need it most.
Particularly those who are investing with retirement money.
Other publishers are going to think I'm crazy, giving it all away for less than 30 bucks. They'll say I'm crazy.
I suppose I am. But that's their problem. Not mine. And especially not yours.
Frankly, I'm happy to give it all away. That way you can get everything you need to set your investments in order. And if you enjoy the added income from The Dividend Hunter, you'll become another one of my satisfied readers. It's truly a win-win situation for both of us.
No before we get started, let me give you a little taste of the income potential you'll find inside The Dividend Hunter ground-breaking reports.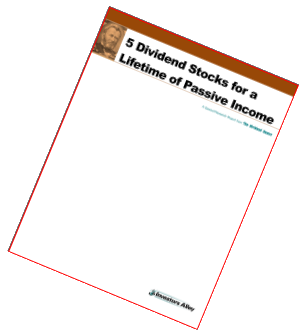 Special Report #1: 5 Dividend Stocks for a Lifetime of Passive Income
This is the starting point for any income investors. In it I've identified five income stocks that constitute the core holdings of our portfolio. These are stocks that have a pattern of raising dividend payments and a commitment to not cutting them. To name a few:
A "best-in-class" commercial real estate investment trust currently paying 7.9% that was IPO'd by a larger investment trust. I like this type of stock because it has the commitment and backing of a much larger sponsor.
The premier financier to the world's shipping fleet that yielding 8.9%. The company weathered the 2008 financial crisis when many of its competitors ran aground. It just raised its dividend on the last payout and looks to continue doing so throughout this year and into next.
A 19-year old corporate debt manager paying 7.8%. The firm wisely stayed private for the first 17 years of its existence and only recently went public.
One of the most diversified infrastructure and transportation firms with revenue streams derived from private aviation, tanker terminals, chemical storage, gas and propane distribution, and heating and power back-up for high rises in major metros. It currently pays 6.1%.
The leading investment trust in senior housing, nursing facilities, and medical offices and hospitals. No matter which way you are on Obamacare, America's aging population will demand more medical services and procedures and this 4.3% dividend paying will provide the facilities for them.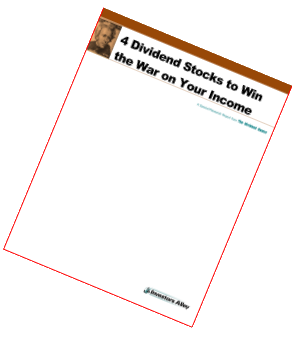 Special Report #2: 4 Dividend Stocks to Win the War on Your Income
It seems every time you turn around someone's tugging at your wallet for more money: higher state taxes, special use taxes, user fees, city and county fees and taxes going up, meals tax, gas tax. Heck one of my staffers on the east coast even reports to me that in nearby Maryland they have a rain tax in and the nation's capital they're pushing for a yoga tax. You read that right.
I can't do much for your taxes, but the stocks in this report will help you stay ahead of ever increasing taxes, including:
A specialty business lender that not only makes money from lending to its clients, but takes an equity stake in the companies it lends to as well. Sometimes even requiring a seat on the board of directors. It's currently yielding just under 9%.
A master limited partnership (MLP) offering a relatively safe and conservative way to get yield and growth. Management has provided growth that the firm will grow its distribution by 10% for the next several years.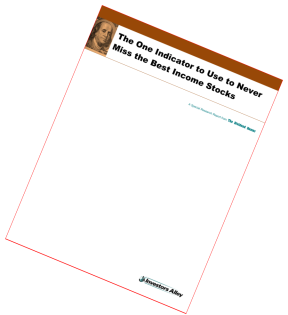 Special Report #3: The One Indicator to Find the Best Income and Dividend Stocks
I look at this report as being complementary to 5 MLPs to Generate High Yield Income. This report shows you exactly how to ferret out all of the dividend cutters and potentially bad dividend stocks before considering them for your portfolio. There are many characteristics to a great dividend stock and frankly each company must be taken on its own merits. But this one criterion is something I won't yield on. If the stock can't pass this test it's not even considered. It's saved me from some pretty horrible investments that the mainstream financial media got other investors into.
Special Report #4: The Monthly Paycheck Dividend Calendar
Now you never have to worry about when you need to own high yield stocks, when you'll get paid, and how much. My new Monthly Paycheck Dividend Calendar shows you step by step how to set up a dividend payment stream where you're getting at least one paycheck per month and in most months 2, 3 and 4, sometimes even 5 paychecks per month.
All that for only $29.95. Normally, investors pay as much as $99 for top-quality research like you'll find in my special report 5 MLPs to Generate High Yield Income.
But you'll get all of these reports, plus a free 3-month bonus subscription to The Dividend Hunter. This is the very best offer I can put on the table.When you click that Add to Cart button below you'll immediately receive:
Complete monthly issues of The Dividend Hunter delivered a few days before the beginning of the month, giving you a head start on the profit making research
3 free months of The Dividend Hunter delivered right to your inbox as well as stored online for easy access
Full, unfettered access to The Dividend Hunter, website, including the stock portfolio, special reports, and archive of current and previous issues
Live customer service during normal office hours to help you with any questions you may have
Free research from our library of special reports, like the ones mentioned above
Timely action alert buy and sell notices delivered right to your inbox
Look, with the market looking for any excuse for a correction and yields in other investments paying next to nothing it's never been more important for Americans who want to retire in style to PROTECT and GROW their wealth now. And I've got the easy no hassle profitable solution for you in The Dividend Hunter.
You can get the top stocks, paying some of the biggest, fastest growing and most stable dividends in the market today with 5 MLPs to Generate High Yield Income. All for just $29.95.
That $29.95 basically covers my research and the bills. That's it. Everything else – the bonus Special Reports and a full 3 months of The Dividend Hunter – are my gifts for you.
You'll get my complete portfolio of stock recommendations as well as email notification on any portfolio updates.
Below is the link to get your 5 MLPs to Generate High Yield Income and start your bonus subscription to The Dividend Hunter today.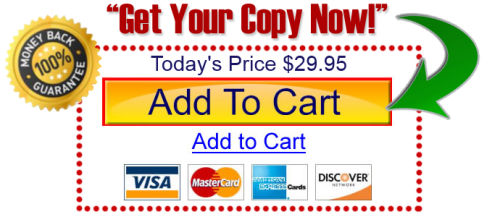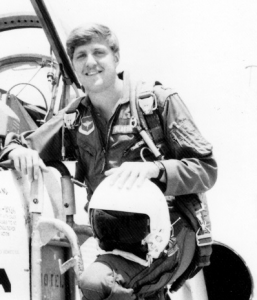 Land, fly, or die
Tim Plaehn
Editor
The Dividend Hunter
P.S. Stocks in two of the bonus reports mentioned above pay upwards of 9%. Plus, recent stock price moves suggests their share prices could start moving as well, meaning you'll want to look them over sooner before they're too pricey. And the cash dividends these companies pay are among the most stable you can find. There's no better way to ensure that you have the money to retire when you're ready. Get your copy of 5 MLPs to Generate High Yield Income and the bonus reports today!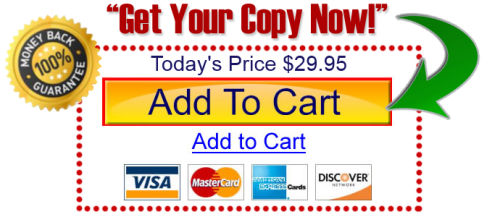 Note: your first 3 months of The Dividend Hunter are free with your purchase of the special report. After three months your subscription will automatically renew for a full year of The Dividend Hunter for only $99. You may cancel at any time by calling our customer service department.
[ExitPopup exitpopupurl="http%3A//www.investorsalley.com/amember/signup/XfY3G2vA" exitpopupcookiexpdays="0″ exitpopsplash="Please%20W%20A%20I%20T%20…%5Cn%5CnIf%20you%20leave%2C%20you%20will%20miss%20this%20SPECIAL%20DISCOUNT%5Cn%5CnToday%20you%20can%20purchase%20this%20report%20and%20get%20a%20F%20R%20E%20E%203%20month%20subscription%20to%20The%20Dividend%20Hunter.%5Cn%5CnFIRST%20CLICK%20THE%20**Stay%20on%20page**%20BUTTON%20for%20this%20VERY%20Special%20OFFER%21%5Cn" ] [/ExitPopup]