This select group of companies will reign supreme this holiday season. They have the hottest products that will fly off the shelves and are trading at very attractive prices.
The holiday shopping season is right around the corner. Like many others, I'm not ready. However, holiday shopping has been starting earlier and earlier every year.
It's never too early to start planning on how you'll profit. Early October marks the official start of holiday deals and shopping for Christmas. Tech products will once again dominate the wish lists for shoppers this holiday season.
With that in mind, here are the top five tech stocks to add to your holiday shopping list:
Ways to win this holiday season No. 1: Wearables
Wearables are having a moment right now, one worth capitalizing on. There are three major areas that wearables cover: fitness trackers, smartwatches and wearable cameras.
With fitness trackers, the major players are Fitbit (NASDAQ: FIT) and Garmin (NASDAQ: GRMN). But just as Garmin lost its way a few years ago when smartphones rendered the standalone GPS useless, these two could be facing serious headwinds.
The smartwatch could put the screws to fitness trackers. Apple (NASDAQ: AAPL) and its Apple Watch is the only name worth watching here.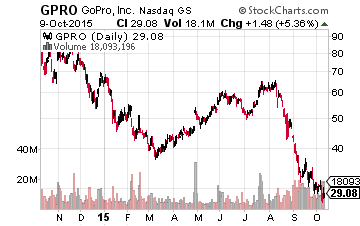 Then there's wearable cameras, which is dominated by GoPro (NASDAQ: GPRO). With the recent selloff in GoPro shares, now trading down around its IPO price, it's the name to own in the wearable space. The company still has plenty of room to tap into the global wearable camera market, as well as opportunities for video editing software and drones.
Shares are down 56% year-to-date and now trading at just 13 times next year's earnings expectations. That's enticingly cheap for a company that's expected to grow earnings by over 30% annualized for the next half decade.
Ways to win this holiday season No. 2: Tablets and smartphones
When you couple the Apple Watch with the new PCs and tablets they're rolling out for the holiday, it's hard to see how Apple won't be a big winner this holiday season.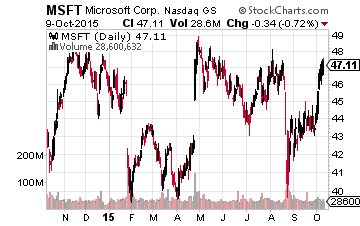 Just when Microsoft (NASDAQ: MSFT) thought it was doing something right, where the Surface 3 was well received, Apple announced the rollout of the iPad Pro, which takes aim directly at the Surface. It appears to be a Surface killer and has the opportunity to be a big hit with enterprises.
Let's not forget the latest iteration of iPhones, which is Apple's bread and butter. There's still plenty of opportunity for Apple to grow sales this holiday season with those switching from Android and first-time buyers. Along with its phones and PCs, Apple has built quite the ecosystem of apps, services, and music.
Shares of Apple are flat for the year and trading just around 12 times earnings.
Ways to win this holiday season No. 3: TVs
The years of LG and Samsung dominating the living room when it comes Christmas is over. Lots of competition has forced TV prices down and compressed margins. Rather, it's the tech companies that are ruling the living room. Microsoft (NASDAQ: MSFT) and Sony (NYSE: SNE) are leading this trend with their gaming platforms, theXBOX 360 and Playstation 4.
However, an underrated player in the living room is Google (NASDAQ: GOOGL), which is revamping its TV presence with its Google Chromecast. The device can now connect to various speakers and will feature HBO Now (HBO's streaming only service). This'll help Google better compete with the Apple TV. The Chromecast will cost about a third of what the Apple TV will.
Beyond that, you have to believe that Google's revamped Android mobile operating software, first-edition virtual reality products and plans to make the living room smart (with its operating system to allow thermostats, door locks and light bulbs to communicate with each other) this holiday season will pay off.
If successful, this move could finally be Google's big break into other verticals for internet advertising.
Amazon.com (NASDAQ: AMZN) is another interesting play with TVs and the quest to sell you more stuff. There's its Fire TV Stick, where Amazon plans to stop selling competitor products on amazon.com, including the Apple TV and Google Chromecast.
Ways to win this holiday season No. 4: Music
The new way of listening to music, streaming, isn't a great way to get rich this holiday season.
While Pandora (NYSE: P) and Spotify are great ways to listen to music, they won't make you any money.
But with music, it could be the opposite of the TV industry this holiday season. Hardware speakers are back en vogue and Amazon is on tap to take the lead. Amazon has rolled out the Amazon Echo, which is basically a smart speaker — again, making it easier to buy things from Amazon.com.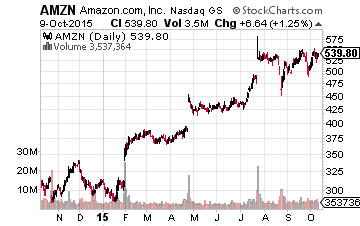 With its Fire TV Stick coupled with the Fire Tablets (which it's practically giving way this holiday season), Amazon is looking to takeover the living room. It already runs the world's largest online retail site, so it's an obvious choice for your portfolio this season.
The big hangup being, however, that it has to figure out how to generate income and not just sales. The growth is there, you're just betting they can monetize it. In the meantime, it still has high margin revenue streams, like Amazon Web Services and Prime memberships, that will bring in cash for reinvestment.
Ways to win this holiday season No. 5: Star Wars
Okay, okay, Star Wars isn't exactly tech, but at its core, it will drive sales for various tech companies. Mattel (NYSE: MAT) and Hasbro (NYSE: HAS) are obviously early winners, but they'll lose steam pretty quickly. Star Wars video games are a nice opportunity for Microsoft and Sony, as well as the movie studios.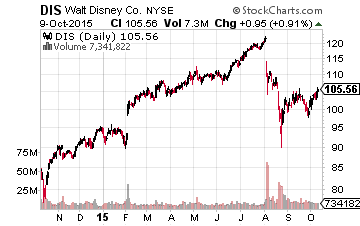 Still — the only real way to play the reboot of the Star Wars brand this holiday season is Disney (NYSE: DIS), which bought the Star Wars franchise a couple years ago. The movie itself will bring in revenues, then Disney can drive traffic to its theme parks with Star Wars featured rides. And it will bring in merchandising sales as well. Let's not forget that there are still two more Star Wars movies planned after the first one.
In the end, Disney's wide distribution network and capabilities should help it monetize the Star Wars franchise rather quickly, starting with this holiday season. Beyond that, GoPro is the most interesting play in wearables, with a cheap valuation and international potential. Apple's iPhones and new iPad will be hits this holiday season, and both Google and Amazon will be gaining even more ground when it comes to increasing their dominance in attracting consumer shopping dollars.
Bret Jensen thinks differently from most investors, and he is asking you too as well. In his new report, he reveals his top 5 safest blue chip stocks to buy now and reveals compelling research why some stalwart blue chips of the past are now ripping off investors like you in exchange for short-term performance. Is your portfolio prepared for the "Pump and Slump Scandal" of 2016?
Click here for the names of his 5 'Prosperity Growth Leaders' of the next 25 years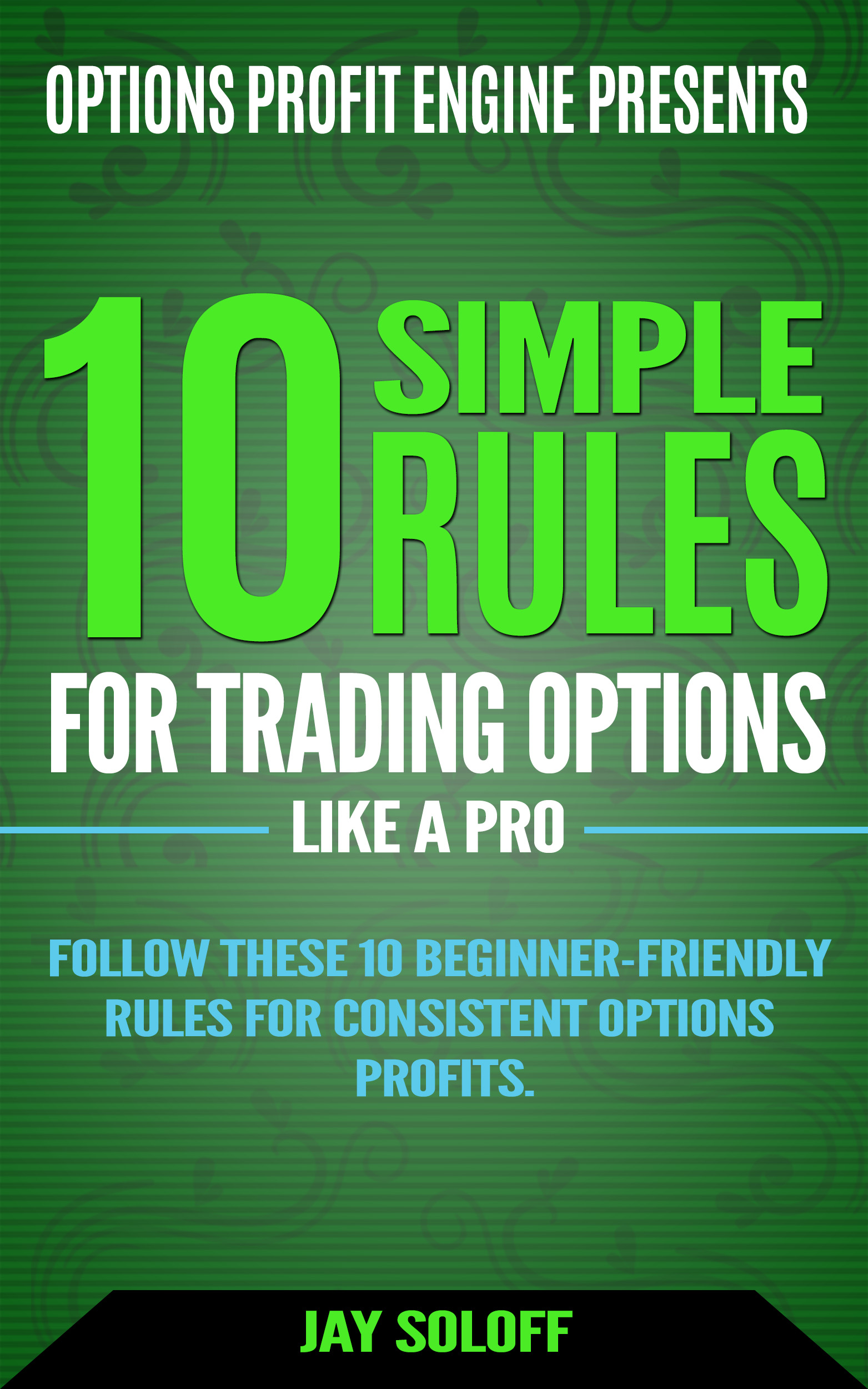 [FREE DOWNLOAD] 10 Simple Rules for Trading Options Like a Pro
Follow these 10 simple rules from 20-year professional options trading veteran, Jay Soloff and start earning a reliable extra income from options.
NO prior experience needed to master these 10 simple options trading rules. 
Enter your email below and receive access to this FREE guide...