The Cancer-Fighting Company "Sticking" Tumor Cells
This is the one stock I'm confident is my most promising takeover target.But of course, virtually every stock that makes a good takeover target, is a good investment too.
This company is fighting cancer by "sticking" its targets, just like a missile fired from an F-35 fighter jet would lock in on an enemy jet. In this case the tumor cells are the target.
Next, the company then introduces the "target seeker." It has one job… search and destroy.
This allows the drug to effectively target individual cancer cells.
Think about what's on the market today for most cancer treatments… the most well-known is chemotherapy, sometimes just called chemo.
As we both know, chemo floods the body with chemicals… poison if you will.
The hope is that the bad cells will be killed off, and the patient will beat cancer.
But of course, this has terrible side effects.
Hair loss, pain, diarrhea, nausea, and vomiting just to name a few. For many patients the treatment really does feel worse than the disease. And there's no guarantee of a positive outcome.
With this new treatment, cancer cells can be targeted and destroyed while healthy cells can continue to survive and thrive.
It's truly a game changer. And it could book investors like us a lot of money.
The company's name is Progenics Pharmaceuticals.
And aside from the drug I've described above — they've got a lot going for them.
As with every biotech I invest in, this company has plenty of drugs in the pipeline… multiple shots on goal as I mentioned earlier. Many for cancer, but also for HIV and constipation.
This diverse set of conditions it's going after is a good sign.
On top of its pipeline, Progenics already has a profitable partnership with Salix Pharmaceuticals, a much larger firm with an $11 billion market cap.
And has recently triggered a $40 million milestone payment from them. to collect another $50 million if the oral form of a drug they're jointly developing is approved — and I'm confident it will be.
Back in July they collected another $50 million because the oral form of a drug they're jointly developing with another big-name biotech company was approved.
All in all, this company looks like a perfect takeover target.
A strong pipeline, a lucrative partnership and still cheap.
Though don't be surprised when the share price continues to climb on its own — this company has the potential to deliver investors huge value even without a takeover.
You can invest in it today to potentially book the "ground-floor" profits like I've shown you earlier.
The ticker is PGNX.
The San Diego Drug Company Courted By The Big Boys
This company develops human enzymes to help with subcutaneous drug delivery.
Now, when I say they're being "courted" I mean they've entered into partnerships with many larger players — and as you know, that's a great sign for a buyout candidate.
The partnerships are largely down to their brilliant drug delivery platform.
Why do I say brilliant? Because it has the potential to unlock $130 million in payments for each successful collaboration it undertakes with AbbVie, a company with a $113 billion market cap.
And that's not to mention the cash windfall this company will receive from their partnership with Roche. By my estimates, this company could be looking at $100 million annually, and that's just from two drugs.
And then there's the agreement with Pfizer to develop up to 6 new drug candidates for potential commercialization over the next few years.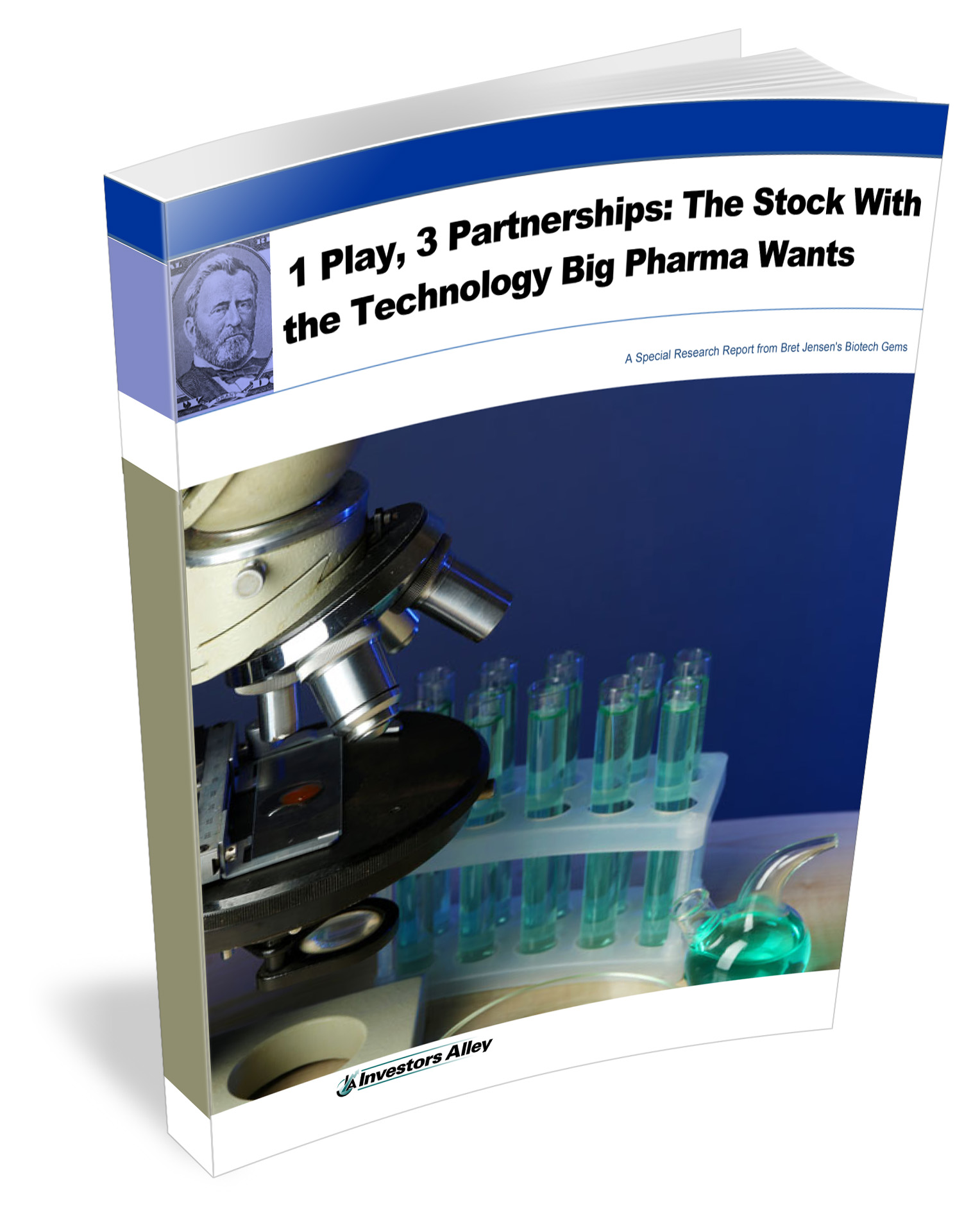 This company is in a great position… I wouldn't be surprised if one of the companies I've just mentioned pulls out the cash and just buys them.
But there's more…
This company is also developing its own proprietary treatment for pancreatic cancer, one of the deadliest forms of cancer. The company starts a Phase 3 clinical study in 2016. Should the results turn out positive, this small biotech could deliver gargantuan profits to investors like you and me and be nearly irresistible to larger cash rich player looking for a takeover.
There's more I want to tell you about this play, and I've compiled my research for your easy-reading inside my "1 Play, 3 Partnerships: The Stock with the Technology Big Pharma Wants" report. I'll show you how to get your hands on your own free copy shortly.
Now, I want to give you one more exclusive biotech play — one that could begin to take off within weeks from now.
You see this company has a Phase 3 trial virtually guaranteed to be a success.
It's hard to really be confident about any drug trial.
But with this one you can be.
Why? Because they've already completed a Phase 3 trial for a Hepatitis B treatment with flying colors.
But they hit a brick wall in 2013… both the FDA and the European equivalent didn't believe the sample size used for the trial was big enough to grant approval for it. The drug was fine, they just wanted a larger size pool of test subjects.
So the company is now conducting a trial with 8,000 subjects and the results are due to be released — by my estimates — no later than December of 2016.
And when it is, expect this stock's share price to rocket and individual investors like us to see quick, massive gains.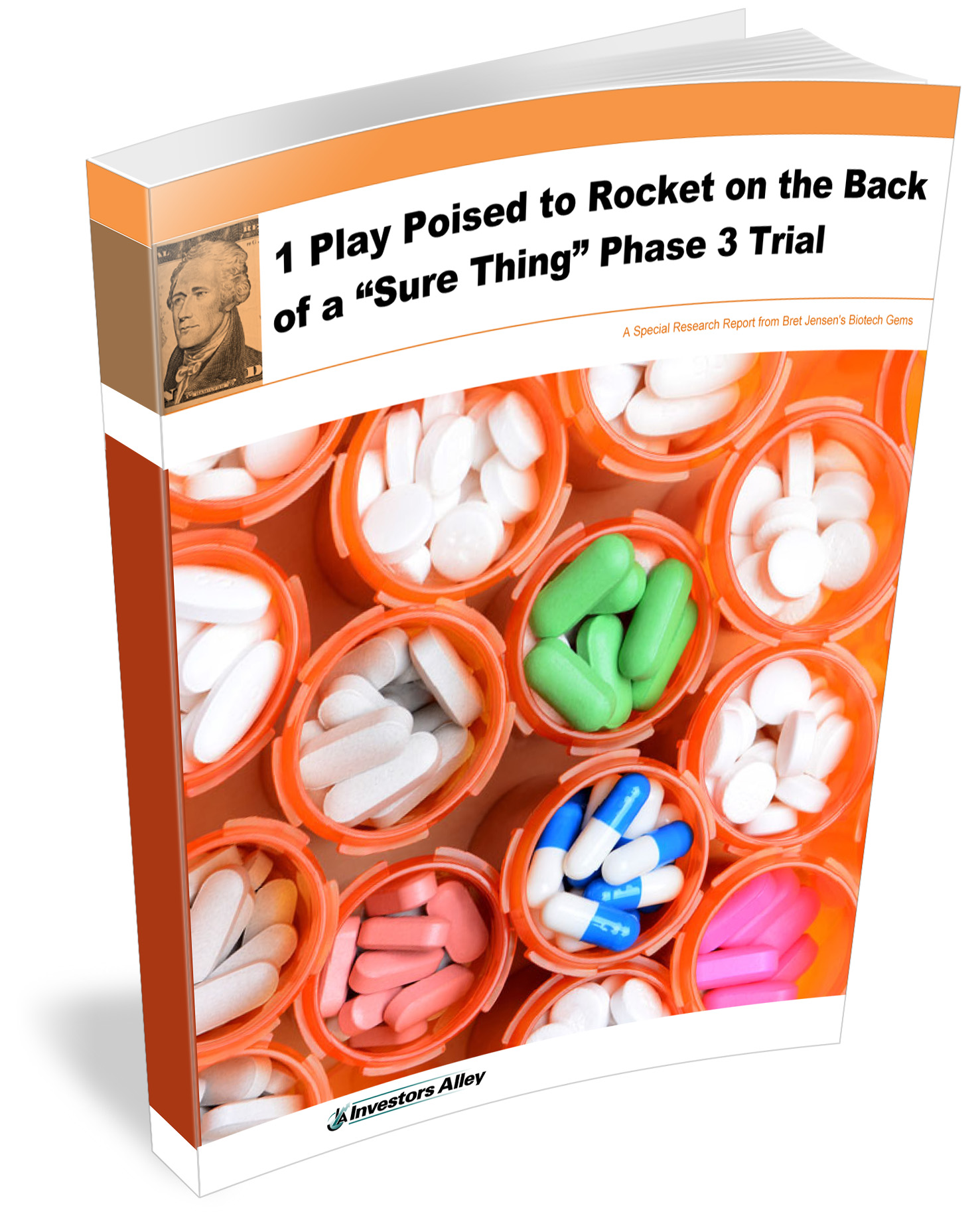 You see, Hepatitis B is the world's most common liver virus, having chronically affected 240 million people worldwide.
It's no wonder JP Morgan estimates this vaccine's annual revenues could be $600 million in the U.S. alone.
But there's more…
Remember, as with any biotech I invest in, they have to have multiple shots on goal.
So you won't be surprised that this company is also developing drugs for cancer treatment and asthma.
The latter of which this company is partnered with AstraZeneca to conduct Phase 2 trials. Partnerships: another key consideration for determining successful biotechs.
I've got even more I want to tell you about this stock too. So I've compiled my research into my "1 Stock Ready to Rocket on the Back of a "Sure Thing" Phase 3 Trial" report. You'll be able to access it along with your two other free reports today.
Now…
You Can Get My Entire Research on the 3 Tickers I've Given You Today, Your Bonus Recommendation AND Complete Access to My Entire Portfolio Of Biotech Investment Plays With A Risk-Free Trial of My Premium Investment Advisory, Biotech Gems
This is my premium hub of biotech research.
It's where I detail every biotech stock I'm confident will book investors the doubles, triples and even higher returns like the ones I've shown you today.
I begin research on every stock by spending days, if not weeks, scrutinizing each biotech. I'm looking at their drug pipeline, assessing their ability to successfully complete FDA trials, digging through their financials and reviewing their addressable markets, and of course looking at patterns of insider buying.
Then I go deeper.
I read through the company's latest conference call transcripts, press releases and investor presentations. I want to be familiar with the company, its strategy and what makes it tick.
I'm looking to determine whether the company is undervalued significantly by the market either through ignorance or because sentiment has become too negative.
And at all times, I'm looking to find assets I call "hidden gems."
These are assets that many investors miss or overlook. While they're looking at forward earnings, P/E and other measurements, I'm uncovering the real value drivers.
The hidden gems could be things like patents or net cash on the balance sheet or an under the radar partnership.
A good example of the latter — from outside the biotech industry — is one we all know and can relate to — Apple.
At its bottom in June 2014, the company had over $160 billion in net cash and marketable securities on its book. At the time, this was over a third of its market cap.
By my calculations it was selling at just six times forward earnings… a deep bargain.
How did this work out? Well, shares are up more than 60% since that time.
But this isn't all I look for when analyzing stocks.
The final — and most important part — of assessing whether a stock is undervalued is by looking at the catalysts that will unlock the stock's potential and send its share price rocketing like Eagle or Avanir or countless others.
Back to biotech… It could be a drug coming through. A great partnership with a larger player. Unique technology. Or any other criteria I've shown you today.
This Deep Research Is The Reason Why I'm Able to Offer Great Value With Your Biotech Gems Membership
Every month – and sometimes more often when these stocks are on the move — you'll receive buy signals and detailed research on new breakout biotech stocks… You'll receive new buyout candidates, along with large-cap growth stocks for the core part of the portfolio. But the bottom line is that each recommendation you receive has been thoroughly researched and vetted and proven itself to be a great company with many promising catalysts.
It's these breakout biotech stocks that have led to my readers writing to me saying…
I bought 1,000 shares of Eagle Pharmaceuticals at $16 and sold all at $39. I am very grateful for the $23,000 profit. In the future I hope we all will have more opportunities like Eagle. Besides your sage advice I am grateful to you for bringing excitement into my life. I feel like Hugh Hefner on steroids. – Allan W. 
Just wanted to thank you for some of these small cap biotech gems. I just sold 3 with returns of 61%, 68% and 78%!! All in a matter of months. Anyway, Thanks again! Your advice is well worth the price of admission!! – Jess B. 
Don't have the words to thank you enough for this stock pick! Up 66% in one day! I had to sell it, as I need the money for something that just came up, but your stock pick was a life changer for me. Thank you!! – Mark E.
And you'll receive more with your risk-free trial of Biotech Gems…
You'll have access to my complete biotech portfolio… And access to my full research on every recommendation we're holding. This portfolio is filled with many stocks similar to the ones I've shown you today. But you'll also find large-cap growth stocks too that can add a consistent supplement to your breakout returns.
You'll receive instant alerts from me… I'm personally invested in each and every stock in this portfolio, so I'm always monitoring our investments. Should sentiment sour on one of our investments, I'll immediately let you know and advise you what to do to minimize the risk to your money. Likewise, should one of our investments take off, I'll follow-up with instructions on how to lock in and maximize your profit even further.
You'll receive a weekly update every Monday… with the latest information on what is happening in the markets and specifically in the biotech sector. I use this weekly update to help you keep tabs on the stocks in the portfolio. This is one of our subscribers favorite features as it keeps them informed with the pertinent information that keeps them ahead.
You'll receive a monthly market briefing… Like any market, biotech has its ups and downs. Though in recent years, biotech has had way more ups and I expect it will continue to do so! As part of your membership, I'll keep you updated on what's happening at a macro level and how that affects our investments.
You'll receive buy and sell instructions… Whenever I recommend a play, you'll know exactly what to do to collect maximum profit. You'll never be left in the dark wondering when to collect your returns, or whether you should add to your position.
You'll receive my personal email address… Should you ever have questions, comments or just want to say "hello" you'll be able to contact me directly and receive a prompt reply! You can take comfort knowing that I'm only an email away if you ever need me.
You'll receive all the current bonus biotech reports mentioned earlier and any in the future… Occasionally a biotech stock will really stand out from the crowd. I'm talking about potential 10-baggers. For these, I'll create a separate report containing my premium research and you'll be the first to see it.
And Here's How You Can Get Everything You've Just Heard About
Right Now…
I've been investing for a long time.
As I mentioned, I've been in biotech for 2 decades.
Over that time I've had great success, and I've even managed my own hedge fund investing client's money on their behalf.
There I would charge what's known in the business as a "2 and 20" payment structure.
I would receive 2% of their investment amount and 20% of any profits I made with it.
Say you had a $100,000 portfolio, then you'd pay me $2,000 up-front to invest on your behalf.
Then if I doubled your money — which as you've seen, many of my breakout biotech stocks can do — you'd pay me $20,000.
Your total "fee" would be $22,000. Which may sound expensive, but you'd be sitting on $178,000 instead of $100,000.
I'm sure you agree, that's a great deal.
Which is why I'm going to make the same offer to you today.
Except you won't have to pay me 20% of your profits, they're all yours.
And because I want to get my research into your hands TODAY, so you can start booking returns as soon as tomorrow, I'm going to offer you a very fair price for my Biotech Gems premium research.
Instead of paying $1,999 — a dollar short of what I used to charge for just your first $100,000 when I ran my hedge fund — today you can lock in the discounted Charter Member rate of just $99 per quarter for my Biotech Gems premium research.
Let me make that clear…
Today only you can pick up my premium research, including every report I've shown you today, for one quarter of what I usually charge — just $99 every 3 months.
And…
You're Also Going to Qualify for
My Premium Guarantee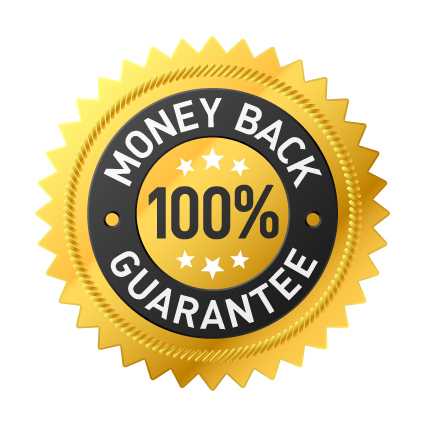 You'll have an entire 60 days to experience my premium research in Biotech Gems.
You'll be able to access my research, my reports, my entire portfolio and everything I've shown you today.
You don't even need to invest any of your money during this time though you might not want to delay as these stocks tend to move fast.
Then, on day 60, you decide whether you want to continue for the rest of the year.
If you don't, then just shoot me an email and I'll offer you a prompt and courteous full refund. No questions asked.
We'll go our separate ways, with no hard feelings.
But of course, that's IF you want to quit. I'm so confident that you'll watch many of the biotech picks in the portfolio return money hand over fist that you'll want to stay.
So let me underline it one last time…
If you want to leave within the next 60 days, I'm more than happy to refund the entire deposit you pay today. No questions asked. You'll have my personal email — just shoot me a quick message.
Now…
As I Was Preparing This Presentation For You,
One Of Our Picks Rocketed 56%
This pick is only a recent addition to the portfolio, but already it's shot up on a successful Phase 3 trial — a prediction I made when I originally recommended the play.
It's still sitting on a few more catalysts I predict will send it even higher.
These are the kinds of biotech stocks you'll have access to — and continue to receive over the next year — when you sign up today.
In fact, this one you'll be able to invest in just 5 minutes from now, along with every stock I've given you and the ones you'll be able to access via their individual reports shortly.
All you need to do is hit the button below and enter your details on our order page.
And remember, you're going to receive…
"2 Biotech Takeover Targets Under $7" report…
"1 Play, 3 Partnerships: The Stock with the Technology Big Pharma Wants" report…
"1 Play Poised to Rocket on the Back of a 'Sure Thing' Phase 3 Trial" report…
A Biotech Blockbuster in the $60 Billion Pet Industry
A total of 12 Monthly Issues of Biotech Gems and any mid-month supplement issues all containing stocks on the brink of a buyout or incredible growth…
Access to my entire Biotech Gems portfolio…
Buy and sell instructions…
Any and all special reports I release featuring gargantuan profit opportunities…
My personal email address –

answered personally by me

– for any questions you may have about our biotech stocks…
All covered by your 60 day guarantee, where — at any time within those 60 days — you can qualify for a full refund just by emailing me.
And all of this — at a today-only deposit of just $99 a quarter…
That's just $99 every three months for top research and recommendations in the biotech sector that will easily be paid for by just one investment in the portfolio.
Just hit the button below to be taken to the signup page where can get started with Biotech Gems in a matter of minutes.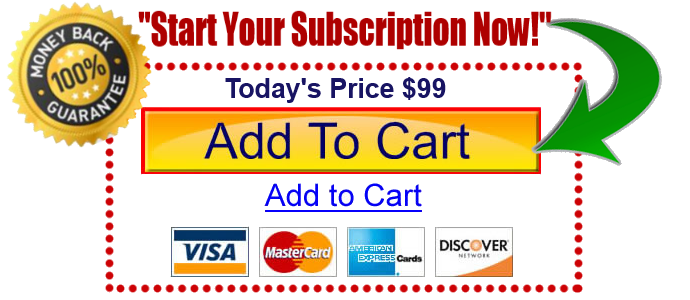 I'll Leave You with One Final Thought
A lot of investors have missed out on some brilliant gains over the past year…
Like the ones I've shown you today…
1,496% on Horizon Pharma…
214% on Avanir…
464% on Eagle…
112% on Synageva…
700% on Novavax…
153% on Agenus…
They missed out because they stood on the sideline.
Some thought the market would crash. Others didn't believe in the stocks. And the rest had their own reasons.
But the people who made money were the people who were willing to invest. Today you can be one of them, with Biotech Gems for only $99 per quarter.
Click the button below to be taken to our secure checkout page now.
I'll see you inside.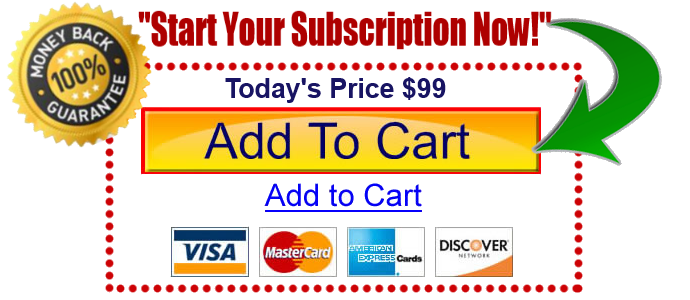 Happy Hunting.
Bret Jensen
Editor
Biotech Gems
P.S. My special rate won't be available forever. Lock in now and you'll enjoy this month's issue, next month's issue and then you decide if you want to continue profiting from biotech stocks or want to go on your way with a full 100% refund. Click here to get started now.
[ExitPopup exitpopupurl="http%3A//www.investorsalley.com/biotech-gems-takeover-targets/" exitpopupcookiexpdays="0″ exitpopsplash="W%20A%20I%20T%20%21%20%21%20%21%20%21%5Cn%5CnYou%20and%20I%20both%20know%20that%20biotech%20stocks%2C%20especially%20biotech%20takeover%20%5Crcandidates%20represent%20one%20of%20the%20fastest%20ways%20to%20building%20truly%20life%20%5Cr%5Cchanging%20wealth%20from%20the%20stock%20market.%20%5Cn%5CnEven%20just%20one%20winner%20in%20the%20biotech%20space%20can%20change%20everything%3A%20%5Crwhere%20you%20dine%2C%20where%20you%20vacation%2C%20the%20car%20you%20drive%2C%20the%20clothes%20%5Cryou%20wear%2C%20even%20where%20you%20live.%5Cn%5CnYou%20need%20to%20take%20the%20first%20step.%20Click%20that%20Stay%20on%20Page%20button%20%5Crto%20learn%20more%20about%20how%20to%20easily%20changing%20profits%20from%20biotech%5Cnstocks." ] [/ExitPopup]