Take the fear and volatility out of investing in small-caps by focusing on the cheap ones that pay dividends. These four stocks fit the bill with strong balance sheets, great dividends, and profitable investment opportunities.
Investing in small-caps is volatile.
However, history shows that they outperform. Since 2000, the Russell 2000 index, which tracks the small-cap universe, has outperformed the S&P 500 by over 80 percentage points. That's a difference of $80,000 earned for a $100,000 portfolio.
Focusing on dividends is a great way to get exposure to this outperforming part of the market while reducing the volatility in share prices.
But, finding the right small-cap dividend stock isn't easy. The universe for small-caps is much broader compared to large-caps, meaning there's a lot more data to sort through and a greater opportunity for mistakes.
Even the small-cap dividend ETF is handcuffed. The WisdomTree Small-cap Dividend ETF (NYSE: DES) invests in small-cap U.S. dividend paying stocks, but blindly investing in this ETF has its drawnacks.
The WisdomTree Small-cap Dividend ETF is up just 33% since its 2006 inception. The S&P 500 is up 62% over the same period.
So, it pays to focus on small-caps only if you do your due diligence. A couple things that make small-cap investing more secure is companies with safe dividends that are undervalued. With that, we've been doing the hard work of finding safe dividends while focusing on healthy balance sheets and less volatile stock prices. Here are the top 4 cheap small-cap dividends:
Cheap Dividend No. 1: Marvell Technology (NASDAQ: MRVL)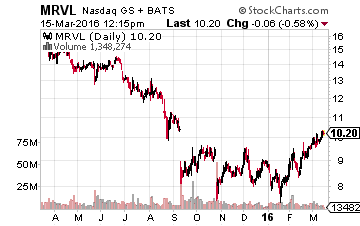 Marvell trades right at $10 a share and offers a 2.3% dividend yield. It also has a strong balance sheet, with no debt. It's gotten cheap for a reason, having been hit with an accounting scandal and being sued by Carnegie Mellon University for patent infringement. However, those two overhangs have been recently removed.
First, Marvell announced earlier this week that the SEC investigation into its accounting had revealed no fraudulent activity. As well, it settled with Carnegie Mellon for $750 million last month. The big news that comes with the settlement is that Marvell will not have to pay any ongoing royalties for chip sales.
Meanwhile, it's also getting out of the money-losing smartphone processor business – which once supplied chips to Blackberry (NASDAQ: BBRY). It'll now focus on Wi-Fi chips and processors for products like Google's (NASDAQ: GOOG) Chromecast and gaming systems.
Cheap Dividend No. 2: Fortress Investment Group (NYSE: FIG)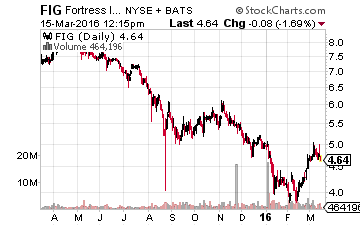 Fortress is trading at just under $5 a share and right at 5 times next year's earnings estimates. It also offers the highest dividend yield of our four cheap small caps – yielding 6.6%.
Fortress is an asset management firm. It's become cheap thanks to a shift in strategy. The company is moving away from the conventional private equity model where a quarter of its assets are private equity funds. It plans to liquidate that private equity business within the next five years.
Meanwhile, it's focusing on its higher growth businesses, which includes its Springleaf investment, which is the largest subprime lender in the United States. As well, Fortress is focusing on real estate niches, such as infrastructure and senior housing.
Cheap Dividend No. 3: Kingstone Companies (NASDAQ: KINS)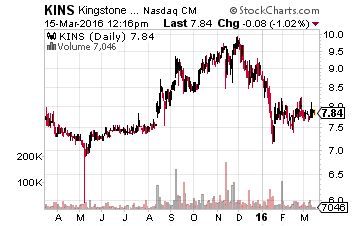 This insurance stock trades right at $8 a share, which is at just 6 times next year's earnings expectations. Kingstone is paying a 3.2% dividend yield and boasts a debt free balance sheet. The company has been around since 1886.
The company is a property and casualty insurer, a steady business that I've talked about in the past as being a great place to find safe dividends. It sells insurance products to both individuals and small businesses in the New York area.
In particular, Kingstone is in the homeowner, commercial liability, and commercial auto insurance businesses. The commercial insurance business should do well as the economy strengthens.
Cheap Dividend No. 4: Crown Crafts (NASDAQ: CRWS)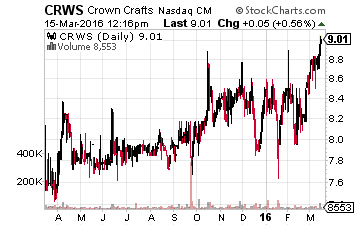 Crown Crafts trades at just under $9 a share and is cheap at just 11 times free cash flow and 12 times next year's earnings estimates. It also has a strong balance sheet with no debt and generates a near 15% return on invested capital. Lest we forget its 3.6% dividend yield – which is a payout ratio below 50% of their earnings.
Crown Crafts designs, markets, and distributes infant, toddler, and young children consumer products. This includes bibs, blankets, cribs, toddler bedding, changing mats, toilet seat covers, and more. It primarily sells its products to mass merchants, retailers, and specialty stores. It's been around since 1957.
A relatively stable business, as child births continue to rise and remain relatively agnostic to the overall economy – where having children is less of an economical decision.
In the end, finding stocks paying dividends isn't that hard. What is hard is finding dividend stocks that can outperform. One of the best places to look for outperformance is small-cap stocks, but there's just so many and the perceived risk can be intimidating. While, the four stocks profiled today are great options for investors looking for exposure to the fast-growing small cap sector, even better investments right now are in stocks with growing dividend payments.
A growing dividend payment is the ultimate driver of total returns and has the potential to drive home run gains for your portfolio.
Finding stable companies that regularly increase their dividends is the strategy my colleague Tim Plaehn uses to produce superior results, no matter if the market moves up or down in the shorter term. The combination of a high yield and regular dividend growth is what has given him the most consistent gains out of any strategy that he has tried over his decades-long investing career.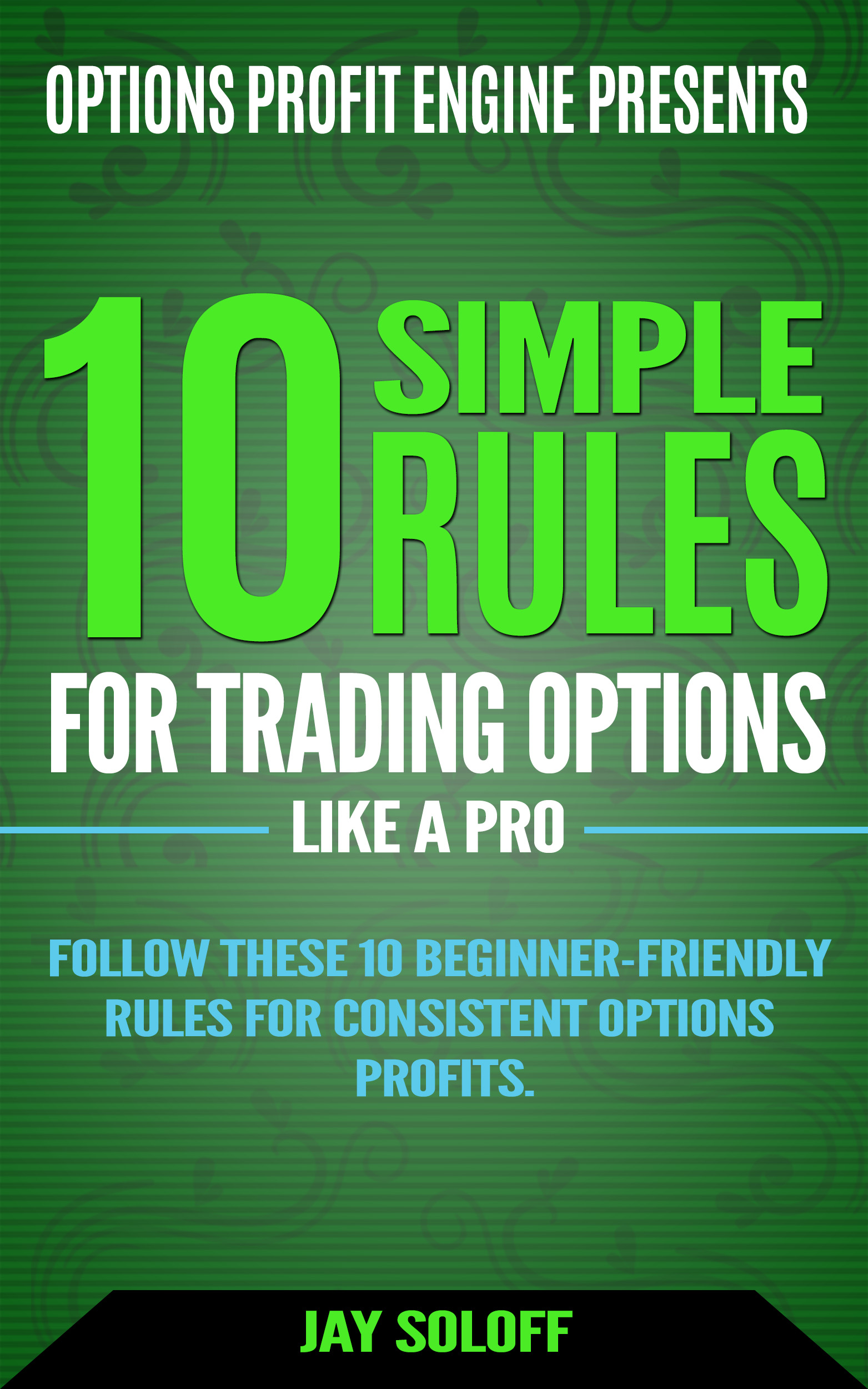 [FREE DOWNLOAD] 10 Simple Rules for Trading Options Like a Pro
Follow these 10 simple rules from 20-year professional options trading veteran, Jay Soloff and start earning a reliable extra income from options.
NO prior experience needed to master these 10 simple options trading rules. 
Enter your email below and receive access to this FREE guide...