These four stocks in two of the hottest sectors growing double-digits annually have pulled back 10% after their misunderstood earnings calls. Smart investors will use this dip to purchase shares in these top-of-their-class dividend stocks with the potential for 20% total annual returns at a discount.
With the major stock market indices making setting new record highs, many investors have become leery of putting money into stocks that may have a higher chance of falling in value compared to the probability the market will continue to set new records. The good news is that if you have some money to put to work in the market, a couple of high growth real estate investment trust (REIT) sectors have pulled back in recent weeks, offering attractive relative value compared to other growth sectors in the market. Bonus points: you can earn attractive and growing dividends as well.
While you may think of REITs as higher-yielding stocks that may or may not grow dividends over time, that perception is not true of every company that is organized as real estate investment trusts. There are individual REITs and several sectors in the commercial real estate space with a focus on growth. The goal is to generate growth in assets, revenues, and the bottom line funds from operations (FFO), the cash flow that is used to pay dividends to share owners. For high total returns over several years or longer, I search out REITs that are growing their FFO per share cash flow by 10% per year or more. In fact, there are a handful of REITs that are generating 20% or better cash flow growth each year. If a REIT generates this level of growth and increases the dividend at a similar rate, annual investment returns will be pretty close to the growth rate plus the dividend yield.
Self-storage and data storage commercial property stocks are two sectors that are generating mid-teens annual growth driven by the macro forces in their industries. Population growth, changing perceptions about home ownership, and the consumer-spending driven society have produced a 20-year growth trajectory for the self-storage industry. That growth path shows no signs of slowing down. The larger self-storage REITs have multiple ways to grow including development, acquisitions, and joint ventures. The data storage growth story is newer, but the need for the specialized facilities businesses use to house their rapidly growing electronic data is growing even faster. From cloud computing to the growing need by every major corporation for more electronic storage, the data storage REITs can barely keep up with the demand growth. This is not a trend that will soon slow down. The need for data storage is more likely to accelerate.
The growth has produced great returns for investors. For the three years that ended on June 30, 2016, the four largest self-storage REITs return an average 103% total return for investors. The four biggest data center REITs gave investors an average gain of 163% for the three-year period. However, with the second quarter earnings reports that came out in the latter half of July, share prices in both sectors have fallen. Declines of 8% to 12% have occurred over the last few weeks. A few remarks by CEOs on earnings conference calls that growth rates may be moderating led to investor fears of worst-case scenarios and the dumping of shares of REITs in both groups. The reality is that these companies may not generate 25% annual growth (although my research shows that the better companies will get close), but lower growth still means high teens and not single digits. These REITs are going to continue to generate 15% or greater FFO and dividend growth, which means 20% average annual returns are in the cards. This pullback may be the last opportunity to buy shares of these companies at these prices. To get started, here are four stocks to consider, a large cap and a smaller cap REIT in each group.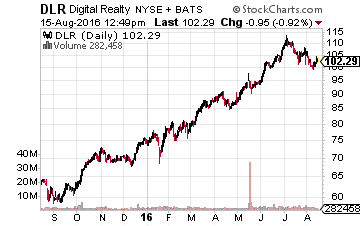 Digital Realty Trust, Inc. (NYSE: DLR) is a large cap $15 billion data center REIT with a global footprint. This REIT has grown its dividend by an average 13% compounded annually over the last 10 years. DLR is the safe and steady but very profitable way to invest in data centers.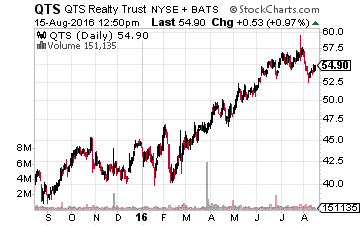 QTS Realty Trust Inc. (NYSE: QTS) is a $2.6 billion company that went public in 2013. The company's business model involves re-purposing existing facilities into state-of-the-art data centers. The company also focuses on providing the data security required by government agencies – a very large and growing user of data storage. QTS Realty is not yet three years old as a public company, but it has already gained over 150% for investors.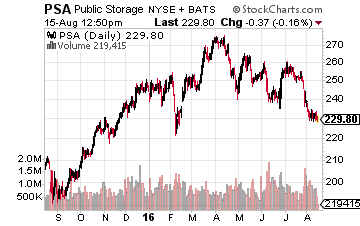 Public Storage (NYSE: PSA) with a $40 billion market cap and properties in both North America and Europe is the safe play in self-storage. Public Storage has been a public company since 1980. The PSA dividend has grown by an average of almost 10% per year for the last 20 years.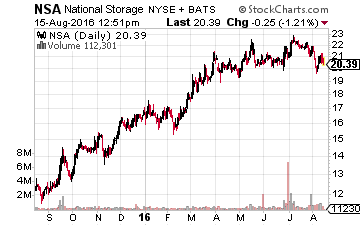 National Storage Affiliates Trust (NYSE: NSA) is a $700 million value company that came to market with an April 2015 IPO. National Storage is employing a slightly different model for growth. It purchases independently owned self-storage properties with part of the payment coming as an equity partnership with the REIT. The model should allow National Storage to generate above average growth in a competitive business.
If you're interested in consistently finding dividend stocks like the four above, my readers use a unique tool that I have developed called the Monthly Dividend Paycheck Calendar. We've been using it for a few years now to deliver a steady stream of monthly income for investors. And unlike what the scare mongers out there offer, my Monthly Dividend Paycheck Calendar offers you a real solution whether you're just looking for extra income or trying to make up for lost time.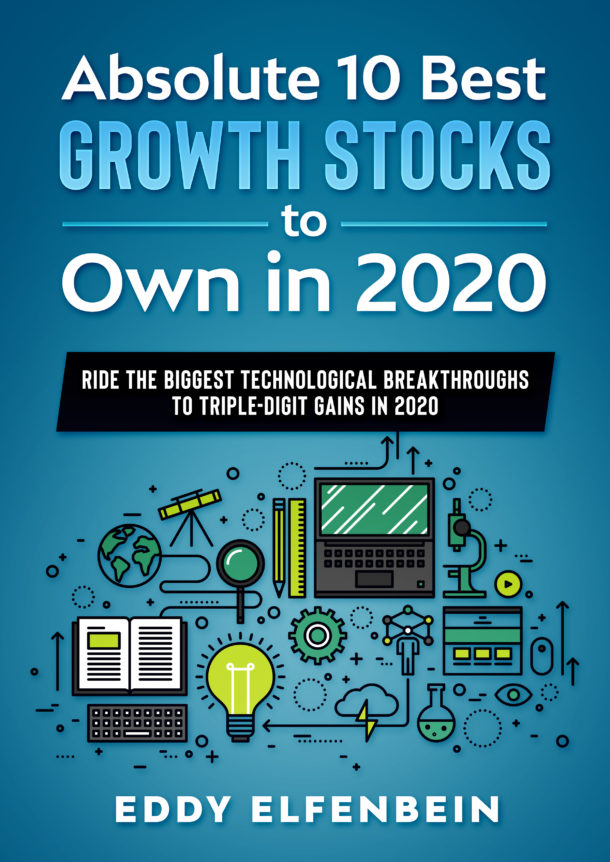 [NEW REPORT] Absolute 10 Best Growth Stocks to Own in 2020
Get the best 10 stocks to ride the 2020 tech explosion. 
One could be the most valuable stock of the next decade. 
Normally, I charge $20 for this report…
But, today...you can claim a copy absolutely free.
One stock alone has a chance at 167% profits in the next 12 months (or sooner). 
Enter your email below to claim a free copy while they last.