Higher dividend rates are right around the corner for these four stocks. The increased payouts should bring higher share prices too, which could be a nice bonus for your portfolio to begin 2016.
Regular readers of my writings know that I preach that a REIT worth owning should reward investors with regular dividend increases. The typical REIT announces a new, higher dividend once a year, followed by four quarterly payouts at the new rate. Across the REIT world, increases happen every month of the year, but January is a popular month for companies to announce a new dividend rate. A dividend bump often results in a share price increase as investors jump in to earn the new higher income rate.
I maintain a REIT database that includes about 100 REITs with histories of regular dividend increases, and a large number of companies pick January as the month to announce new dividend rates. This article covers those REITs that should announce an increase near the end of January 2016. You can get a jump on the rest of the REIT investing crowd by picking up shares a few weeks before the news comes out.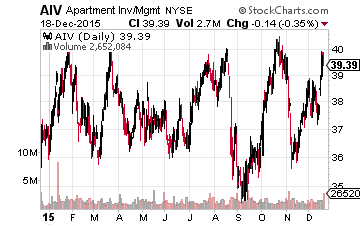 Aimco (NYSE: AIV), formerly called Apartment Investment and Management Co., owns and operates apartment communities, primarily located in California and the larger East Coast metro areas, such as Philadelphia, Miami, and Atlanta. Over the past few years, the company has been decreasing the number of communities it owns to focus on the higher end of the apartment rental market. Historically, AIV announces a dividend increase at the end of January, with a mid-February record date and late February payment. In 2015, there was a mid-year increase with a new, higher rate announced in April after just one quarter of the new rate. Dividend growth has been in the mid-teens and AIV yields 3.0%.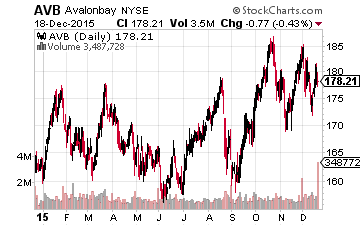 AvalonBay Communities Inc. (NYSE: AVB), with a $24 billion market cap is one of the largest REITs and apartment-focused REITs. The company has been growing revenues and dividend payments nicely since coming out of the Great Recession. Five-year average dividend growth is 5.4% and in January 2015, the quarterly payout rate was increased by 7.75%. Core FFO per share for the first nine months of 2015 was up 10% compared to the same period in 2014. This points to a similar dividend boost for 2016. Historically, AVB announces a new dividend rate at the end of January with an end of March record date and mid-April pay date. The stock currently yields 2.8% with the final 2015 dividend to be paid in mid-January.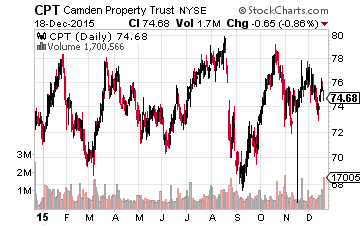 Camden Property Trust (NYSE: CPT) also owns and operates apartment communities. The portfolio consists of about 170 communities located in the southern tier states, from Virginia and Florida through Texas to California. Dividends from Camden Property Trust have been growing at about 5.2% per year for the last five years, with a 6% increase for 2015. For the first nine months of 2015, adjusted FFO per share is up just 2.2% compared to 2014, so the dividend increase may be below the recent average. Like AvalonBay, CPT announces its new dividend rate in late January with a late March record date and April payment date. The stock yields 3.7%.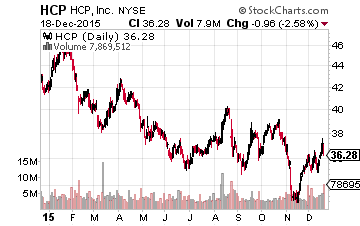 HCP, Inc. (NYSE: HCP) is a large-cap healthcare sector REIT. The company has increased its dividend for 30 consecutive years. Over the last five years, the dividend has grown by about 3.5% per year. Through the first nine months of 2015, adjusted FFO per share was up 4.8% compared to the same period in 2014. The current dividend rate is 83% of company guidance for funds available for distribution for the full year of 2015. A new dividend rate is typically announced in the last few days of January with February record and payment dates. HCP currently yields 6.1%.
This group primarily fits into the slow growth, moderate yield category for REIT returns. In an era of low-interest rates and stock market volatility, that may not be a bad thing.
Finding companies that regularly increase their dividends is the strategy that I use myself to produce superior results, no matter if the market moves up or down in the shorter term. The combination of a high yield and consistent dividend growth in stocks is what has given me the most consistent gains out of any strategy that I have tried.
And, there are currently over twenty of these stocks to choose from in my Monthly Paycheck Dividend Calendar, an income system used by thousands of dividend investors enjoying a steady stream of cash.
The Monthly Dividend Paycheck Calendar is set up to make sure you receive a minimum of 5 paychecks per month and in some months 8, 9, even 12 paychecks per month from stable, reliable stocks with high yields. If you join my calendar by Thursday, December 24th you will have the opportunity to claim an extra $3,491.50 in dividend payouts by January.
The Calendar tells you when you need to own the stock when to expect your next payout, and how much you can make from stable, low-risk stocks paying upwards of 12%, 13%, even 15% in the case of one of them. I've done all the research and hard work; you just have to pick the stocks and how much you want to get paid.
The next critical date is Thursday, December 24th (it's closer than you think!), so you'll want to take before that date to make sure you don't miss out. This time, we're gearing up for an extra $3,491.50 in payouts by January, but only if you're on the list before the 24th. Click here to find out more about this unique, easy way of collecting monthly dividends.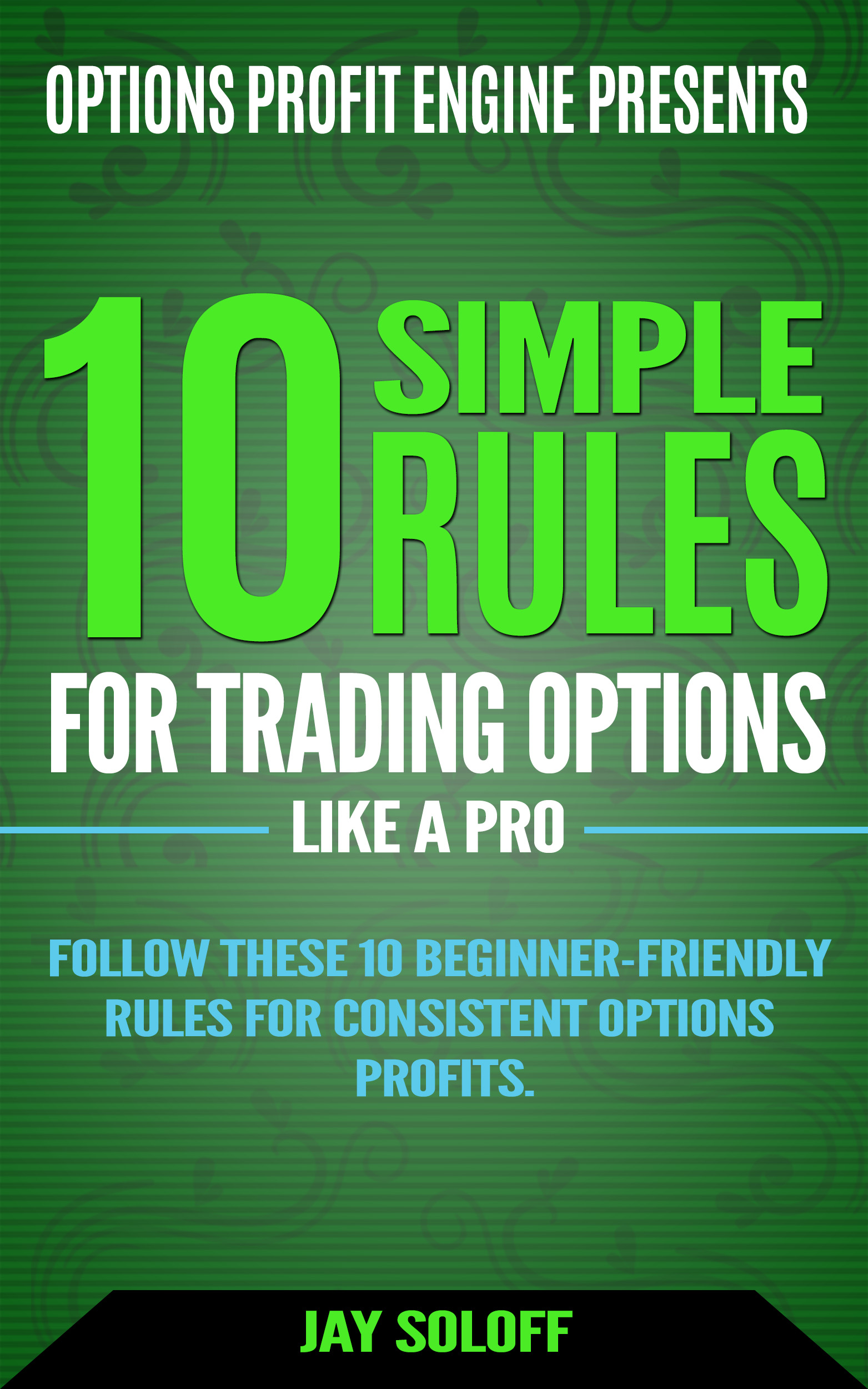 [FREE DOWNLOAD] 10 Simple Rules for Trading Options Like a Pro
Follow these 10 simple rules from 20-year professional options trading veteran, Jay Soloff and start earning a reliable extra income from options.
NO prior experience needed to master these 10 simple options trading rules. 
Enter your email below and receive access to this FREE guide...