It has been just over a year since OPEC surprised the energy markets by refusing to reduce production targets to prop up the price of oil. The result has been a 60% drop in the price of a barrel of crude and 40% to 70% declines for most of the energy sector stocks. Now it appears that crude oil might have found a bottom at $40. If you think that energy prices will increase in 2016, it could be a good time to buy shares cheap and lock in some very attractive yields.
My belief is that crude will start to move higher soon, but I don't have an estimate on the timing or magnitude of any price moves. I read tons of information about the energy sector, but no matter how much information you can consume, I think these two quotes sum up the likelihood of making an accurate forecast:
"Few experts saw this coming. And yet it wasn't long before most of those who didn't see it coming grew convinced they knew exactly why it had happened, and what was coming next." From Superforecasting: The Art and Science of Prediction, by Phillip Tetlock and Dan Gardner This quote does not directly refer to energy prices, but I think it applies across the realm of information industry forecasting.
"It is axiomatic that just prior to a trend change, there will be maximum agreement that the trend will not and cannot possibly end." Source unknown.
So you have to make your own decision where energy and energy stock prices are going from here. If you have a contrarian investing bone, these three energy plays have the potential to generate a high current yield and make you a lot of money when/if energy commodity prices move higher. You will note that the share prices of these investments have been hammered over the last year. That's why we call it contrarian.
T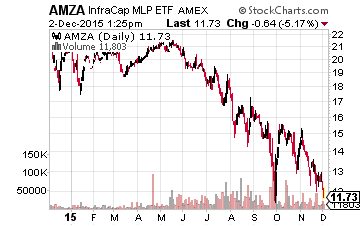 he InfraCap MLP ETF (NYSE: AMZA) is an actively managed MLP that own the largest, most stable, midstream energy infrastructure MLPs. The fund owns the same 22 MLPs that are tracked by the Alerian MLP Infrastructure Index AMZI. The active management feature allows the AMZA fund managers to use different weightings for the holdings, carry a moderate amount of leverage, and sell call options against the fund holdings. I think it is the option sell that gives AMZA its 15% yield compared to 8.4% currently for the AMZI. The AMZA dividends have been growing by 1% each quarter.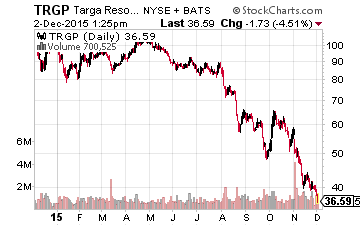 Targa Resources Corp (NYSE: TRGP) is the publicly traded general partner of Targa Resources Partners LP (NYSE: NGLS), an MLP that provides midstream natural gas and natural gas liquid (NGL) services. TRGP has announced it will absorb NGLS to reduce operating and distribution expenses. After the big share price drops over the last year, TRGP yields 9.3% and the company has indicated it can grow the dividend by 15% annually for at least the next couple of years. If energy prices go up that growth rate will be much higher.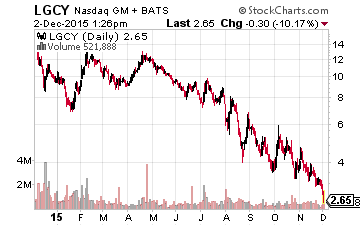 Next is the upstream MLPs that own and operate oil and gas wells. These companies have suffered the most from falling energy prices. Distributions have been slashed, and future survival is in question if crude and natural gas prices don't recover in the next year or two. I view these companies as open-end call options on the price of crude oil. Legacy Reserves LP (Nasdaq: LGCY) may be the best managed company in the sector and yields 19% after two deep reductions in the distribution rate. This is a highly speculative investment, but could be a triple or better if crude moves back up above $70 within the next two years.
After the results of the last year, no one wants to hear or read about energy stocks or MLPs. That in itself may be a signal that a bottom is near. I do know that one way to make money in the stock market is to buy low and sell high (email me if you know of other ways). For energy stocks, low is here.
If these three stocks have whet your appetite for the potential returns from energy sector stocks and MlPs, you can join my newsletter service the Tax-Smart Income Hunter that recommends the best investments in the tax-advantaged MLP sector.
Now is the time to get in when MLP prices are low.
Click here to find out how Tax-Smart Income Hunter can supercharge your income stream.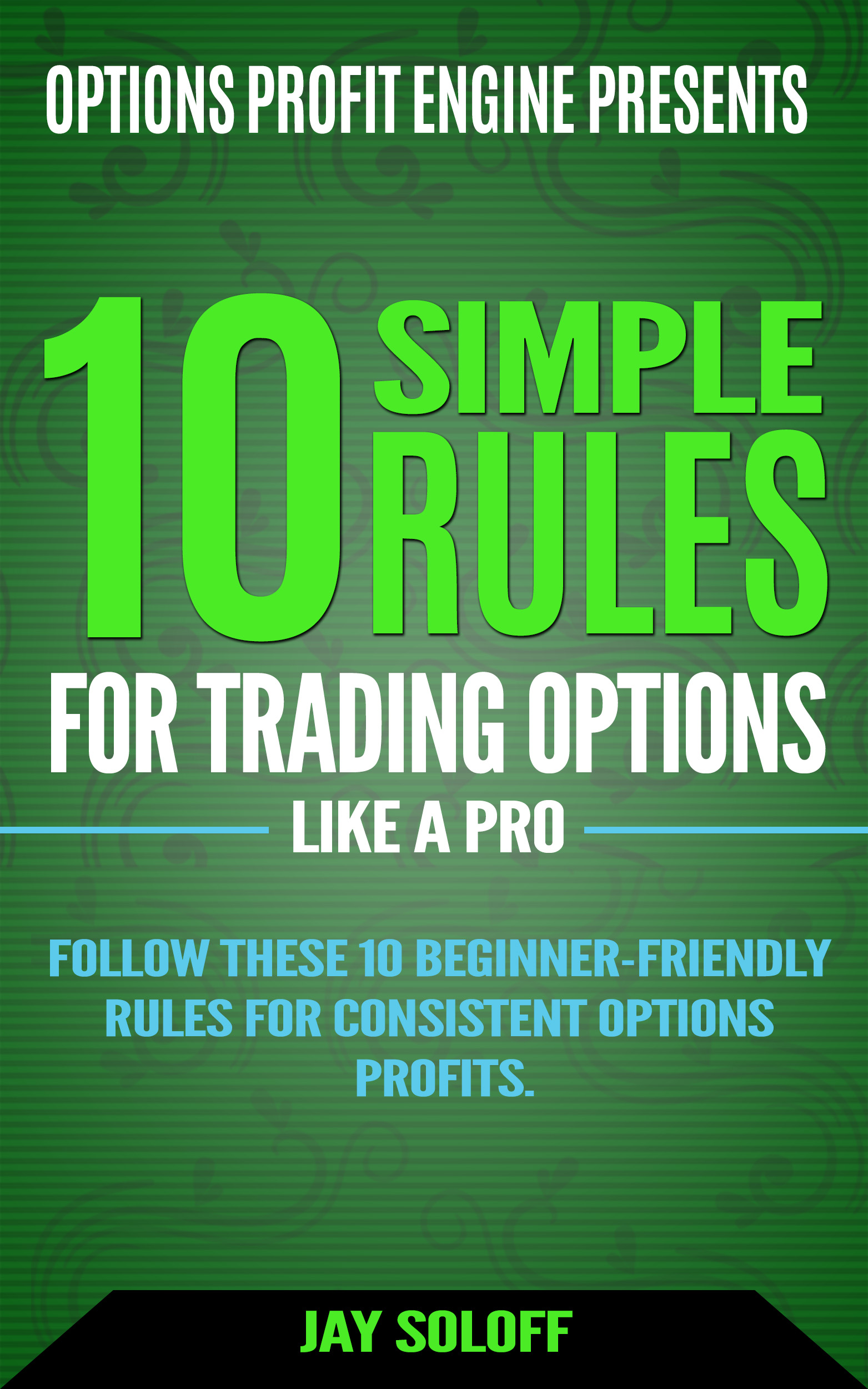 [FREE DOWNLOAD] 10 Simple Rules for Trading Options Like a Pro
Follow these 10 simple rules from 20-year professional options trading veteran, Jay Soloff and start earning a reliable extra income from options.
NO prior experience needed to master these 10 simple options trading rules. 
Enter your email below and receive access to this FREE guide...