Last week at the San Francisco MoneyShow I did a joint, dividend stock focused presentation with Kelley Wright of Investment Quality Trends. Here is an excerpt from the MoneyShow description of the event:
"Dividends and dividend growth have historically accounted for the lion's share of stock total returns. Moreover, companies that are rapidly growing their payouts can be found in some of the fastest-growing sectors of the economy. This gives rise to a largely underutilized strategy: 'Stealth growth' investing, which centers around buying quality stocks with a penchant for dividend growth."
IQ Trends method tracks stocks between historic yields. Buy when the yield is near the high of the range and sell when the yield touches the low of the historic range. Each stock will have its own yield history. This is a very value oriented stock market strategy and the stocks he follow can go for years without hitting a buy or sell signal. The strategy works because the service only recommends growing dividends stocks. This means as the dividend grows and if the share price stays in the historic yield range, the share price must be appreciating.
While he didn't go deeply into individual stocks Wright did give some quick hits on shares his system shows as undervalued. Here are several: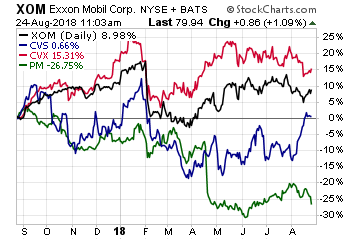 The Walt Disney Company (NYSE: DIS) has a historic yield range of 0.8% to 1.6%. The current yield is 1.5%, which under the IQ Trends system is a strong indicator that DIS is undervalued and should move higher from here.
Wright labeled CVS Health Corporation (NYSE: CVS) and Philip Morris International Inc. (NYSE: PM) as "screaming buys". He also discussed his belief in the large cap energy companies stating he owned a "boatload" of Exxon Mobil Corporation (NYSE: XOM) and Chevron Corporation (NYSE: CVX).
I personally like the contrarian value approach of Wright and his IQ Trends approach. He and I both use dividend yields and dividend growth as tools to help us find stocks that provide long term positive returns for investors.
More: 3 High Growth Dividend Stocks Paying Over 6%
During my portion of the presentation, I shared a handful of stocks I thought income investors should take a strong look at. My difference is that I often recommend newer companies. Under the IQ Trends system, stocks must have a 25 year dividend history. I like to find and recommend newer stocks with high yields and potential for dividend growth in the early years, on top of those yields.
Here's one of the more recent ones I've unearthed: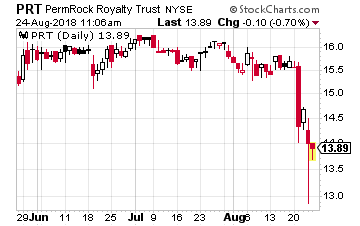 PermRock Royalty Trust (NYSE: PRT) is a new investment I revealed to the presentation attendees. This is not a company, but instead the trust has a right to 75% of the net income from crude oil production from dedicated acreage in the Permian Basin.
PRT pays a variable, monthly dividend based on the prices received for sold crude oil and natural gas. I describe PermRock as a pure play, high yield way to participate in crude oil prices.
I believe that oil will continue to go higher, resulting in a higher share price and larger dividend payments. However, the latest dividend was lower, causing a share price drop, making PRT very attractive.
I expect PRT to yield between 8% and the mid-teens.
Live Training: How to get dividend-like yield from stocks that don't pay dividends
Join me, Tim Plaehn, for a live interactive training on using the Disruptive Dividends strategy to boost the returns of your dividend stocks with little effort. I'll even show you how you can get dividend-like yield from stocks that don't pay dividends. You'll also get my 4 newest trades that you can place the very next morning. The event is on Wednesday, September 26th and registration is free.
Click here for details
.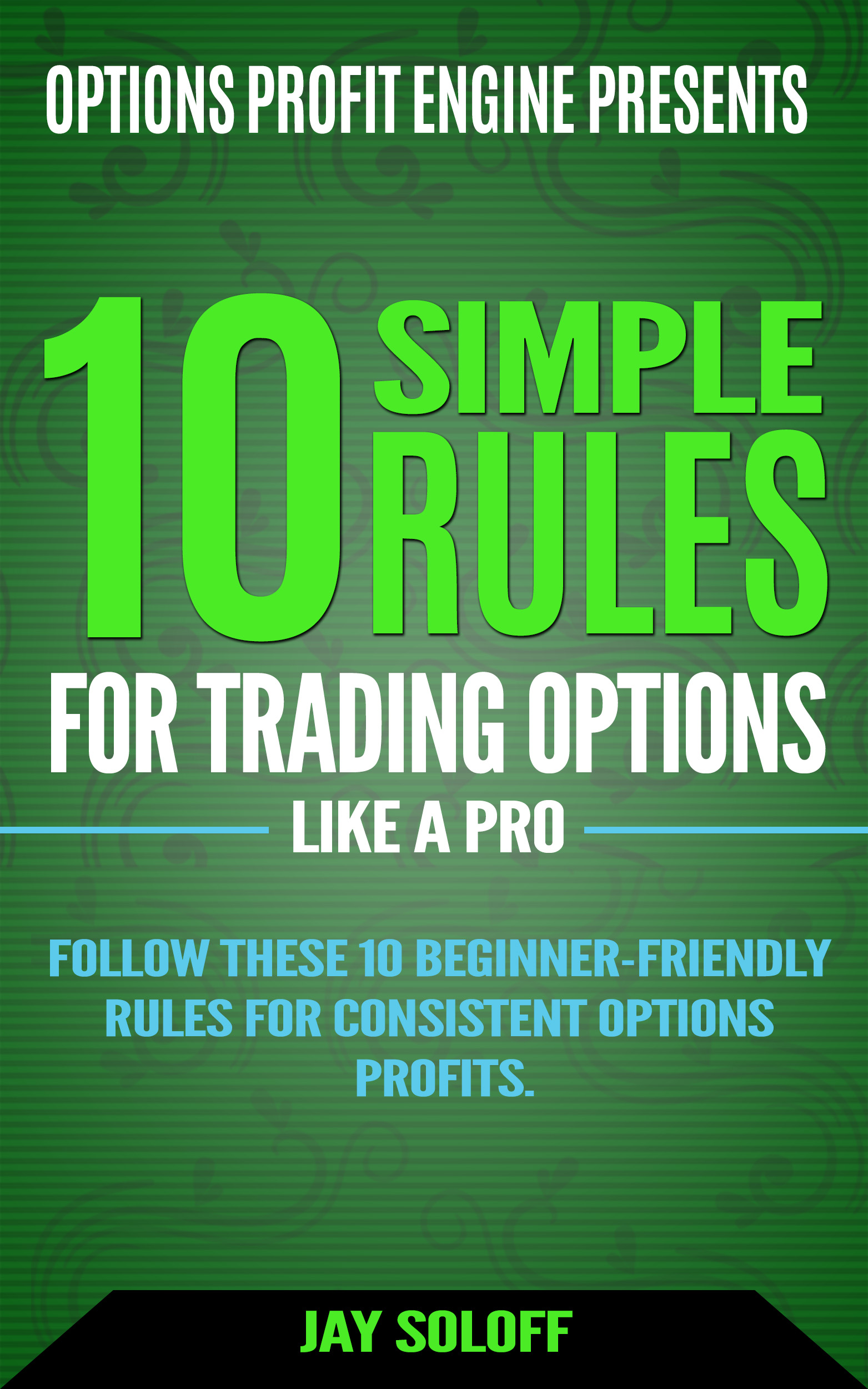 [FREE DOWNLOAD] 10 Simple Rules for Trading Options Like a Pro
Follow these 10 simple rules from 20-year professional options trading veteran, Jay Soloff and start earning a reliable extra income from options.
NO prior experience needed to master these 10 simple options trading rules. 
Enter your email below and receive access to this FREE guide...