With the market trading at all-time highs, it can be difficult to find solid dividend stocks that haven't run up in price, thus dropping their yields, but Tim Plaehn shares three strong companies that still sport double-digit yields. His cash flow analysis also suggests their dividends are plenty covered making these stocks safe income investments.
With the market setting new highs almost every day over the last month, it has become more of a challenge to pick stock investments if you have cash that you need to put to work. High yield stocks let you lock in a guaranteed cash flow stream, but high share prices mean that yields are also lower than they were just month or so ago.
The number of high-yield stocks with both double-digit yields and a high degree of safety for those big dividend payments is very small. You need to do your research when considering a stock sporting a yield over 10%.
As the market sits at record high levels, investors need to remember that bear markets happen. It's a fact of investing in the stock market. Yet, when share prices are going up, we all tend to forget that the next bear market is out there somewhere in the future.
When thinking about the next bear market, there are two points I would like you to remember. One, all bear markets end and the stock market recovers. And two, income stock investors should have a different outlook about bear market events.
Keeping your wits about you through big down moves in the stock market is a tough one. It is hard to watch the values in your brokerage account go down, sometimes by a lot. You feel like you need to sell to prevent any further losses. The problem is that this will just lock in your losses and the market will have gained back most if not all of those losses before you have the guts to buy in again.
You have to trust that history will repeat itself. There have been at least nine bear markets or short-term crashes in the U.S. stock market in the last 40 years. Over that same timeframe, the S&P 500 stock index has risen from less than 300 to just under 2000 today.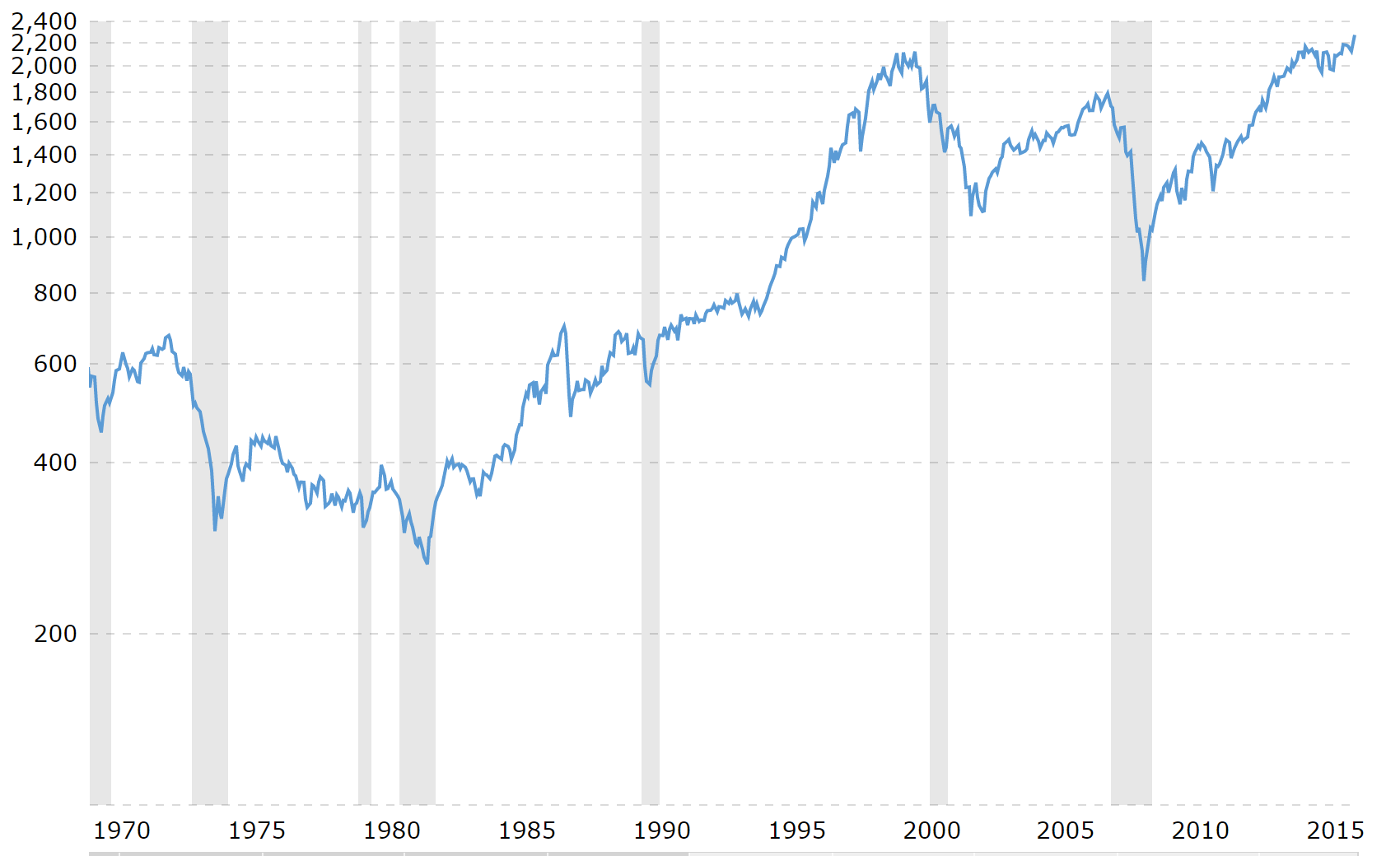 As income stock investors, we should worry less about the ups and downs of share prices. A falling share price will not push a quality dividend paying company into a dividend rate reduction. When there are actual economic issues, there will be some dividend reductions, but most companies will be able to sustain their dividend rates. Many will still be able to grow dividend payments.
So as income stock investors, we want to view a market correction/bear market as an opportunity to buy high-quality dividend stocks at even higher yields and lock in those yields for the long term. I am digging in the sofa cushions to find change to send off to my brokerage account so I have as much cash as possible to buy shares of some of my top income stock picks.
SEE ALSO: Tim Plaehn's 'Top Dividend Stocks for 2017'
Now with the market at new highs, one strategy is to buy high-yield stocks. If share prices fall, you can use those big dividend payments to buy more shares, increasing both your average yield and your cash dividend income stream. Here are three stocks with 10% plus yields and safe projected dividend payments.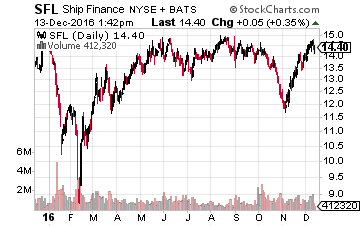 Ship Finance International Limited (NYSE: SFL) has been a steady dividend payer for over 10 years. The company owns ships of all types and puts them out on long-term leases. Even though the company is very conservatively managed, the market does not understand the Ship Finance business operations. In spite of a very turbulent shipping sector, the company has increased its dividend by 50% over the last five years. SFL now yields 12.5%.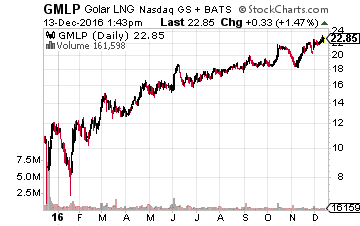 Golar LNG Partners LP (Nasdaq: GMLP) owns and operates floating storage regasification units (FSRUs) and liquefied natural gas (LNG) carriers under long-term charter contracts. Golar LNG Partners grows its business by acquiring vessels from its sponsor company, Golar LNG Limited (Nasdaq: GLNG). The sponsor acquires and markets vessels to put them on long-term contracts. Once on a contract, a vessel is then "sold" to GLNG Partners, who acquires an asset with a guaranteed and stable income stream. This model has allowed Golar LNG Partners to pay a stable and growing income stream. The stock currently yields 10.3%.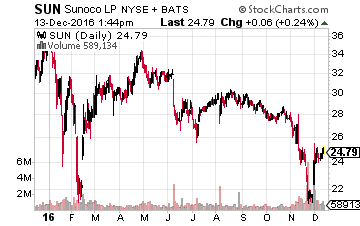 Sunoco LP (NYSE: SUN) is engaged in the retail sale of fuels and merchandise through the Company-operated convenience stores and retail fuel sites. It is also involved in wholesale distribution of fuels to convenience stores, independent dealers, commercial customers, and distributors. The company operates approximately 725 Stripes brand stores in Texas, New Mexico, and Oklahoma. In 2016, the SUN unit value has been driven down by its association with the Energy Transfer group of midstream energy infrastructure companies. Sunoco operates in the separate, downstream retail end of the energy sector. This stock can be viewed as a potential share price turnaround candidate. The current SUN yield is 13.3%.
Stocks like the three above that have high current yields and the potential for dividend growth are an integral part of the income strategy for my newsletter, The Dividend Hunter. This is where I recommend the market's strongest, most stable high-yield dividend payers, and there are 20 high-yield stocks currently available through my Monthly Dividend Paycheck Calendar system for generating a high monthly income stream from the market's most stable high-yield stocks.


Note: One or more of the companies discussed here reports tax results on a Schedule K-1. In my Dividend Hunter recommended stocks list, I have a policy of not including any K-1 reporting stocks.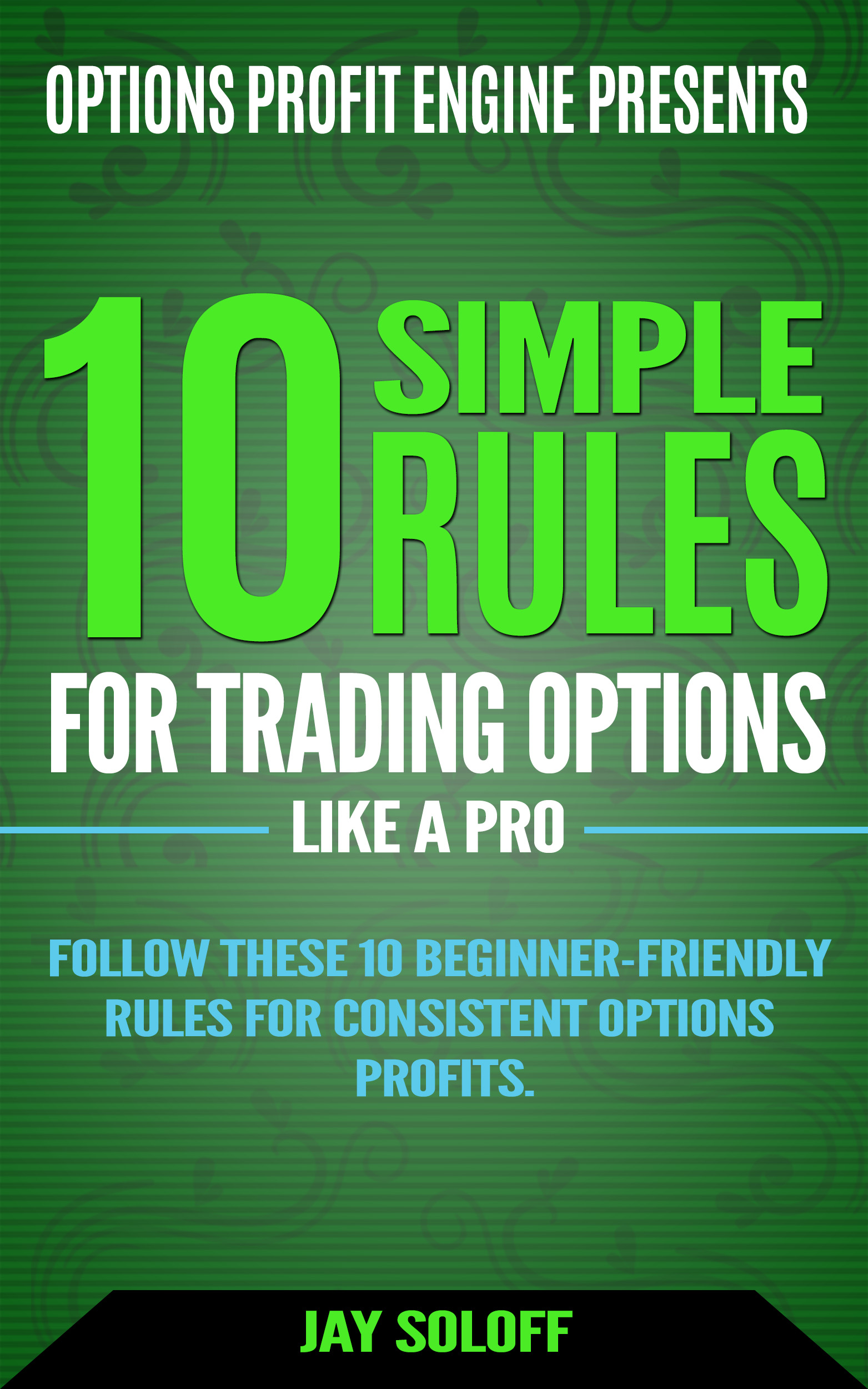 [FREE DOWNLOAD] 10 Simple Rules for Trading Options Like a Pro
Follow these 10 simple rules from 20-year professional options trading veteran, Jay Soloff and start earning a reliable extra income from options.
NO prior experience needed to master these 10 simple options trading rules. 
Enter your email below and receive access to this FREE guide...