With the market trading near all-time highs, it can be difficult to find solid dividend stocks that haven't run up in price, thus dropping their yields. Tim Plaehn identifies three strong companies that still sport double-digit yields. Tim's cash flow analysis also suggests these dividends won't be cut, making these stocks safe income investments.
As I was preparing for my presentations at this week's upcoming San Francisco MoneyShow, I came across a startling fact. On my presentation slides for the May MoneyShow in Las Vegas I had stated the average yield in my Dividend Hunter recommended stock list was 9.4%. Now, just four months later, the average yield is just 7.4%. Most of the stocks are the same, but share prices have risen significantly driving down yields.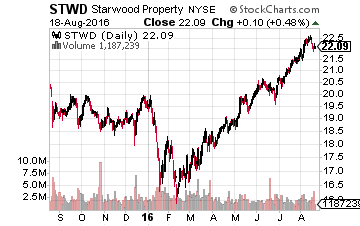 In early 2016, it did not take much looking to find high-quality companies sporting double-digit dividend yields. For example, you could buy shares of Starwood Property Trust (NYSE: STWD), a very high-quality commercial mortgage REIT, with a yield above 10% from mid-January until almost the end of April. As we have moved deeper into 2016, investors showed renewed interest in income stocks like Starwood Property Trust. This interest led to buying which led to higher share prices. Now the STWD yield is at about 8.5%. This is still a great company and an attractive stock with a great yield, but today we are hunting for that now elusive, safe 10% or better yield.
This is still a great company and an attractive stock with a great yield, but today I want to hunt down and find some safe, double-digit yielding stocks for you to add to your radar.
In general, a high dividend yield is a warning sign. Many high-yield stocks are priced that way because there is a real probability of a dividend reduction or suspension. The first step in the search for high-yield stocks is to weed out those that have, in the last few years, already reduced their dividend rates one or more times. This criteria will reduce the number of investment candidates significantly. The next step for each potential stock is to determine if the company is generating enough free cash flow to sustain the dividend.
Most high yield stocks will report a cash flow per share number. For real estate investment trusts (REITs) this metric is typically called adjusted funds from operations (AFFO) per share. A company may also report distributable cash flow (DCF) per share or something like core earnings per share. When you find how a company reports free cash flow per share, you want to review the recent earnings history and make sure that cash flow is greater than the dividend rate and is also stable or growing. At this point, you will be left with a very small number of stocks that yield 10% and with which you have verified that the dividend is safe.
To save you some time, here are three stocks with yields well above 10% and that also pass my cash flow analysis for dividend safety.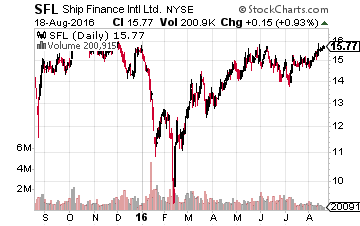 Ship Finance International Limited (NYSE: SFL) acquires and owns a fleet of commercial ships which are leased to the actual shipping companies. Ship Finance puts its client companies on long-term leases with plenty of contract requirements to protect its financial interests. The shipping companies are responsible for the expenses of the ships they lease. The fleet includes all types of commercial ships, and the management team has been very good at managing the fleet composition through the business cycles of the different types of shipping. The SFL dividend has been steady and rising slowly since 2009. The dividend payments are only about 65% of the cash flow generated by SFL's operating. The stock currently yields 11.5%.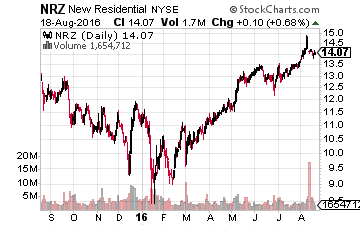 New Residential Investment Corp (NYSE: NRZ) is a finance REIT that specializes in the financing of mortgage servicing rights. The company will also invest in special opportunities within the residential mortgage space. One recent investment is to buy non-agency mortgage-backed securities with call rights. The company plans to exercise those call rights to lock in mid-teens profit margins. The NRZ cash flow per share is growing steadily and the dividend was last increased one year ago. The stock yields 13.1%.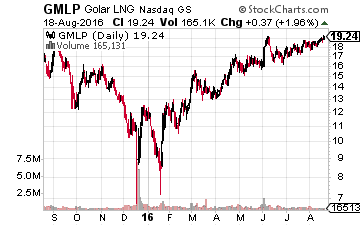 Golar LNG Partners LP (Nasdaq: GMLP) owns natural gas floating storage and regasification units and liquefied natural gas (LNG) carriers. The units and vessels are leased out on long-term contracts providing a high level of cash flow predictability for Golar LNG Partners. The GMLP dividend has been steady for the past year but has the potential to increase if the company acquires more assets. Cash flow coverage of the dividend is about 1.25 times and that cushion is growing. The stock yields 12.1%.
If you're interested in consistently finding dividend stocks like the three above, you can join my community of readers who use a unique tool I have developed called the Monthly Dividend Paycheck Calendar. We've been using it for a few years now to deliver a steady stream of monthly income for investors from safe, high-yield stocks. And unlike what the scare mongers out there offer, my Monthly Dividend Paycheck Calendar offers you a real solution whether you're just looking for extra income or trying to make up for lost time.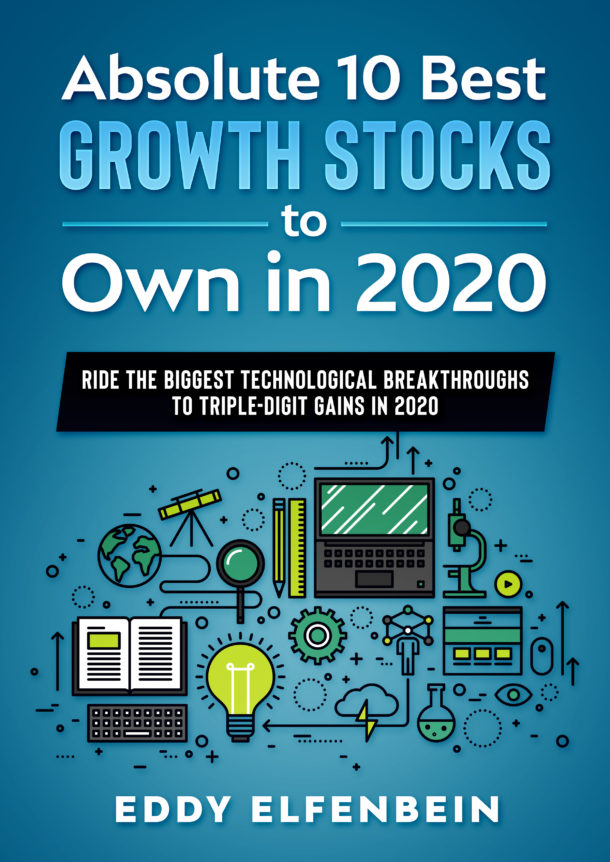 [NEW REPORT] Absolute 10 Best Growth Stocks to Own in 2020
Get the best 10 stocks to ride the 2020 tech explosion. 
One could be the most valuable stock of the next decade. 
Normally, I charge $20 for this report…
But, today...you can claim a copy absolutely free.
One stock alone has a chance at 167% profits in the next 12 months (or sooner). 
Enter your email below to claim a free copy while they last.