As we head into October, historically one of the worst months for the stock market, dividend-focused investors should be ready to purchase any of these three monthly dividend stocks that have rock-solid businesses. Consider any market dip an opportunity to lock-in a higher yield than the rest of the market can earn on average.
When the financial news outlets talk about an "October Surprise" they don't mean a positive one. Historically, October has been the one month where some of the largest market declines started. After a strong six months from the February bottom until the end of August, the market has been volatile with a lot of negative days and downtrends for popular market sectors like REITs and utility stocks. Instead of trying to time buying and selling against a possible market decline, I recommend buying and holding stocks that will continue to pay dividends all of the time.
I am often asked what strategies –such as stop-loss orders– I use to protect against a steep market drop. I think I surprise many questioners when my answer is that I plan to hold on through any declines. The reason is that I invest and recommend stocks based on building a dividend income stream. To sell income stocks means that the dividends will stop coming. An income stock focused investment strategy should let you stop worrying about whether the overall market is going to decline. However, to employ the strategy and also sleep at night, you want to internalize some different beliefs or perceptions about the stock market.
Idea Number 1: There will be periods when the stock market as a whole, different market sectors, and individual share prices will go down. On average, the market experiences a 10% or greater decline (called a correction) once a year. Bear markets, which are declines of more than 20%, come along on average every four or five years. Not you nor any expert can accurately predict when these declines will occur, how deep they will go, or how long they will last.
Idea Number 2: The stock market has recovered from every previous decline and has gone on to higher values than the pre-correction levels. This is the one point of faith you must have to invest in the market; U.S. companies can stay profitable and grow those profits over time. If that happens, share prices will go higher. At least for those companies that are profitable and can demonstrate continued growth.
Idea Number 3: To build and earn a dividend income stream, you must own dividend paying stocks all the time. If you don't own shares, you don't earn dividends. So you must own stocks through down markets as well as up.
Big Idea Number 4: This is the natural result of Ideas One through Three. When the market goes down, the dividend-focused investor is poised to buy more shares at cheaper prices. This provides a natural boost to a portfolio's dividend income stream. The dividend-focused investor is, by these rules, inclined to buy low and then sell high. When share prices are high, yields are low and it is a good time to sell and re-invest that cash into stocks with more attractive current yields.
To implement this different approach to the stock market, the key is to own stocks that will sustain their dividends through tough economic conditions. Stock selection is based on analyzing an individual company's business operations and forecasts. Stocks are purchased and owned based on whether the analysis shows that dividends are secure and hopefully can grow over time.
The ideas and strategies discussed above all make logical sense, but we all worry about our money and it is not a good feeling when our investments go down. When that happens, the fear response can take over and push us to want to sell shares at a loss, just so there aren't more losses. Emotions are tough to fight when investing with our hard earned wealth. One approach to help ease the fears is to own some stocks that pay dividends monthly. Waiting for a quarterly dividend announcement can seem like a far-off task when the markets are volatile. Earning dividend checks every month can make it easier to stay level-headed through those periods of volatility. Here are three monthly dividend stocks to get you started: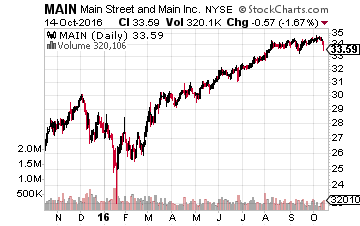 Main Street Capital Corporation (NYSE: MAIN) stands out as the best of the business out of all members of the business development company (BDC) sector. BDCs operate under special rules designed to help small and medium-sized companies to grow their businesses. A BDC can make both loans and equity investments in their client companies. Since its 2010 IPO, MAIN has steadily increased its monthly dividend and has also paid special dividends from its equity investment profits. In contrast, the majority of BDCs have trouble supporting a level dividend, and many have been forced to reduced their payments to investors. MAIN currently yields 6.5%.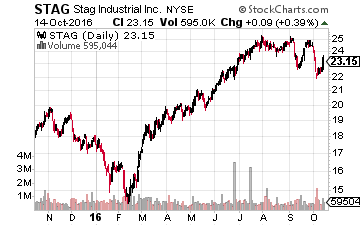 Stag Industrial Inc. (NYSE: STAG) is a real estate investment trust (REIT) that owns single-tenant industrial properties across the U.S. Currently, STAG owns over 300 warehouse/distribution and light manufacturing buildings. New acquisitions are being added every quarter. STAG analyzes potential purchases based on a 20-year projected cash flow model. While the market focuses on the short-term, Stag Industrial is built to be a long-term cash flow generator and dividend paying stock. The monthly dividend has been increased about once a year and STAG currently yields 6.1%.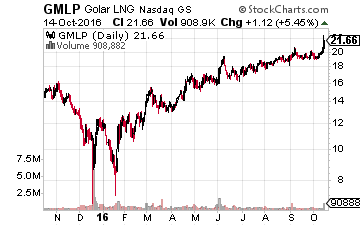 Golar LNG Partners LP (Nasdaq: GMLP) is a publicly traded partnership that owns liquefied natural gas (LNG) carrier ships and LNG floating storage regasification units (FSRUs). Golar LNG Partners is sponsored by Golar LNG Limited (Nasdaq: GLNG). The sponsor acquires new ships and FSRUs, markets them, and signs client companies to long-term leases. Once a vessel is set up with a steady and predictable cash flow lease, it is sold to the GMLP Partnership. The sponsor then repeats this process and purchases more assets. This setup leaves Golar LNG Partners with a business with very steady and predictable cash flow. GMLP pays about 80% of its free cash flow out as monthly dividends. The stock currently yields 11.2%.
I have been watching high-yield stocks and the patterns that their share prices have for many years now and with some stocks even decades. And over that time I have become an expert on the minute details and intricacies of this sometimes misunderstood sector. I know what yield you should buy these stocks at and I also know when their prices have become too stretched and these stocks should be sold.
Sometimes, however, the high-yield stocks that I watch present opportunities that I like to call 'Primary Dividend' trades. These are events that most of the market will never notice, but for me these opportunities represent an amazing way to compound my dividend income, and since I'm so familiar with these stocks and their price patterns, I have been able to close out an amazing 80% of my Primary Dividend trades for positive total returns in my newsletter advisory service 30 Day Dividends.
And for today only I am going to offer this amazing service at a 50% discount. If you want to start compounding your dividend income with regular trades that have an 80% win rate, click the link below to find out more.
Click here for more information on compounding your dividend income with my 'Primary Dividends'.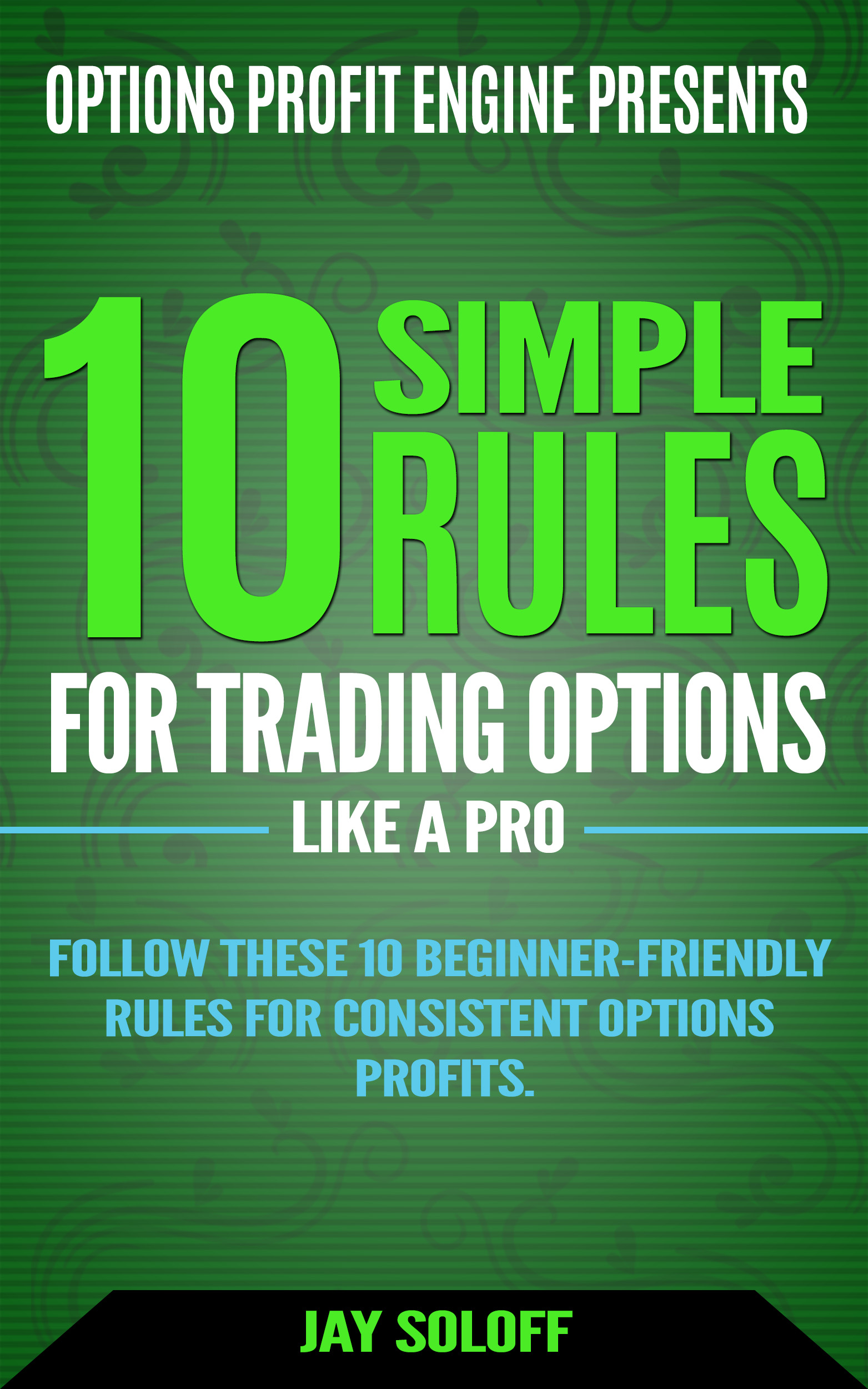 [FREE DOWNLOAD] 10 Simple Rules for Trading Options Like a Pro
Follow these 10 simple rules from 20-year professional options trading veteran, Jay Soloff and start earning a reliable extra income from options.
NO prior experience needed to master these 10 simple options trading rules. 
Enter your email below and receive access to this FREE guide...