I am writing this after the market closed on Thursday, October 9, a day when the Dow Jones Industrial Average dropped by 335 points and then down again by 115 points on Friday, October 10, putting the Dow squarely back into territory we hadn't seen since August. The S&P 500 and Nasdaq have similarly been caught up in the downward slide.
While the stocks I follow and own are showing a lot of red, one sector of the market is showing green. The property owning REITs have bucked the down market for during the first full week in October and protected investor values.
Real estate investment trusts own and operate a wide range of different types of commercial properties, with the large majority of REITs focusing on a specific sector or type of property. Property sectors include such diverse types as single family rental homes, warehouses, office buildings, retail properties, data centers and healthcare facilities.
When you buy shares of a REIT, you become an owner in a professionally managed portfolio of properties. REIT shares represent a different asset class from ordinary stock shares. In theory, REIT values should follow commercial property value cycles rather than the stock market cycles. Currently that theory is working.
The current stock market correction can be blamed on two factors. First is that the price of oil has declined into the $85 range, causing a serious sell-off in energy related stocks and a general fear of a global economic slowdown that is affecting the majority of stocks.
The second factor comes from Fed waffling about if and when it will start to increase interest rates. There is a general, but unfounded, fear that higher rates will hurt the market. Since it has been almost a decade since the last rate increase, the fears are mostly based on not knowing what is unknowable. However, one might expect that fear of higher rates would cause the relatively high yield REITs to fall in value. Fortunately for REIT investors, this has not been the case and REIT share values have held up well during this week's sell off. Here is a chart of the Dow Jones Equity All REIT Total Return Index for the period from the end of September through mid-day on October 10.

Healthcare REITs are the part of the commercial real estate sector that first caught my eye this week. These companies own hospitals, medical office buildings, skilled nursing facilities, and senior housing facilities. The healthcare real estate sector benefits from aging demographic trends, providing facilities for a recession proof business sector, and a large base of unconsolidated properties. Healthcare REITs offer a combination of currently attractive yields and records of steady dividend growth. For protection against further stock market declines, it would be best to stick with the largest REITs in the sector. From largest down, here are the three large-cap healthcare REITs: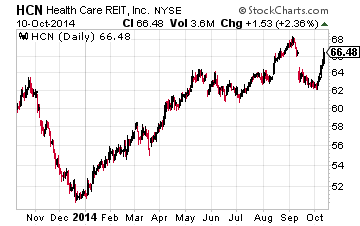 Health Care REIT, Inc. (NYSE: HCN) has a market cap of $21.8 billion and currently yields 4.75%. HCN owns a portfolio of senior housing facilities and medical facilities. This REIT has increased its dividend every year for the last 10 years.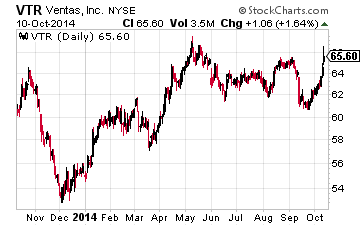 Ventas, Inc. (NYSE: VTR) is worth $19.5 billion and has a current yield of 4.4%. Ventas owns triple net leased senior housing properties and medical office buildings. VTR has also grown its dividend for 10 consecutive years.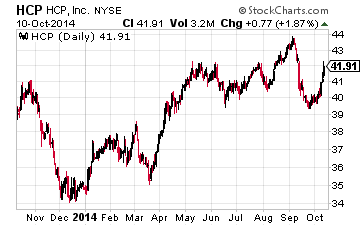 HCP, Inc. (NYSE: HCP) has a market value of $19.4 billion and yields 5.15%. The company owns properties in five healthcare segments: senior housing, life science, medical office, post-acute/skilled nursing and hospital. HCP has grown its dividend for 29 straight years.
Any of these healthcare REITs will provide stable dividends and growth to help you get through market corrections like we are currently experiencing. One of the three is a portfolio holding for The Dividend Hunter and an integral part of the Monthly Dividend Paycheck Calendar.
The Monthly Dividend Paycheck Calendar is set up to make sure you're getting 5, 6, 7, even 8 dividend paychecks per month from stable, reliable stocks, much like the ones we talked about in this article.
The Calendar tells you when you need to own the stock, when to expect your next payout, and how much you could make. I've done all the research and hard work, you just have to pick the stocks and dividend amount you want to get paid each month. The next critical deadline to start getting your payouts is this Thursday, January 15th. So don't delay, find out more about this unique, easy way of collecting monthly dividends, CLICK HERE for a briefing that explains all.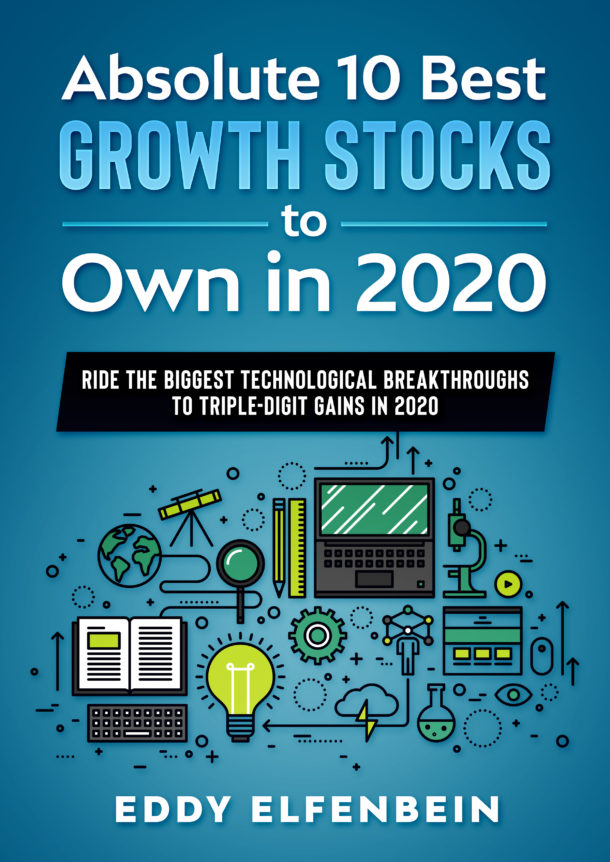 [NEW REPORT] Absolute 10 Best Growth Stocks to Own in 2020
Get the best 10 stocks to ride the 2020 tech explosion. 
One could be the most valuable stock of the next decade. 
Normally, I charge $20 for this report…
But, today...you can claim a copy absolutely free.
One stock alone has a chance at 167% profits in the next 12 months (or sooner). 
Enter your email below to claim a free copy while they last.