There is a lot of appeal for low priced stocks to individual investors. Just from a feel good point of view, it can be more satisfying to buy 500 shares of a $10 stock than 66 shares of a $75 per share stock, even if your outlay is pretty much the same. Besides the satisfaction of owning a lot of shares, there are some valid total-return focused reasons for investors to seek out low priced stocks.
A low priced stock can be a good candidate for a significant share price gain. Under $10 shares are often not widely followed by the big (and smaller) Wall Street analyst firms. If one of these companies gets discovered either by the analysts or the general public, the share price can take off, putting some nice capital gains into your brokerage account. Before I provide a few low price high-yield investment ideas, I want to share a couple of examples from my newsletter, The Dividend Hunter, that used this same strategy to produce fantastic gains for my subscribers.
From its May 2013 spin-off as a new company through October 2014, New Residential Investment Corp (NYSE:NRZ) was a high-yield (11% yield) finance REIT with a share price that fluctuated in a $5.90 to about $6.50 range. In the fall of 2014, the company declared a two-for-one reverse stock split to bring the share price above $10. That move was designed to get more market visibility. Then in February 2015 New Residential made a deal to buy out its major competitor. Investors noticed, and the share price took off to well above $16. Investors who purchased when I first recommended NRZ in August 2014 have realized a 44% total return since and are still earning a 9% yield.
Hannon Armstrong Sustainable Infrastructure Capital (NYSE:HASI) is another specialty finance REIT that did fine during its first two years of existence, with a $12 to $13 stock price range and a 7.5% yield. However, in February 2015 a top REIT analyst recommended HASI and now the share price is at about $18.50. My subscribers have earned 35% since I recommended this low-priced stock in September 2014.
NRZ and HASI are special cases, but show how a low-priced stock can take off when market sentiment turns positive. With high-yield, low price stocks you get to earn a very attractive yield and if one of your holdings turns into a big winner, you get a total return bonus. Here are some of my favorite stocks under $10 with high yields and the potential to earn you significantly more than the yield quote: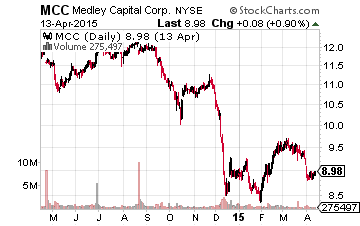 Medley Capital Corp (NYSE:MCC) is a business development company (BDC) that in March reduced its quarterly dividend by 19%. The lower dividend rate should be much more sustainable and the share price drop after the dividend cut puts the MCC yield at 13.5%. MCC currently trades for about $9 per share. I recommend buying the high-yield BDCs during the weeks after an ex-dividend date and the share price typically sells off before rallying up ahead of the next dividend announcement.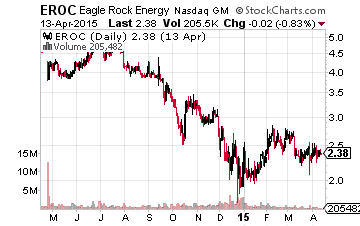 Eagle Rock Energy Partners, LP (Nasdaq:EROC) is an upstream MLP with a current unit price of $2.40 and an 11.6% yield. The big drop in the price of crude oil has hit all of the upstream MLPs hard. Eagle Rock has also gone through a significant restructuring of its business. This is a speculative play on the price of crude and whether the management team can get its act together and buy some good assets in the current low energy price environment.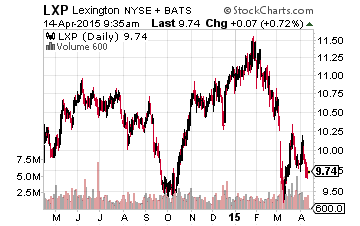 At the current share price of $9.70 per share, commercial property REIT Lexington Realty Trust (NYSE:LXP) yields 7.0%. This yield is lower than the other stocks listed here, but it is also highly likely that LXP will increase its quarterly dividend with the next distribution announcement in June. Lexington is a steady dividend grower, and if it were a $10 billion market cap company, the yield would be around 5%. The LXP share price could appreciate by 20% by the end of 2015.
High-yield REITs, MLPs, BDCs and good old fashioned dividend stocks constitute the core of the portfolio we use in my Monthly Dividend Paycheck Calendar.
The Monthly Dividend Paycheck Calendar is set up to make sure you're getting 6, 7, even 10 dividend paychecks per month from stable, reliable stocks with high yields.
The calendar ensures that your dividend stock income stream, including REITs, will be more stable and predictable as you're getting payments every month, not just once a quarter like some investors do.
The Monthly Dividend Paycheck Calendar tells you when you need to own the stock, when to expect your next payout, and how much you could make from stable, low risk stocks paying upwards of 8%, 10%, even 17% in the case of one of them. I've done all the research and hard work; all you have to do is pick the stocks and how much you want to get paid.
The next critical date is Thursday, April 30th, so you'll want to take action now to make sure you don't miss out. This time we're gearing up for an extra $3,150 in payouts by Memorial Day, but only if you're on the list by the 17th. Click here to find out more about this unique, easy way of collecting monthly dividends.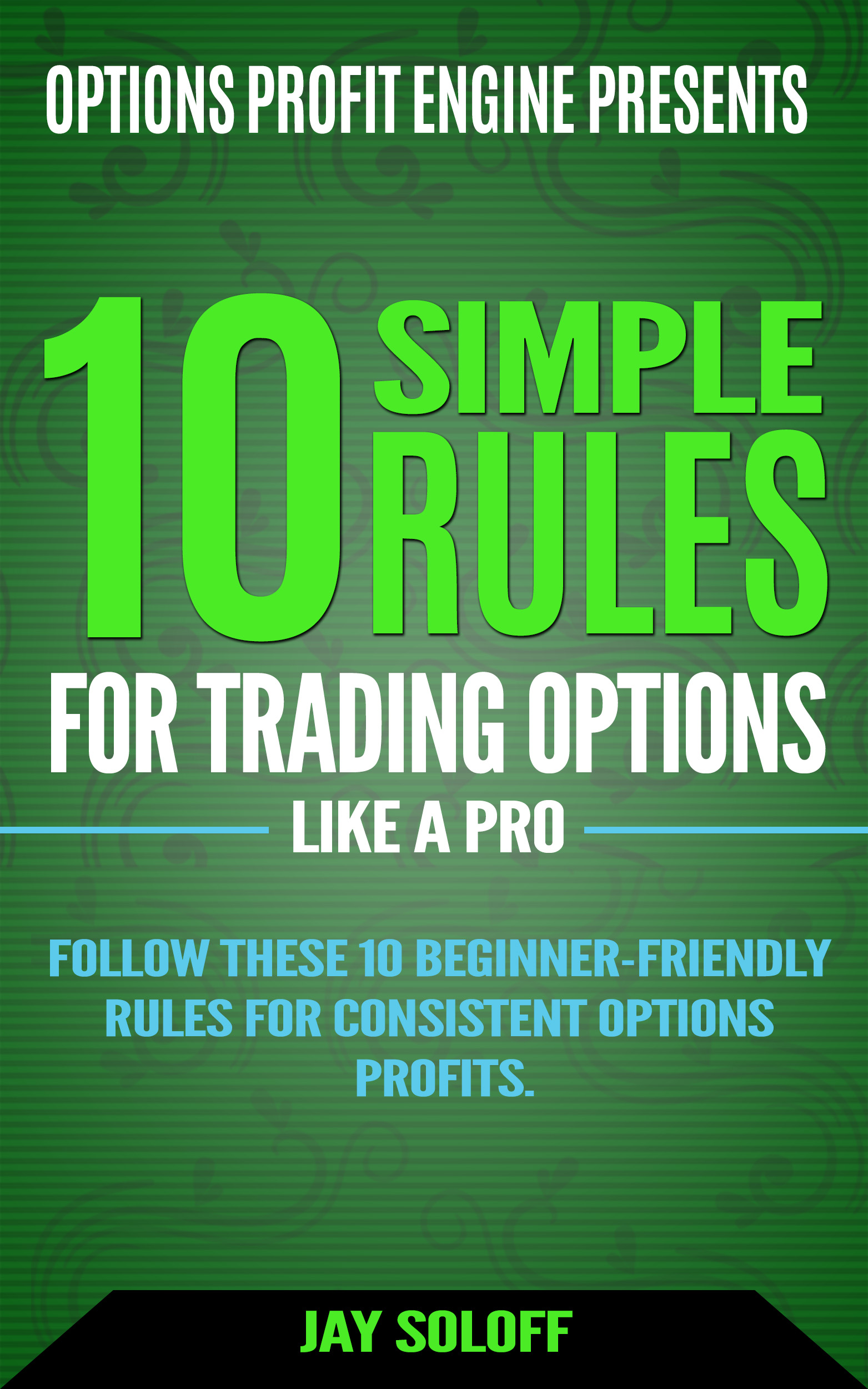 [FREE DOWNLOAD] 10 Simple Rules for Trading Options Like a Pro
Follow these 10 simple rules from 20-year professional options trading veteran, Jay Soloff and start earning a reliable extra income from options.
NO prior experience needed to master these 10 simple options trading rules. 
Enter your email below and receive access to this FREE guide...