More than a few subscriber questions cross my desk about the return-of-capital (ROC) dividend reports sent out by brokerage firms. The term return-of-capital sounds like something that is not a benefit to you as an investor. The reality is there are nuances to this income classification, and in the right circumstances, ROC income is very tax-advantaged. If you are paying income taxes on your investment income, adding some ROC paying investments will lower that tax bill.
Return of capital is any part of dividend payments that does not fall into the regular, taxable categories. These categories include regular dividends, qualified dividends, and capital gains. ROC can be characterized into one of two classifications: destructive ROC or non-destructive.
The destructive type occurs when a company or fund manager sells assets or borrows money for the cash to pay dividends. This investment is paying out more than it is earning, and the destructive nature will show up as a shrinking book or net asset value.
Non-destructive ROC is cash flow which has been generated by business operations but is sheltered by non-cash business expenses. The investment is earning the cash to support the dividend, but it does not fall on the income statement all the way down to the taxable income line.
A common form of ROC is the distributions paid to partners in a partnership. If you are a partner in a partnership, the cash distributions you might receive are not a form of taxable income. For taxes, the partnership sends each partner and IRS Schedule K-1, which shows the partner's share of profits or losses for the year. The partner then reports the profit or loss on his or her personal income tax returns.
Master limited partnerships (MLPs) are publicly traded partnerships that own energy midstream assets, with limited partner units that trade on the stock exchanges. Since an MLP investment is a partnership stake, the distributions paid by an MLP are classified as return-of-capital. Because an MLP owns depreciable assets, the K-1 from an MLP investment will show little or zero taxable income. As a result, investing in MLPs generates non-taxable dividend-like income.
One point to remember. While ROC is non-taxable when received, it does reduce your cost basis in the investment. This means the distributions will be recaptured as taxable income when the investments are sold.
Here are three different investments that illustrate different ways, tax-wise, to earn current tax-free, non-destructive, return-of-capital income.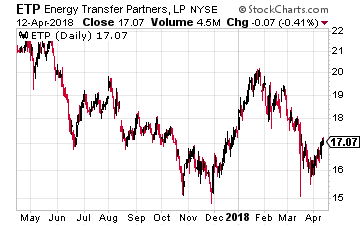 Energy Transfer Partners, LP (NYSE: ETP) is a $20 billion market cap energy midstream MLP. The company is primarily a natural gas services provider and owns approximately 61,000 miles of natural gas pipeline, 146 Bcf of working storage capacity, and more than 60 natural gas facilities.
Additional business lines include crude oil, NGLs and refined products pipeline, terminalling, and acquisition and marketing. ETP also has retail natural gas, propane and fuels sales businesses. For the last two years the ETP unit price has been under pressure for a range of mostly external to the business reasons. Despite the negative investor sentiment, the current quarterly distribution appears secure.
Investors currently earn a 13% ROC yield. ETP is an individual MLP, so an investor receives a K-1 with results to be included on an individual income tax return.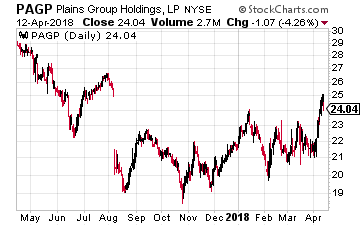 A few MLPs have alternate shares that result in the simpler Form 1099 for investors. Plains GP Holdings, LP (NYSE: PAGP) is a 1099 reporting partnership. Each PAGP unit is backed by one unit of Plains All American Pipelines LP (NYSE: PAA). PAA is a traditional K-1 reporting MLP.
The company owns the largest and most integrated crude oil pipeline and terminal systems in North America. The company transports 5 million barrels of oil per day. That is impressive considering the U.S. consumes 20 million barrels per day. Plains is the largest crude oil midstream service provider in the Permian Basin. The PAGP units allow investors to receive the same ROC distributions paid on PAA units, but without the Schedule K-1. PAGP currently yields 4.8%.
An MLP owning fund assumes the K-1 tax reporting responsibility and issues Forms 1099 to investors. The ROC distributions paid by the MLPs in a fund's portfolio pass through to investors as ROC dividends from the fund. An MLP focused fund also provides diversified exposure to the sector, and often other dividend paying energy midstream companies.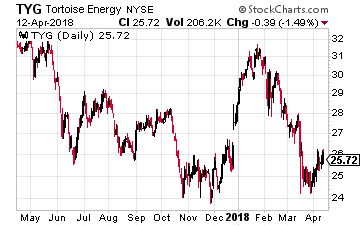 Tortoise Energy Infrastructure Corporation (NYSE: TYG) is an MLP-focused closed-end fund with $1.9 billion in assets. The fund has paid steady, to increasing quarterly dividends since early 2009. In a fund, the dividends will have a mix of tax characteristics. In 2017 the fund reported all dividends as qualified dividends. The first two payments in 2018 have been classified as ROC. TYG uses about 30% leverage and currently yields 10%.
One simple plan takes minutes to set up, yet could pay all your bills for life. No longer will your mailbox be stuffed with 'payment due' envelopes.
This is our most powerful plan we've ever put together... and over 10,000 retirement investors have already used its recommendations.

There is still time to start generating $4,084 per month for life... but the window is closing. Click here for complete details.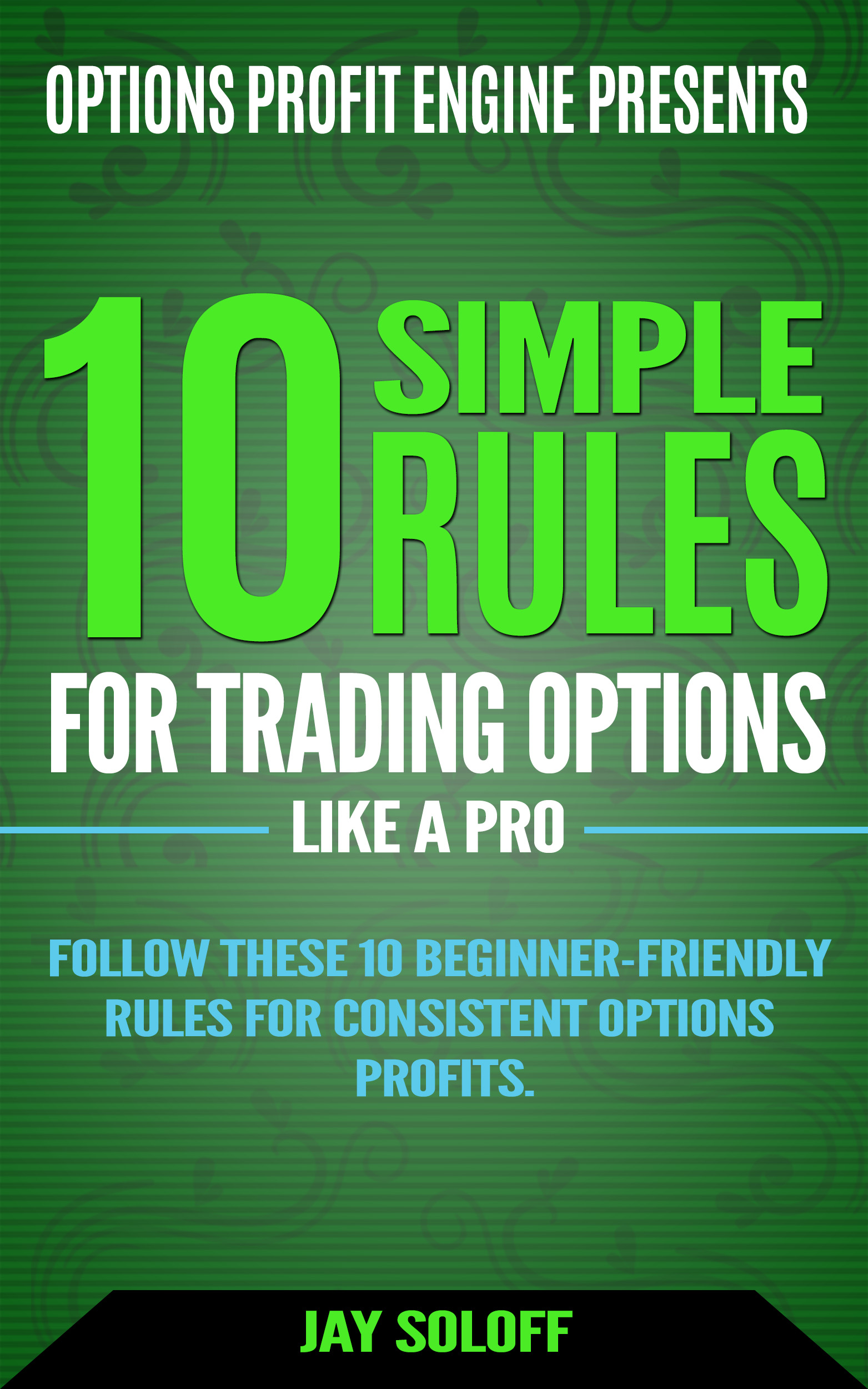 [FREE DOWNLOAD] 10 Simple Rules for Trading Options Like a Pro
Follow these 10 simple rules from 20-year professional options trading veteran, Jay Soloff and start earning a reliable extra income from options.
NO prior experience needed to master these 10 simple options trading rules. 
Enter your email below and receive access to this FREE guide...