If you watch the financial news networks, you may have formed the impression that e-commerce sales are swamping sales by traditional brick and mortar companies, and that online sales are now the primary venue for people to do their holiday shopping. The news gives that impression because they fail to report the other side of the story – sales results from the brick and mortar retailers. Think about this: during a news story on the growth of online sales, a woman was asked why she was going to do her holiday shopping online and her answer was because "the malls are too crowded". Think about that one for a moment.
Let's look at both sides of the story to see where stocks might be overvalued and undervalued. These are numbers from various sources that I have read and researched.
Total holiday sales are expected to increase by about 4% this year. In 2016, Americans spent $656 billion during the holiday shopping season in brick and mortar stores.
If the forecasts are accurate, brick and mortar sales will increase by about $26 billion this year.
Total 2016 holiday online sales were $91 billion. The forecasts I have seen call for a 15% to 16% increase in online sales this holiday season.
Using 16% growth, online sales will increase by $14.5 billion.
Do you see that? Spending in brick and mortar stores will grow by about $11 billion more that the growth in online spending. Because online retailers currently have about 10% of the total retail business, even mid-teens sales growth is not enough to overtake the total growth in sales. Online sales percentage of total sales will actually shrink if the above forecasts are accurate.
Another little secret that you won't here on the financial news networks is that Amazon (Nasdaq: AMZN) is producing its 30% sales growth at the expense of other online retailers and not so much from brick and mortar outlets. There is a reason why Amazon acquired Whole Foods Markets this year.
These numbers indicate that when holiday sales and fourth quarter earnings reports come out, brick and mortar retailers as a group are going to have a very good holiday season. Along the same line, those shopping centers that are "too crowded" to shop in are going to report good results and again attract investor attention. For income stock investors, the large-cap, Class A mall owning real estate investment trusts (REITS) are an undervalued way to play the yet untold brick and mortar holiday sales growth. Here are the three to consider for this holiday season.
Related: 3 High-Yield Triple Net Lease REITs for Dividend Growth and Safety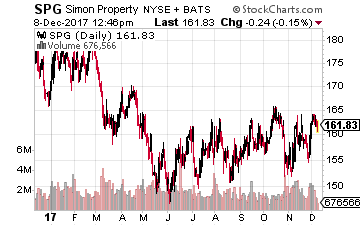 With a $52 billion market cap, Class A mall owner Simon Property Group Inc (NYSE: SPG) is the largest REIT across all commercial property sectors. Since 2010, the SPG dividend has grown from $0.60 per share to the most recent $1.85. Management has stated the dividend will be increased by at least 10% in 2018.
Yet on the unfounded fear that brick and mortar sales are dying, the SPG share price is down 29% from its mid-2016 high. In 2018 this stock could again approach that $227 per share peak. The stock currently yields 4.5%.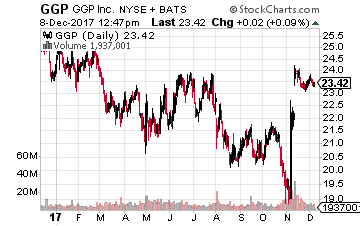 GGP Inc (NYSE: GGP) is a Class A mall REIT that was over-leveraged before the 2007-2008 financial crisis and was forced into major financial restructuring after the crisis. From a 2011 low of $12, the stock recovered to hit a peak of $32 in 2016. The share price has since dropped by 26% and is now at $23.40. GGP has recently emerged as a take-over target due to its low valuation. If it is acquired, expect a buyout price of near $30. GGP yields 3.75%.
Macerich Co (NYSE:MAC) is completing a five-year plan that involved selling its underperforming malls to focus on owning high quality, high foot traffic, top tier shopping malls.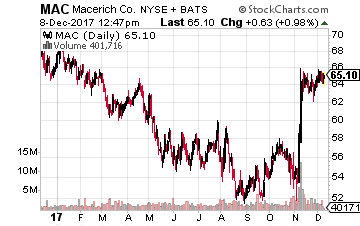 These are the malls where retailers want to have stores, even if they are closing troubled stores in other malls. The MAC share price is down 28% from its 2016 high. This is a smaller mall REIT that would ride stock values higher if a serious offer is made for GGP. The stock yields 4.6%.
Pay Your Bills for LIFE with These Dividend Stocks
Get your hands on my most comprehensive, step-by-step dividend plan yet. In just a few minutes, you will have a 36-month road map that could generate $4,804 (or more!) per month for life. It's the perfect supplement to Social Security and works even if the stock market tanks. Over 6,000 retirement investors have already followed the recommendations I've laid out. Click here for complete details to start your plan today.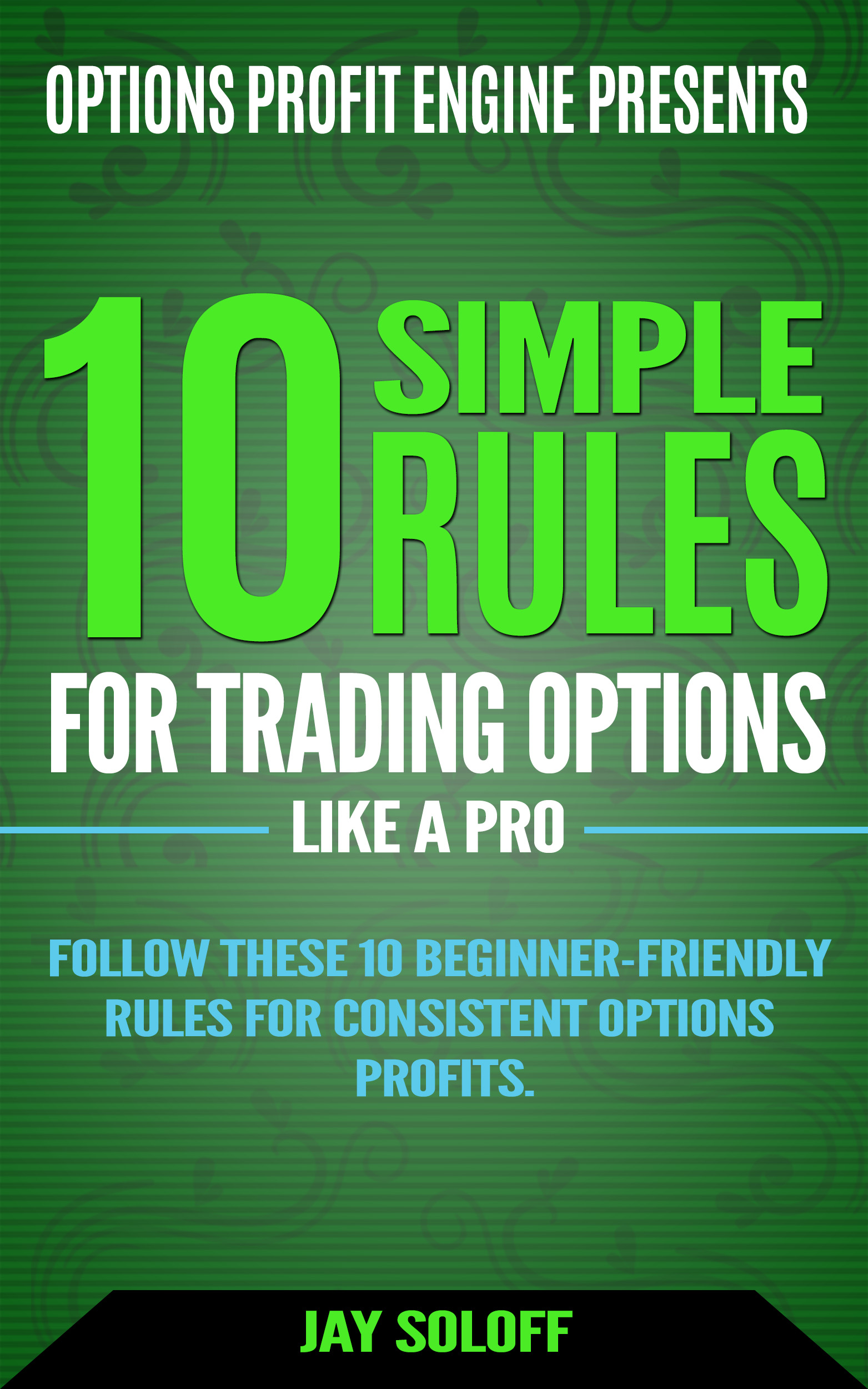 [FREE DOWNLOAD] 10 Simple Rules for Trading Options Like a Pro
Follow these 10 simple rules from 20-year professional options trading veteran, Jay Soloff and start earning a reliable extra income from options.
NO prior experience needed to master these 10 simple options trading rules. 
Enter your email below and receive access to this FREE guide...