Recently the market price of crude oil has jumped significantly, offering the potential for crude oil producers (exploration and production or E&P in energy sector jargon) to rack up some extra profits. Investors have several avenues to pursue stock market profits resulting from higher oil prices. Corporate E&P companies typically plow profits back into drilling more oil wells to continue growth through higher production and more reinvestment. However, these types of energy companies pay little or nothing in the way of dividends and share prices move up and down with the price of oil.
The master limited partnership (MLP) companies that are focused on energy E&P take a different approach to generating investment returns. The upstream (another description for E&P) MLPs own properties with currently producing wells, drill additional wells to maintain or grow production and pay out the net cash flow as distributions to investors. The distribution rates result in very attractive yields and most of the upstream MLPs hedge their projected future production levels to make sure the distribution level remains stable. A well-managed hedging program protects an upstream MLP's cash flow from falling oil and/or natural gas prices but allows it to participate in the gains when energy prices increase. Note: MLP shares are actual partnership units and investors earn tax-advantaged distributions instead of corporate dividends.
There are 15 upstream MLPs that trade on the stock exchanges. The majority of these companies generate most or a large portion of their revenues from natural gas production and sales. From the total upstream companies, half of production is natural gas and the balance is crude oil and natural gas liquids (NGLs). NGLs are worth more than natural gas but less than crude oil, with prices that tend to move up and down to parallel the value of a barrel of crude.
My review of the upstream MLP production numbers produced three of these companies that generate a majority of production from energy liquids – crude and NGLs. These companies have the best potential to generate excess cash flow from higher crude prices and use that cash flow to either raise distribution rates or reinvest into more production wells for a longer term focus on distribution growth.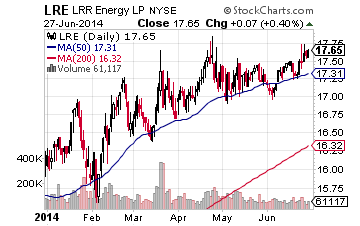 LRR Energy LP (NYSE: LRE) lists 47% of recent production as crude oil and 38% in NGLs, for a total liquids production equaling 85% of the company's total. LRR has a market cap of $470 million. The current yield is 11.1% and for the previous four quarters produced distribution cash flow coverage of 1.05 times the distributions paid to LP investors. Last year the quarterly payout was increased for the third quarter and in 2012 the distribution was bumped in the fourth quarter.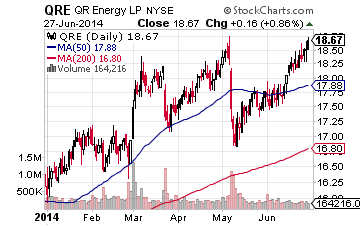 QR Energy LP (NYSE: QRE) reports 59% of production as crude oil and 13% as NGLs. The company claims it is has the second highest liquids production percentage among the upstream MLPs. From the company's recent presentation, the 59% crude production actually produced 79% of total revenue. QRE has a market cap of $1.5 billion and yields 10.4%. Free cash flow coverage is 1.03 times the cash paid to investors. This MLP pays monthly dividends.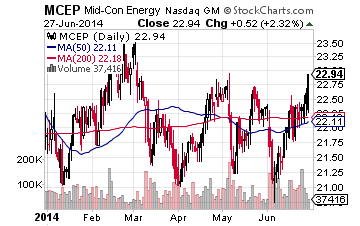 Mid-Con Energy Partners LP (Nasdaq: MCEP) promotes itself as the crude oil upstream MLP, with 99% of production in crude. The crude only focus gives MCEP a barrel of oil equivalent (boe) profit margin that is 50% to 200% higher than its high-yield MLP peers. This two-year old MLP has a market cap of $475 million. MCEP has a current yield of 9.1% and cash flow coverage of 1.16 times the distributions paid.
If crude oil stays high, currently around $106 per barrel, theses MLP should start to outperform their upstream peers, either through high cash flow coverage, increased distributions and/or higher share prices.
As you can probably guess from this article, MLPs represent one of my favorite income investments. Most have higher yields than regular dividend stocks and their cash flow is pretty transparent. They make up the core of my portfolio with The Dividend Hunter and should be an integral part of any income investor's portfolio. If you're interested in finding out how to use them in your income portfolio, check out this short video I recently finished. It shows you how to protect and grow your portfolio. Click here.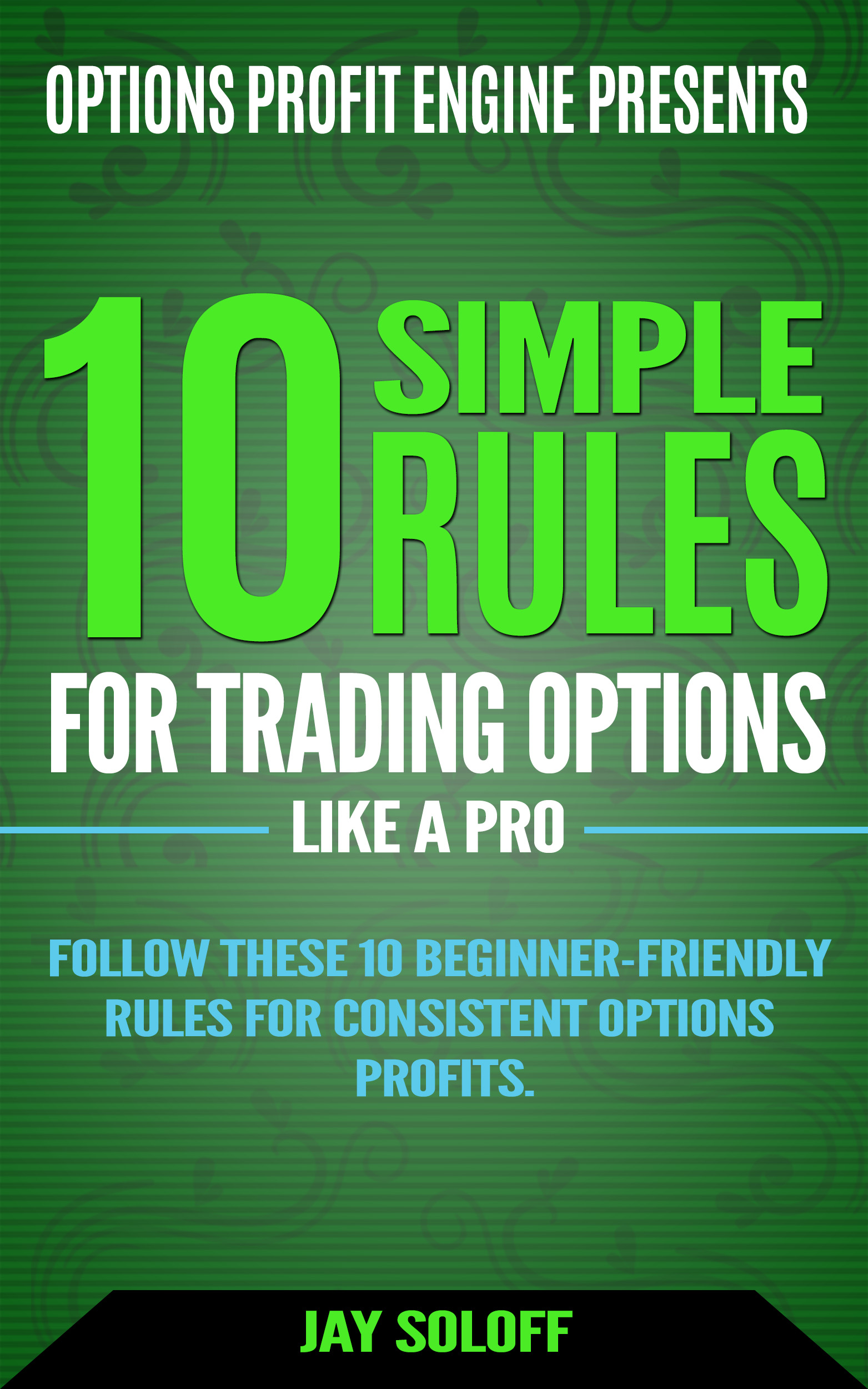 [FREE DOWNLOAD] 10 Simple Rules for Trading Options Like a Pro
Follow these 10 simple rules from 20-year professional options trading veteran, Jay Soloff and start earning a reliable extra income from options.
NO prior experience needed to master these 10 simple options trading rules. 
Enter your email below and receive access to this FREE guide...